Mission: Impossible – Rogue Nation Movie Plot Summary : Tom Cruise returns as IMF agent Ethan Hunt, who is now being tracked down by The Syndicate – a highly-trained organisation of rogue assassins that kill on order. Ethan and his colleagues have to take down The Syndicate before it gets the chance to destroy IMF.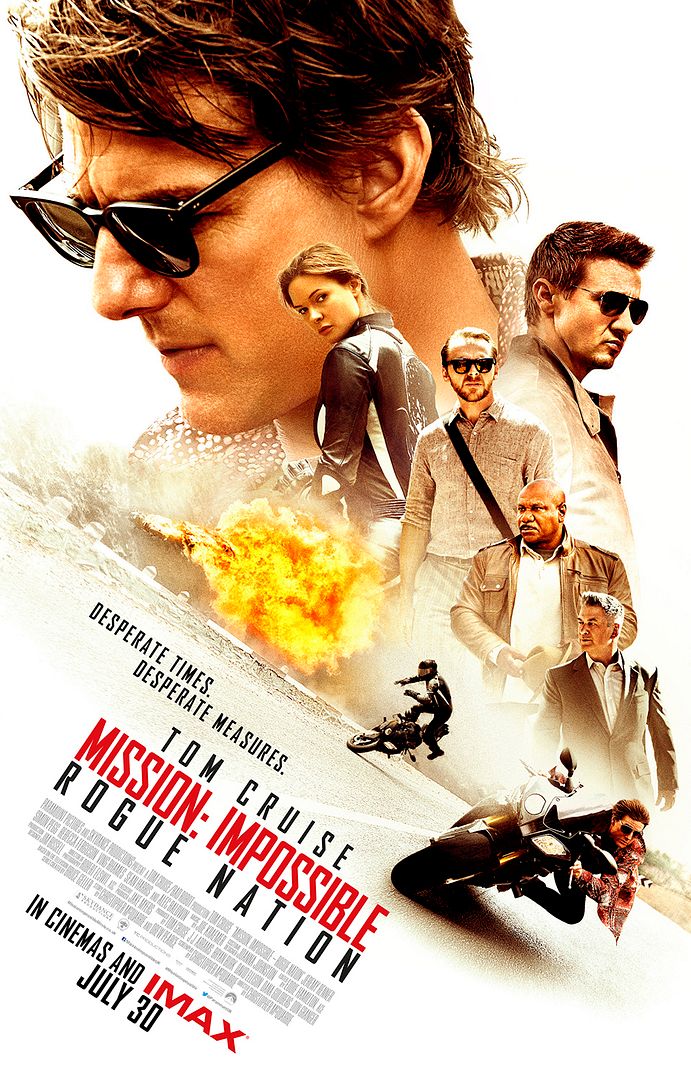 Mission: Impossible – Rogue Nation was pretty awesome! When you thought what can they do with a 5th installment of a movie franchise that lasted almost 2 decades time, your expectations will be at a minimal level. It's not a super fantastic film that will make you go wow but it's good enough with Tom Cruise as Ethan Hunt on the silver screen again.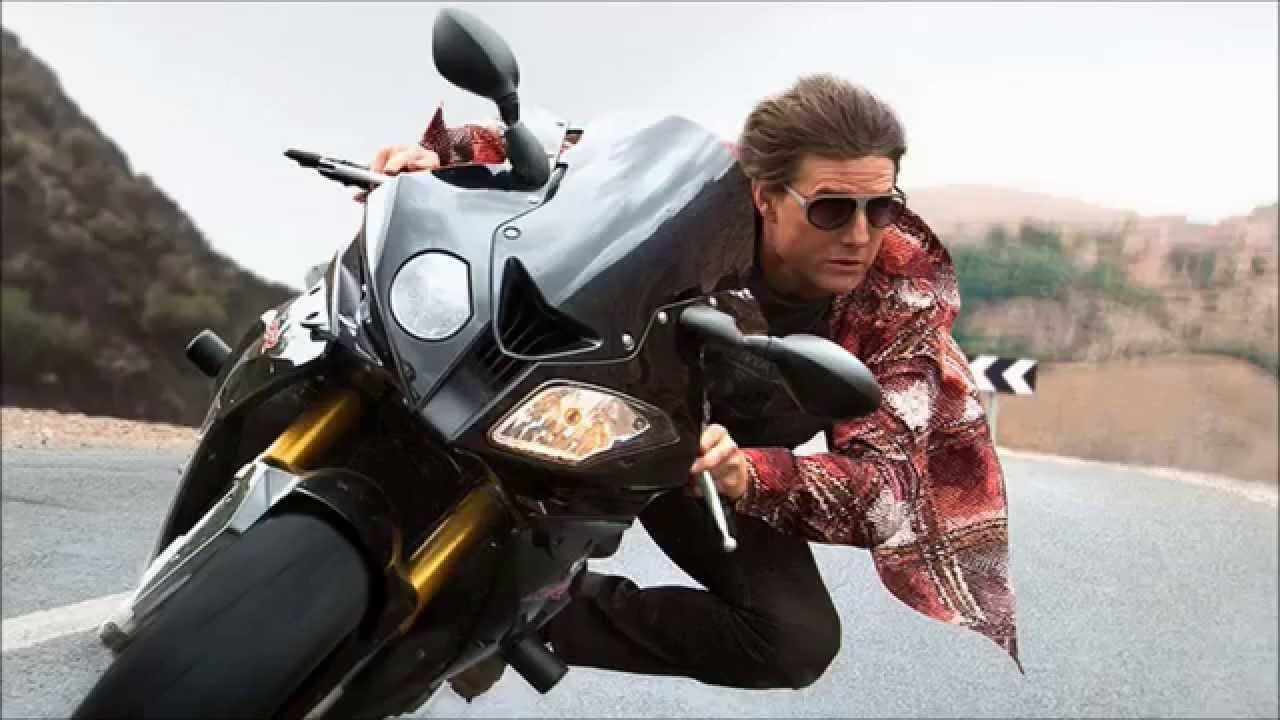 What makes this film entertaining is the solid story line with a list of good cast. The film is not short of action scenes too, there were quite a number of them. From the plane scene to the motorcycle chase to the dive in pressurized water and more, Tom Cruise had good time messing around with secret agents everywhere. Every mission is an impossible one and each of it is a last mission, it's funny but somehow they provided logical explanation and allowed Ethan Hunt to exist so long. Hats off to the writers behind this movie.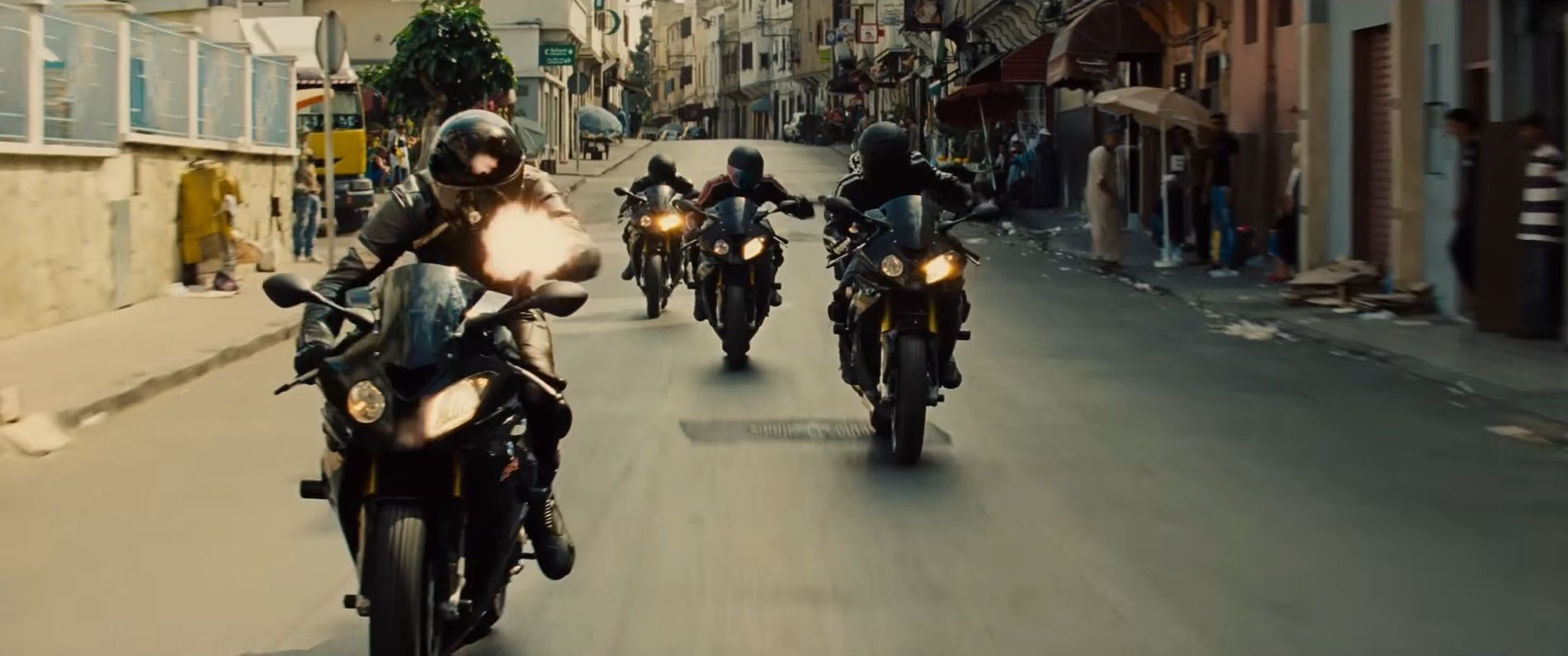 I also liked the direct approach when they filmed this movie and edited it altogether. There weren't much fancy computer graphics and sophisticated cinematography and all, just focusing on the action sequences with neat editing job. What made the film more enjoyable was the inclusion of Isla Faust (Rebecca Ferguson) as the main female character here in Rogue Nation. Her role complimented Ethan Hunt in Mission Impossible 5 and mind me, it's not James Bond's Bond Girl kinda compliment. You'll understand if you watched Mission: Impossible – Rogue Nation.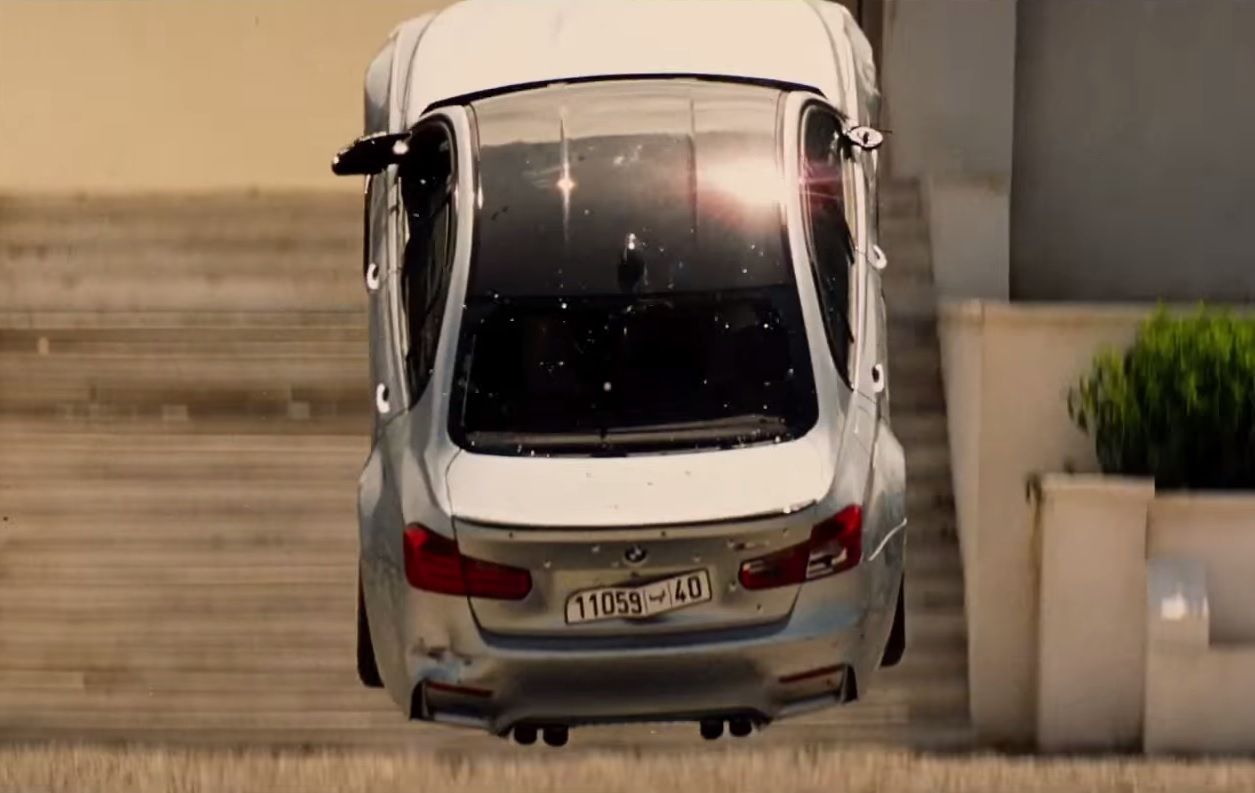 If you haven watch this, you should! Oh by the way, a friend said that watching it in IMAX is awesome and I did. Didn't regret as the actions are worth the money.
Movie Rating for Mission: Impossible – Rogue Nation : 8/10