Kepong Gangster 2 甲洞 2 Movie Plot Summary : In this sequel to 2012's "Kepong Gangster", Cindy is caught by Gang 27 and forced into prostitution in order to pay her father's debt. Billy Ng rescues Cindy and kills the owner of the brothel. The son of the murdered Gang 27 boss returns from Australia, not only to become the new gang leader but also to seek revenge against his father's murderer. Soon he hatches a plan where Billy will be fighting for control over Gang 390, leaving his rival gang in chaos.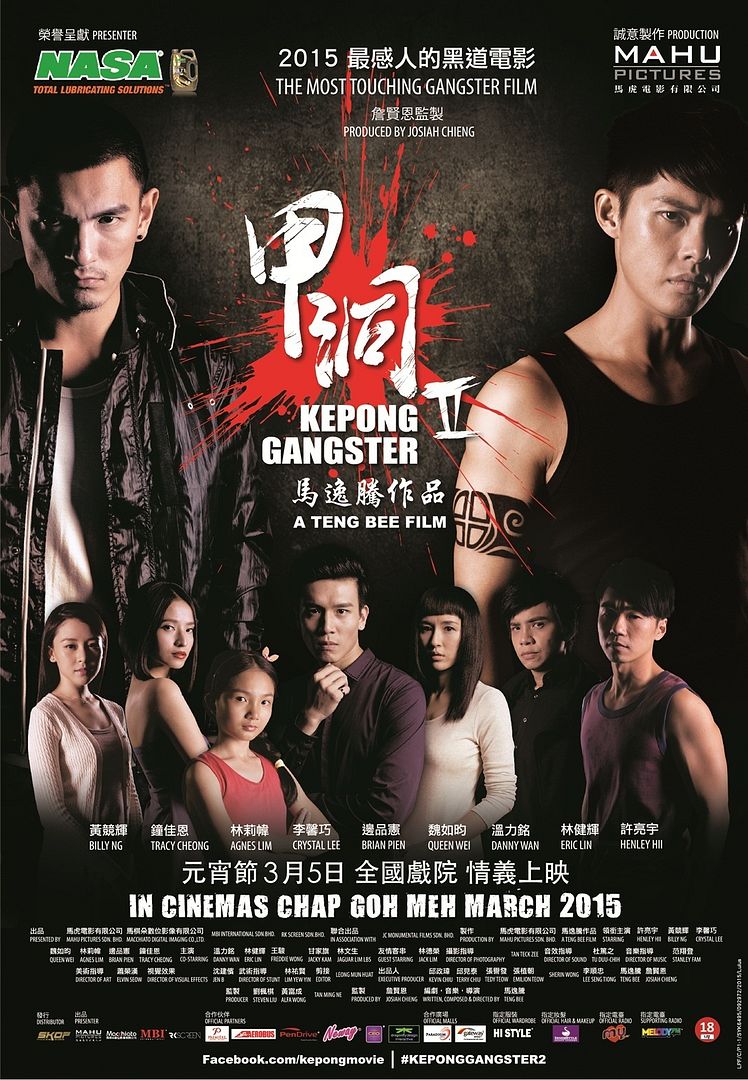 Kepong Gangster 2 甲洞2 is bad, so bad I could't accept it. The first movie which was released 3 years ago was so much better in many ways, this sequel is just pure disappointing. The cast was actually pretty decent, some were brought from the first movie itself and it's good to see the connection between both stories but somehow this time round, I felt that the script was so bad it's not justifiable for those who were involved in the first movie.
Kepong Gangster 2 甲洞2 was lengthy and boring. The story line was bad and there were not much character developments. In fact, some parts of the story in the movie was kinda stupid plus boring. The triad displayed in this movie kind of showcase an extremely weak side of the dark underworld group in Malaysia, unlike the first movie which made a strong case in terms of presenting the gang leaders and members. This sequel is not convincing in the first place.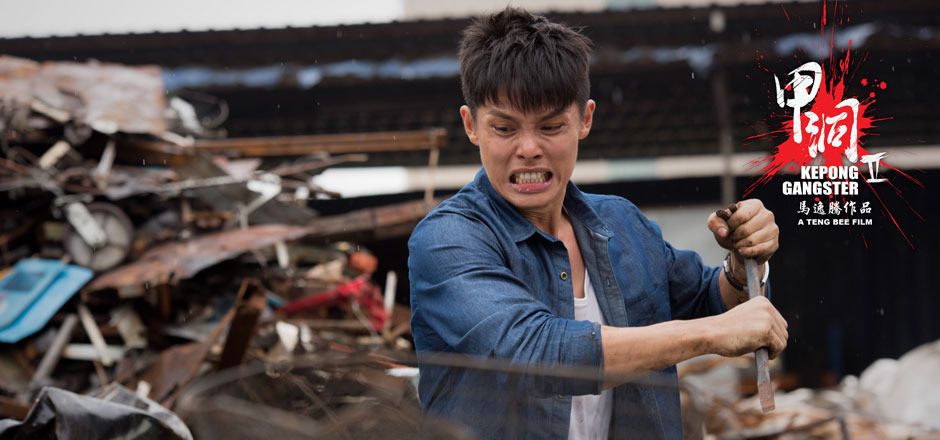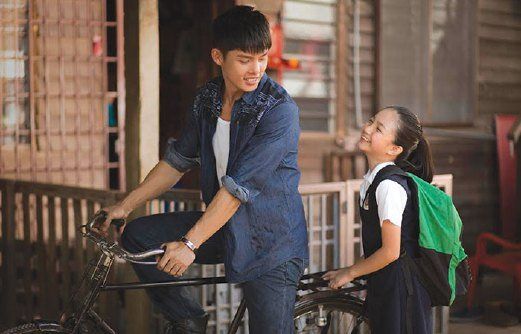 The action, fighting were kept at minimal – something that is crucial for a film of such theme based on triads/gangster. The story did not allow the cast to fully develop and have their performances displayed on the silver screen. Henley Hii 许亮宇 and Billy Ng 黄竞辉 were the main characters from the first movie and they were far off in this sequel, Agnes Lim 林莉帏 & Tracy Cheong 钟佳恩 on the other hand has little to show in the show and the writers of this sequel should be blame for this. The whole movie lacks substance and did not have a strong point to give you a strong impression. Not only it did not give you a Wow feeling, it gives you so much meh.
Perhaps the only good thing about this movie is the newly added characters like experienced young actress Crystal Lee 李馨巧 with Danny One 温力铭 and Eric Lin 林健辉. They helped spice up Kepong Gangster 2 甲洞2 a bit. Other characters like the other gang members, the gang leader who came back from Australia and etc were useless in the movie itself. Not to say that they have bad performances in this film, but it was the way how the character were written into this story that make these characters insignificant. Definitely not a recommended watch.
Movie Rating for Kepong Gangster 2 甲洞2 : 4/10