Starring Conan O'Brien as the host of the show with names like Channing Tatum, Mila Kunis, Mark Wahlberg, Eminem, Rihanna and more to grace the event, you can expect an awesome show on MTV Movie Awards this year. Featuring some of the fans favourite films, actors and musicians, the show will honor the best films and performances from the past year, while featuring exclusive, never-before-seen moments from some of the most highly-anticipated summer films.
2014 MTV MOVIE AWARDS will be broadcasted on Monday (14 April 2014) AT 8PM (WIB), 9PM (SIN/HK/PH) and 10PM (MAL)

Below are some of the things to expect from the 2014 MTV Movie Awards which will be showing tomorrow in less than 24 hours :
Performing Acts :
Eminem and Rihanna, Performing TV debut of "Monster"
Ellie Goulding, Performing "Beating Heart" from the Divergent soundtrack
Zedd, Performing "Find You" ft. Matthew Koma and Miriam Bryant
twenty one pilots, Performing "Car Radio"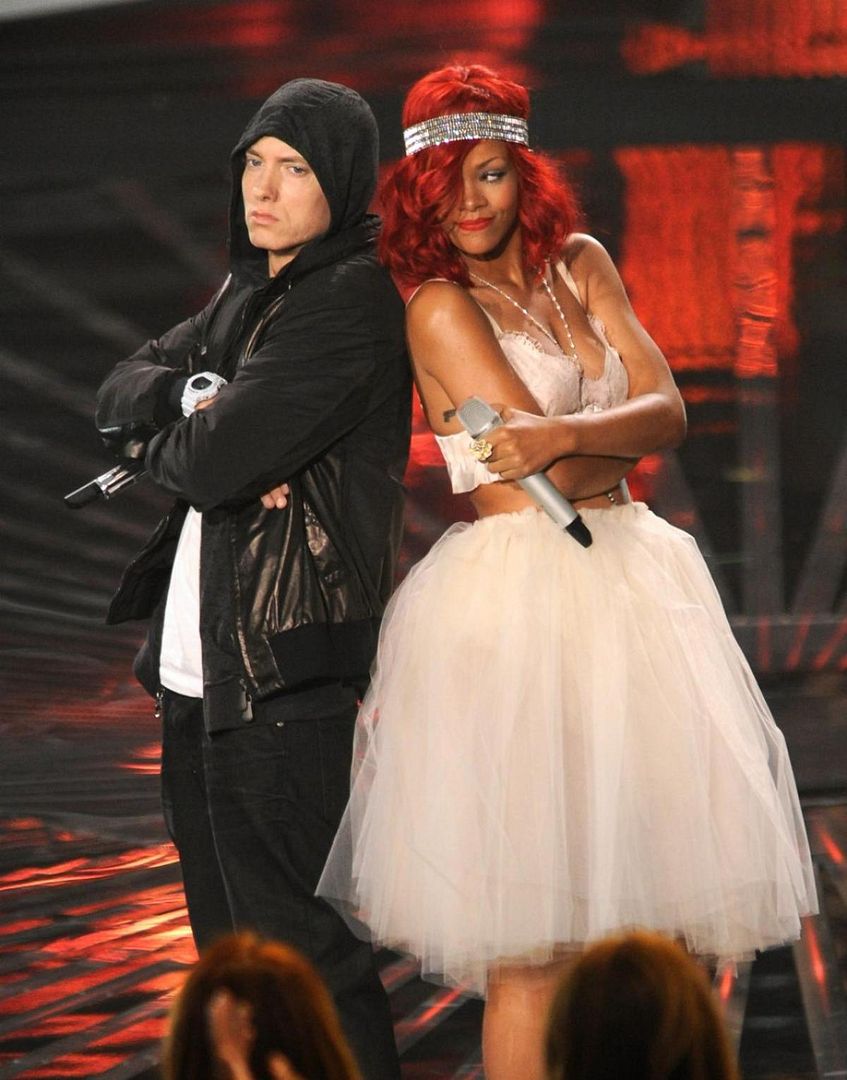 Exclusive Sneak Peaks :
X-Men: Days of Future Past, Introduced on stage by Ellen Page
The Amazing Spider-Man 2, Introduced on tape by Andrew Garfield, Emma Stone and Jamie Foxx
The Fault In Our Stars, Introduced during Pre-Show by Shailene Woodley and Ansel Elgort
Wanna' know who'll be the presenters and attending nominees? Here's the list :
Presenters
Aaron Taylor-Johnson
Jessica Alba
Adam Levine
Johnny Depp
Mila Kunis
Adrian Grenier
Miles Teller
Amanda Seyfried
Jonah Hill
Nicki Minaj
Ansel Elgort
Jordana Brewster
Rita Ora
Cameron Diaz
Kate Upton
Rosario Dawson
Chris Pratt
Kevin Connolly
Dave Franco
Kevin Dillon
Seth Macfarlane
Leslie Mann
Seth Rogen
Shailene Woodley
Jared Leto
Lupita Nyong'o
Jerry Ferrara
Megan Fox
Zac Efron
Nominees
Will Poulter
Jackson Nicoll
Michael B. Jordan
Johnny Knoxville
Orlando Bloom
Brian Littrell and AJ McLean
Josh Hutcherson
Sam Claflin
Ice Cube
Liam James
Apart from the performances and finding out who'll be the winners, the fashion statements made by various stars during the show are something you can look forward to as well. Don't miss the show!
ABOUT THE MTV MOVIE AWARDS:
The 2014 MTV Movie Awards will air across MTV's global network of more than 60 channels reaching more than half a billion households around the world. In addition, its convergent programming and content will reach the entire interactive community, via MTV's more than 200 digital media properties around the world.

Dave Sirulnick and Ryan Kroft serve as Executive Producers for the "2014 Movie Awards" LIVE Pre-Show with Vanessa Whitewolf as Supervising Producer. Garrett English serves as Executive Producer and Executive in Charge. Wendy Plaut is Executive in Charge of Celebrity Talent.

Jesse Ignjatovic serves as Executive Producer for the "2014 MTV Movie Awards." Garrett English serves as Executive Producer and Executive in Charge for MTV. Lee Lodge and Jen Jones serve as Executive Producers. Wendy Plaut serves as Co-Executive Producer and Executive in Charge of Celebrity Talent. Amy Doyle is Executive in Charge of Music and Celebrity Talent. Joanna Bomberg is Executive in Charge of Music Talent.
2014 MTV MOVIE AWARDS will be broadcasted on Monday (14 April 2014) AT 8PM (WIB), 9PM (SIN/HK/PH) and 10PM (MAL)