It has been 10 years since 林俊杰 JJ Lin debut and yesterday was the second night of his Timeline World Tour Concert 時線世界巡迴演唱會 in Taiwan. One of the highlights in the second night was Jolin Tsai 蔡依林 being his guest artiste in the concert with an outstanding costume. But what happened after that was the bomb!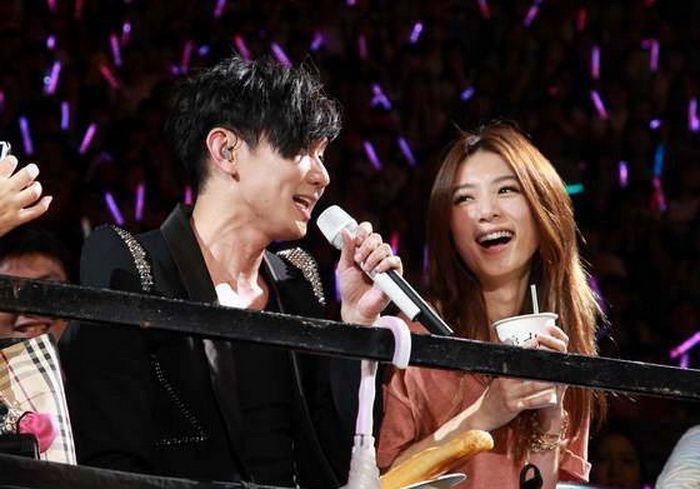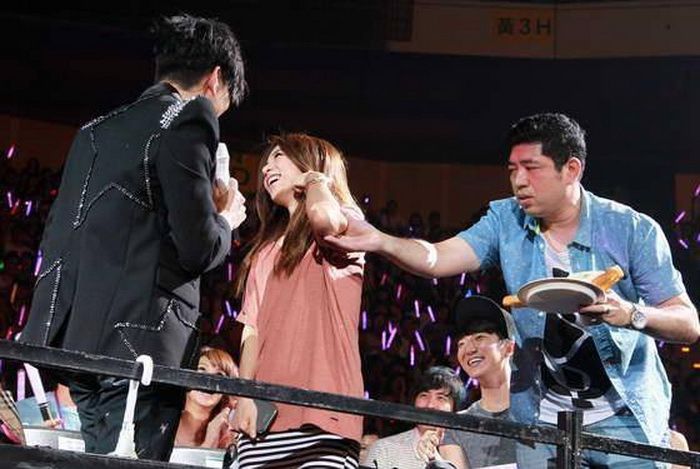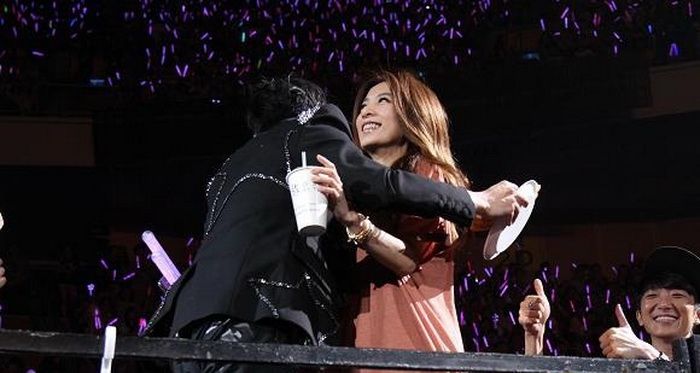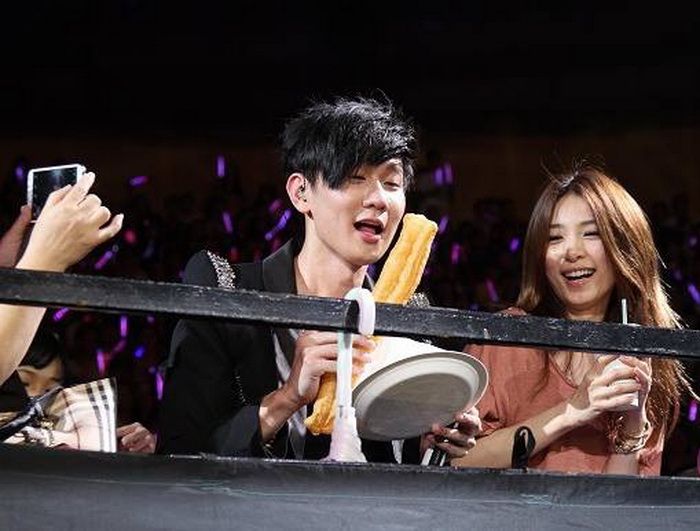 Right after their joint performances, Jolin Tsai 蔡依林 said she want to fulfill JJ Lin's wish in the same night where she stated that the girl JJ Lin wanted to go after was at the concert. It was totally random and Jolin mentioned Hebe 田馥甄 of S.H.E who was there attending the concert. Jolin then made fun of them asking them hug each other.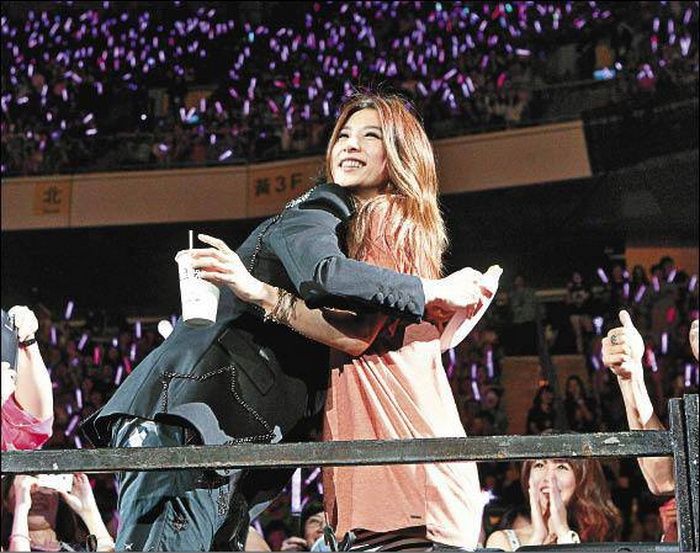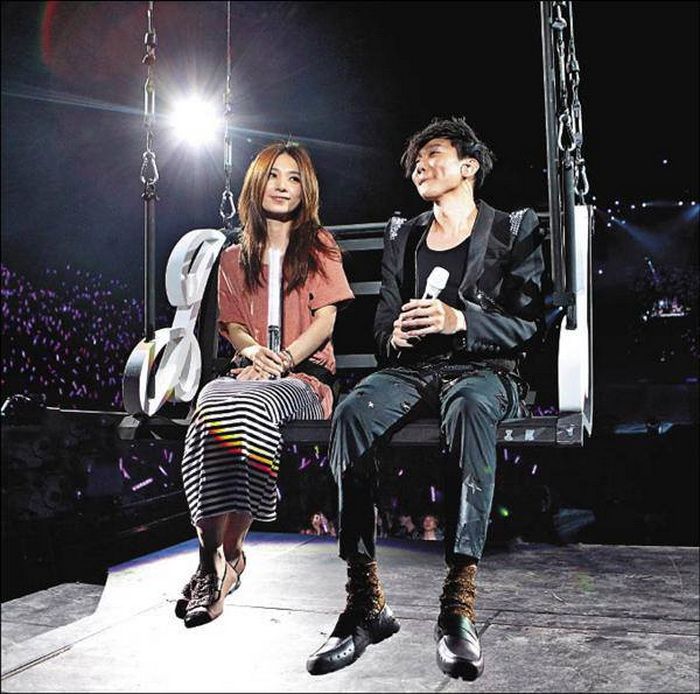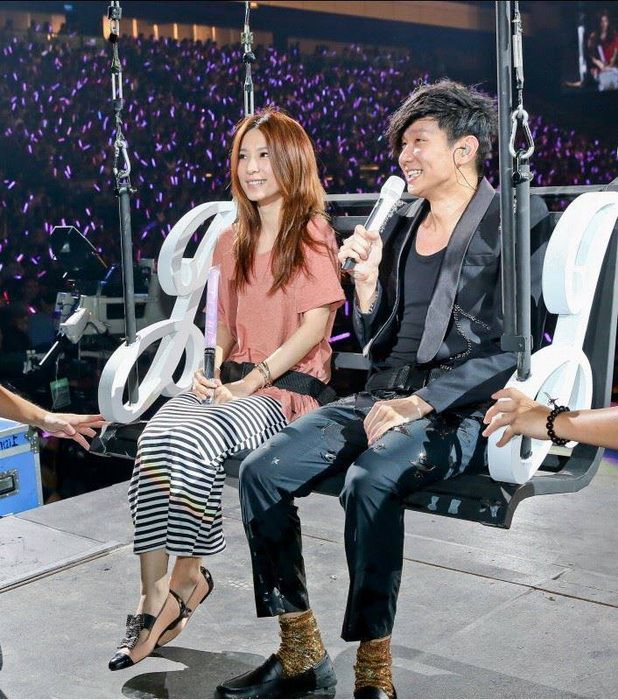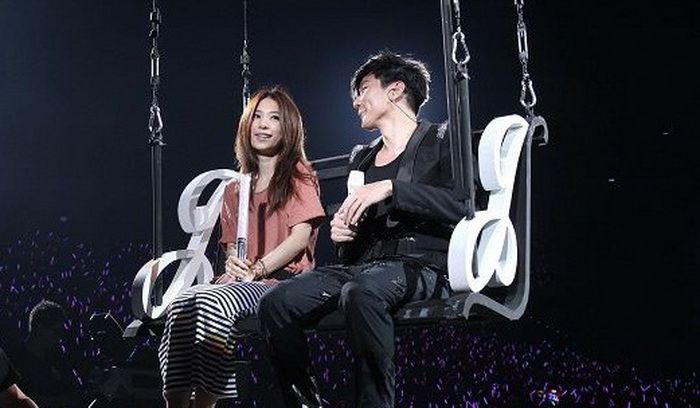 However, JJ Lin continued his performances. It was until JJ Lin 林俊杰 performed the love song 豆漿油條 where he started walking towards Hebe with a cup of Soya Bean and a piece of Char Kueh in his hands. Hebe 田馥甄 took the cup and Char Kueh and they both hugged at the end of the song which had JJ Lin 林俊杰 hanging a big smile on his face.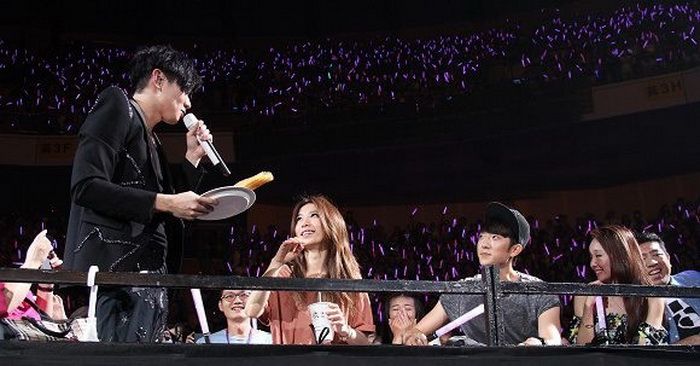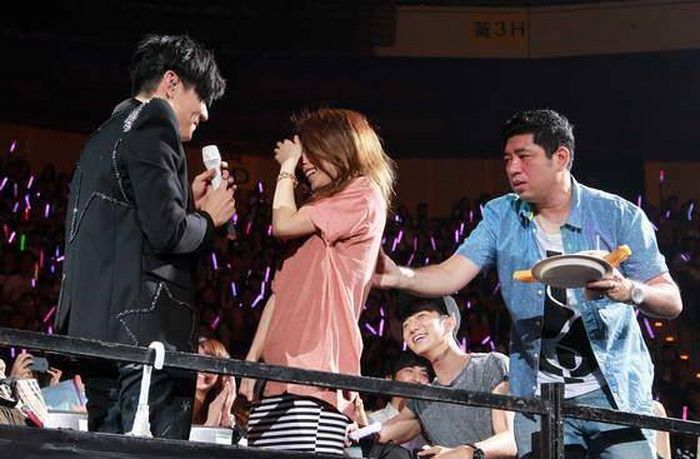 Later on, when he was supposed to perform another love song 小酒窩, JJ Lin 林俊杰 invited Hebe 田馥甄 to sit on a pre-installed swing on stage and Hebe 田馥甄 who was extremely sporting accepted the invitation though she is afraid of height. The both of them looked really sweet together then with JJ Lin 林俊杰 singing the love song 小酒窩 to Hebe 田馥甄 who is sitting right beside him.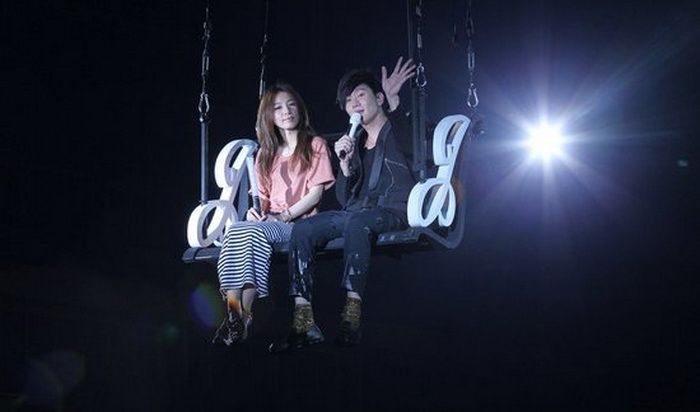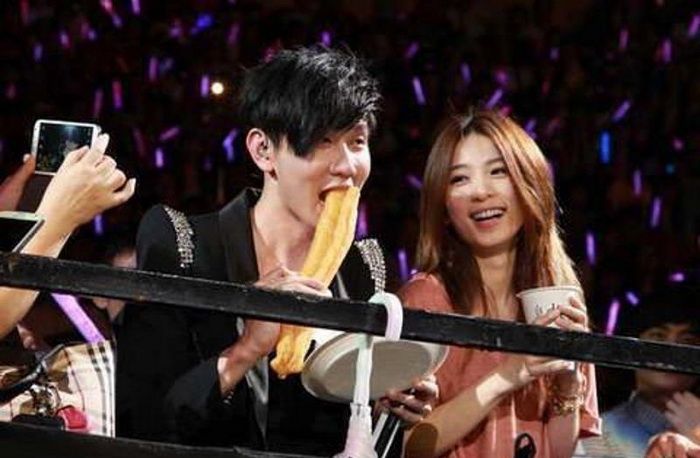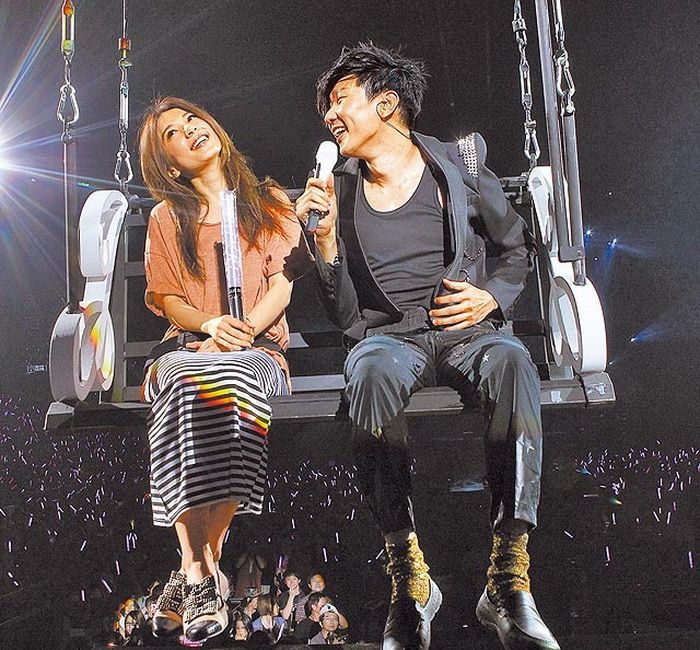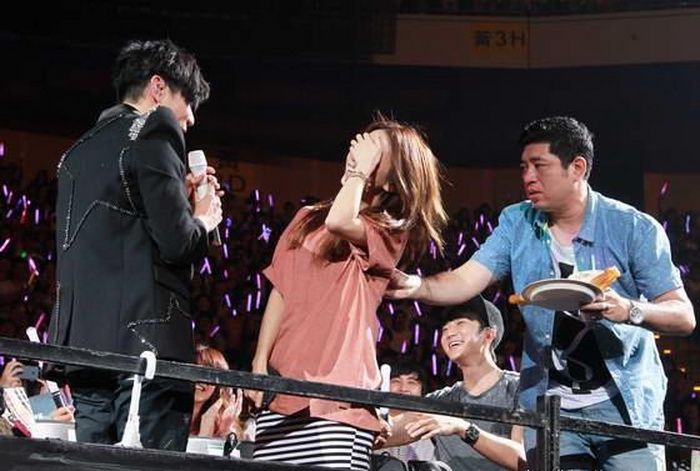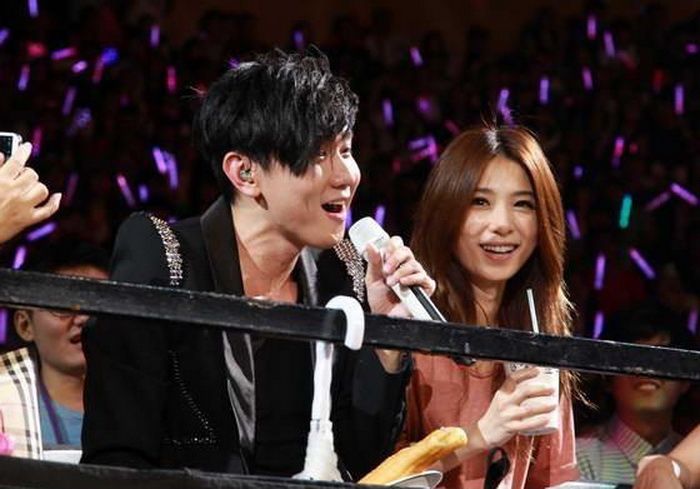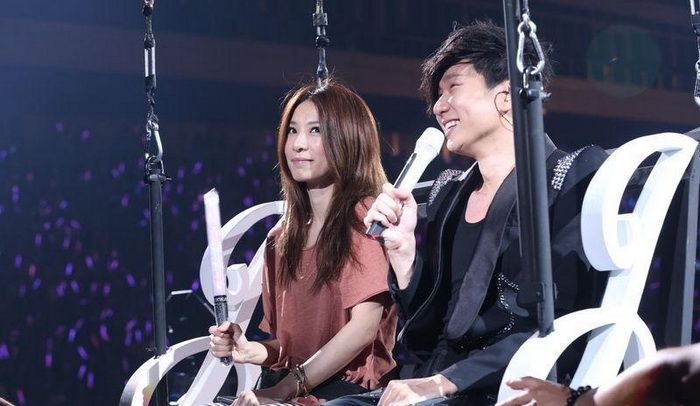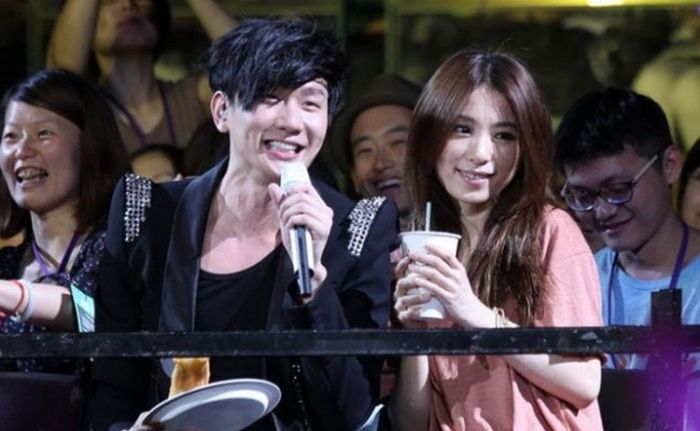 林俊杰 JJ Lin's admiration towards Hebe 田馥甄 is not a secret where he openly praised her previously so the whole series of happenings which happened in last night concert was pretty epic in its way especially for JJ Lin himself.