G-Dragon's concert in Malaysia was a success!! The 2 hours show – G-DRAGON 2013 WORLD TOUR: ONE OF A KIND CONCERT IN MALAYSIA ended just hours ago at Bukit Jalil National Stadium. The sophisticated stage setting with various arrangements to bring forward a spectacular visual experience for the fans in the concert had me impressed inside out. Lighting and sound was great and there it was a concert with near zero technical errors.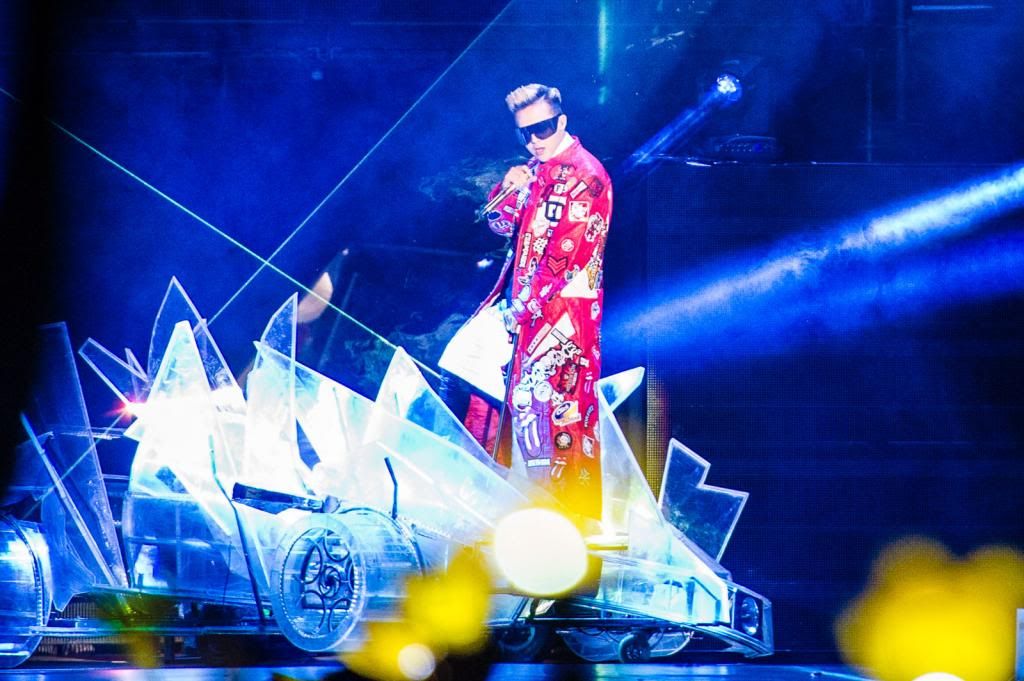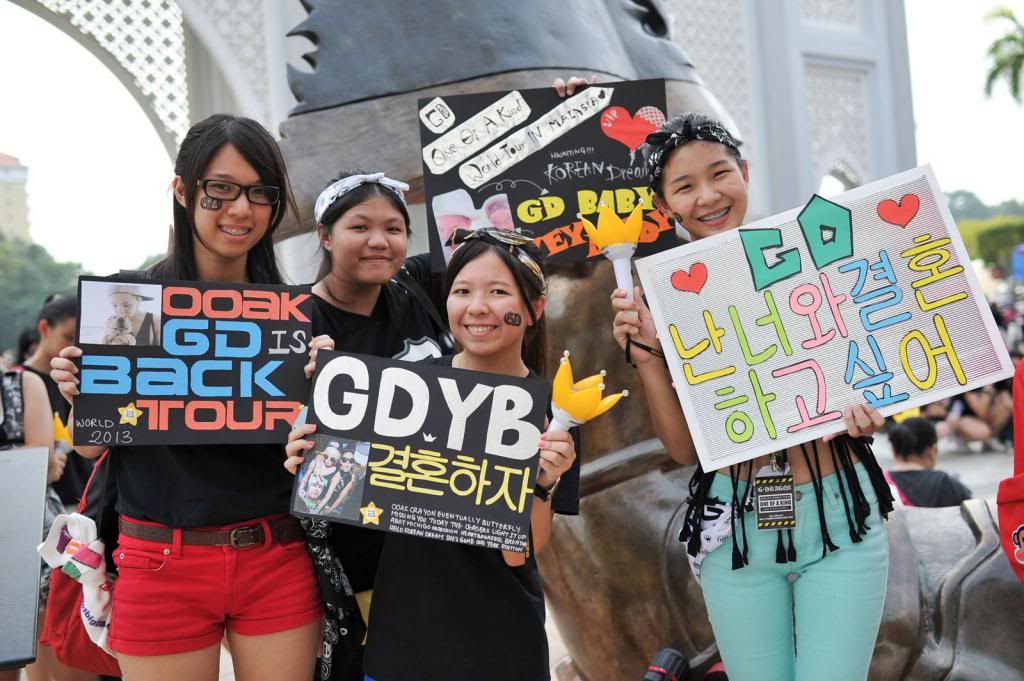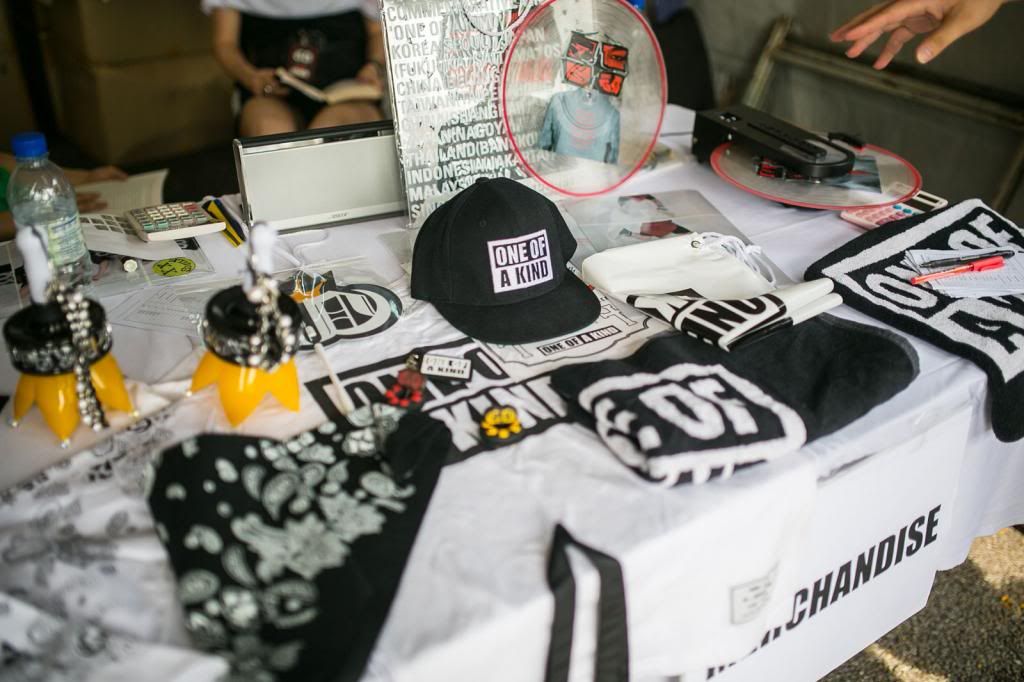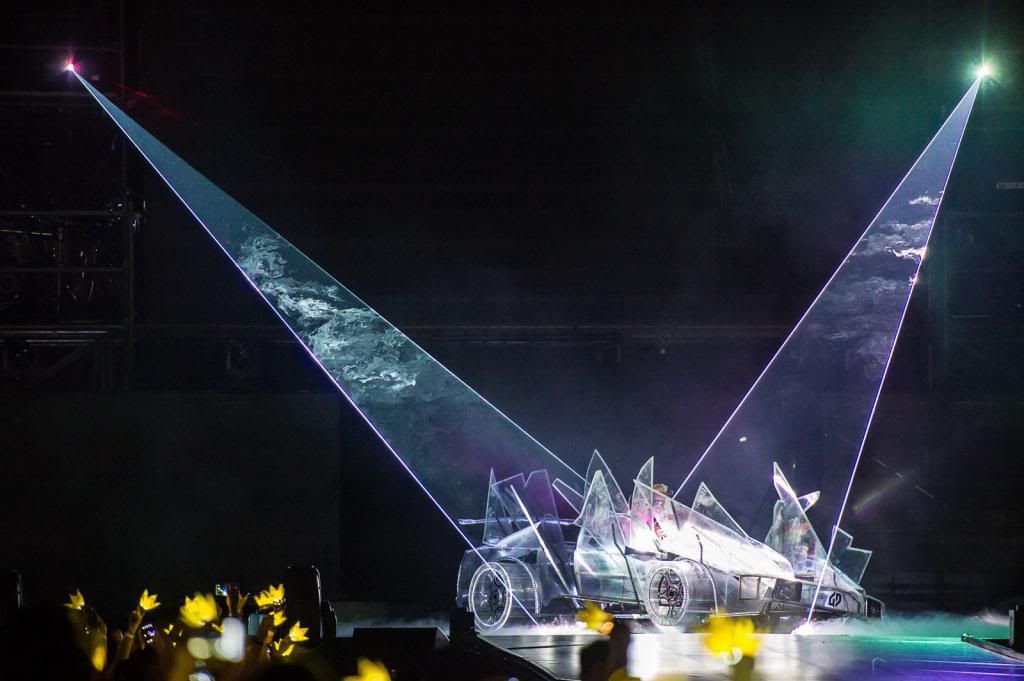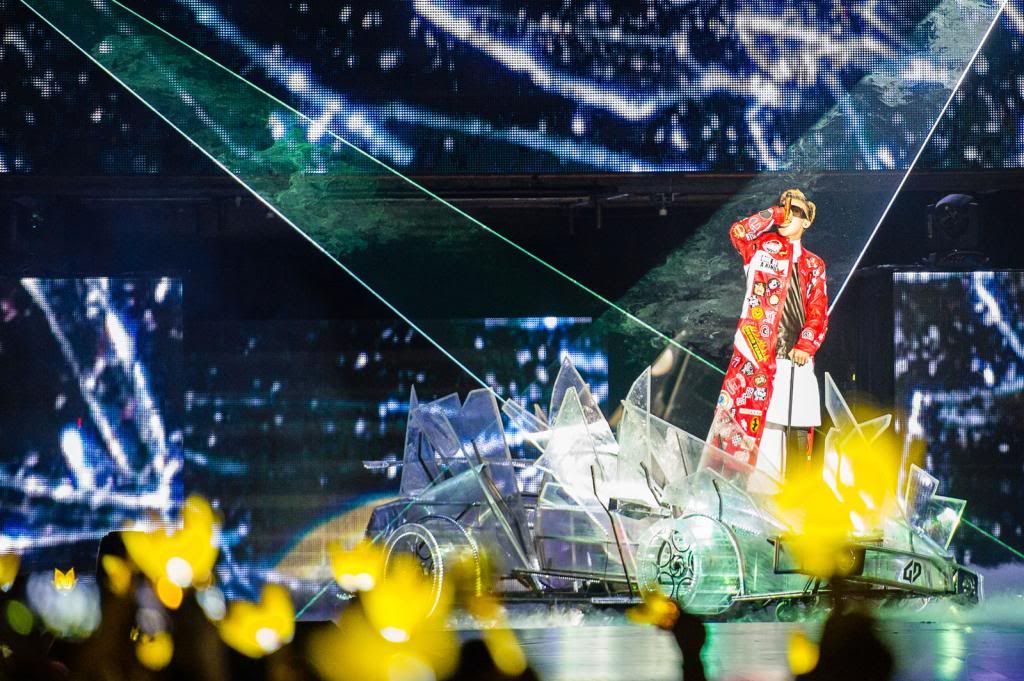 Loved how they have so many different angles switching through the live feed through out the concert, the videographers as well as the few pre-installed cameras up on stage brought out the atmosphere displaying a rather unique concert viewing experience.
"Are y'all doing fine?" It's so funny how GD interacted with the fans by repeating himself a few times. Kinda feel that he didn't interact enough with the fans through the concert but I guessed everyone was having fun watching him performing up on stage with his crews along with the band playing in the background. Talking about the band, I must say that they were good!!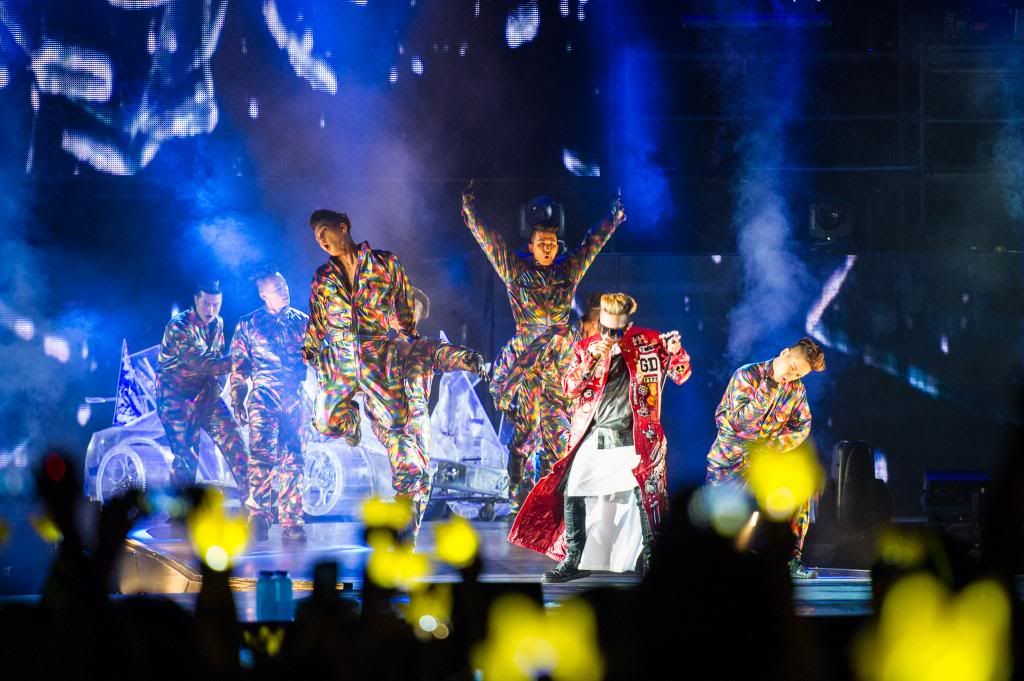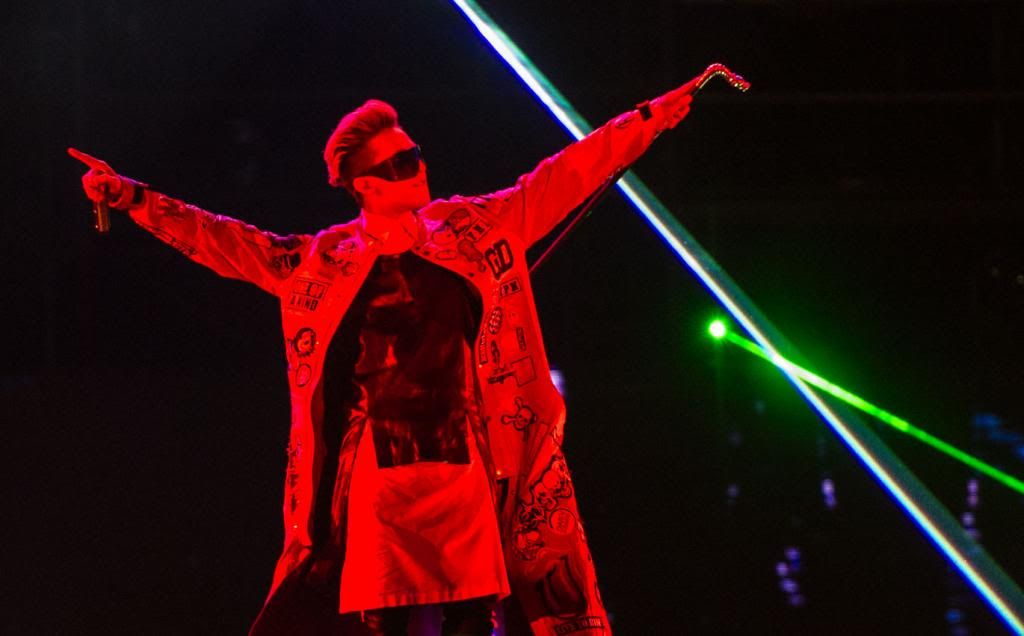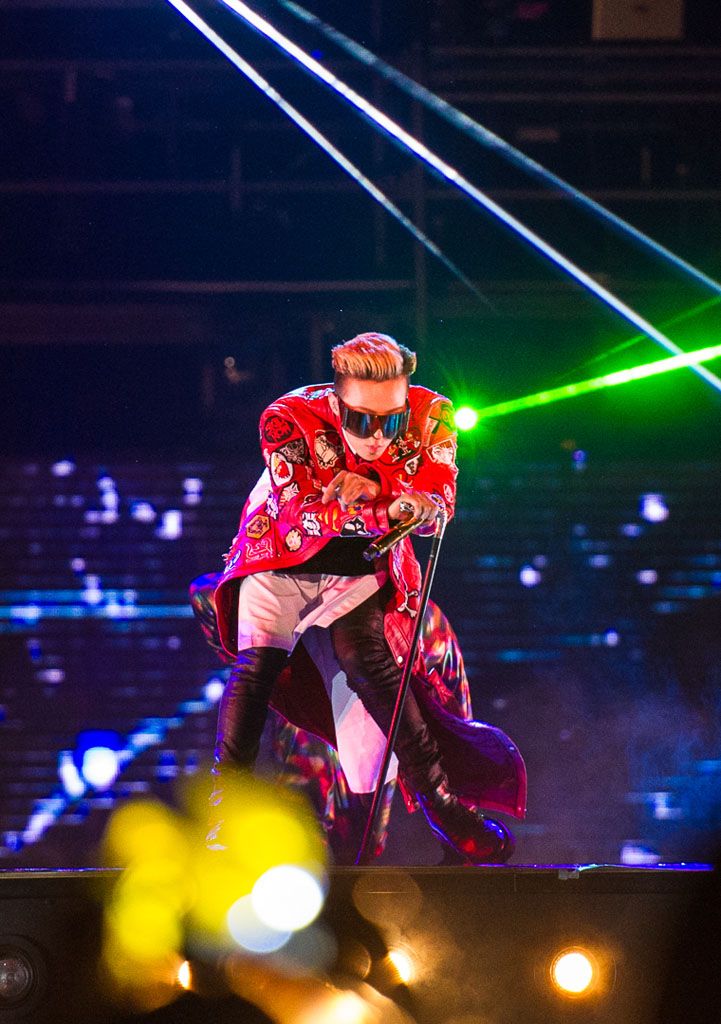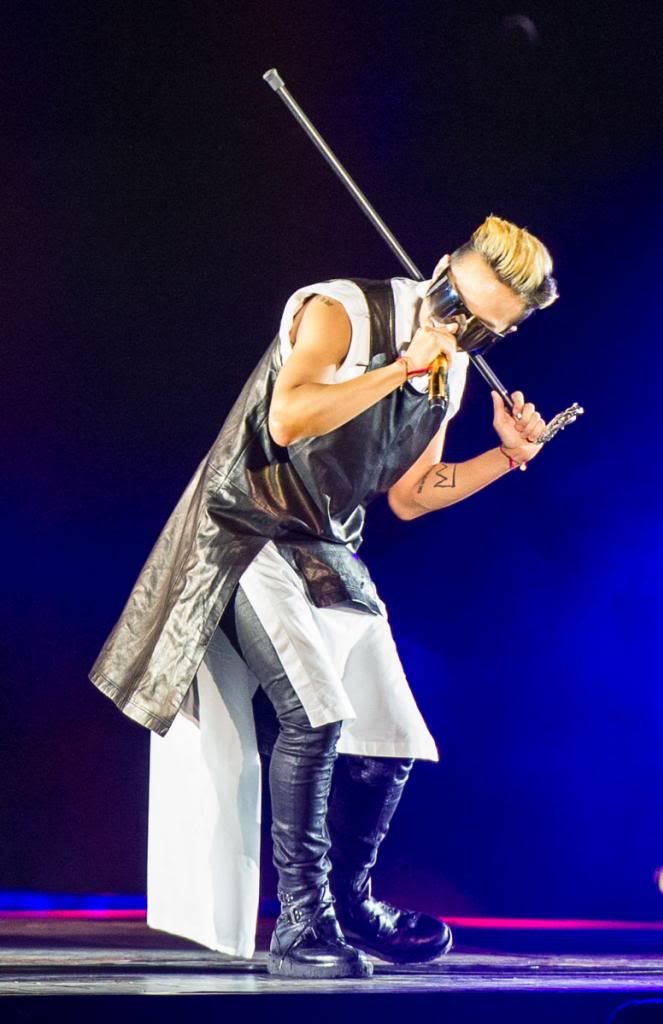 When Taeyang came out on stage, fans were obviously ecstatic screaming out loud but his performance didn't steal GD's show where GD was the main character of the night. Taeyang performed Where You At and Break It Down. Tablo, CL & etc made their presence felt on stage as well with a pre-recorded clip being shown where GD sang and performed along.
It's time to say goodbye, the show is over. Thank you all for coming tonight, thank you for supporting me. I'm so happy. I have so much fun tonight, I will never forget tonight. I hope you guys won't forget me. I promise that I'll come back with my brothers BIGBANG. Please wait for us!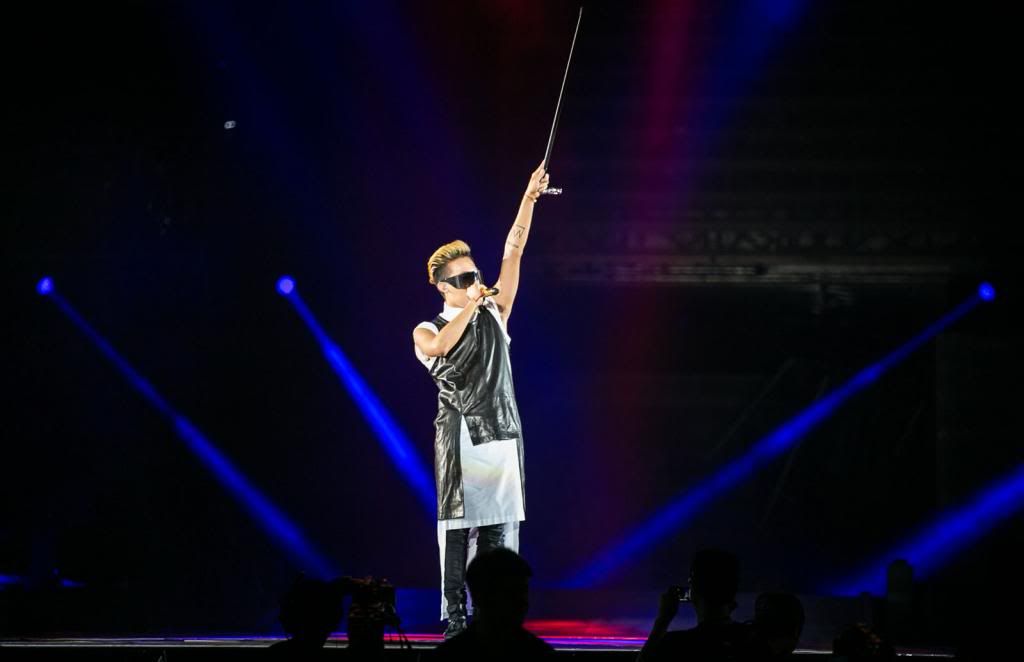 Apart from the short thank you speech above, GD also mentioned that his solo album will be realeased this August. GD then went on introducing his band, thanking them and the dance crews. That's it, my Saturday night was filled with fast tracks and strong beats performed by one of the most exciting Kpop artistes G DRAGON.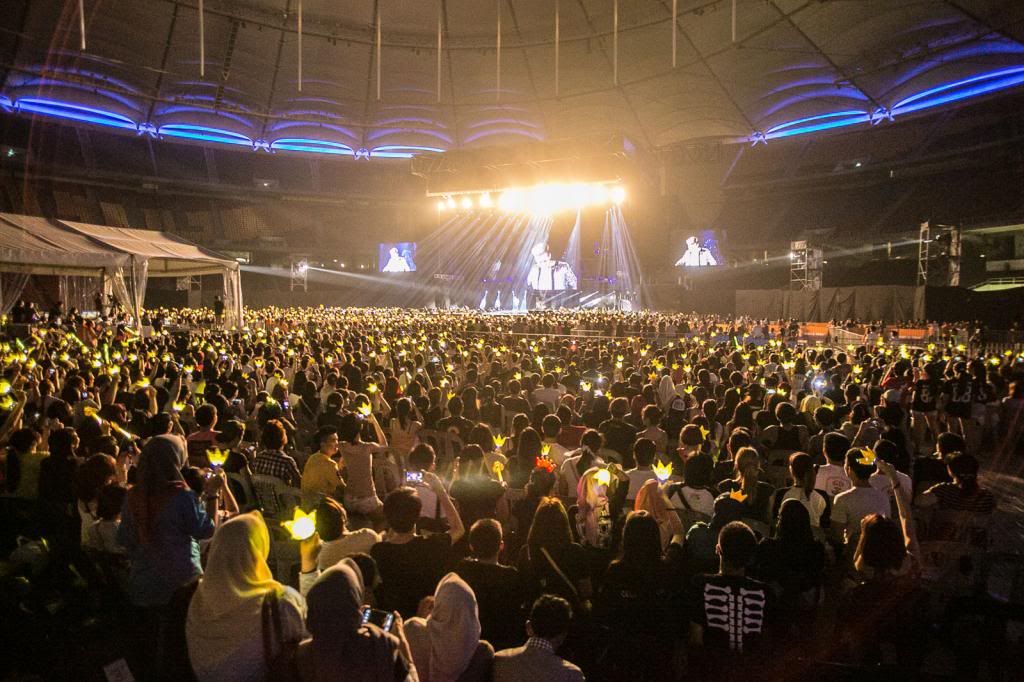 Full Song/Track List for G-DRAGON 2013 WORLD TOUR: ONE OF A KIND CONCERT IN MALAYSIA
MichiGo
Heartbreaker
OOAK
Light It Up
The Leaders
Butterfly
Missing You
That XX
Eventually
Today
A Boy
TaeYang – Where you at, Break Down
This Love
One Year Station
Obsession
She's Gone
Crayon + Fantastic Baby
Encore : Breathe, Bad Boy, MichiGo
All pictures above credits to RITS (Running Into The Sun)