2013 Asia Super Showcase (Malaysia) is happening again this year on the 12th of May 2013 at Stadium Merdeka. Top Kpop acts such as Girls' Generation and SHINee as well as AOA which just debuted last year is set to give Malaysian Kpop fans a good show!

2013 Asia Super Showcase
Date : 12 May 2013
Time : 8PM
Venue : Stadium Merdeka
Artiste Lineup : SHINee, Girls' Generation (SNSD), AOA

Jointly organized by Marctensia Concerts and Universal Music Malaysia, the "Asia Super Showcase in Malaysia" is back again after its first successful run in December 2012! The "2013 Asia Super Showcase in Malaysia" will be bringing a star-studded line-up: Girls' Generation, AOA and the last K-pop group shall be announced soon.

Formed by S.M. Entertainment in 2007, Girls' Generation is a South Korean girl group also referred to as SoShi or SNSD. They have recently release their forth-Korean album, I Got A Boy, on January 1, 2013. Girls' Generation made their debut in Malaysia in March 2012 at KLCC, which attracted a massive number of fans. Malaysia SONE would not want to miss this chance to catch their favorite girls again in Kuala Lumpur this coming May as they perform an array of their biggest hits!

Additionally, Malaysia K-pop fans must also not forget to give a warm welcome to Ace of Angels (aka AOA), a South Korean idol girl group and band, produced by FNC Entertainment. AOA made their debut in South Korea with their single album Angel's Story, on July 30, 2012.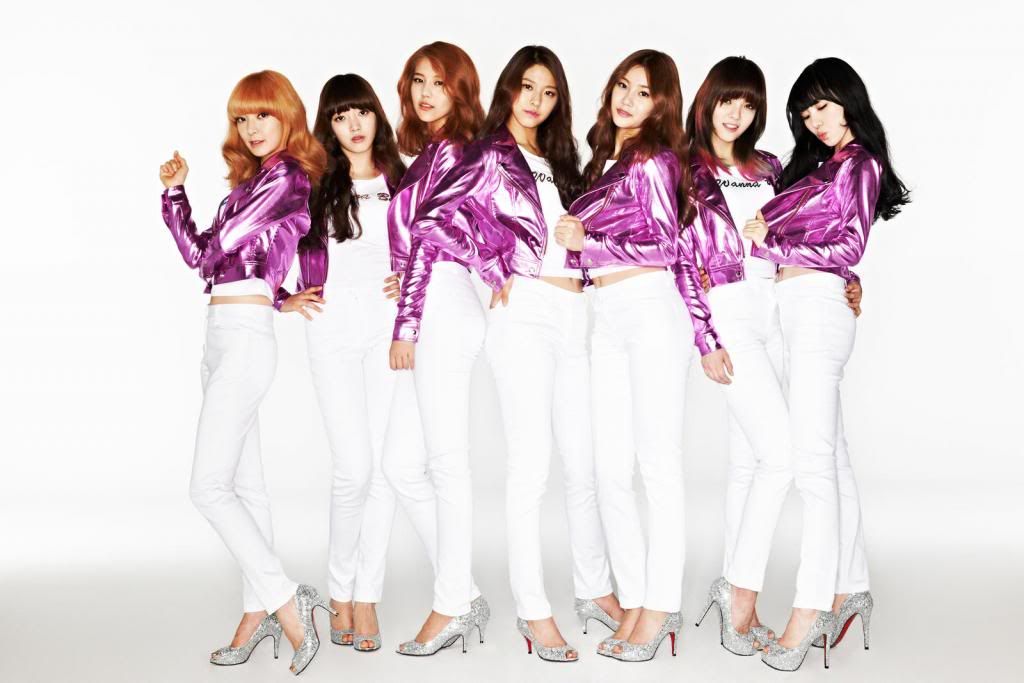 Last year's Asia Super Showcase featured the likes of Super Junior-M, EXO-M and BTOB with more than 8000 fans attending the concert. With the announced line up for this year, it's gonna' be much bigger!
Check out the seat/stage plan for 2013 Asia Super Showcase above. Tickets price information below :
Tickets pricing for 2013 Asia Super Showcase :
VIP (Numbered Seating) – Contact Marctensia at +60320921199
Super Zone (Free Standing) – RM453
Rock Zone (Free Standing) – RM353
Middle Zone (Free Standing) – RM323
Side Zone (Free Standing) – RM223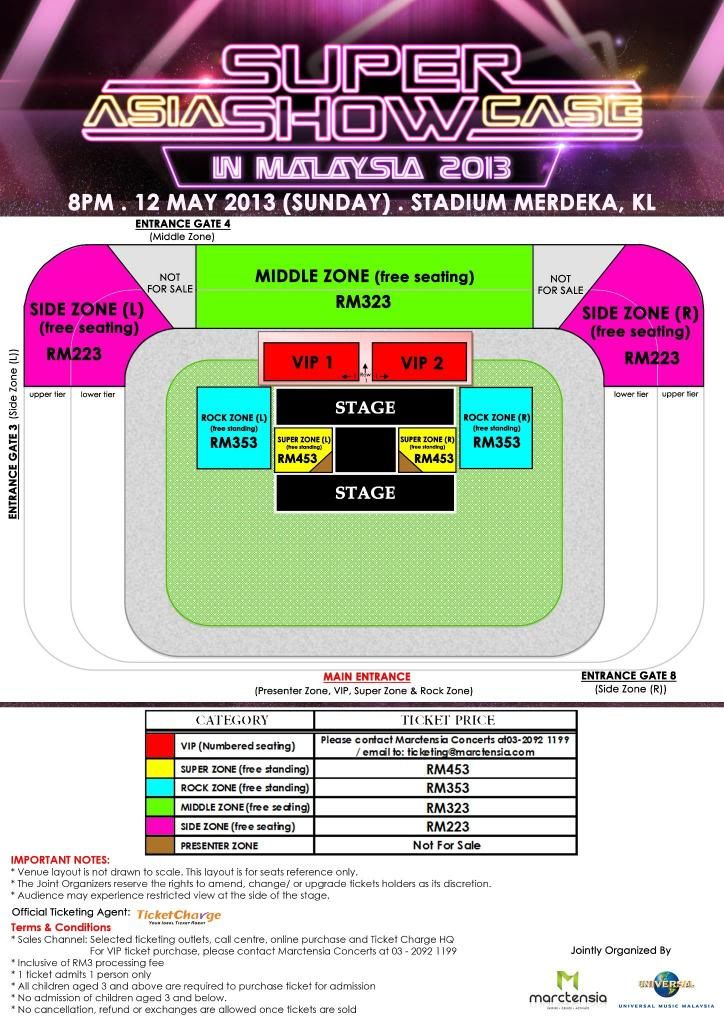 [Source : Facebook, TicketCharge]