Malaysians are one of the most active bunch of people on the internet spending loads of time on various social media platforms. With the availability of high speed broadband in Malaysia where we can access and digest the latest trends worldwide, Malaysians are quick in picking things up and translating memes it in their own ways. The Harlem Shake phenomenon that emerged in early February didn't went unnoticed by fellow Malaysians due to the Chinese New Year period, instead there are around 300 videos in total created by Malaysians (Assumption base on "Harlem Shake Malaysia" search term on YouTube) at the time being.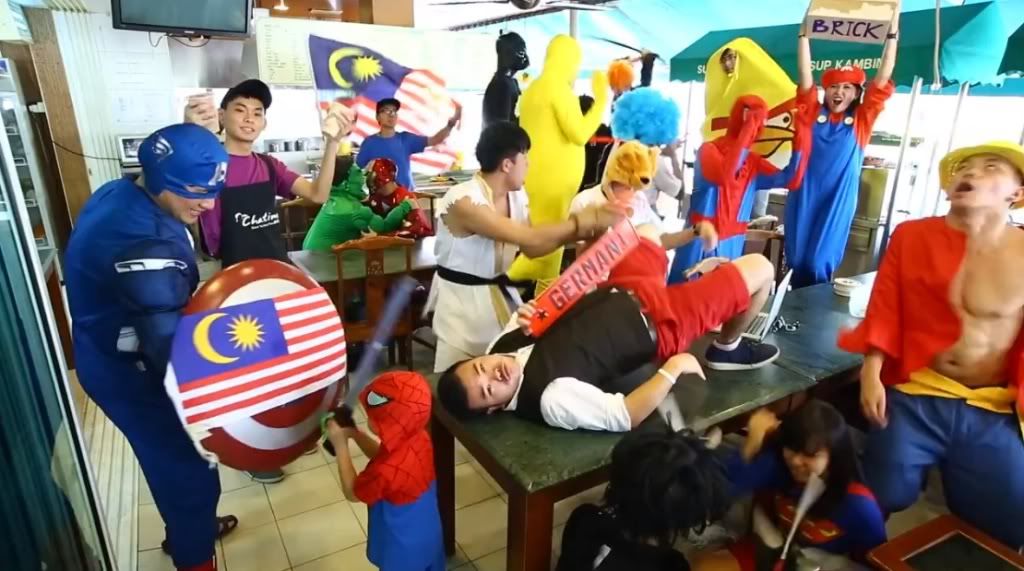 That being said, here are the top 5 Harlem Shake videos made in Malaysia by Malaysians based on total views (Excluding compilation videos) :

Harlem Shake (Epic All Star Edition)

Harlem Shake (SHAWN LEE EDITION) MALAYSIA!

Harlem Shake (Malaysia Edition)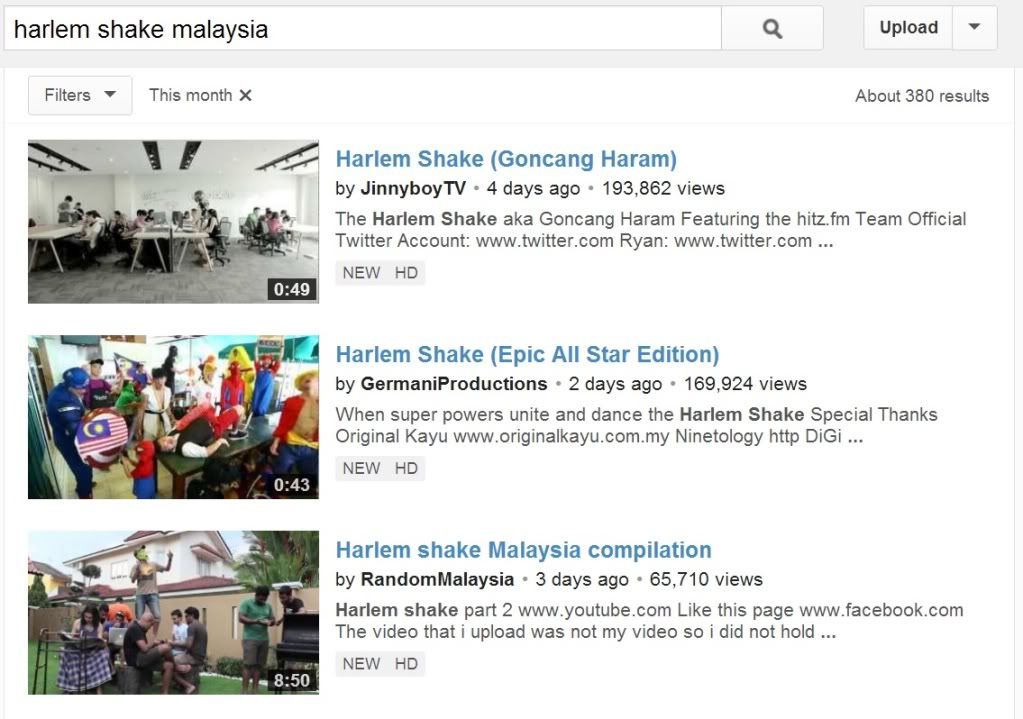 Malaysians are a bunch of AWESOME people!!!!