Tiffany Alvord emerged on YouTube since 2008 and she's best known for her covers & original songs posted on her channel. She is now one of the many YouTube sensation with more than 1 million subscribers and on the 30th of March 2013, she'll be here in Malaysia to perform live at Bentley Music Auditorium, Petaling Jaya. The show is part of her Asia Tour which includes both countries Singapore and Malaysia.
Tiffany Alvord is a very talented 20-year-old girl from Los Angeles, California. She started posting cover songs when she was 15 and was well received from the fans throughout the planet.
Today, after 5 years, she has gained over a million subscribers world wide plus 255 million video views. She performed in large audience in China and Singapore and both the performances were a success.
She has just released her latest EP in September 2012 titled 'My Heart Is' after the first one 'My Dream' in December 2011.
All of her songs including her hits, "My Heart Is", "Breakdown", "Baby I Love You", "Possibility", and "The Reason Is You" was written and composed by her.

Now, for the first time, she will be performing in Kuala Lumpur, Malaysia on March 30th 2013. It's your chance to experience the dynamic and unique style performance of this very talented young woman. Don't miss it.
Source : TicketHotline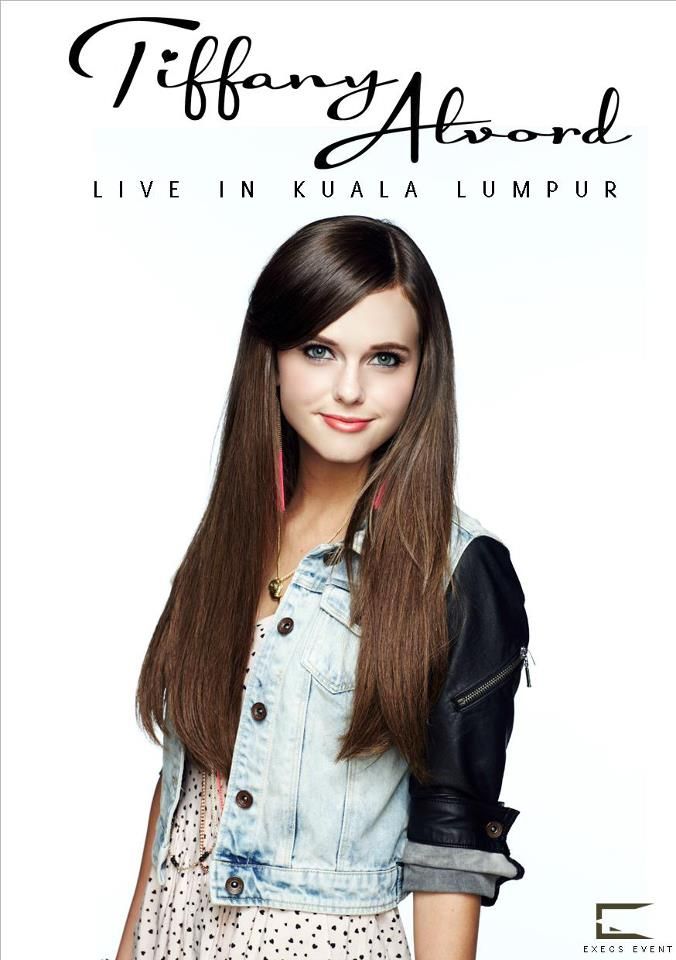 Tiffany Alvord Live in Malaysia 2013
Date : March 30th, 2013 (Saturday)
Time : 8.00pm
Venue : Bentley Music Auditorium, PJ
Tickets Price :
(i) RM 188.00/each (Free Seating – VIP/Meet&Greets) – SOLD OUT
(ii) RM 98.00/each (Free Standing – Chill Zone)
For more information, check out EXECS EVENT Facebook page.
Related Links :
TicketHotline – Tiffany Alvord Live in KL 2013
Facebook Event Page