Have you been to somewhere, an event perhaps or a beautiful location with your bunch of friends where you wanna' take a group pictures but you can't seem to find anyone else to give you a hand in taking a picture of you and your friends? Well the gadget I'm going to talk about might just interest you!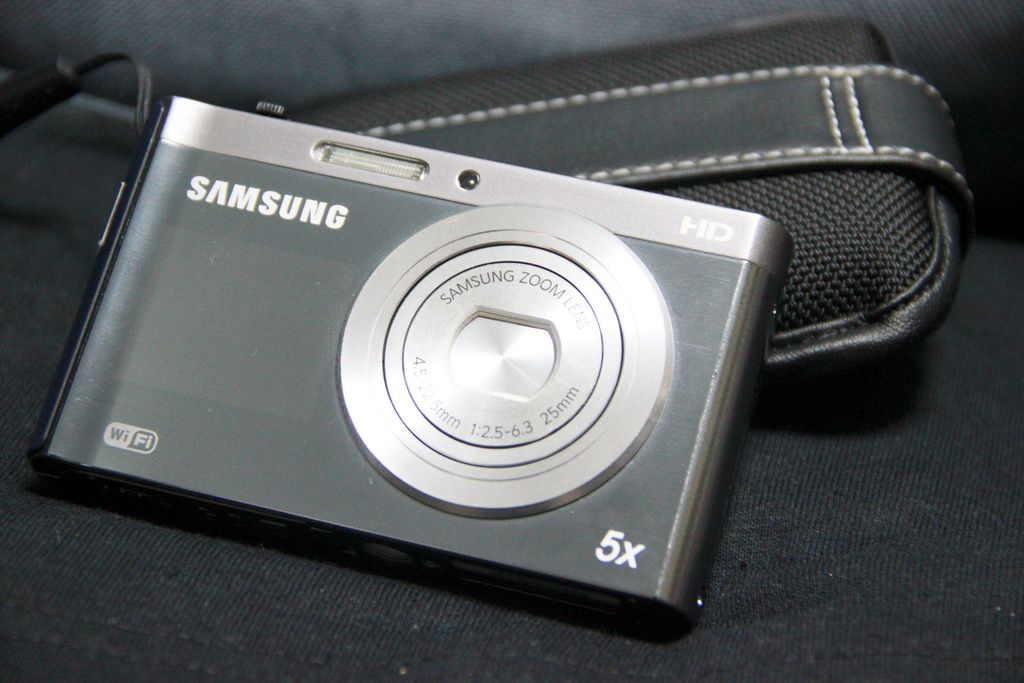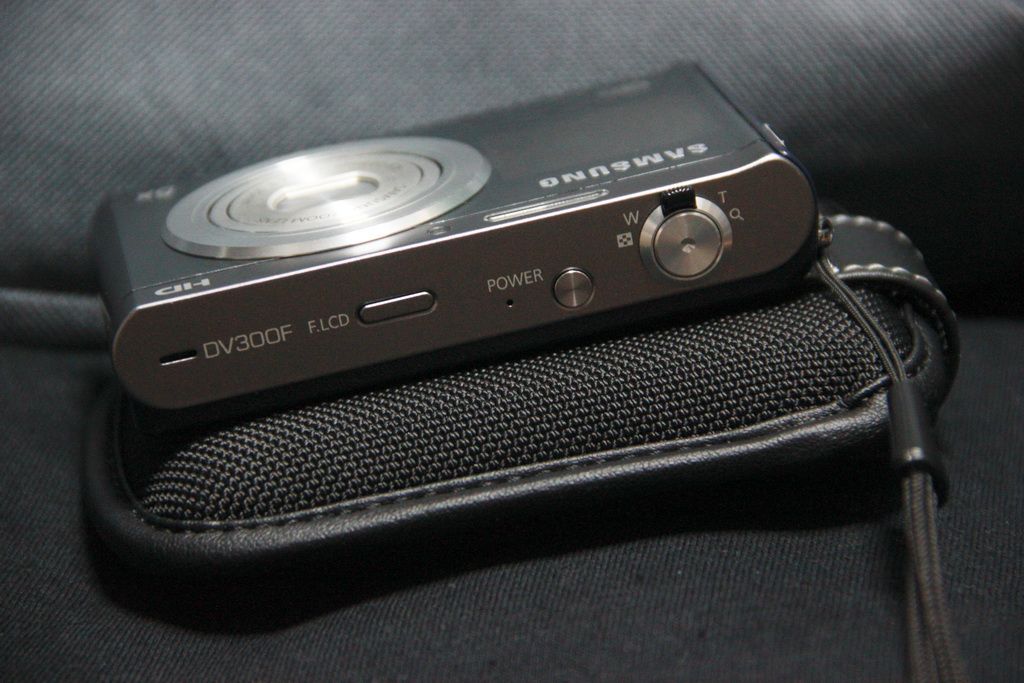 Recently, I was given the chance to try out this specific digital camera – The Samsung SMART Camera DV300F. Don't worry, I won't bore you with a few paragraphs of device specifications.
First of all, the camera's size was just right – light and compact. For me, I don't like digital cameras which are too slim because it's really hard to hold it at times and the possibilities of you dropping it gets higher due to that. The Samsung SMART Camera DV300F fits just nice in your hands where it's not too heavy as well.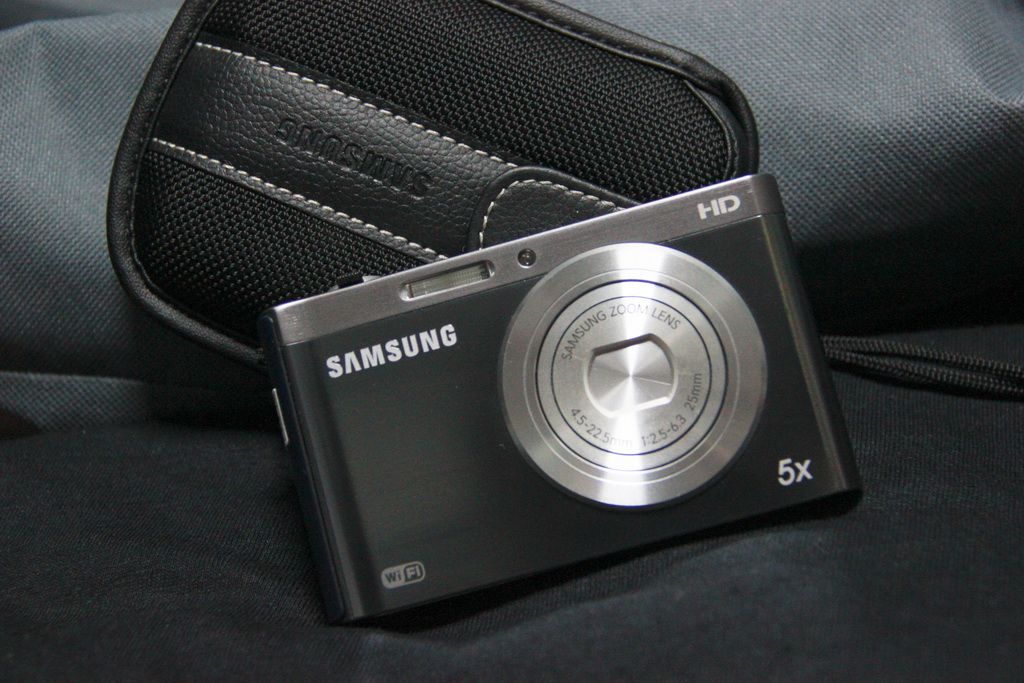 Highlight – The 16.1 Mega Pixels point-and-shoot camera is a dual LCD camera where it comes with a front LCD for you to review a picture before shooting it. This specific function proves especially useful to me when I go to events and I want to grab a random picture with my friends without wasting too much time.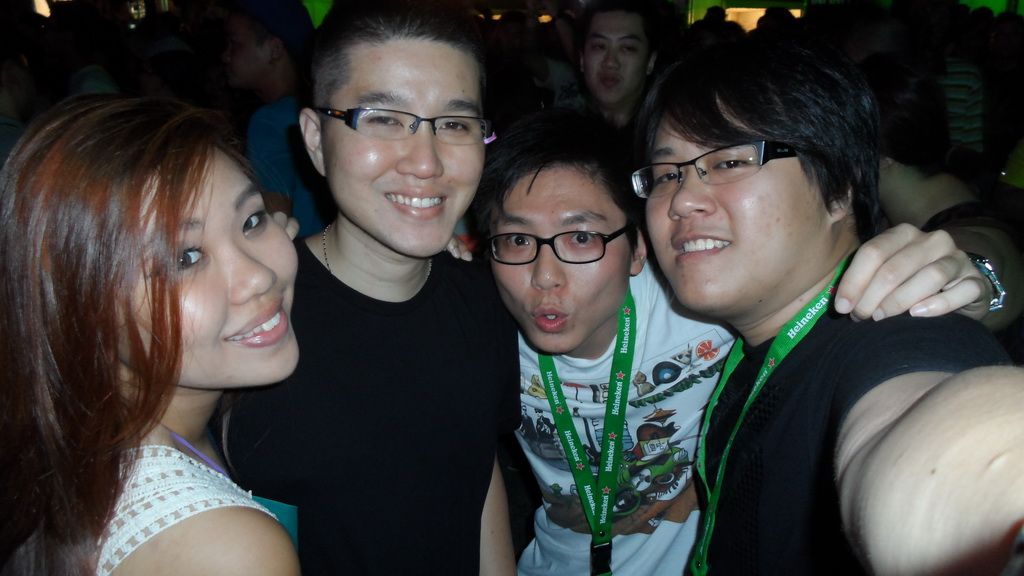 Imagine you wanting to take a picture with your mates but you just couldn't get the right angle and tried taking multiple shots. Well with the Samsung SMART Camera DV300F, this won't happen. One shot is enough for you as you can review the picture with the front LCD!
Apart from that particular feature, another main highlight of the Samsung SMART Camera DV300F is the WiFi/Social Sharing function which allows you to upload photos to Facebook/Picasa/Photobucket and video to YouTube. This makes sharing your personal visual stories super easy where you can instantly upload your stuff to the social platforms mentioned. You can also share photos instantly to your smartphones & tablets with the mobile link function!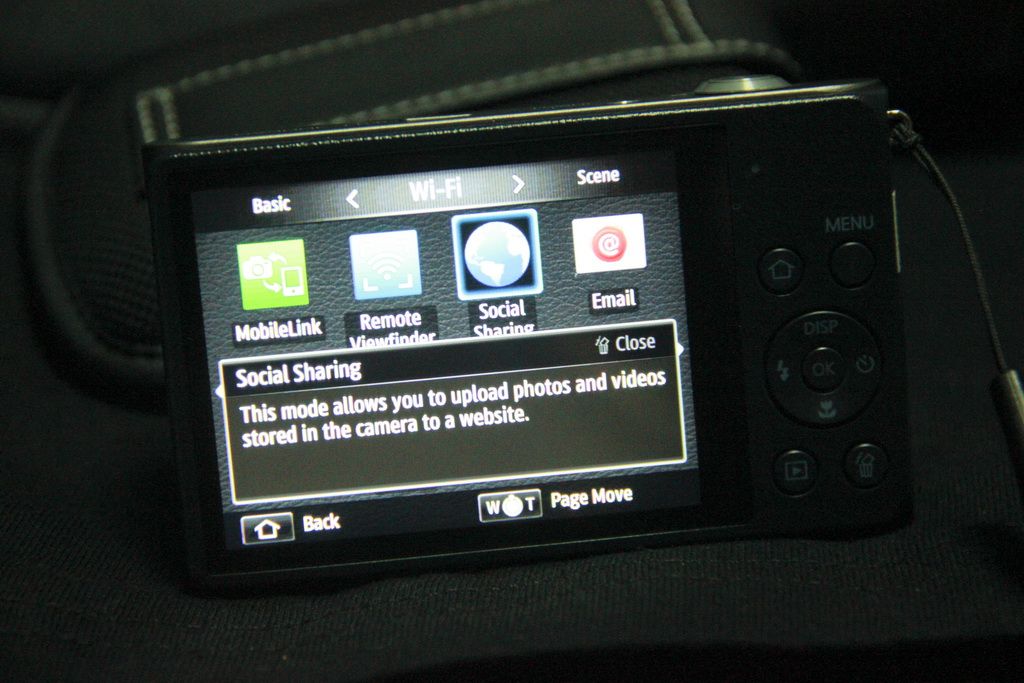 One of the main concerns when you get a digital camera is how good the device can perform at night. The Samsung SMART Camera DV300F takes pretty decent pictures at night(with AND without flash), you can check out some of the pictures taken below during an event I've attended earlier this month.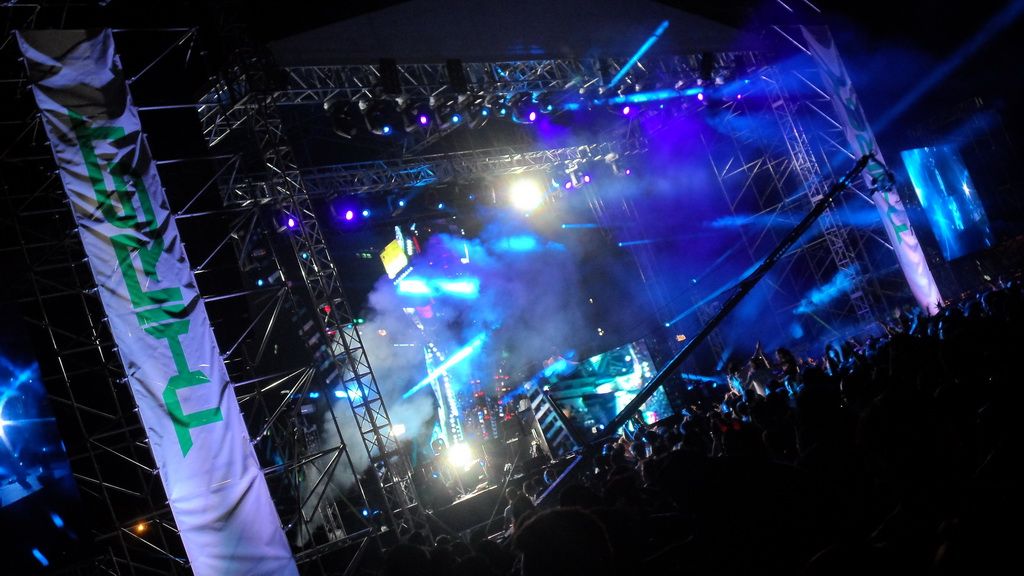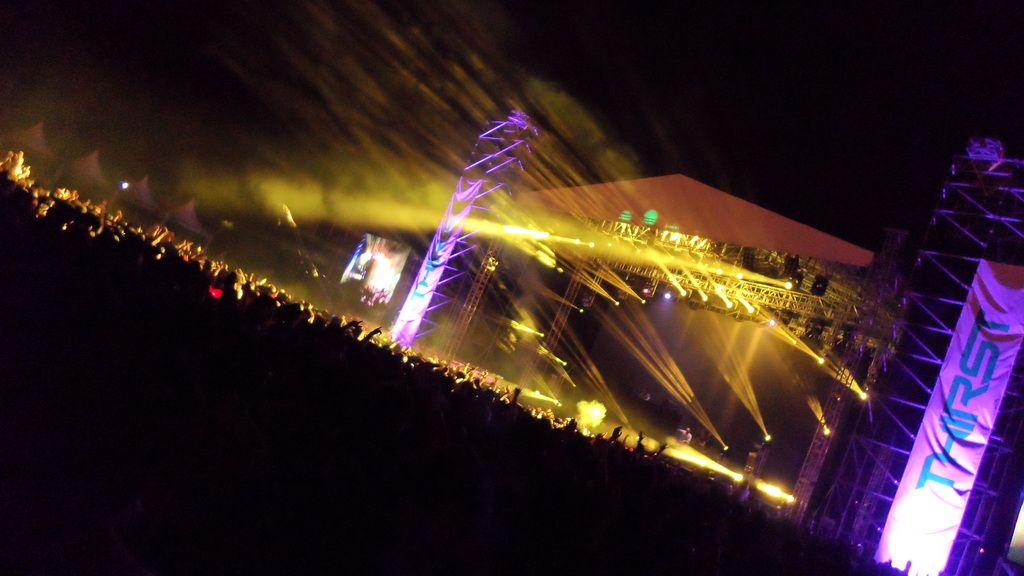 Oh do check out these panorama pictures below I took during the match between Malaysia vs Thailand in the AFF Suzuki Cup 2012 tournament featuring Bukit Jalil National Stadium.




Apart from what I've mentioned above, there are quite a number of SMART features which the Samsung SMART Camera DV300F offers.
Other features of Samsung SMART Camera DV300F



Smart Auto 2.0 – Scene detection technology identifies up to 16 different shooting conditions, instantly analyzes key elements and automatically adjusts to optimise settings for every individual situation.
Picture in Picture (Still/Movie) – Insert one picture within another, and then adjust its size and position.


Funny Face – Comes with 8 modes including Professor, Gobbler and Alien that let you alter faces, right on the display.
Magic Frame – Turn a portrait into an old film still, or put a friend's face on a billboard. Magic Frame comes with 12 background templates such as Wall Art, Full Moon, Magazine and Holiday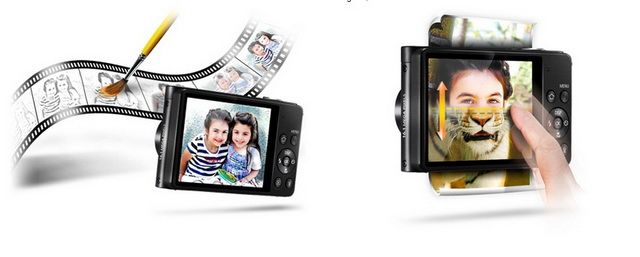 Artistic Brush – Take any portrait, landscape or candid and turn it into a black and white sketch — then colours in the picture as an artist would!
Split Shot – Merge up to three different images to create an artistic statement.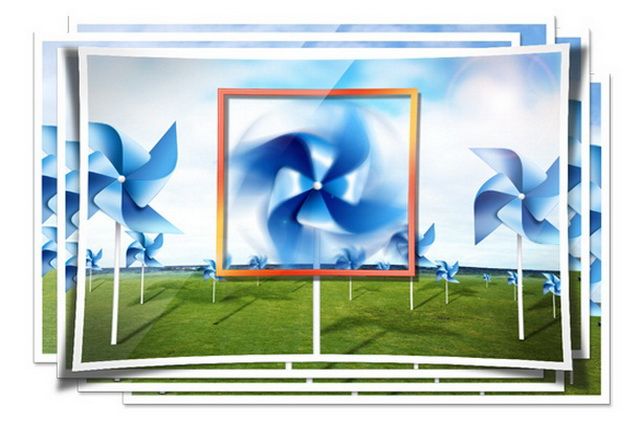 Motion Photo – Freeze time around a moving subject to create enchanting images. Capture a friend dancing while everyone else around him is still as a statue
All these features in a light and compact digital camera for you to use on the go for a decent price of only RM549. After using the Samsung SMART Camera DV300F in 3 different occasions (Heineken Thirst – Pictures Above & Below, Malaysia vs Thailand in AFF Suzuku Cup – Pictures Above, Maxis Event – Pictures Below), I personally think that this camera is one good device and it's definitely worth buying at just RM549.
Do feel free to check out Samsung Authorised Dealers to test one yourself!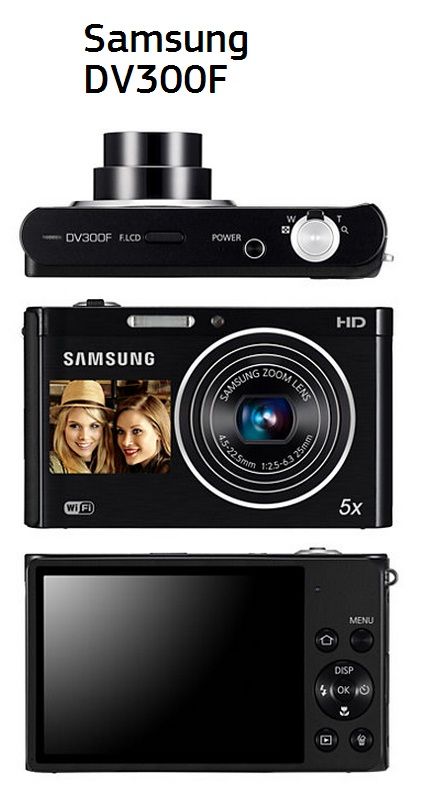 Product Specs :
• Dual LCD (1.5" Front LCD)
• 3.0" hVGA LCD
• Wi-Fi Connectivity
• Mobile Link (Share photos instantly with smartphones & tablets)
• 16.1 Mega Pixels
• F2.5 25mm Wide-angle Lens
• Smart Auto 2.0
• Optical Image Stabilisation (OIS)
More pictures taken with Samsung SMART Camera DV300F