After a sold-out condition of 2 March concert within 8 hours, Star Planet 星艺娱乐 has announced the extra show that will be happening on the 3rd of March with fans meeting with A-Shin(阿信) and Monster(怪兽) from MAYDAY on 15 January(Tuesday) 8pm at Paradigm Mall. Covered the fans meeting session on Tuesday itself which lasted around 30 minutes.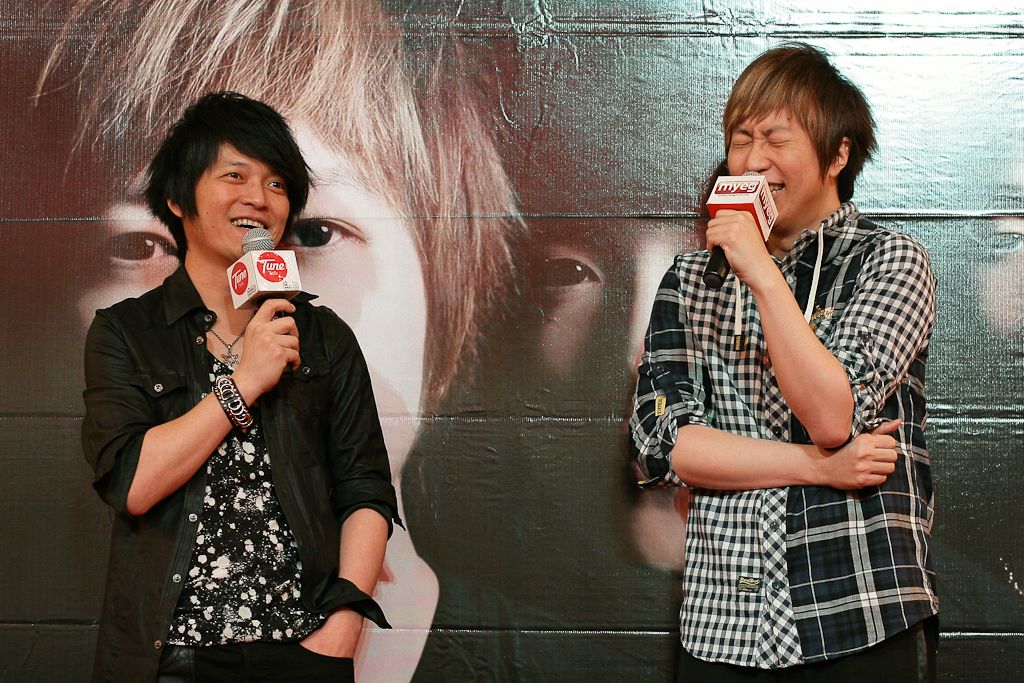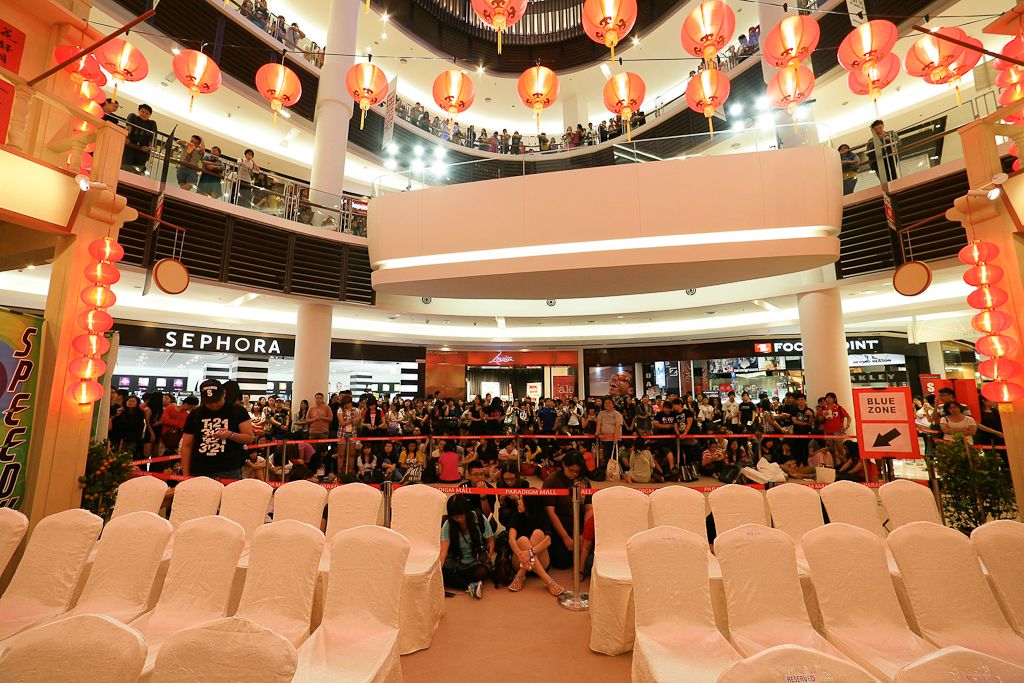 During the fans meeting session, there were games where the winners can win themselves a photo-op opportunity with A-Shin and Monster.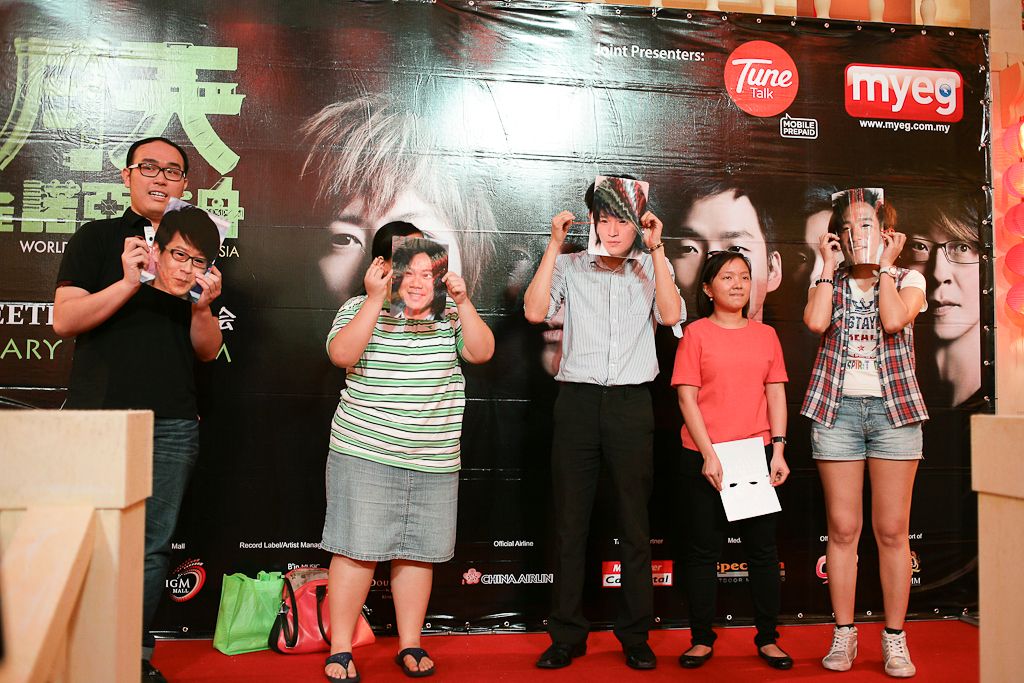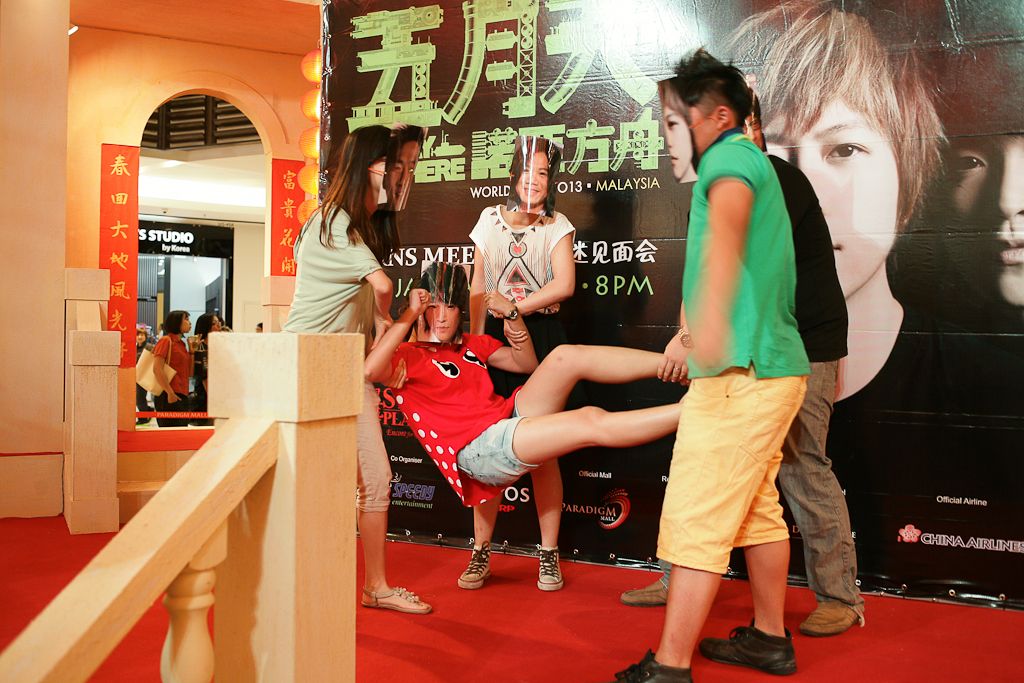 Lucky winners who won an opportunity for a photo session with both A-Shin and Monster.
The official announcement of the extra show was made at the fans meeting session. Tickets for the extra show will be launched on 20 January (from 11am onwards) at Paradigm Mall, Kelana Jaya. Tune Talk and MyEG customers have the privilege for the 1-day priority to get the ticket, and public sale will then take place on 21 January(from 10am onwards).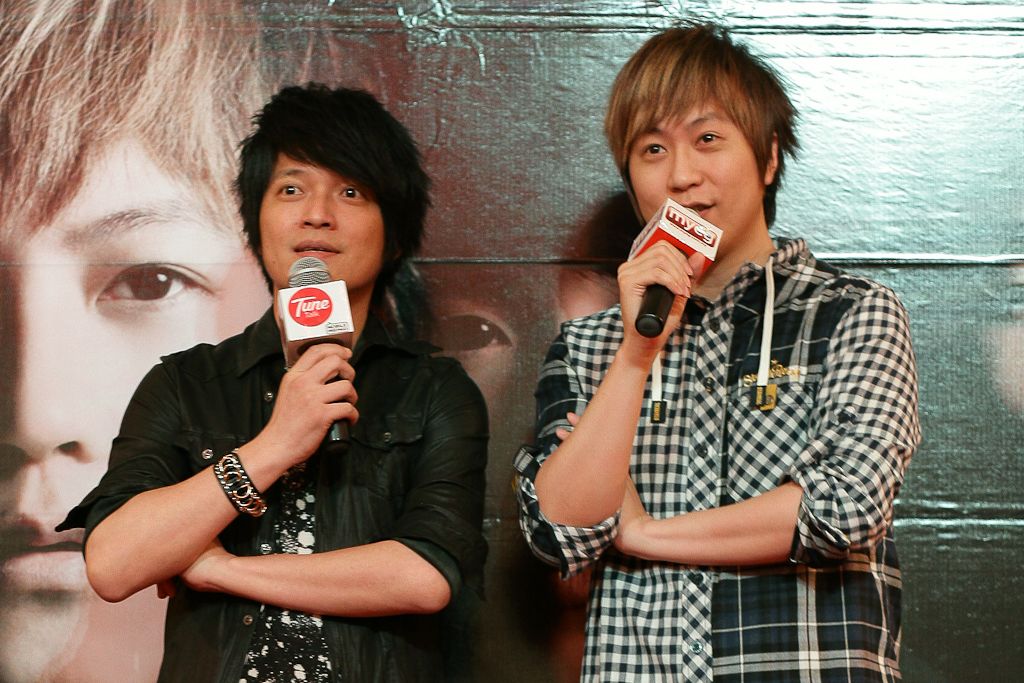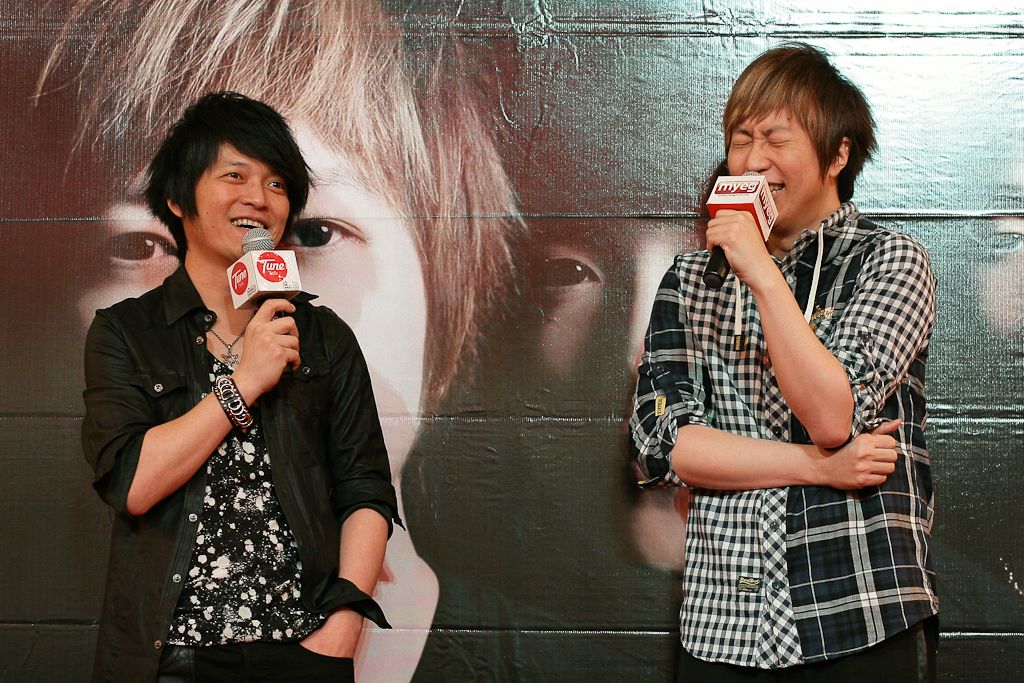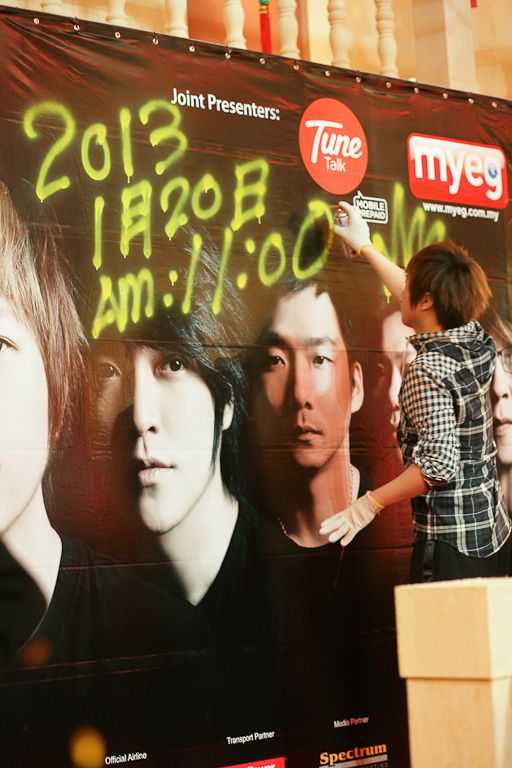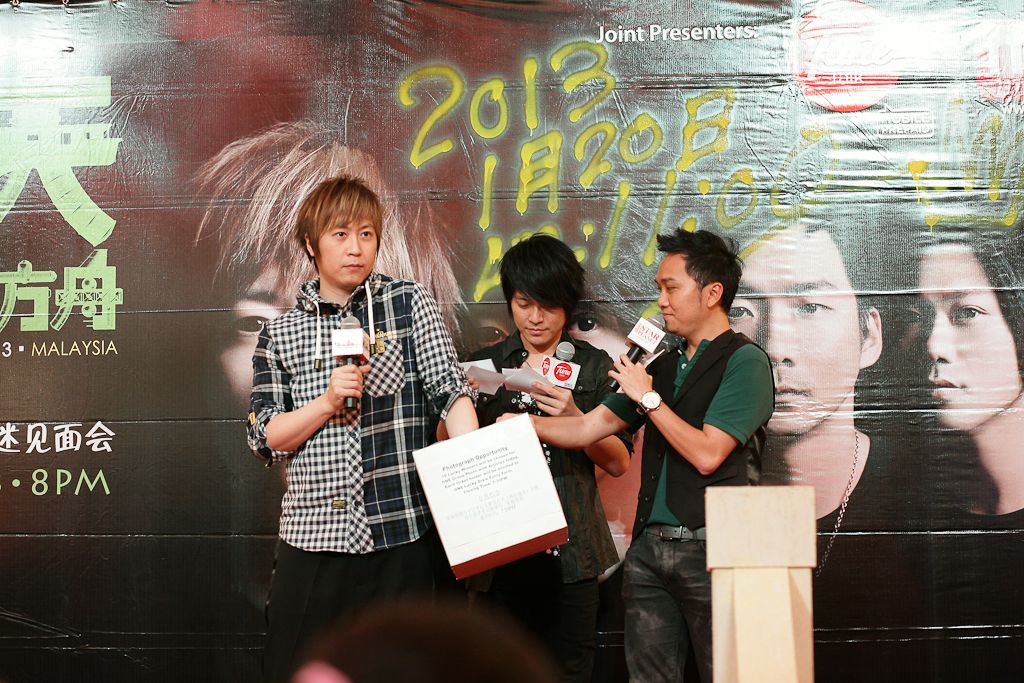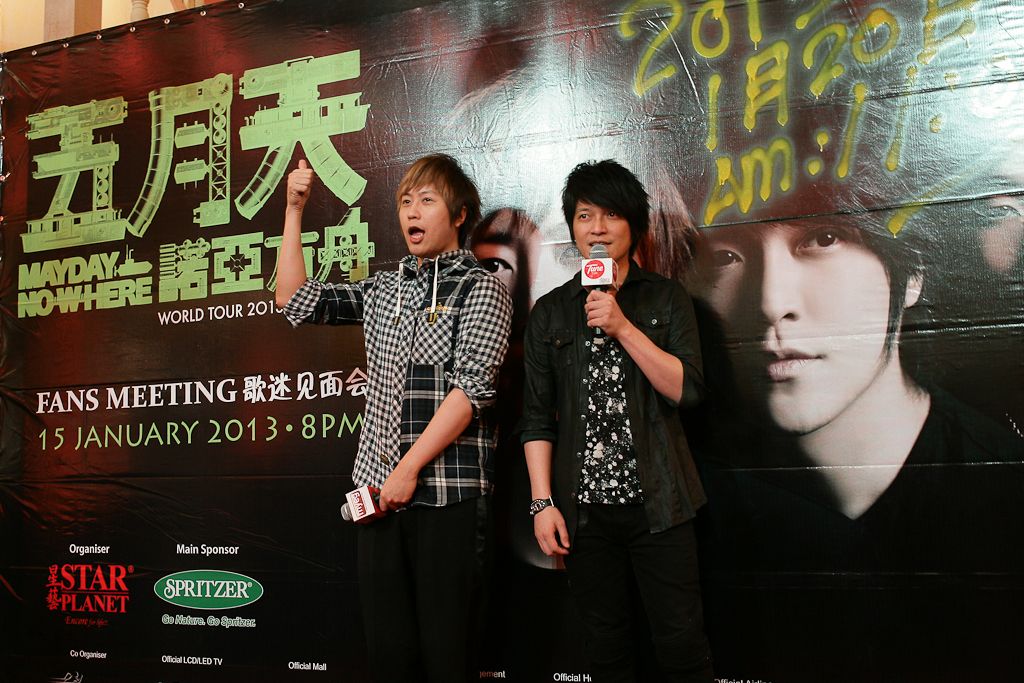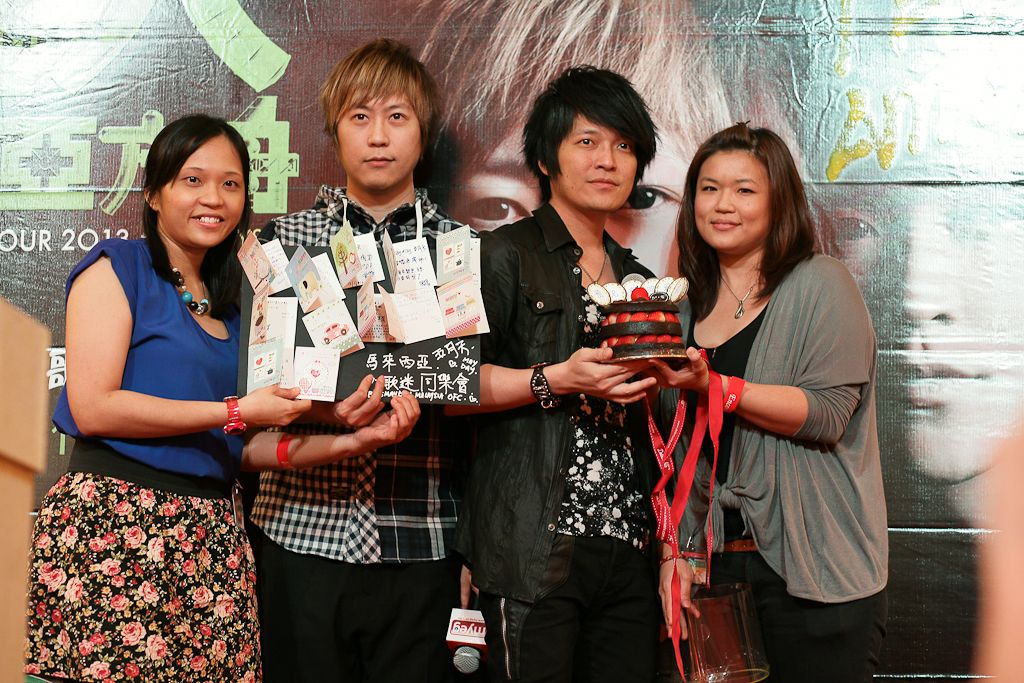 MAYDAY launched this new tour series in Taiwan before dawn of 2012 and successfully recorded 7 consecutive sold-out shows. In April 2012, they became the first Asian band to enter Beijing Bird's nest to hold 2 back-to-back concerts. Response to MAYDAY tour has been astonishing – 100,000 tickets were snapped up in 3 minutes when the 1st show in Bird's Nest was announced! 150,000 tickets for 3 shows in Kaohsiung were rapidly grabbed up in 1.5 hours. The organiser finally announced 4th show of which extra 50,000 tickets were sold in 30 minutes, which again achieved another record breaking milestone for the band! They continued to hit the road with sold-out shows in Hong Kong, Sydney, Singapore, America and various parts of China and made history as the "Fastest Ticket Selling" concert in the history of Chinese pop music.

Jointly presented by Tunetalk Mobile Prepaid and MyEG, the Malaysia gig scheduled on March 2nd, 2013 at Putra Indoor Stadium, Bukit Jalil achieved yet another milestone for MAYDAY with tickets fully sold in 8 hours! The organizer, Star Planet subsequently announced an extra show on March 3rd. Both shows will start at 8pm. Jason Lo, CEO of Tune Talk mentioned "It is another great honour to jointly present an international concert with MyEG. As the fastest growing mobile prepaid in town, we always hear you and fulfil your wish! It is a great way to start 2013 by sponsoring a very well- known Asia band and we wish everyone a prosperous year ahead. We would like to take this opportunity to thank our loyal subscribers and we hope that others would also be interested to be part of our family as we have lots to offer you this year!"

Stem from the concept of their eighth album, Second Round, which revolves around the end of the world and the search for a new 'second' life, we will see the boys transforming stadiums into their very own Noah's Ark and whisking concertgoers onboard their make-believe Noah's Ark as they set sail towards an unknown destination called 'the future', all bent to sail out of this calamity.For a band that's constantly pushing their boundaries, reinventing themselves and setting new concert's standards, they are never one to rest on their laurels. MAYDAY spares no expense with their graphics, video montages, and the stage set-up which includes five gigantic elevated platforms that doubled-up as screen monitors when suspended in mid-air. Interspersing the concert with new songs and familiar favourites from their old albums, MAYDAY promises to present 2-night magical performances that truly mesmerises!

3 MARCH SHOW TICKET COMMENCEMENT TO START on 20 JANUARY 2013 (FROM 11am)
Ticket sale for 2nd show will commence on 20 January with a 1-day Priority Booking scheduled on the day for Tune Talk and MyEG customers and the public sale will take effect from 21 January 2013 (from 10am) (please refer terms below).

《亞洲第一天團》 五月天在2012年底,從台北小巨蛋一連七場創下單一場地最多場次及人數的演唱會紀錄後,旋即踏上環遊"世界一舟"超過50場的《諾亞方舟》世界巡演,前後駛進香港、新加坡、美國大西洋城、南京、成都、上海、武漢、溫州、瀋陽、青島等地,更在今年4月,在北京鳥巢創下一連舉辦兩場共超過二十萬人次的演唱會紀錄,10萬門票3分鐘掃空,創下鳥巢門票第一秒殺記錄。

五人於12月航返高雄世運主場館跨年,原訂三場超過15萬人的演唱會,在開票當日即以1.5小時的「極速」秒殺完售,決定加開一場後,5萬門票開賣短短30分鐘內也立即完售,五月天將再創演唱會不思議新紀錄。素稱《演唱會之王》的五月天不停挑戰極限,頻頻刷新華語演唱會史紀錄.

而「演唱會之王」五月天也在大馬創下新票房紀錄,定於3月2日,假吉隆坡武吉加里爾布特拉室內體育館的所有演唱會門票,在8小時內宣布售罄!主辦單位星藝娛樂也正是宣佈於3月3日,加開一場演出。兩場演唱會將於於晚上8點正引爆!

Tunetalk行政总裁Jason Lo表示,"很荣幸能够再次联合MyEG呈献这场由亚洲天团《五月天》演出的国际型演唱会。作为国内增长迅速的手机预付卡电讯公司,我们将在新的一年里,呈献更多物有所值的优惠,以答谢用户对本公司的支持。"

身為「演唱會之王」的五月天向來勇於突破自我,這次全新巡迴為了打造專屬舞台機關與創新軟硬體技術,更是提前兩年就開始密謀規畫,光是舞台設計圖就推翻了近五十個版本才定案,而量身訂作的機械結構也經過多次實驗測試打造製作階段,堪稱五月天演唱會史上「最多難關築夢工程」,就是要展現更超高水準視聽感官震撼享受,還特設伸延舞台讓歌迷可近距離與五月天接觸。 這次「諾亞方舟」的演唱會主軸慨念是由五月天主唱阿信提出,由於2012年就是傳說中的世界末日,面對眾說紛紜的恐慌言論以及人們對於未來動蕩的不安感,五月天希望要讓歌迷在五月天演唱會中找到對抗現實、逃離現實、勇於面對未來的平行宇宙.

五月天3月3日加场门票将于1月20日开始发售
主办单位正式宣布,《加场》的演唱会门票将于1月20日,首先公开给Tune Talk及MyEG的用户购买,只要您从早上11点至7点之间,在售票活动现场,既Paradigm Mall正门口(Level CC)购票前,出示Tune Talk 价值20令吉的加额单据,又或者一张有效于2012年11月1日起的MyEG网上收据,即可优先选位购票。而位于外坡又未能出席售票现场的粉丝们,也可依据同样条件,透过TicketCharge外坡授权售票处购票。任何一张收据只限购买演唱会门票。主办单位也配合即将来临的农历新年,在Paradigm Mall 现场送出1000份精美五月天红包袋给购票者(先到先得至送完为止),而Tune Talk也将在当天特设柜台,方便五迷进行加额。而网上购票及全国性公开售票,将于隔天,即1月21日,早上10点开始,正式开跑 。
Tickets for 五月天 MAYDAY 诺亚方舟 No Where World Tour Live in Malaysia 马来西亚演唱会 2013 are priced at
VVIP – RM603
Rock Zone – RM503
VIP – RM483
ROYAL – RM483
PS1 – RM353
PS2 – RM223
PS3 – RM133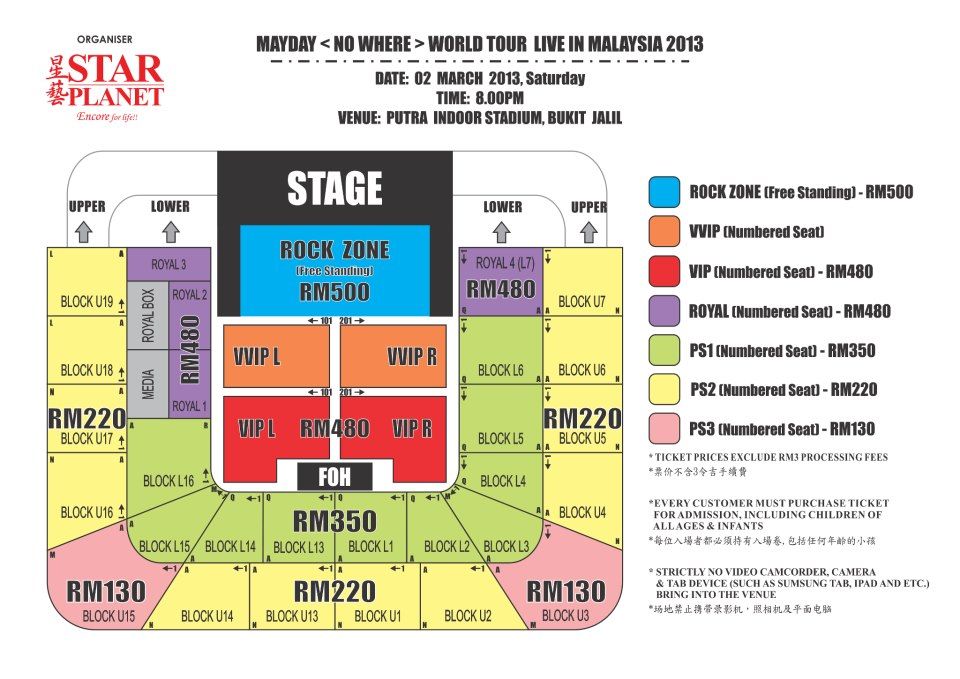 Above is the seating plan for the concert :
For more information on the ticketing, CLICK HERE.