On the 8th of December 2012, a forum entitled "Seiringkah mahasiswa dan politik?" was held at Universiti Utara Malaysia (UUM) in Sintok, Kedah. One month later (9 January 2013), a 24 minutes video recorded during the session mentioned above was uploaded on TvMyMahasiswa YouTube channel.
14 January 2013 – BOOM. Video went viral, individuals in the video became famous. A related Facebook page managed to get 5 digit fans in 12 hours.
You'll understand the whole story after watching the video. What happens after that was pure social media explosion where trolls came out fighting with keyboard warriors replying entertaining lurkers like me behind the computer.
Okay maybe I'm not really a lurker since I'm writing a blog post about this but well, this whole episode have "so much win" in so many ways. I wonder how many of such cases will emerge before GE13 happens this year. Interesting, really interesting. Even Nandos Malaysia joined in the fun!
If you really want to read on what happened & you're lazy to watch the video, read Yahoo's report on this. Do enjoy reading the article on The Malaysian Insider as well.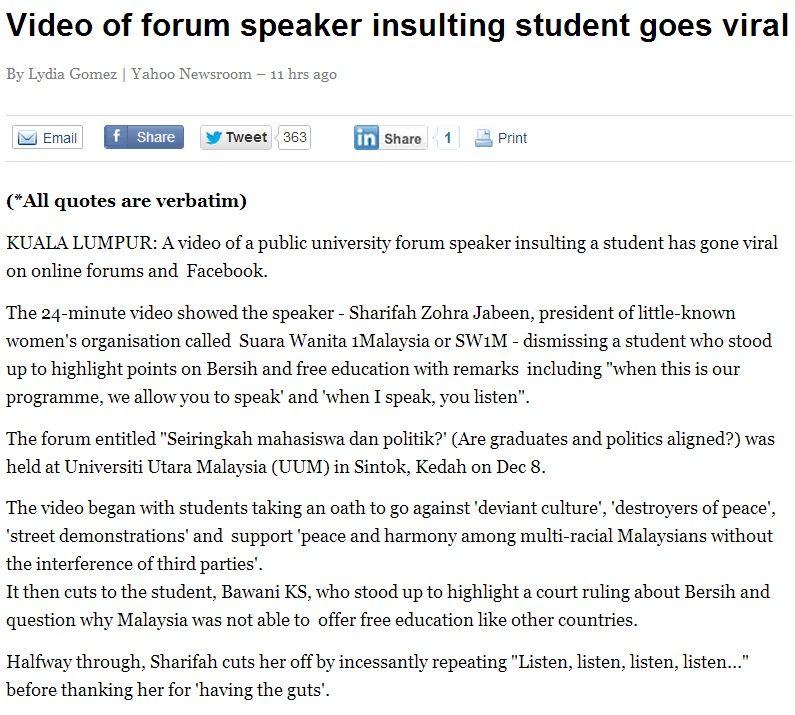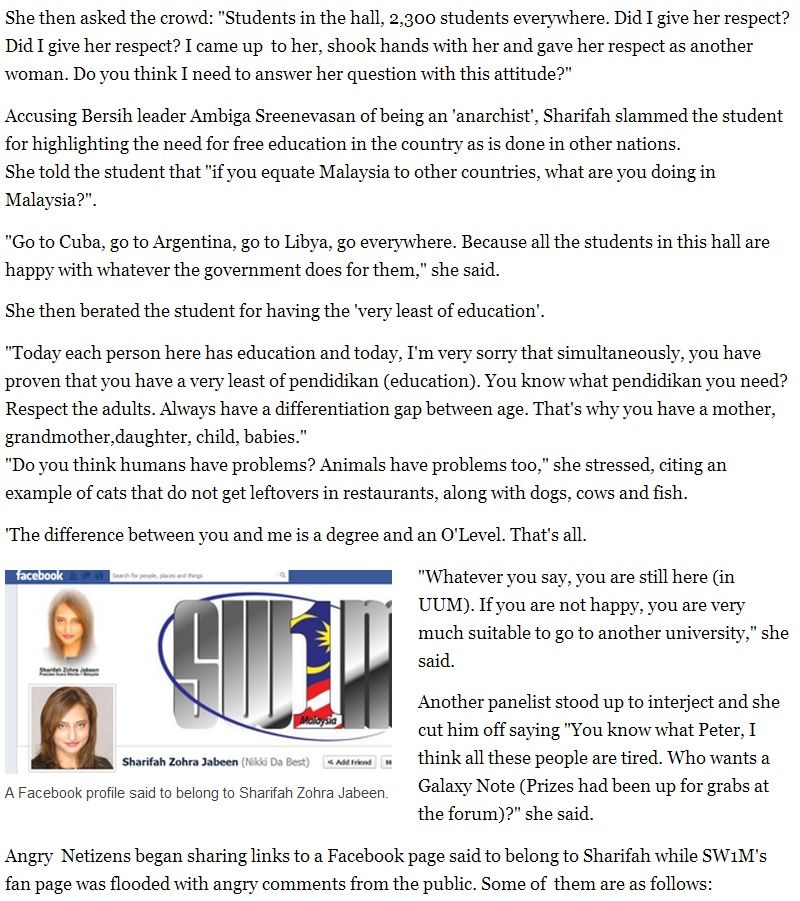 So, are you free on the 26th of January 2013?
*By the way if the video was removed, just type the names mentioned here on YouTube and you'll see quite an amount of re-uploads.
**Found a video with Chinese subtitles – CLICK
Random Related Links :
On Twitter – @Bawani_ks
On Twitter – @SW1M
https://www.facebook.com/SuaraWanita1Malaysia
Let Me Speak (Listen) Remix on SoundCloud
Dance Remix: Listen! Listen! When I Speak, Listen!
[Namewee Tokok] 009 Listen 聽我說 15-01-2013