Last Friday, AsiaOne reported that Asian superstar 王力宏 Wang Leehom has claimed the title with the most followers on 微博 Weibo taking over 姚晨 Yao Chen's throne who was at the top for the past 3 years since the China based social media platform became popular. At that point of time, LeeHom has 27 Million followers with YaoChen having 26.9 Million followers on the platform.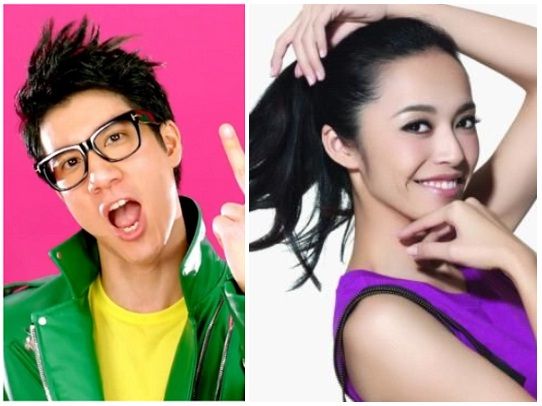 TAIPEI – Pop star Wang Leehom has been proclaimed king of Weibo, as his microblog draws more than 27 million followers and overtakes television star Yao Chen's in popularity.

The Chinese American singer-songwriter's following on China's Twitter on Sunday edged past that of the Chinese actress, who has 26.9 million readers online, said Apple Daily on Tuesday.

Wang, 36, is known to take Weibo seriously and to send out a post every day, no matter how trivial, according to the newspaper. He shares about his work and daily things such as doing his laundry or repairing a device.

His Weibo is like a diary, and because he tends to post entries after work in the small hours, his fans stay up late for his updates, said Apple Daily.

Rumours about his private life – such as his close friendship with Chinese pianist Li Yundi and a sighting of him going home with Taiwanese model Evelyn Lin – have drummed up interest in his microblog too.

But he ran into trouble on Weibo two months ago, when he posted a picture of himself with a Japanese camera, and was attacked by Chinese netizens angry about a territorial dispute with Japan.

He thanked his fans on Sunday for following his microblog. He said: "We are entering a new media age, and the creation and distribution of music must follow, so my new song Zodiac will be issued on digital platforms including a legal download service on my personal website."

Yao, 33, had reigned as the queen of Weibo for three years, before she was dislodged by Wang.
Source:AsiaOne.com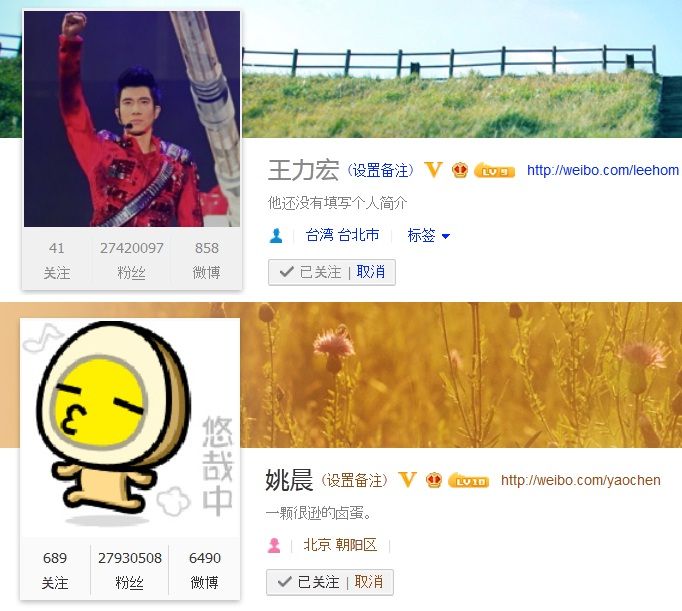 As of now, China's actress 姚晨 Yao Chen has reclaimed the title with 27.9 million follower compared to LeeHom 27.4 million followers. The thank you message posted on 王力宏 Wang Leehom's Weibo account on the 2nd of December has been removed.
Anyway, I believe both artiste have no intention to fight on this at all. At the end of the day, nobody knows how many fake accounts are there on China's top social media platform. Well.