When both Maxis and Celcom revealed their ROI (Registration of Interest page), I've filled in my details to get further updates from both sides. This morning, Maxis sent out an email for user to pre-order. The first batch of interested individuals will get their hands on the iPhone 5 at 12AM, 14th December 2012 where the venue of the launch will be happening at CapSquare, PIKOM ICT MALL.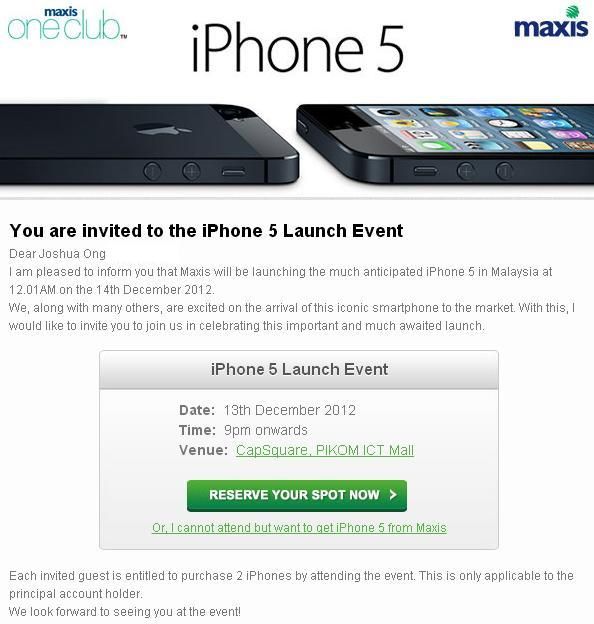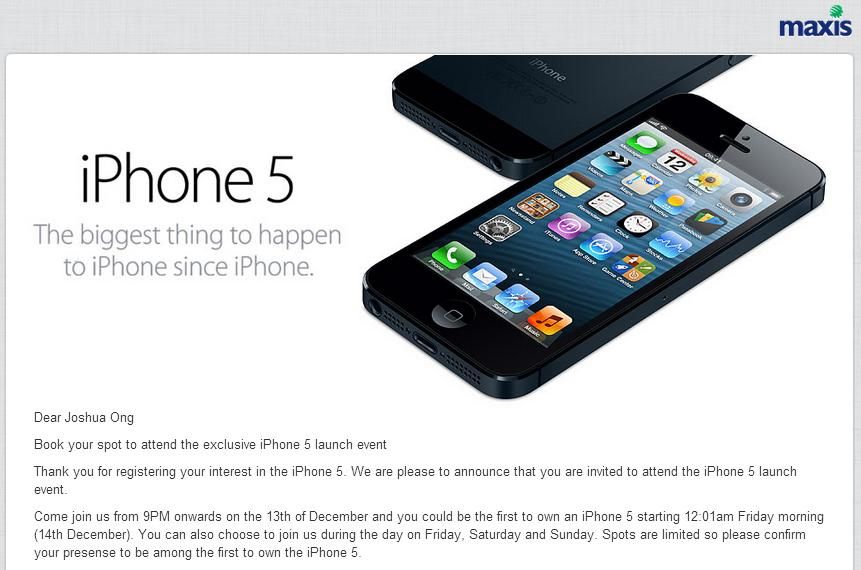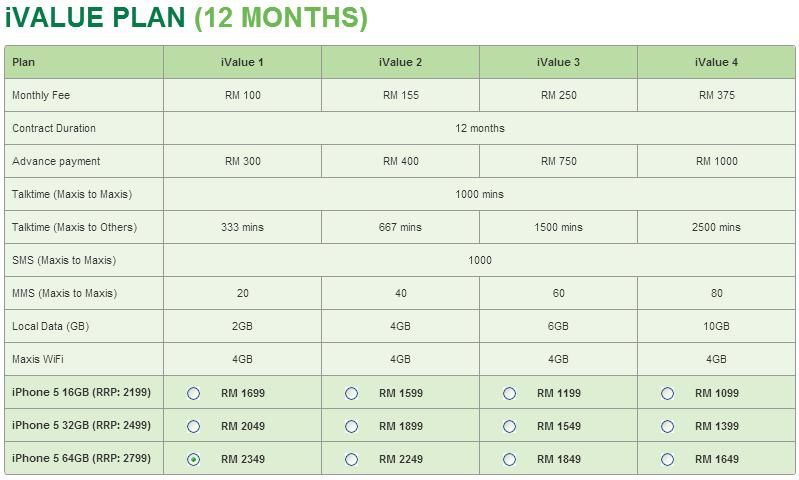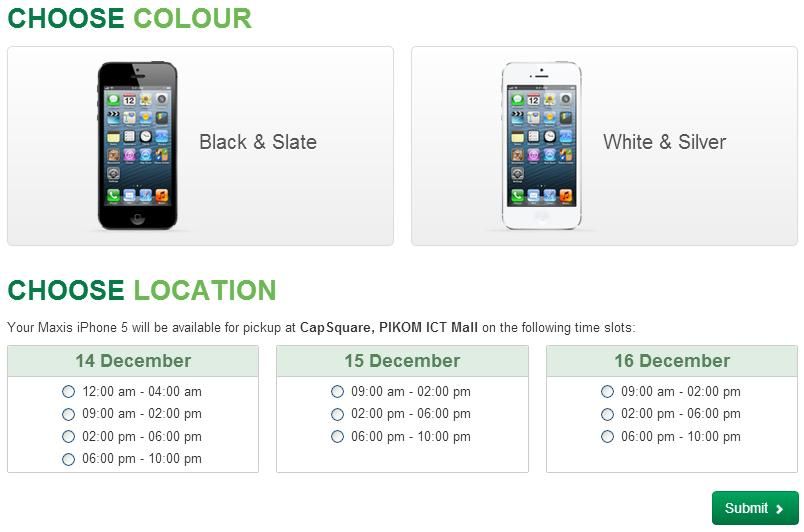 There are 10 different sessions over the span of 3 days for the launch event by Maxis on iPhone 5 and I must agree with LowYat.net that it's quite disappointed to see their offerings on the iValue plans. Yes you'll get free minutes and free SMS-es but who need those if you have data?
There'll be more data usage in 2013 and my wild guess is the mass public would probably take iValue plan 1 amongst all 4 plans and the frustration will kick in when the quota of 2GB is finished and believe me, a lot of you out there will definitely use more than 2GB in 2013.
Anyway, below is the exact of calculation base on different iValue plans based on 2 different contract period (24 months & 12 months).

*Calculation above made by LowYat.net
Bare in mind that you can purchase the iPhone 5 without contract from Apple Online Store with the RRP below :
iPhone 5 16GB (RRP: 2199)
iPhone 5 32GB (RRP: 2499)
iPhone 5 64GB (RRP: 2799)
Of course, Apple will allow the local telcos to take in order before opening up their online store. So if you don't want to be tied to a contract and you don't mind waiting a bit longer, that's the best option.