With the rise of Samsung Galaxy phones series and Android OS overcoming iOS in the smartphone market in 2012, I thought the hype for iPhone 5 won't be as big as previous years and I was expecting a much smaller crowd this year. The fact that Malaysians are more equipped with knowledge on getting phones overseas through countries like Hong Kong and Singapore had me thinking that hey, this time round the iPhone launch in Malaysia would be just a normal launch.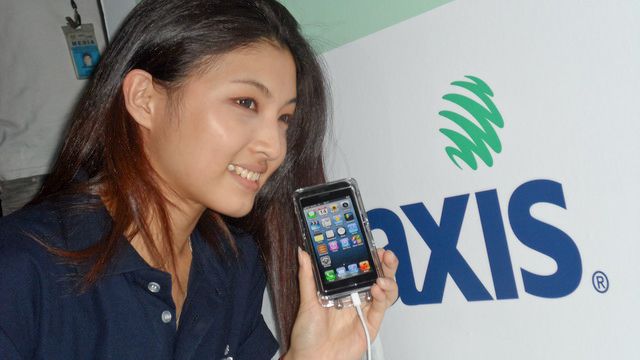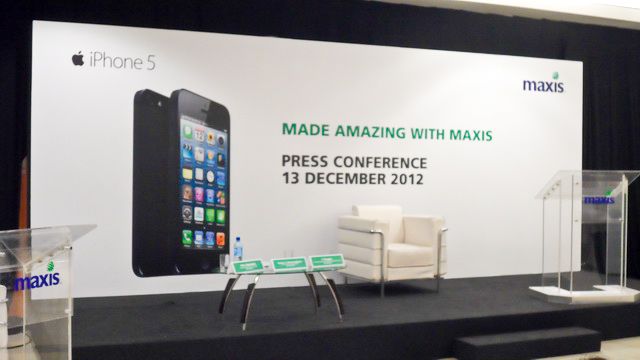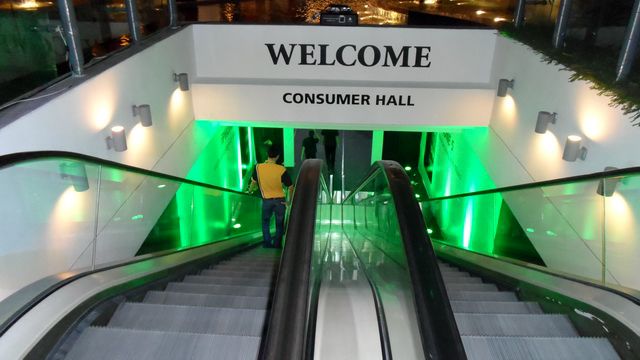 Boy I was wrong. The last minute decision made just the day before the launch with me ending up at Cap Square on the night – 13th of December 2012 proved me wrong. Compared to the previous iPhone launches by Maxis in the past few years, it's obvious that Maxis has allocated a smaller budget with a smaller venue but the crowd, they still appeared that night.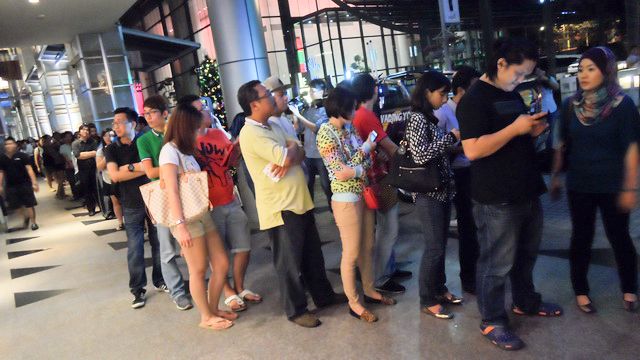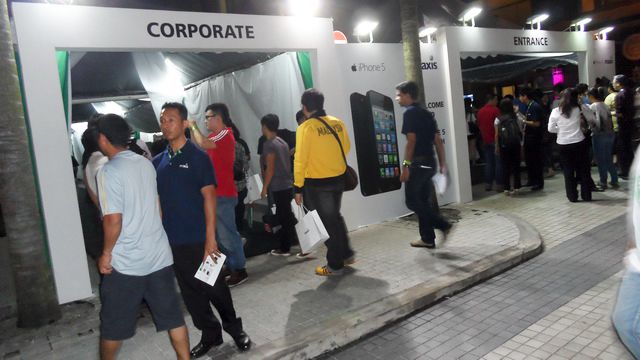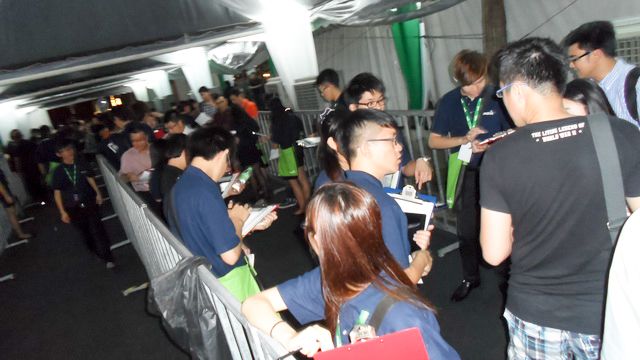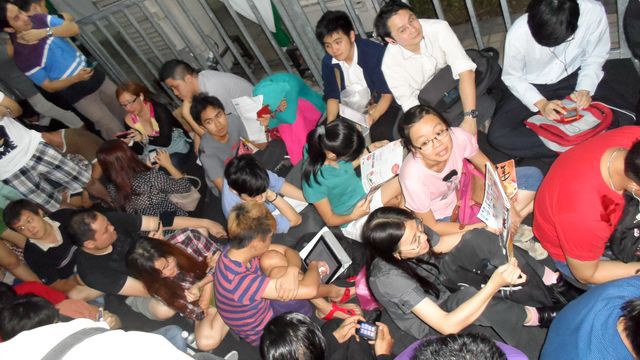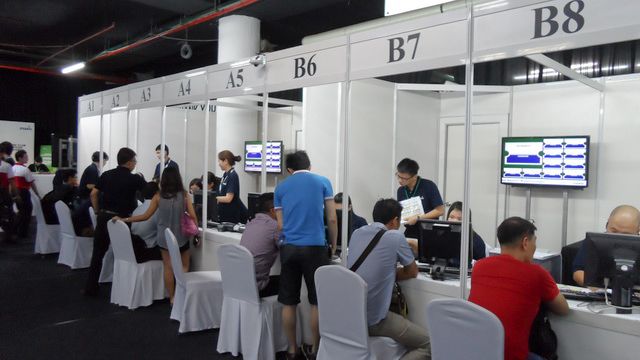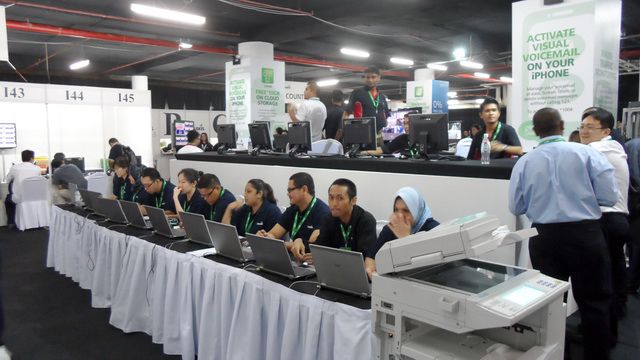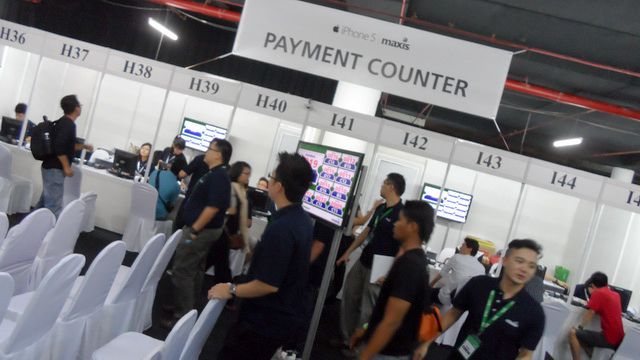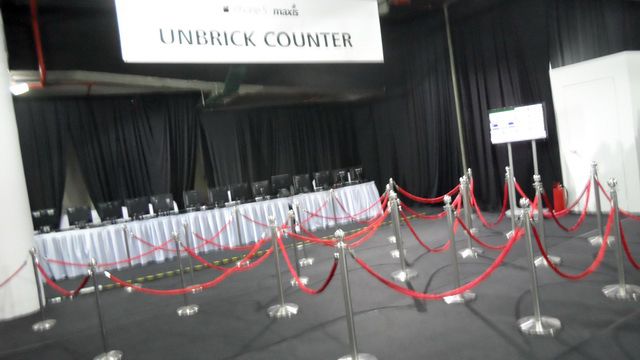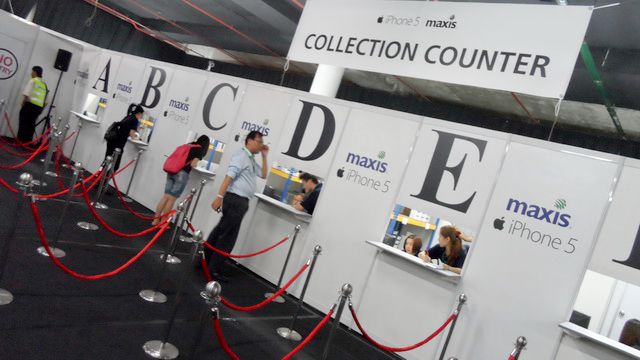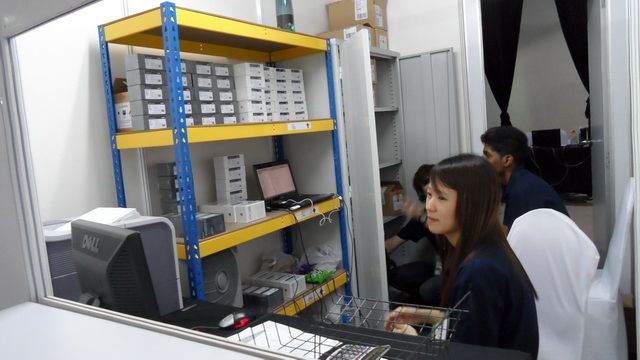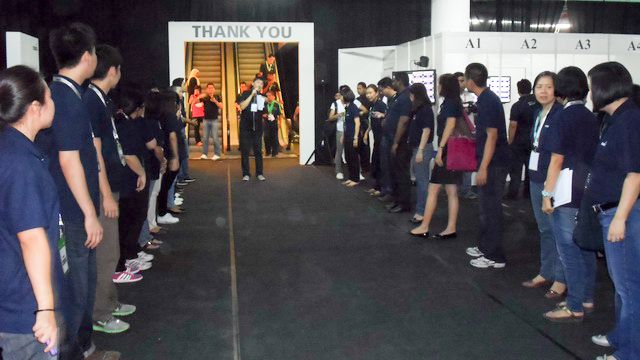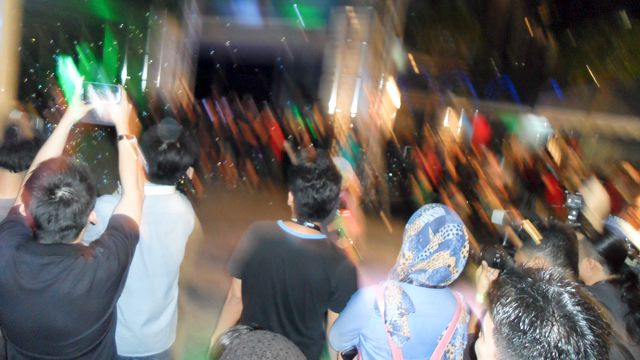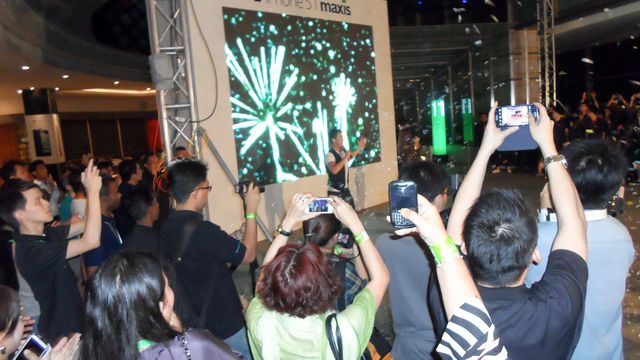 The long queue waiting eagerly for their turns to get their hands on the Apple iPhone 5 was still pretty crazy.
This video below was taken around 12.10AM and it took me 7 whole minutes to go through the whole queue into the consumer hall where the first 45 person are seated in front of the counters waiting to get their iPhone5.
THAT, is just the consumer hall. On the night itself, there're 2 more areas which is the Corporate Hall and the VIP area where there are 3 different crowds in total with tons of people waiting patiently since I don't know what time to get the Apple iPhone5.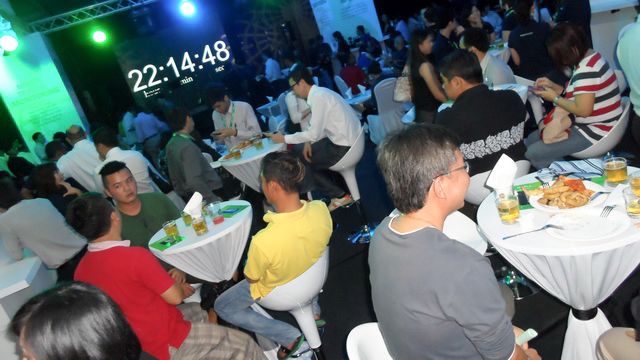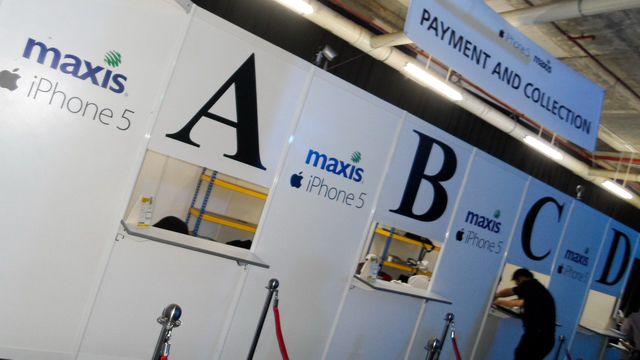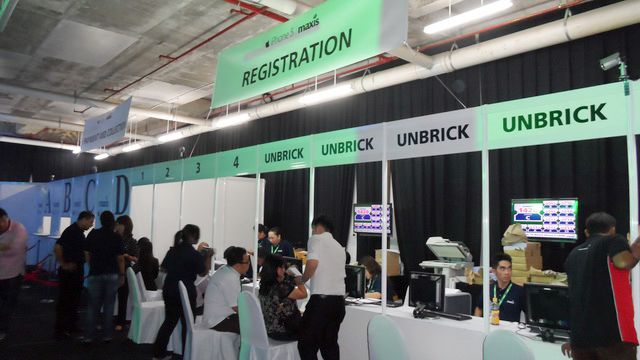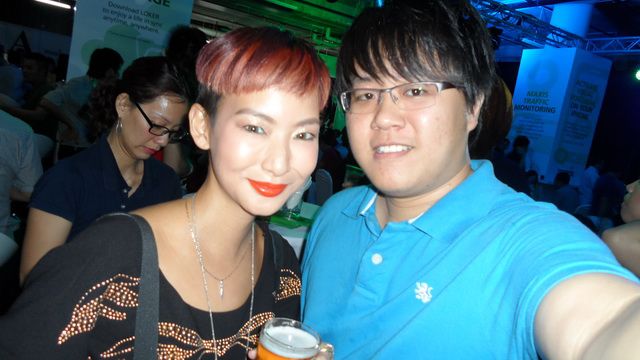 INSANE.