28 November – The weather was slightly moody, it was a mid day and there weren't as many people in the stadium compared to the Malaysia – Singapore game. So there I went, going into the stadium and getting access to the field to shoot the match between Laos and Malaysia.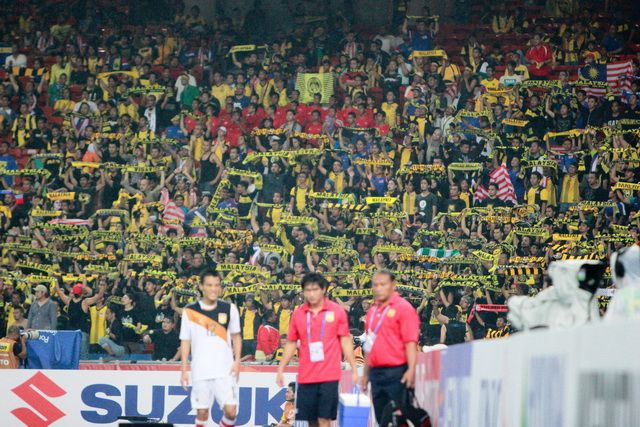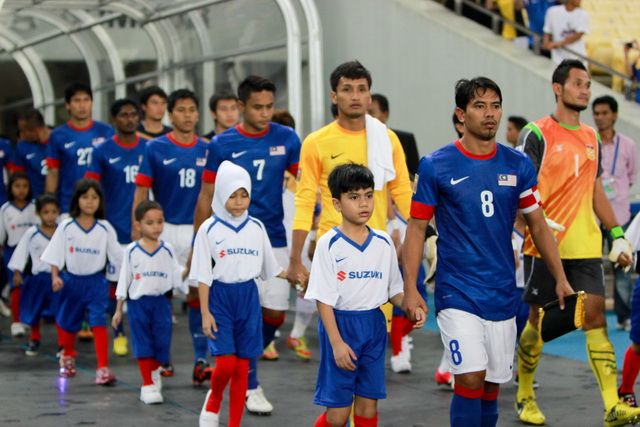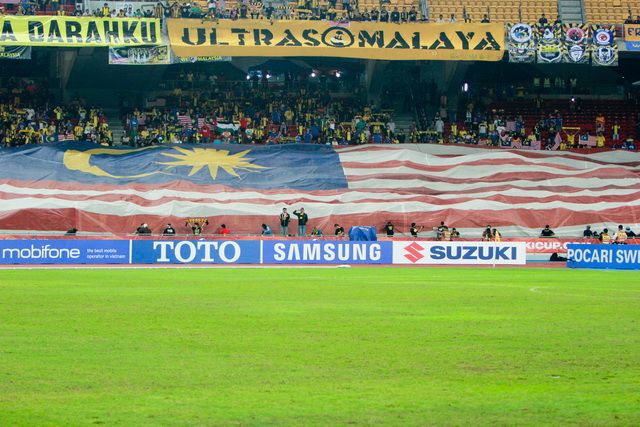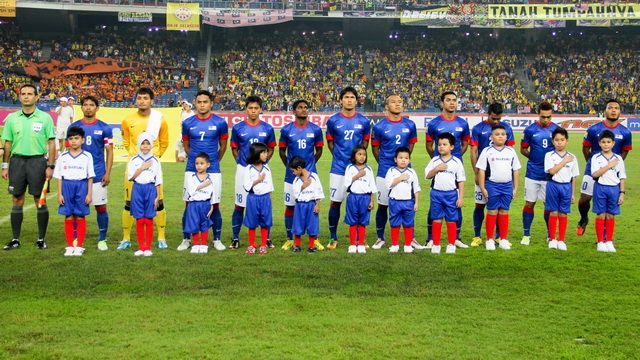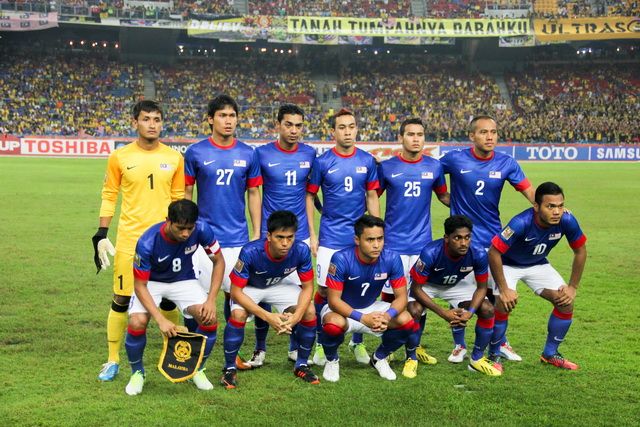 I've watched the second half of the game between Indonesia and Laos a few days back and thought that Laos is a strong team where it would be hard for Malaysia to get a BIG win so I secretly hope that Malaysia will end the day with a small win, 1-0 perhaps.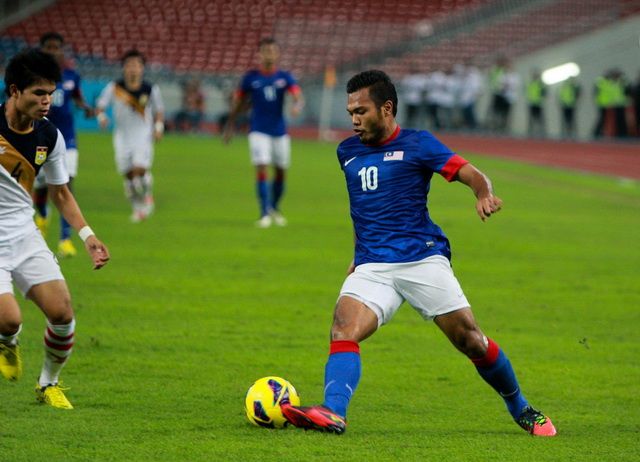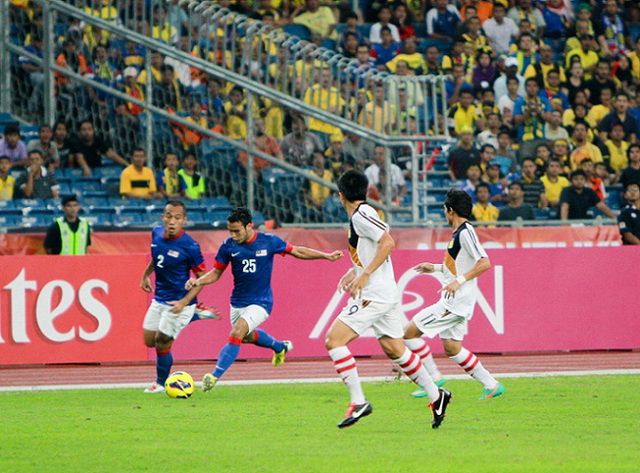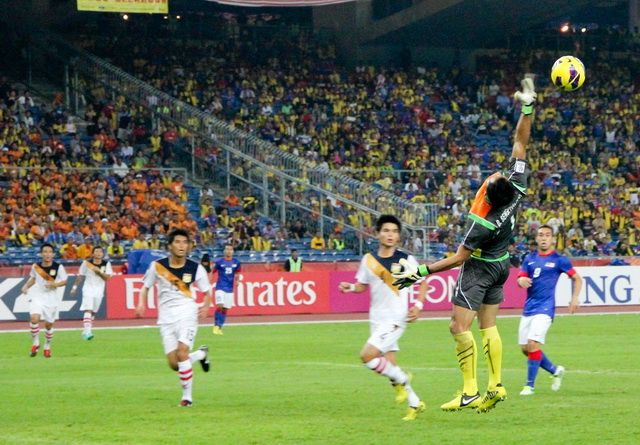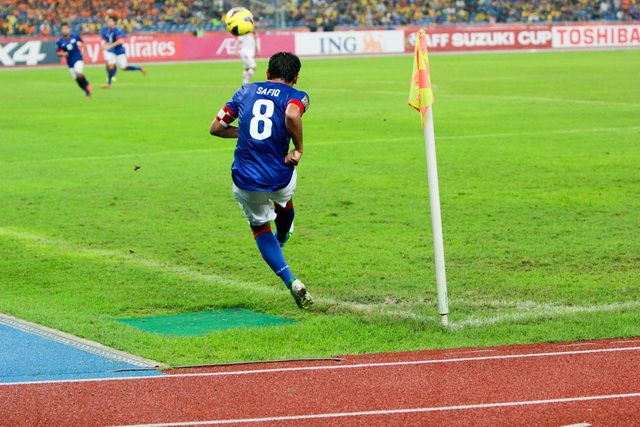 Into the match, Harimau Malaya showed a solid offensive performance in the first 10 minutes with quite a number of attacks. The atmosphere was different compared to the MY vs SG game which Malaysia lost 0-3, the team seems to have awaken and finally come to their sense in doing what a defending champion should do.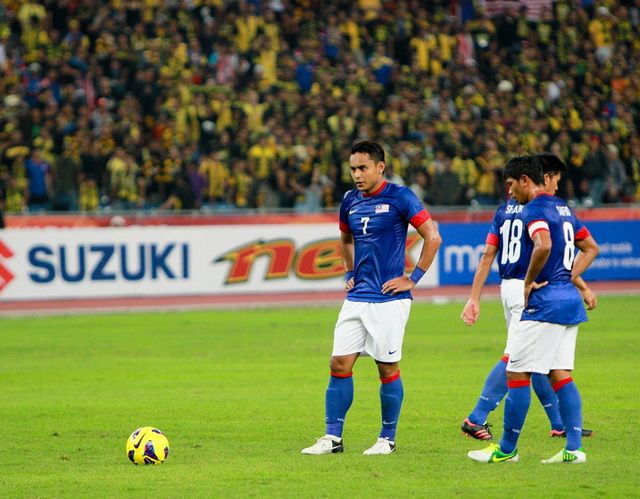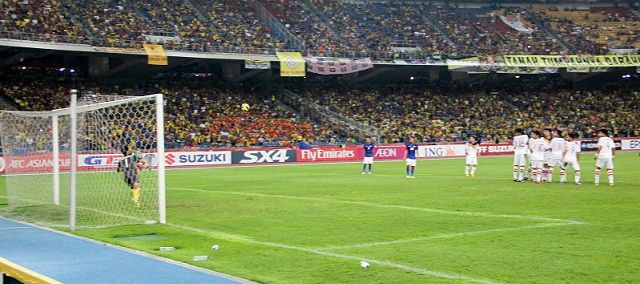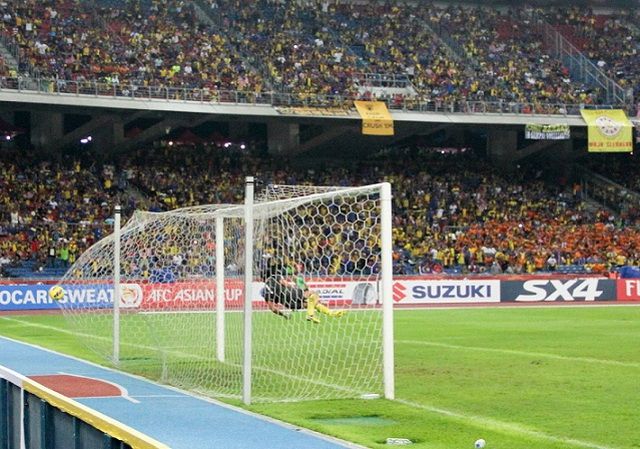 Safiq Rahim's 15th minute free-kick goal opened up the game and I was super happy till I shouted YES only to have Laos equalised 14 minutes later. Of course, I wasn't disappointed. Yet. The game is still far from over with the scoreline at 1-1 during half time. Rain drops were making their way in.
In the 2nd half of the game, Laos showed signs of hope in leading the game from time to time. Then, the 12 epic minutes came on, it was my first time watching a match on a competition level with the team I support winning the match. Not only they won, they won leading with 3 goals. That's quite an impressive scoreline.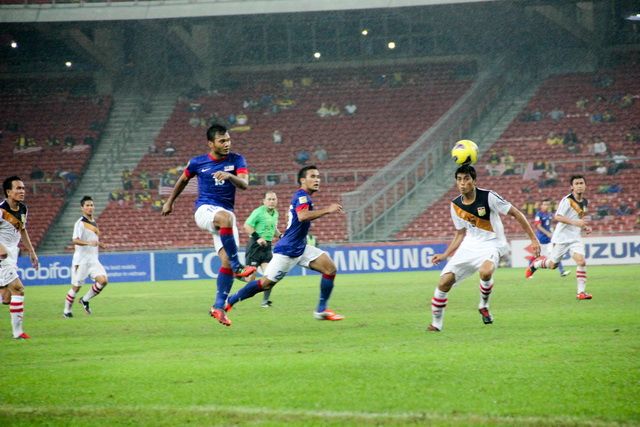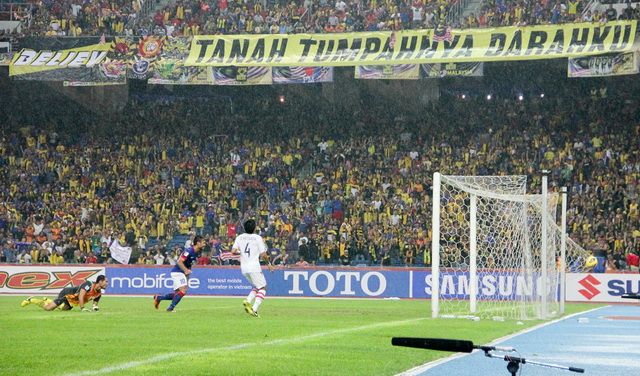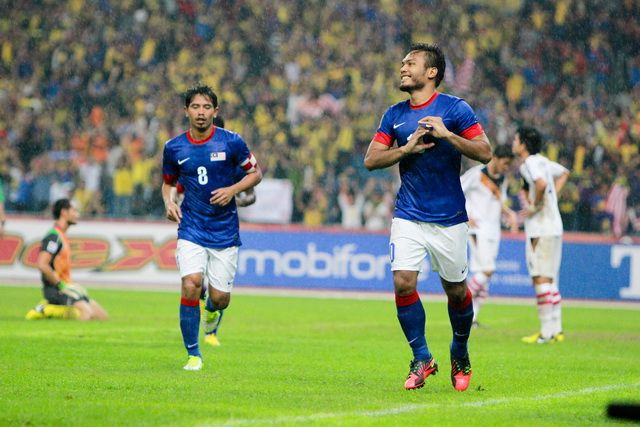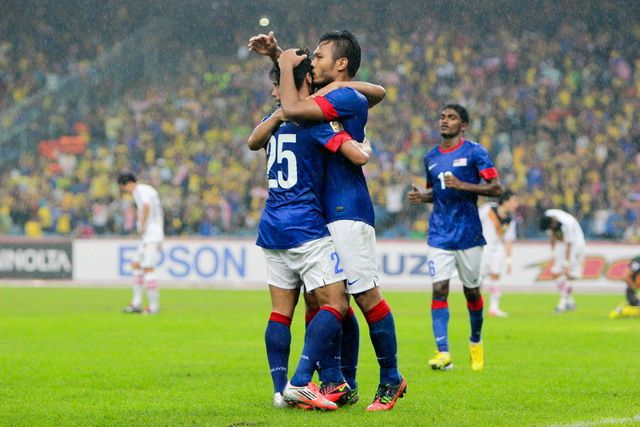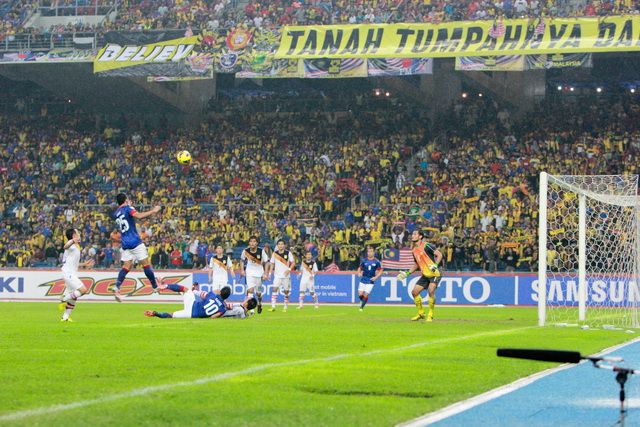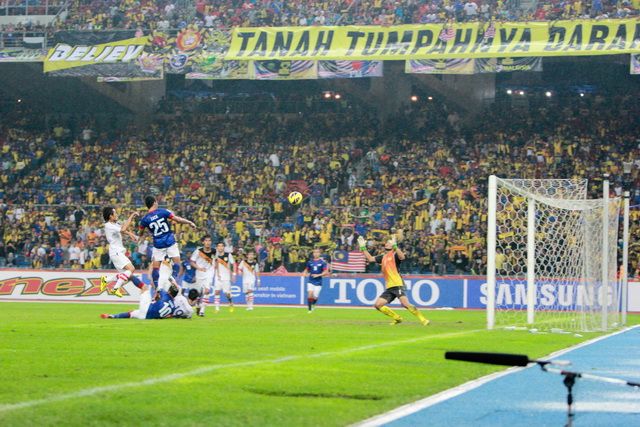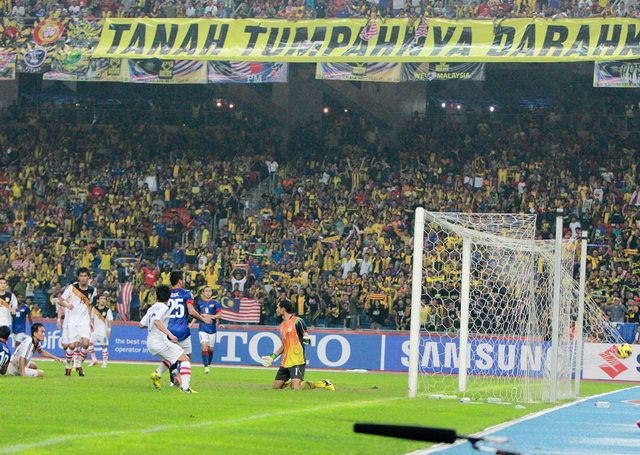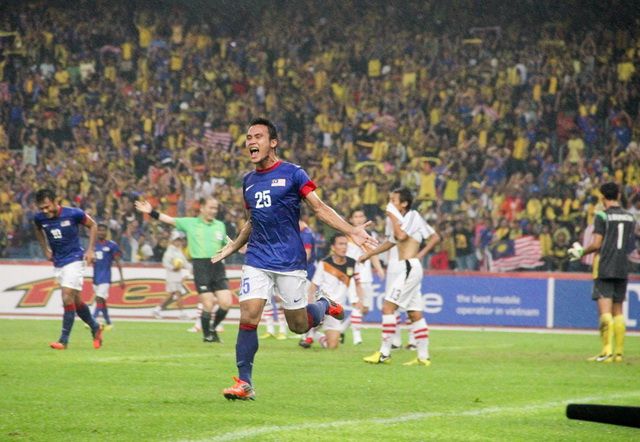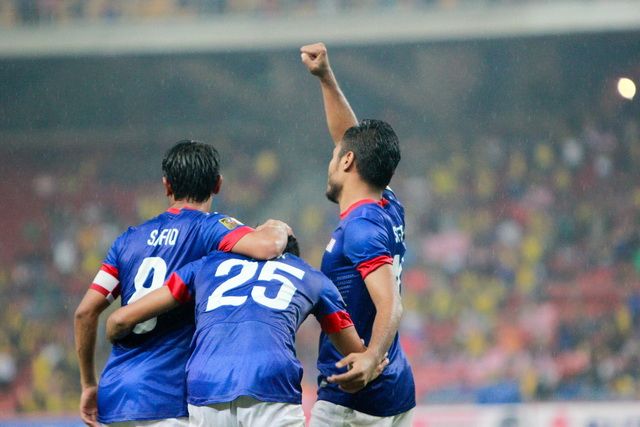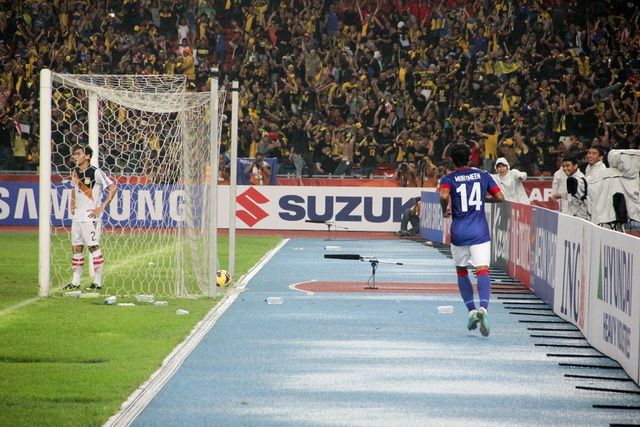 That 12 epic minutes started from Safee Sali's goal on the 67th minute, and then came Wan Zack Haikal's header on the 69th minute. I thought 3-1 would be the ending scoreline oh boy I was wrong. Malaysia crushed Laos even harder with a 4th goal by Khyril Muhymeen Zambri. I was then a happy little boy by the field holding my camera.
It was an exciting match I must say, just that it was such a shame that so little Malaysians came to support their own team. Perhaps it was because of the lost to Singapore a few days back, or maybe its due to the fact that the match was happening on a weekday. Whatever it is, I'm glad that I was there witnessing it.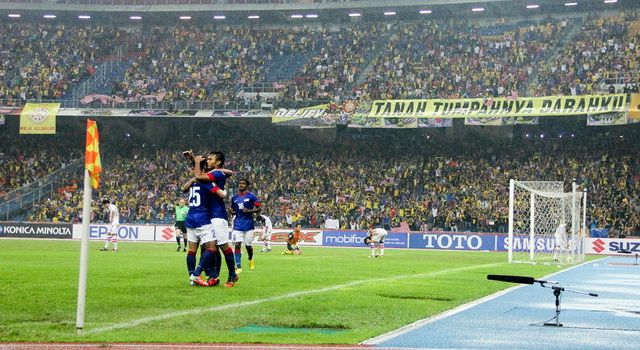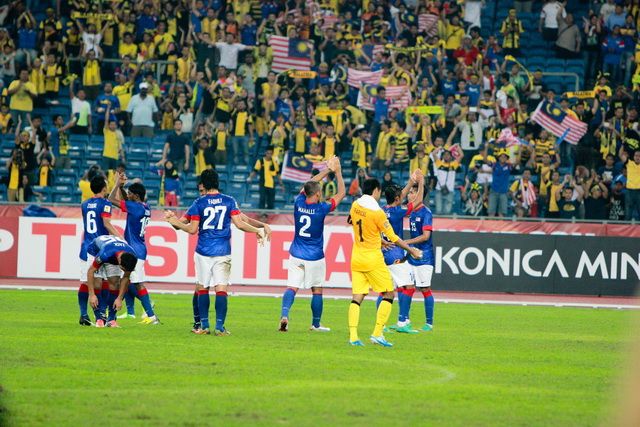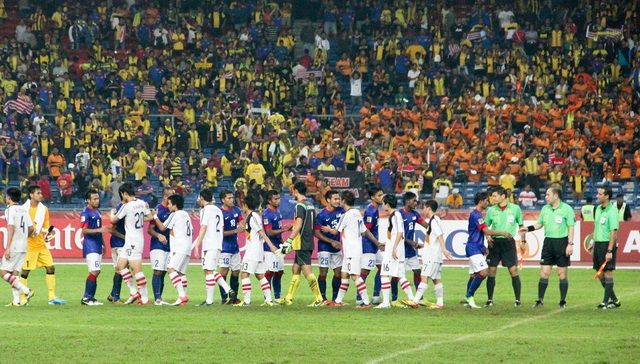 I believe that Harimau Malaya can deliver much more than what they've done in the match against Laos. Here am I hoping for a BIG WIN for the Malaysian side against Indonesia tonight. ROAR!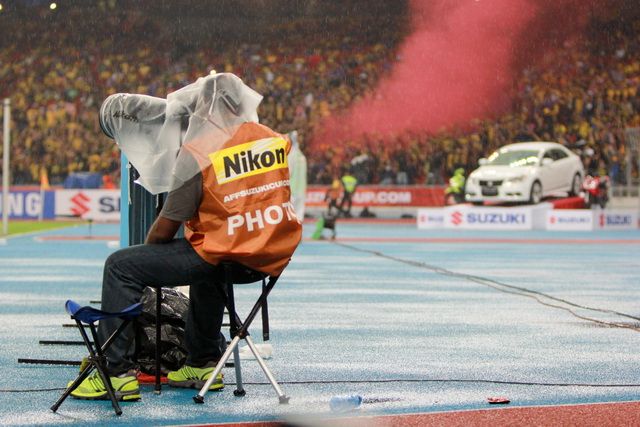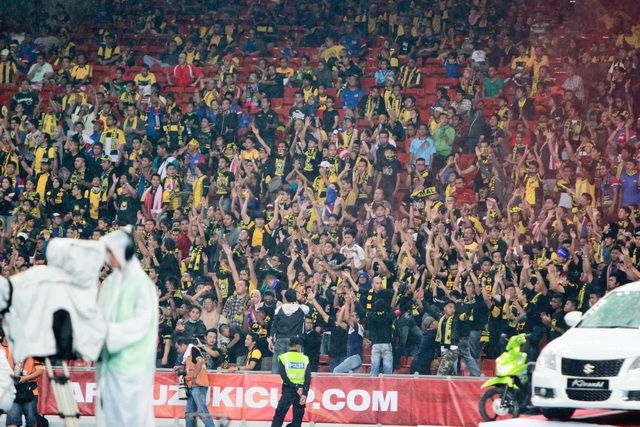 By the way, the ULTRAS might be quite extreme at times but I totally salute their never ending chants and support in the stadium. They are the ones who brought the spirit and atmosphere in the stadium one level above. Salute!
Check out more pictures taken from the match :