Do you watch the Anime Series – Bleach or Fullmetal Alchemist Brotherhood? If yes, you'll definitely know SCANDAL! Well have you heard about it? SCANDAL is gonna' be in Malaysia for their special concert that will be happening on the 1st of December at KL LIVE, Life Centre!!
SCANDAL is a Japanese pop rock band which consists of four female band members : 小野 春菜 Haruna Ono (rhythm guitar, vocals and leader), 小川 ともみ Tomomi Ogawa (bass, vocals), 笹崎 まみ Mami Sasazaki (lead guitar, backing vocals) and 鈴木 理奈 Rina Suzuki (drums) and they have been active since 2006!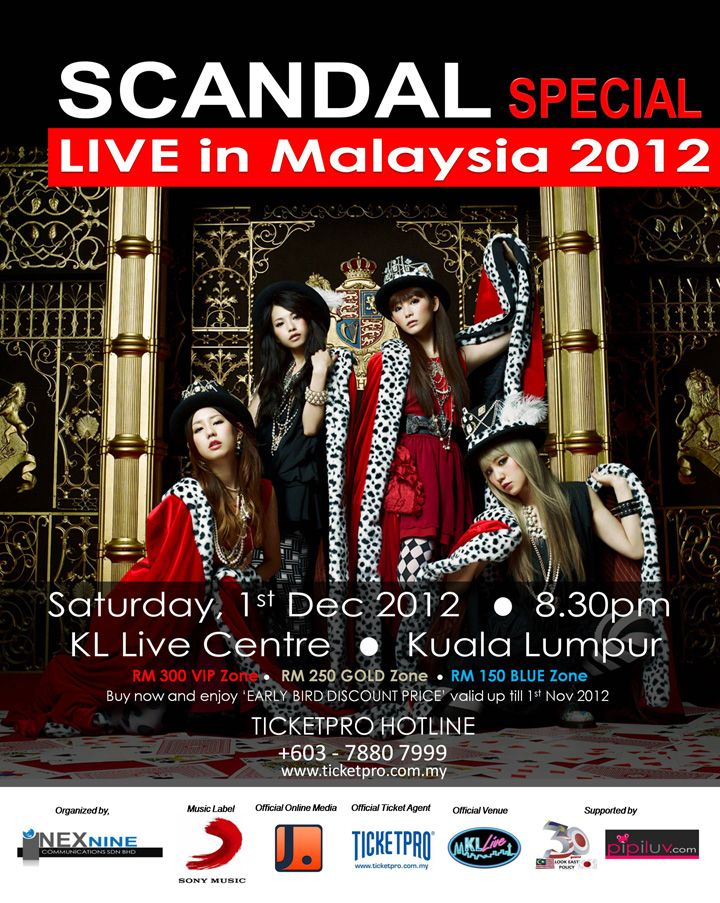 SCANDAL Special Live in Malaysia 2012 Concert
Date: Dec 1, 2012 (Saturday)
Time: 8.30PM
Venue: KL Live, Life Centre, Jalan Sultan Ismail
Scandal's music has been featured in a range of popular media. Besides their aforementioned "Shōjo S" and "Shunkan Sentimental" singles, which were featured in the anime series "Bleach" and "Fullmetal Alchemist Brotherhood" respectively, their first single, "Space Ranger", was the opening to Kyoto Sports Weekly, and their second single, "Koi Moyō" was the main theme of the movie Corazon de Melon. Their song, "Start", is the theme of Star Ocean: Second Evolution and is available on the game's soundtrack. Their single "Harukaze" is the 15th opening theme of Bleach. Scandal would be the second artiste to be in charge of more than one opening theme in Bleach (after Aqua Timez).
Source:Wikipedia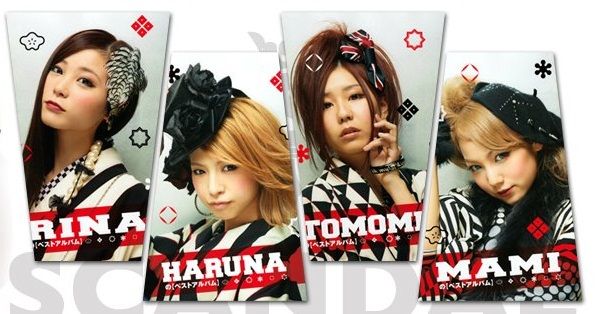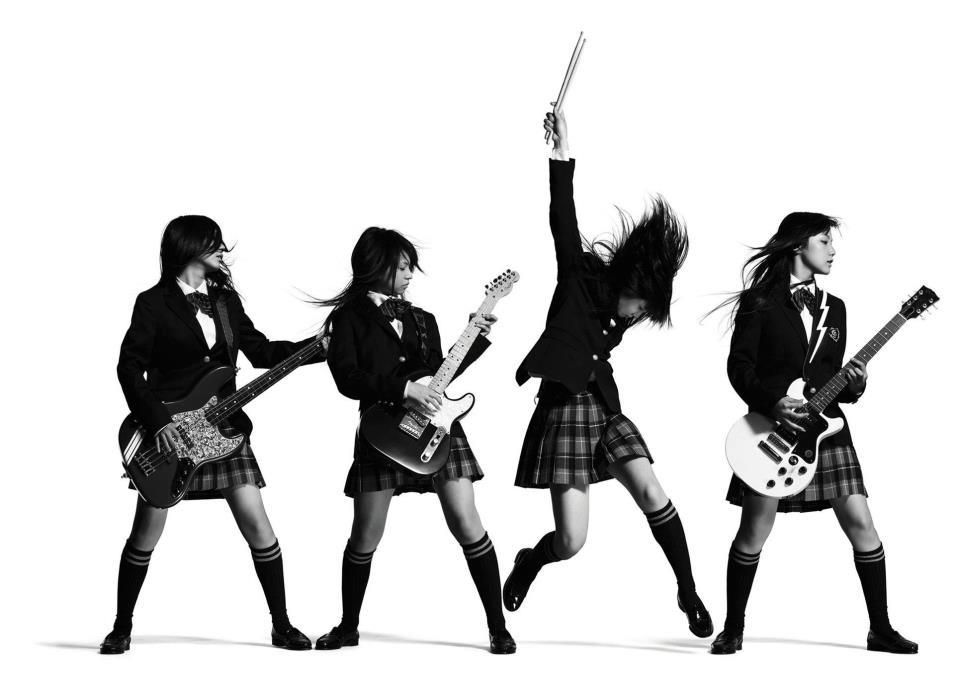 INEXNINE COMMUNICATIONS SDN BHD will be organizing an upcoming J-Pop Concert on the 1st of December 2012 at the KL Live – Concert Hall.

The Concert is in line with the 30th Anniversary of Look East Policy between Japan & Malaysia which is part of a yearlong celebration being held and the concert showcases Japan's current Top Female All Girl Band – "SCANDAL" in their SCANDAL SPECIAL LIVE IN MALAYSIA 2012 CONCERT.

The concert which starts off at 8.00pm will also feature one local opening act under the same music label.

This is first time, the artiste known as SCANDAL will be performing in Malaysia and it will be a great opportunity for all their Malaysian Fans to catch them performing LIVE here. The Concert will be part of their promotions tour for the Album "Queens are trumps – Kirifuda wa Queen" which will be launched by SONY Music Malaysia on the 1st week of November 2012.
Source: ticketpro.com.my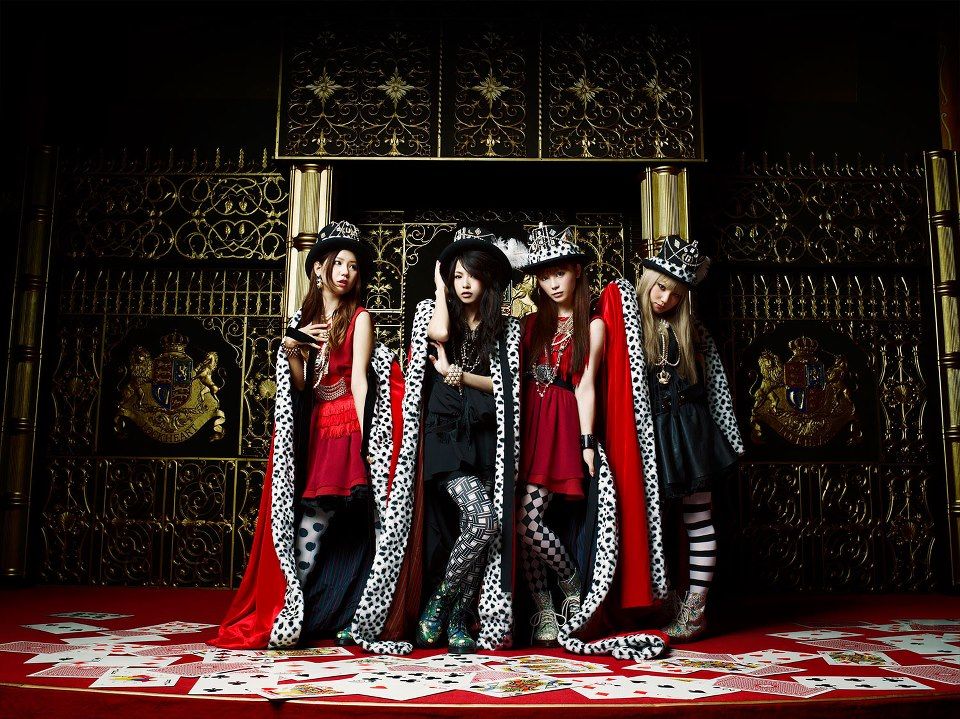 Ticket Pricing Details (All FREE STANDING):
VIP ZONE (Front Lower Tier): RM300*
GOLD ZONE (Upper Tier): RM250*
BLUE ZONE (Back Lower Tier): RM150*
*Early Bird Discount of RM50 (Valid till 1st Nov. 2012)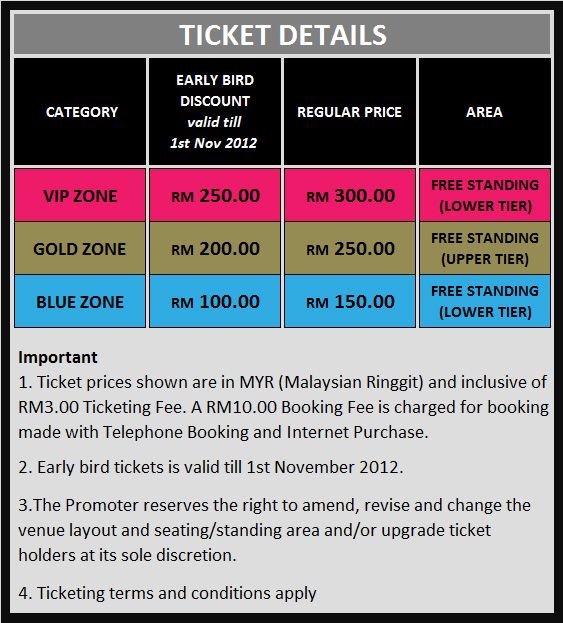 Below is the stage plan for the concert.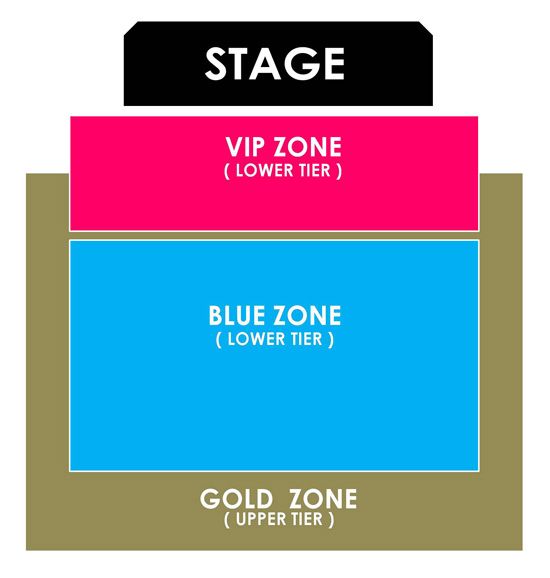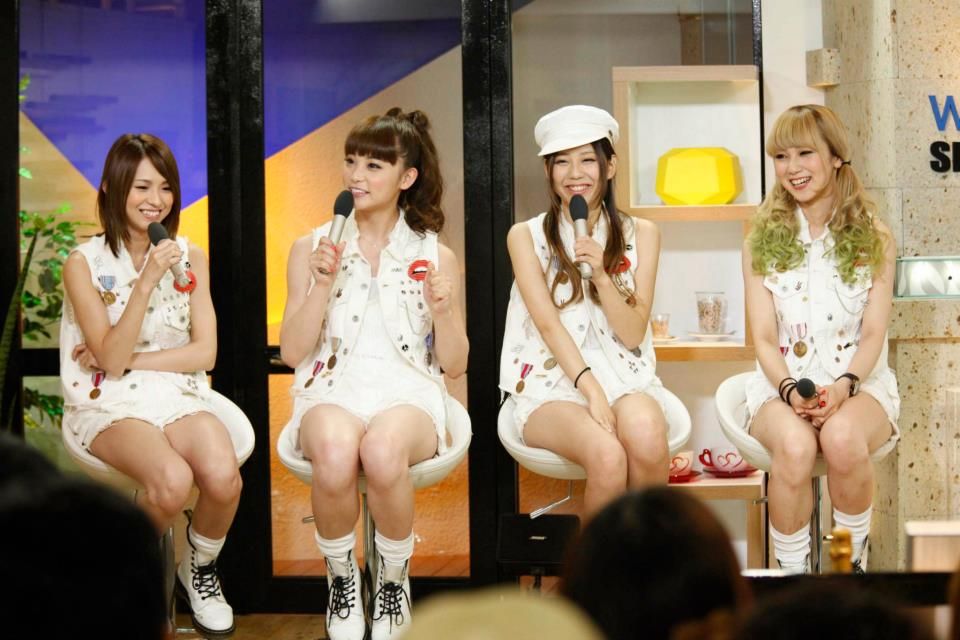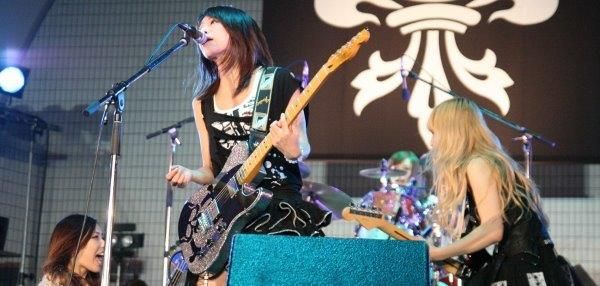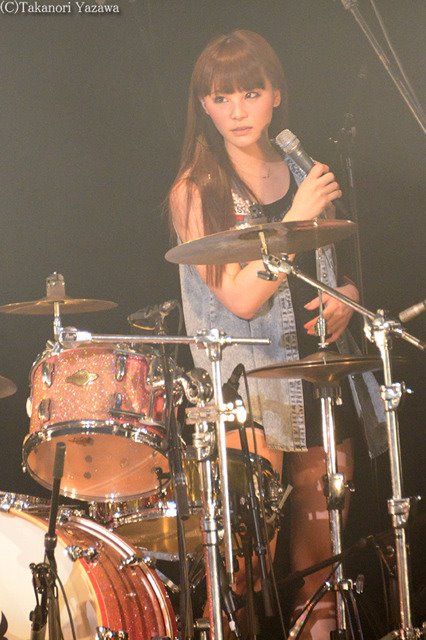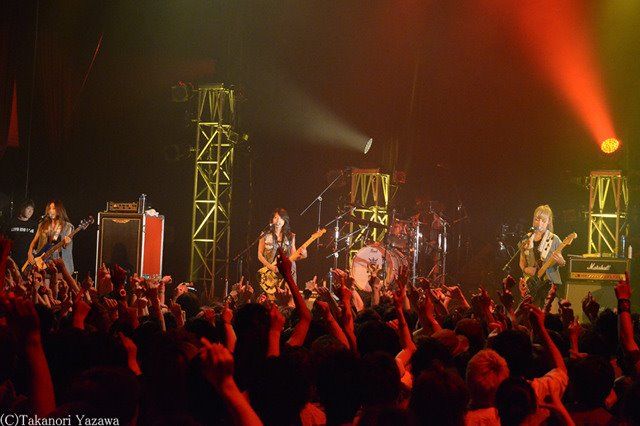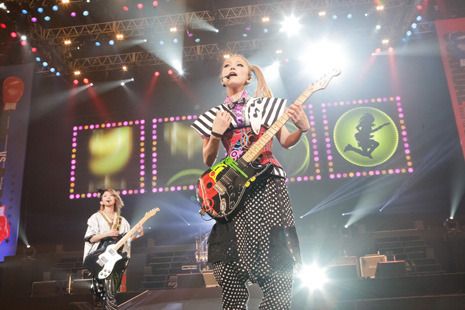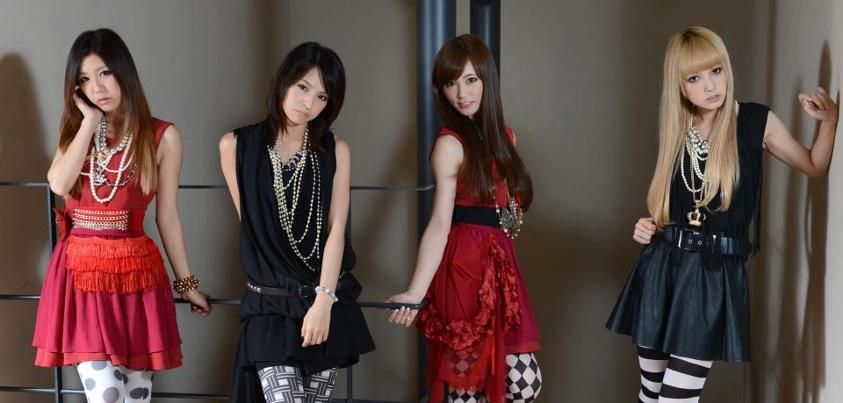 Before the Kpop craze emerged, Jpop was the bomb and I've personally attended a concert by a Japanese Pop Music artiste – May'n (in 2010) which I must say that it's a whole different experience compared to Kpop concerts. If you're not a fan of SCANDAL but you're a huge fan of Jpop, I highly recommend this concert because it's quite rare that a Jpop artiste would come to Malaysia to perform.