3 months ago a Hong Kong group emerged from being an underground rock band (Pinkberry) to a female girl group hitting the mainstream pop music scene in Hong Kong 香港. The band consists of 4 different females – Mel (Lead Vocalist & Guitarist), Cathy (Bass), Nova (Guitarist) & Kiki (Drummer). I actually like the idea of a band and I would love it more with the fact that all band members are female. So when I first read about Choco randomly on the internet just yesterday night, I was instantly interested.
After listening to a few tracks which were uploaded on CHOCO's YouTube channel, I must say that I kinda like their music and they are definitely not that kinda girl group which just use their appearance to market themselves, these girls do have talents with their own musical instruments. Check out the videos below :

CHOCO – EVERYBODY LISTEN TO ME! M/V
女子唱作樂隊Choco由4位熱愛音樂的「Band女」組成,成分包括:25% Mel + 25% Cathy + 25% Nova + 25% Kiki = 100% CHOCO!

前身為地下樂隊Pinkberry,眼見「Band壇」鮮有全女班樂團,未有公司支持前已一直自己「撐」自己,自行組隊望能在男­性主導下的Band界起一場革命!

Choco的音樂以女生的角度,將正面、充滿希望的音樂帶給大家,這也正是Choco名稱的由來。

Choco的音樂望能如朱古力般,釋放安多芬為大家帶來快樂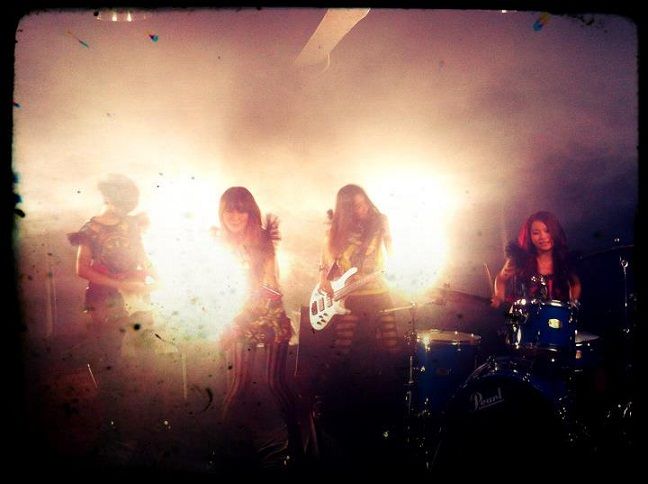 Female bands are really rare and I really hope this band from Hong Kong – CHOCO featuring tracks in Cantonese language can make it BIG in coming years. Their music are quite distinctive if you compare them to the other Hong Kong singers, unique. Hope that somehow they can come to Malaysia to have a music showcase or something in near future. Would love to watch/listen them performing live!!
*CHOCO also did a cover song on Beyond's Amani.
Related links :
Choco Facebook Page
Nova on Sina Weibo 新浪微博
Mel on Sina Weibo 新浪微博
Cathy on Sina Weibo 新浪微博
Kiki on Sina Weibo 新浪微博