StarPlanet星艺娱乐 just revealed that Taiwan's top band – Mayday 五月天 will be performing in Malaysia next year on the month of March 2013 where this will be part of 五月天 Mayday's "NOAH'S ARK 诺亚方舟" World Tour 2013.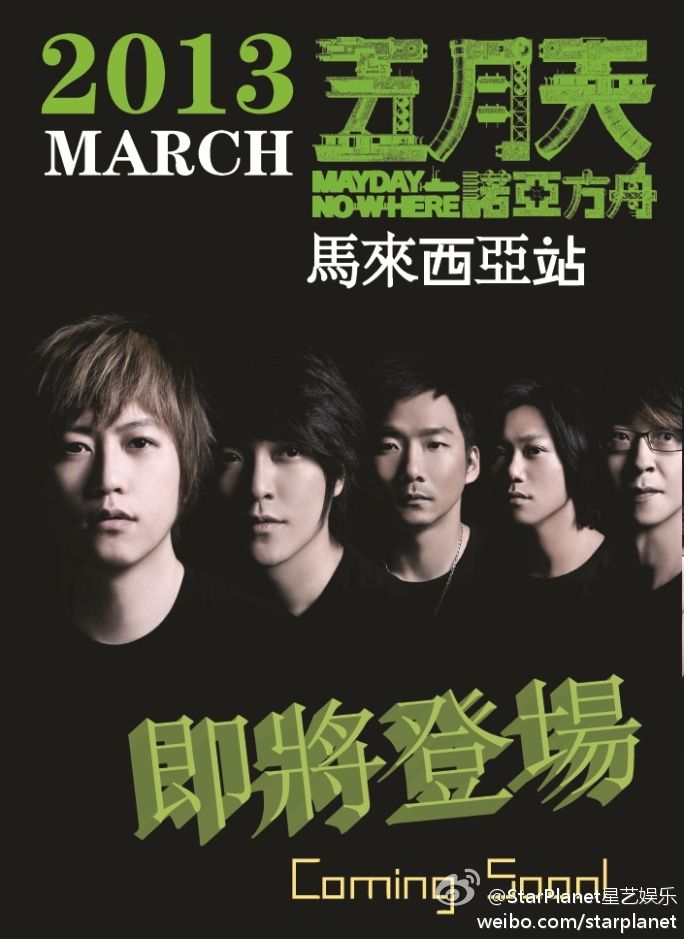 The biggest rock band that hits the Taiwan pop music culture, MAYDAY will stage a spectacular live concert in Malaysia in March 2013. MAYDAY is rocking and filling out arenas across the globe and their "Noah's Ark" world tour is acclaimed the "fastest ticket selling" concert in the history of Chinese music. Their Beijing concert had 100,000 tickets grabbed up in a mere 3 hours which caught wide global attention. The group swept a string of awards at the recent 23rd Golden Melody Awards, including the Best Band, Best Composer, Best Album Composer, Best Arrangement, Best Song and Best Album.
Source : StarPlanet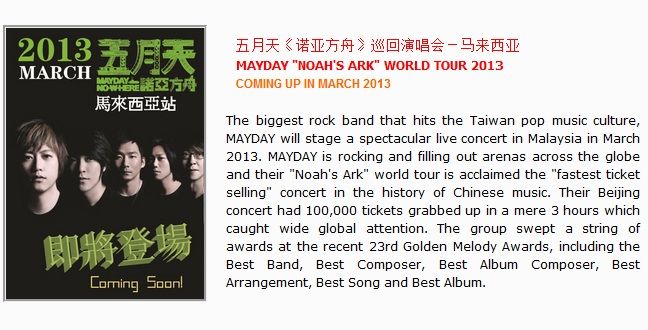 Will update more information here if StarPlanet星艺娱乐 releases more details on the concert.