Want to be the first in Malaysia to own an iPhone 5 and play around with it showing off to your friends? Already plotting on how to bring the device in from Singapore or perhaps other countries ahead of the official iPhone5 launch in Malaysia that would probably be at a later date?
FORGET ABOUT IT.
Even if you get your hands on the device as early as the citizens of the cities mentioned in the announcement made last night, there's a high possibility that you won't be able to enjoy using it here in Malaysia. At least you can't call or sms with the iPhone5.
The reason being is because the newly announced iPhone5 requires a Nano-SIM card instead of a Micro-SIM card.
As you know, you can cut your normal sim card and convert it into Micro-SIM and that was what happened when iPhone 4/iPhone 4S were launched back then where hardcore Malaysians happily get the devices from overseas and use it way earlier than other iPhone users in Malaysia
For your information, you can't convert a Micro-SIM card to a Nano-SIM card. IT HAS TO BE PROVIDED FROM YOUR LOCAL TELCO COMPANY – Maxis, DiGi, Celcom, UMobile, TuneTalk & etc.
Unless local telco companies are already stocking up these new Nano-SIM cards to be prepared for the demand in iPhone5, I don't think Malaysians can FULLY enjoy using iPhone5 operating with a local telco. till a later date. December 2012 maybe?
The new nano-SIM takes the same idea of shrinking the card, removing just a few millimetres of extraneous plastice. This new nano-SIM card measures just 12.3 x 8.8mm, and its thickness has also been reduced fractionally, from 0.76mm of the 1FF, 2FF and 3FF cards, to 0.67mm.

But the difference in thickness, even just 0.09mm, may cause problems when a cut-down micro-SIM is inserted into an aperture designed for a nano-SIM.

The small difference between micro-SIM and nano-SIM equates to 180mm2 versus 108.24mm2 in area. It remains to be seen just how important that recovered real estate will prove to be for the component-packed innards of the modern smartphone.
Source : pcadvisor.co.uk
Let's hope I'm wrong and the local telcos are Nano-SIM card-ready. Well if that's the case, let's hope that the BIG3 local telco companies in Malaysia have stocked up enough Nano-SIM card & we don't need to upgrade/renew our mobile plan in order to obtain the Nano-SIM card. Possible? LOL.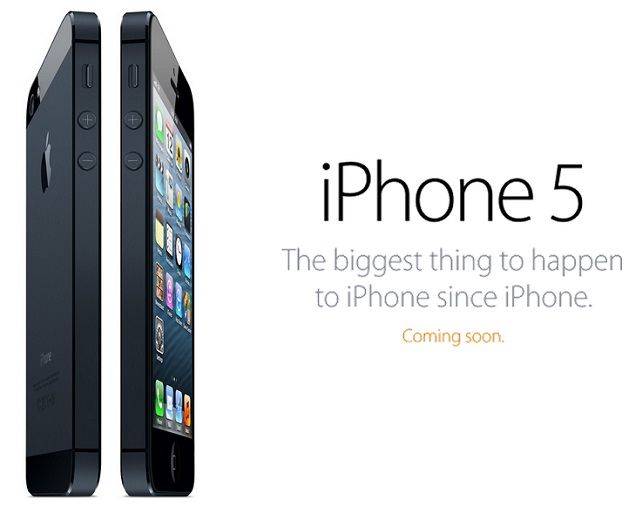 Oh by the way, if you ask me is the new iPhone5 impressive I would say no but if you ask me again on whether will I get it, most probably yes as I'm really comfortable using an iPhone. Aha!
Related Links :
Specifications of Apple iPhone5
Compare iPhone models – iPhone5/iPhone4S/iPhone4
Mashable – iPhone 5 Compared With Competitors [CHART]