The world of internet has become much more interesting with the emergence of Memes rising up to bring the level of entertainment to a whole new level and some of them have viral-ed till now. Am pretty sure all of us would have come across memes in recent years where we will share it amongst our friends having a good laugh over it.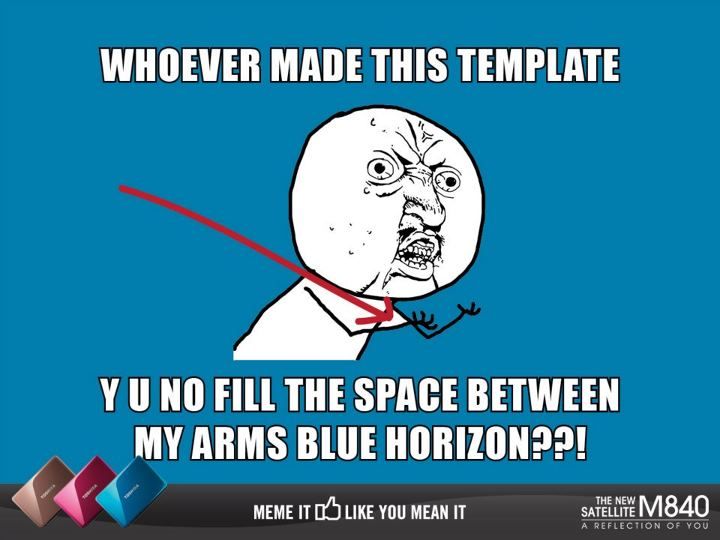 That being said, Toshiba totally agrees with the trend of Memes going viral and they've create a number of unique memes with a slight note of personalization featuring the exciting waves of Satellite M840 series.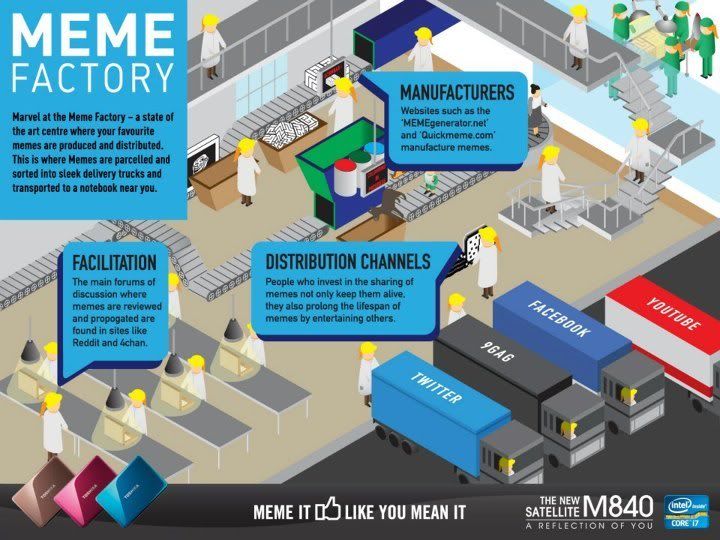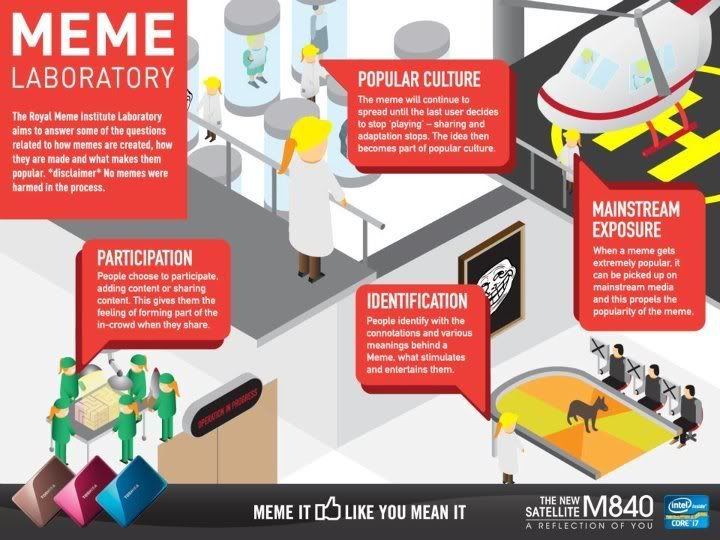 Do take a look of the whole album of memes created by Toshiba. I must say that it's cool for a brand to actually acknowledge our generation and supporting it in action through memes.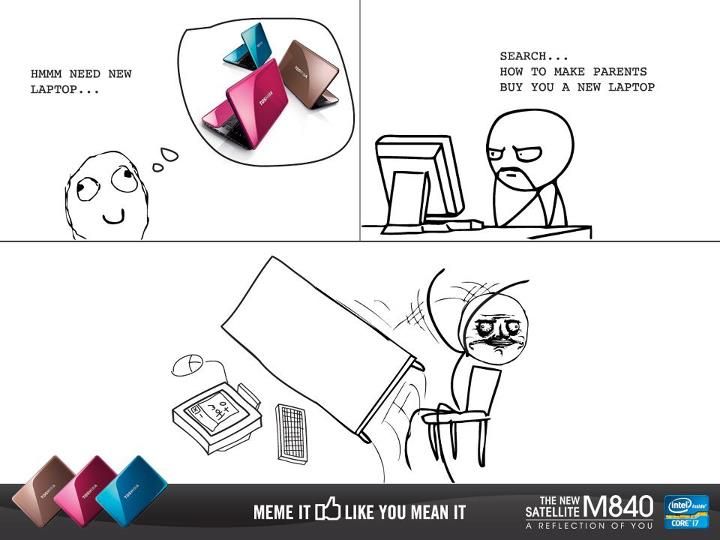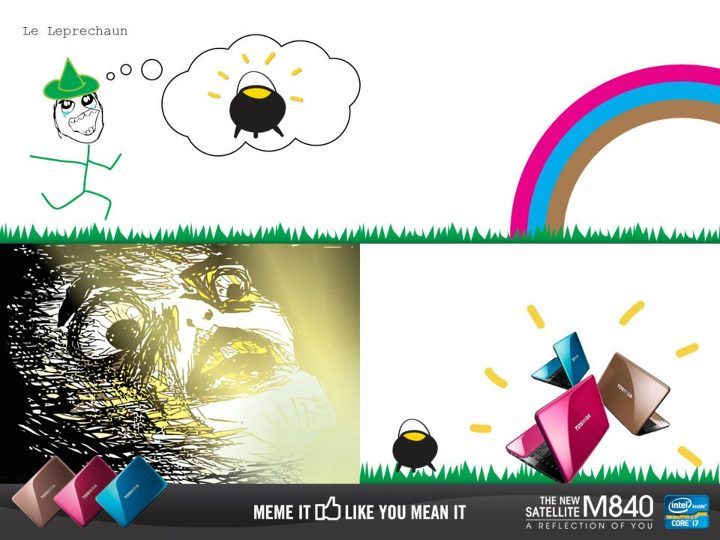 Coolness level – LV99! Do feel free to share the memes as a "Reflection of you"!!
Join the "Meme It Like You Mean It Voting Contest" and vote for your favorite meme. Do note that you are allowed to vote only ONCE. Ten people will be chosen from the pool of voters of the winning meme (meme with highest number of votes at the end of contest) and mystery gifts will be given out!
Dateline for this contest is 30 August 2012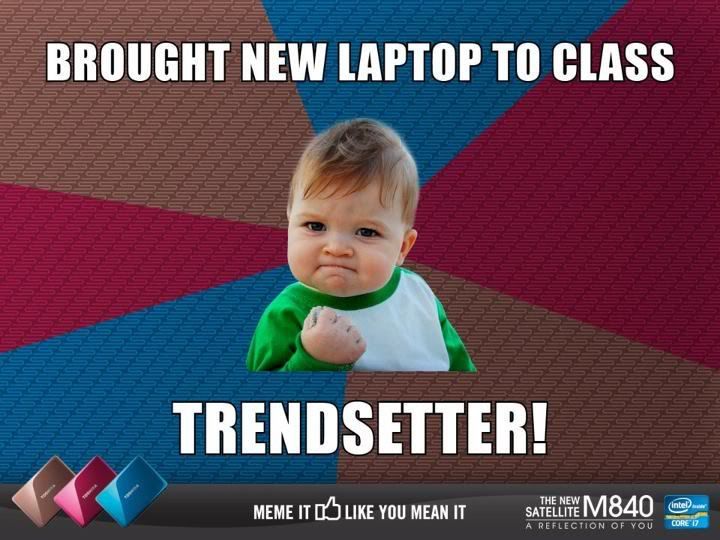 This post was brought to you by Toshiba and Intel. For more information about the Toshiba Satellite M840, join the conversation at facebook.com/ToshibaNotebookPC
0 Flares
Tweet
Email to a friend
0 Flares
×