Did you know that Lee Chong Wei's "I'm Sorry" tweet on Sunday reached 26k retweets? Later, Usain Bolt broke the Olympic record with a Gold in 100m (9.63 seconds) and his "Thank you" tweet gets er only 7.2k retweets.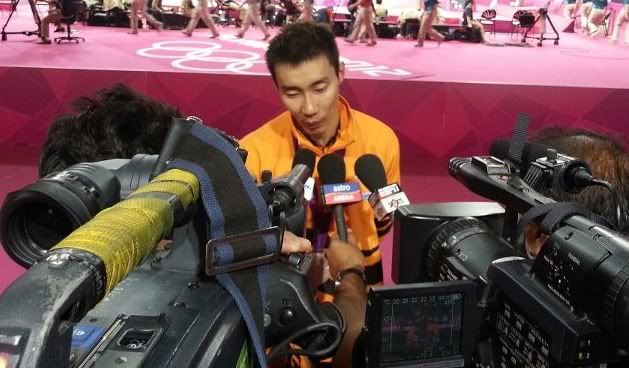 I know you can't compare both athletes – Lee Chong Wei and Usain Bolt but hey Usain Bolt have 805k Twitter fans on Sunday and Lee Chong Wei only have 16k Twitter fans. That speaks a lot and further proves that Malaysians are a bunch of social media addicts!! Of course, there's a difference between a man who holds the weight of 28 Million countrymen (Lee Chong Wei) vs another man who won an Olympic Gold for his country before (Usain Bolt).

Usain Bolt have more than 1 Million Twitter followers and Lee Chong Wei have 142k Twitter Followers
On another note, a Malaysian female singer Fish Leong 梁静茹 received quite a huge amount of negative comments on Sunday due to her supportive updates on Weibo towards Lee Chong Wei. Chinese netizens bashed her calling her a traitor and questioning her citizenship claiming that she had betrayed her country China by supporting Lee Chong Wei.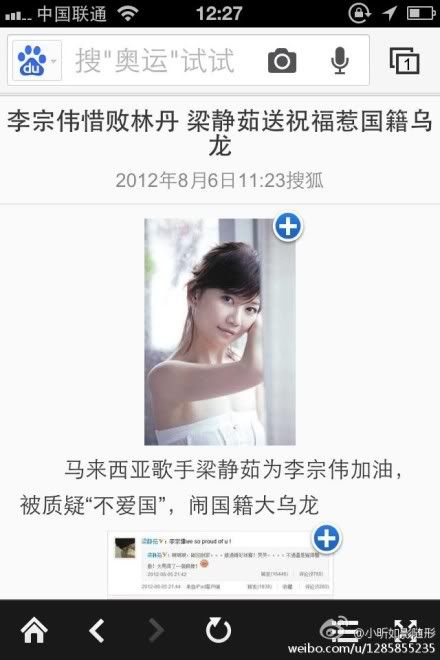 39k shares and 26k comments on Fish Leong's Weibo status update and people are still quarreling there. Please feel free to join in & comment!
Someone event commented this – "梁静茹你还是不是宁夏人了" I almost choked myself when I saw that comment. What a joke LOL.
1 Flares
Tweet
Email to a friend
1 Flares
×