On the 10th of August 2012, the kind peeps from Adidas invited me to an exclusive event at the adidas Originals Concept Store in KLCC.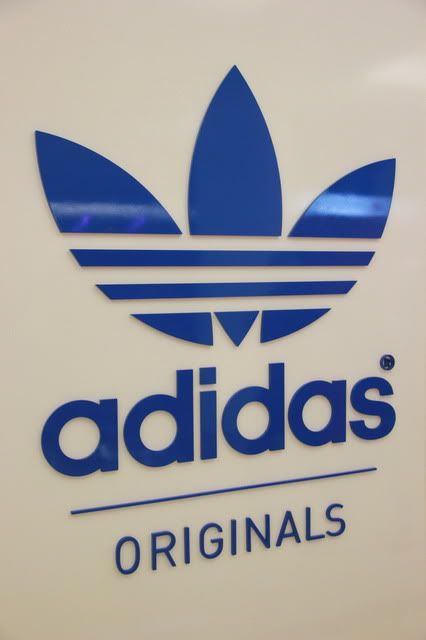 The event is part of The Breathe and Stop tour. 3 of the world's most legendary Hip Hop DJs – DJ Ali Shaheed Muhammad [A Tribe Called Quest/Lucy Pearl], DJ Maseo [De La Soul], and DJ Shortkut [Beat Junkies/I.S.P/Triple Threat] came along to Malaysia for the tour.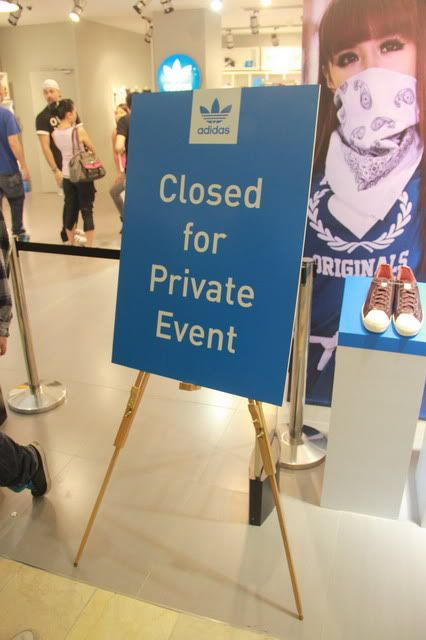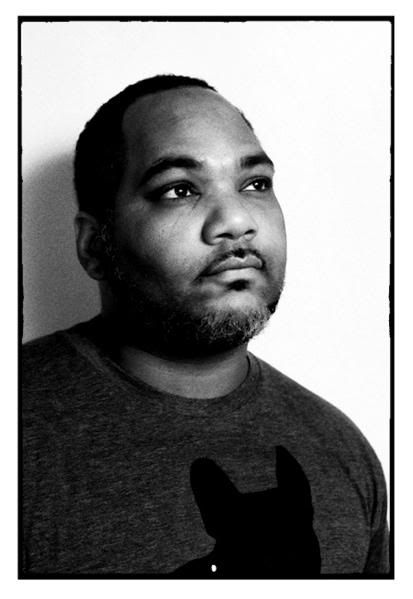 DJ Maseo [De La Soul]
Vincent Mason (born 24 March 1970) born Vincent Lamont Mason Jr, is known all over the world for his role as DJ Maseo of the legendary Hip Hop group, De La Soul and his electrifying skills as a DJ. Maseo's natural ability and immense talents on the turntable enabled him to travel the world and become a Hip Hop phenomenon.
Maseo has had a handful of aliases in his career including P.A. Pastemaster Mase and Plug Three. As a member of De La Soul one of the most classic hip-hop groups there has ever been, Maseo played the role of rapper, producer, and DJ. He joined forces with Posdnuos and Dave to form De La Soul in the mid 80s. Through his connections, the group met Prince Paul who took the newcomers under his wing and produced their first single "Plug Tunin" and helped create the album 3 Feet High and Rising. During the course of their career, they have received Soul Train, MTV, and Grammy award nominations.
DJ Shortkut [Beat Junkies/I.S.P/Triple Threat]
Shortkut began his DJ career in 1987 with Just 2 Hype!, a mobile DJ soundsystem based out of Daly City, California. In 1994, J Rocc, the "Funky President" (Stones Throw Records), invited Shortkut to join his internationally acclaimed collective of DJs and producers, The Beat Junkies. Since Shortkut's addition to the group, he has diversified the Beat Junkie audience. In 1995, Shortkut, DJ Q-Bert and Mixmaster Mike (Beastie Boys), formed the Invisibl Skratch Piklz, a legendary turntable band that led a new era in the DJ/turntablist world. The Invisibl Skratch Piklz went on to become the most influential DJ crew of all time. In 1999, Shortkut, along with world DJ champions Apollo and Vinroc, founded the Triple Threat DJs. These DJs all shared the same philosophy of combining raw turntable skills for the hardcore, while satisfying dancefloor crowds. This musical philosophy exploded with the birth of the Triple Threat DJs, and is now what DJs around the world follow today.
Shortkut claimed numerous titles, notably the 1994 and 1998 US/West Coast DMC Championships. In 2001, Shortkut appeared alongside X-ecutioner's Rob Swift and actress Shannon Sossamon for a GAP clothing commercial that aired worldwide. With the addition of the visual element to his DJ sets, Shortkut continues to innovate and lead in progressing the art of DJing.
DJ Ali Shaheed Muhammad [A Tribe Called Quest/Lucy Pearl]
DJ/Producer Ali Shaheed Muhammad is known around the world as one-third of the legendary hip hop group A Tribe Called Quest.He was just 19 when the group released its first album. The group's socially conscious lyrics – coupled with their unique production: heavy on jazz, funk and '70s rock samples – helped push it to the forefront of rap, and scores of current artists/producers, including Kanye West, Pharrell Williams and Will. I. Am, cite Tribe as an influence.
Tribe, however, is just one representation of Ali's talent. He formed the production company The Ummah in the '90s with Jay Dee and Q-Tip, and he's worked with a wide range of artists. In all, he has credits as writer, producer or co-producer on 23 albums. In 1999 he co-founded the star trio Lucy Pearl, aligning with Dawn Robinson, formerly of En Vogue, and Raphael Saadiq, of Tony! Toni! Toné! Lucy Pearl fused funk, rock, R&B and hip-hop to create an organic, sexy sound that was unprecedented at the time and still unmatched today.
The exclusive event was pretty short and simple with a number of hardcore hip-hop fans present to meet their idols face-to-face. A few of us (bloggers) hang out there for a while before heading back after the event ends.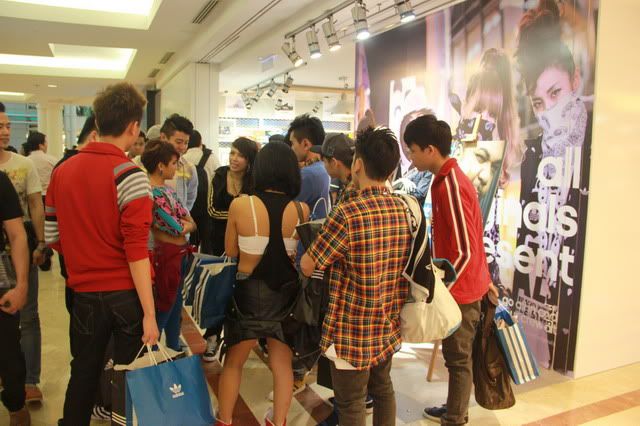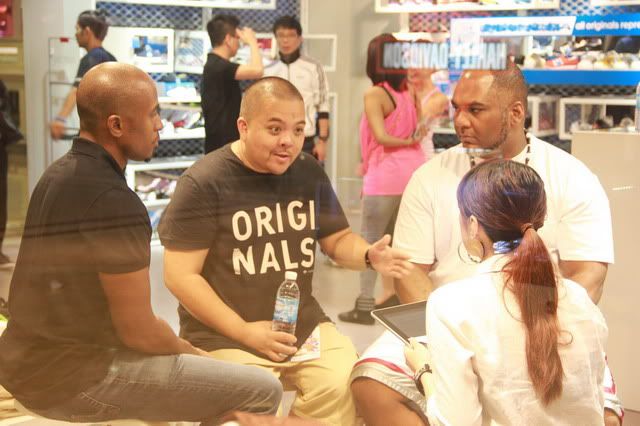 Felt pretty awesome seeing such legendary Hip-Hop figures with my own eyes and I really appreciate the invitation by Adidas!!!!!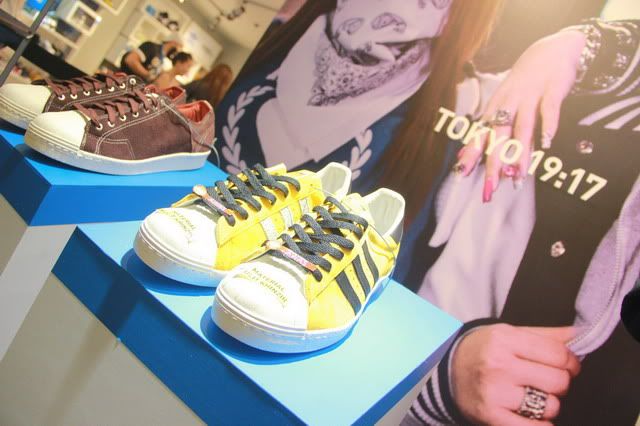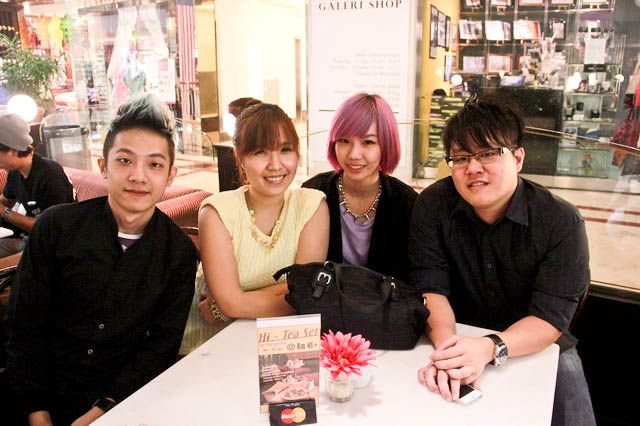 1 Flares
Tweet
Email to a friend
1 Flares
×