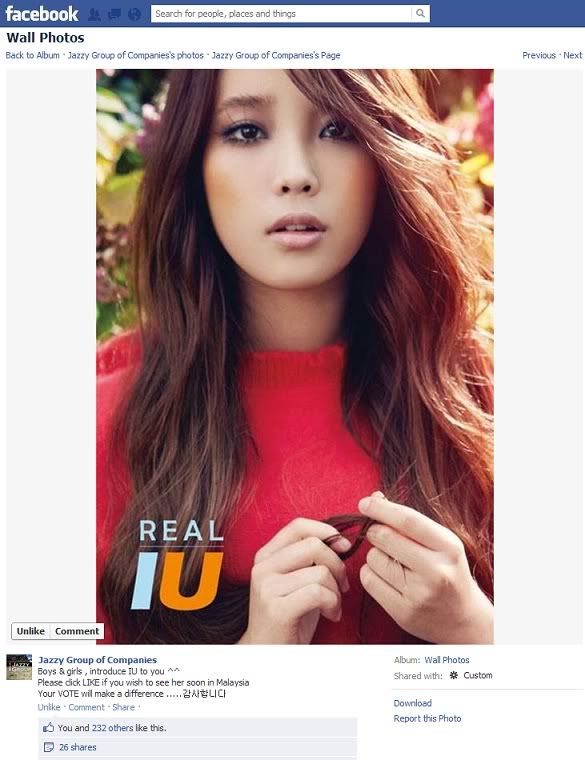 Yesterday night, Jazzy Group of Companies asked their fans on Facebook on the possibilities of South Korean Solo Singer IU to be in Malaysia. This is not the first time an event management/ concert organizer company doing their round of surveys on social media platforms. In the past, there were private groups as well as pages asking fans on which artiste they would like to see in Malaysia.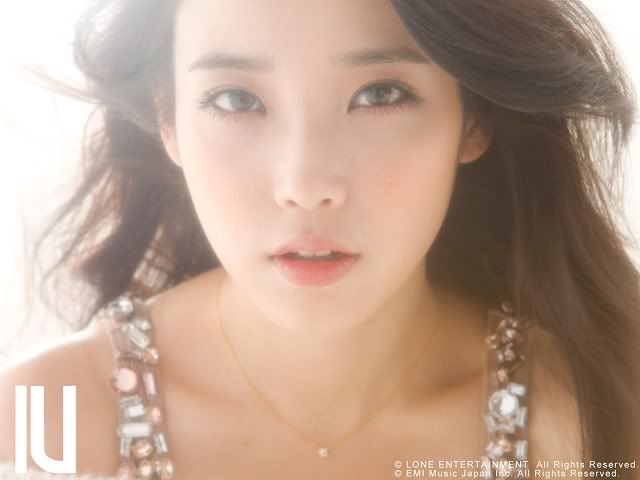 Anyway, IU is one of my favorite Korean Solo Singer who debut in 2008 and is rising up to her full potential at the age of 18 years old. She has been actively involved in South Korean Entertainment industry but what caught my attention was her vocals. Really hope that she could come to Malaysia.
For your information, Jazzy Group of Companies just presented B.A.P Showcase Live in Malaysia last weekend and they'll be bringing in T-ara to Malaysia on the 3rd of October 2012.
At the mean time do check out some of IU's tracks on YouTube.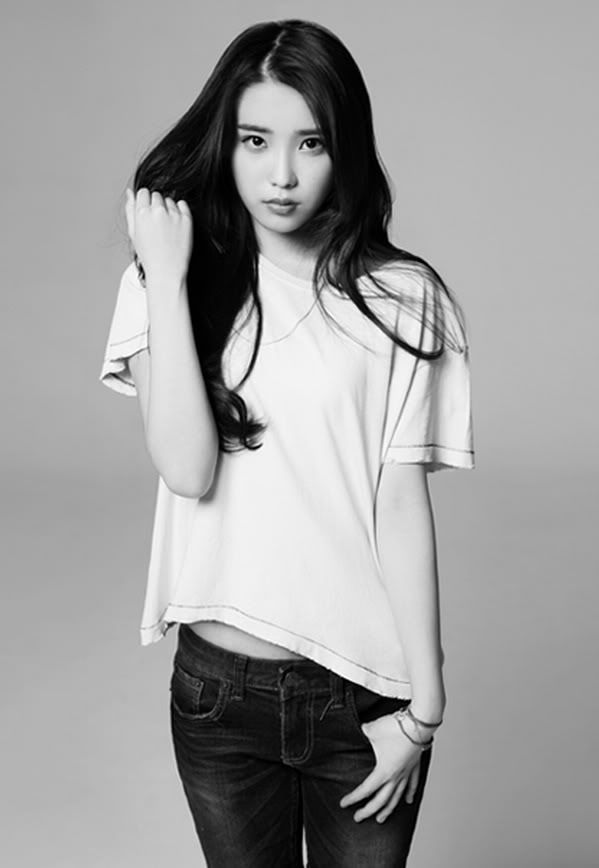 Related Links :
Jazzy Group of Companies – Facebook
Jazzy Group of Companies – Weibo
5 Flares
Tweet
Email to a friend
5 Flares
×