News is out that an upcoming new DragonBall movie will be made and it will be a brand new animated film. The storyline will be based in the timeline after the Majin Buu Era. Movie set to be released in Japan on the 30th of March 2013.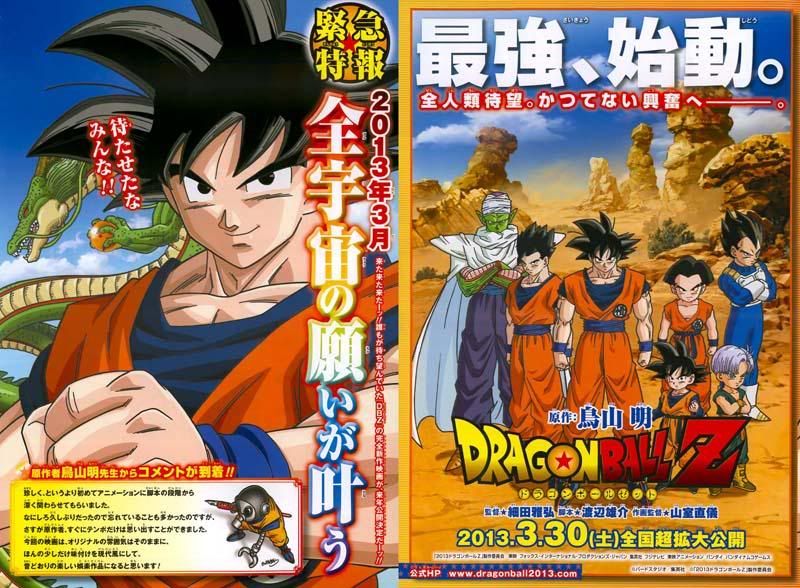 Dragonball Z 最強、始動。("The mightiest get moving."), 全人類待望。かつてない興奮へー。 ("All humanity has been waiting. Toward an unprecedented excitement.")
By the way, did anyone noticed that Toei Animation registered the domain name – dragonball2013.com which at the time being redirects to this page – toei-anim.co.jp/movie/2013_dragonballz/ with nothing on it yet.
*If you're interested in One Piece, the animated film will be out soon! Can't wait for it to surfaced online Hehehe.
6 Flares
Tweet
Email to a friend
6 Flares
×