Okay, alot of you have been wondering on how can you get your tickets to attend the upcoming MTV World Stage 2012 concert LIVE in Malaysia and some might be clueless on where to obtain these passes. Well, here are some information for you.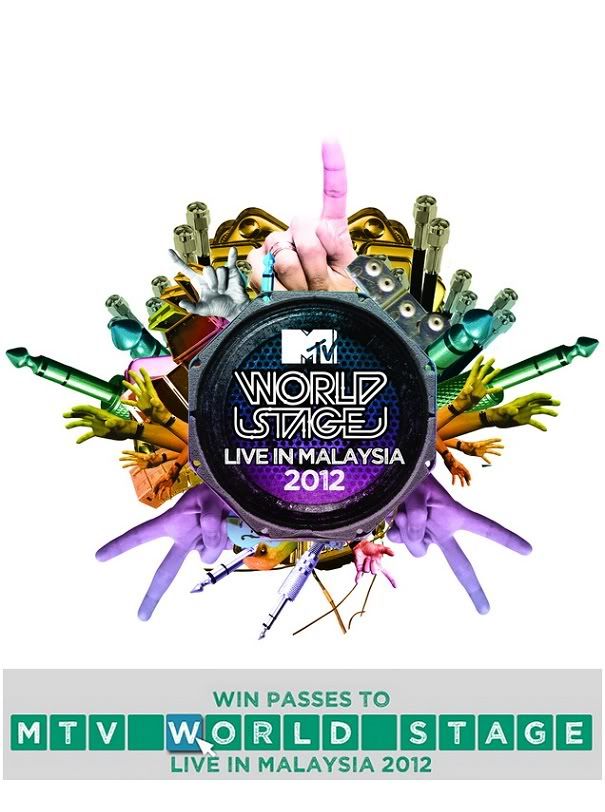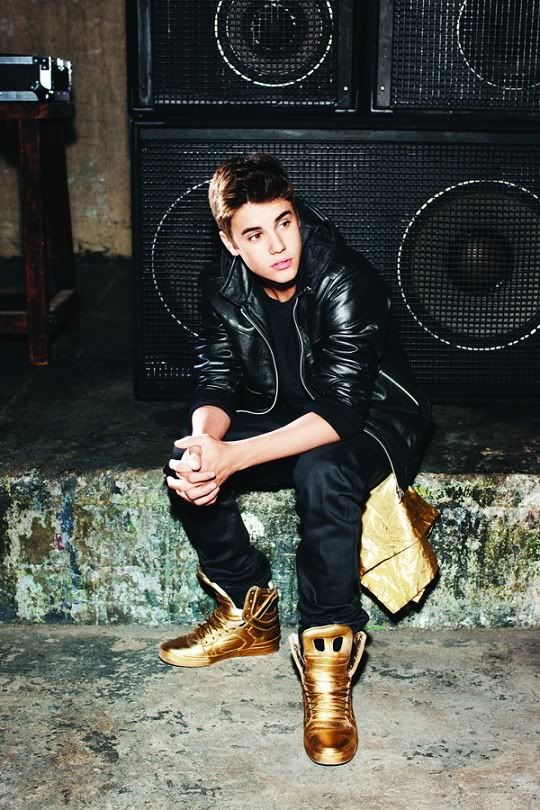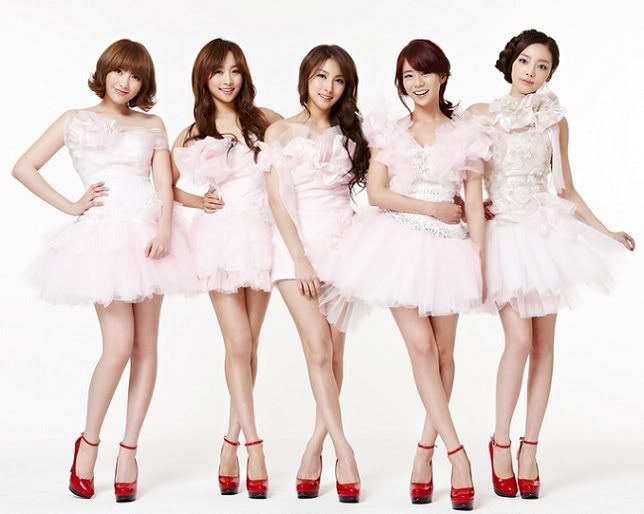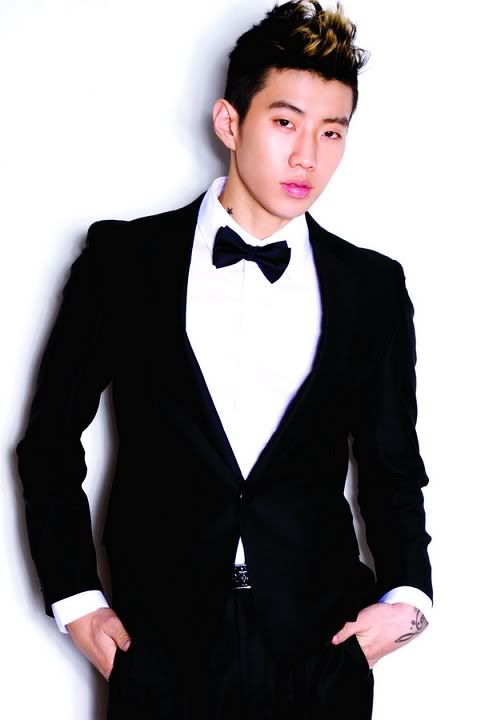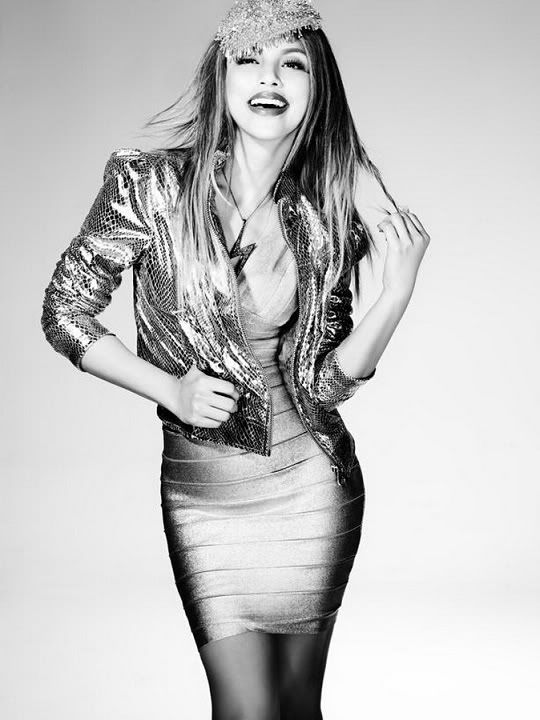 If you're clever enough, you would know that NORMALLY, sponsors of such events will be doing promotional campaigns giving out tickets to their fans/followers/subscribers/customers. Then again, if you're active on social media platforms such as Facebook & Twitter, you'll know that brand pages would most probably give out passes through their Facebook pages.
The above paragraph is a very strong hint and I believe you'll know what I mean.
Apart from that, there will be an upcoming MTV ROAD SHOW happening at Sunway Pyramid Shopping Mall on the 7th & 8th July 2012. MTV VJ Holly and VJ Rich will be giving away exclusive meet-and-greet passes in the road show. There will be promotional on-ground activities on sponsors booth to give out concert passes as well. So, Sunway Pyramid is the place YOU MUST BE AT this weekend if you want to grab your concert tickets and perhaps WIN an exclusive Meet & Greet pass!

WIN CONCERT AND MEET-AND-GREET PASSES AT MTV ROAD SHOW ON 7 & 8 JULY
Venue: Sunway Pyramid Shopping Mall, Pyramid Concourse
Date: 7 & 8 July 2012
Time: 10am – 10pm (Sponsors' booth promotions)
12pm – 6pm (stage games and giveaways)
In summary, here is a compilation of a few ways you can score your FREE tickets to the concert. READ CAREFULLY.
Sunway Resort City is offering MTV World Stage passes upon purchase of the Sunway Lagoon Theme Park Fun Card. For the enthusiastic shoppers, spending a minimum amount of RM100 from now till 8 July in a maximum of two receipts at the Sunway Pyramid Shopping Mall will also enable them to win passes.
Lenovo will be running local contests across Indonesia, Malaysia, Vietnam, Singapore, Thailand and The Philippines where winners will get an all-expense paid package to watch MTV World Stage Live in Malaysia 2012.
Celcom Xpax customers can grab free passes on a first-come, first-served basis by sending "MTV" to 28881 and reloading RM60 from now until 10 July 2012, or stand a chance to win passes by downloading selected Call Me tones. Customers who sign up to the all-new Celcom First Voice plans, Celcom Broadband Youth Plan and Celcom Broadband Pro Plan from now until 12 July will also enjoy free passes. This gives Xpax and Celcom customers more advantages to rock at MTV World Stage.
Twisties is offering different challenges via their Facebook fan page. All visitors have to do is 'like' the Twisties page to take part.
Hong Leong Bank is offering their first 200 newly approved MTV Credit Card sign-ups a pair of MTV World Stage passes. For their existing customers, the top 50 card members with highest number of swipes will get a pair of passes. Minimum spent for the contest is RM50. Further to this, Hong Leong Bank customers will enjoy up to 20% discount on purchases of MTV World Stage artists' albums at Rock Corner.
To score Meet & Greet Passes (1 of the way was mentioned above – WIN in the road show).  For other methods, read here.
Through CELCOM (Justin Bieber)
Download his songs "Boyfriend" and "Die in Your Arms" as your Call Me Tones/Send them to your friends as gifts.
TITLE : Boyfriend (Justin Bieber M&G)
ARTIST : Justin Bieber
CODE : 162572
RBT ID : 0011127675
TITLE : Die In Your Arms (Justin Bieber M&G)
ARTIST : Justin Bieber
CODE : 162573
RBT ID : 0011127676
*To download, type CMTsongcode and send to 22990 or dial *888*# and press CALL.
**To send Call Me Tones as a gift, type CMT Giftsongcodefriend's mobile number and send to 22990.
***For easy downloading, go to The Cube's mobile USSD portal by dialing *888*99# or *888# and select MTV World Stage 2012.
Through MTV WORLD STAGE (Justin Bieber/Kara/Jay Park)
1) Be a "fan" of the official MTV Asia Facebook page (www.facebook.com/mtvasia)
2) Select the artist that you want to meet under the "Apps" tab on the official MTV Asia Facebook page
3) Answer 10 artist related questions (Quiz)
4) Answer the open-ended question "In 250 words or less, tell us why you deserve to win the chance to meet *Justin Bieber/Jay Park/Kara (*delete where applicable) at MTV World Stage Live in Malaysia 2012″ (Question)
Winners will be selected based on a perfect score to the quiz and the most creative and enthusiastic answers to the question (to be determined at MTV's sole discretion).
Each winner will win a pair of Meet 'n' Greet passes to meet the artist of their choice and a pair of event passes to MTV World Stage Live In Malaysia 2012!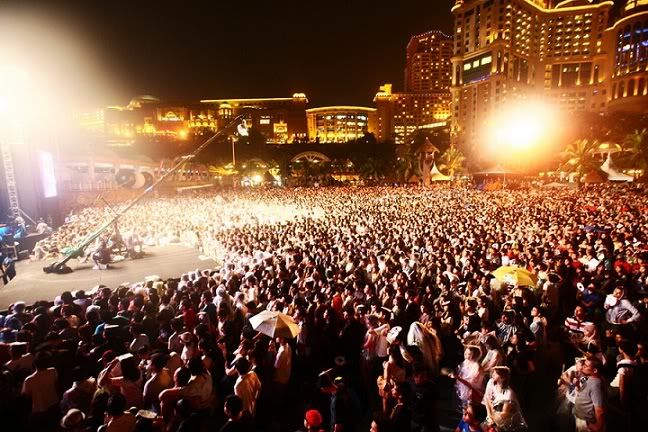 Information Source : MTV World Stage & The Cube
*There are some other blogs/Facebook pages giving out free tickets to the concert as well, you might want to Google or search on Facebook itself. =)
6 Flares
Tweet
Email to a friend
6 Flares
×