MTV World Stage LIVE in Malaysia which happened last Saturday night was FUN! With a strong crowd of more than 16,000 Beliebers/Jaywalkers/Kamilias there at Sunway Surf Beach, Justin Bieber was the first act to kick start the concert where it all started around 6.15pm. It puzzles me on why was Justin Bieber the first act but later on, I found out that he need to rush on an airplane to Australia. Crazy dude who is wanted all over the world, Japan to Korea to Malaysia to Australia – INSANE.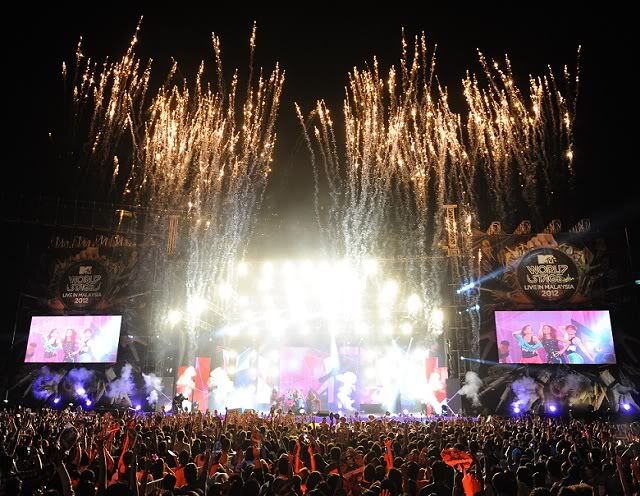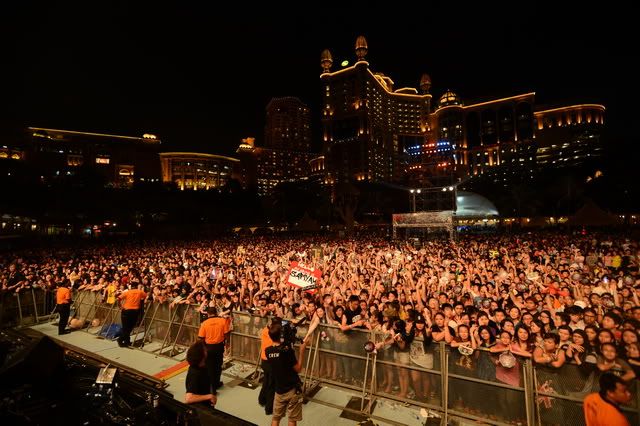 MTV World Stage Live in Malaysia 2012
Venue : Surf Beach @ Sunway Lagoon, Bandar Sunway, Malaysia
Date : 14 July 2012
Time : 6.30PM – 10PM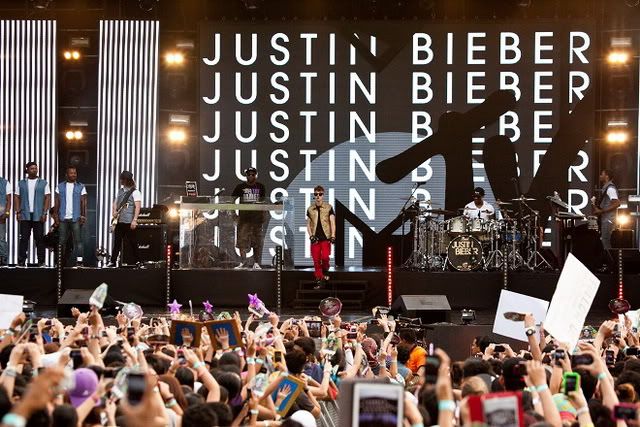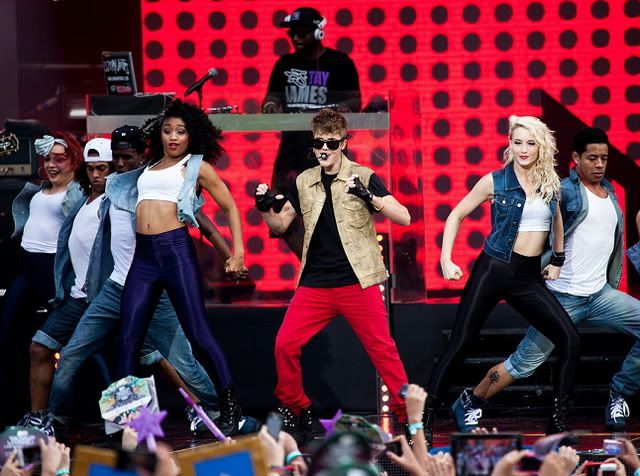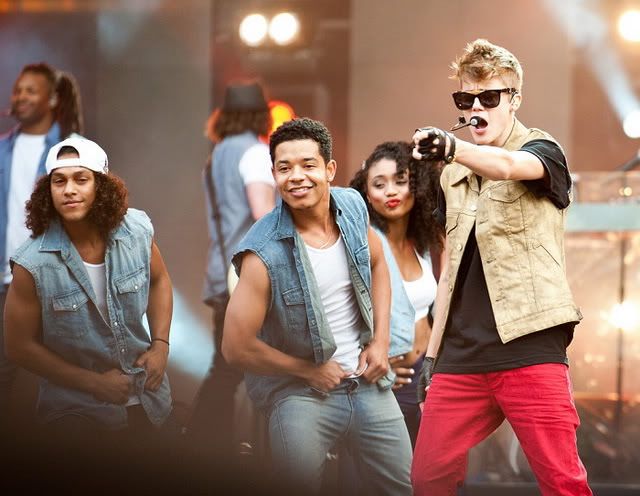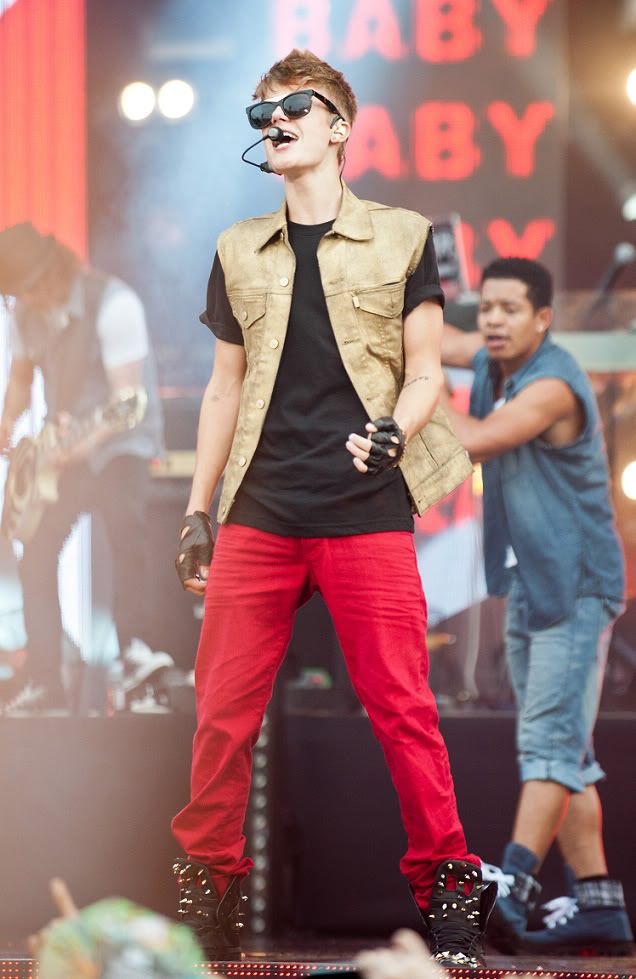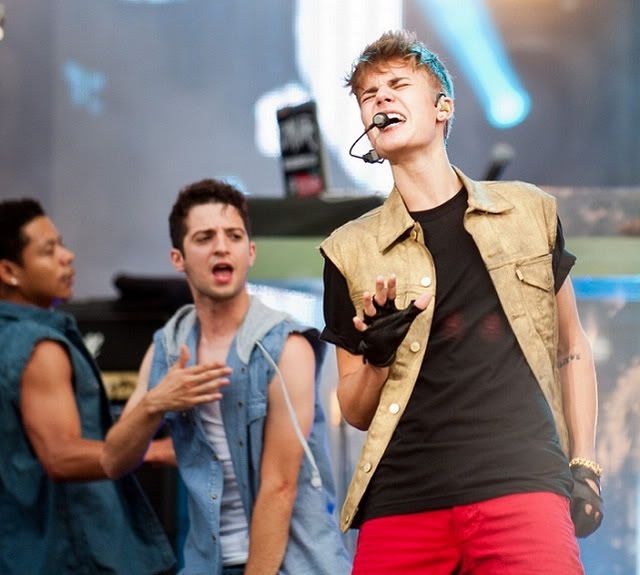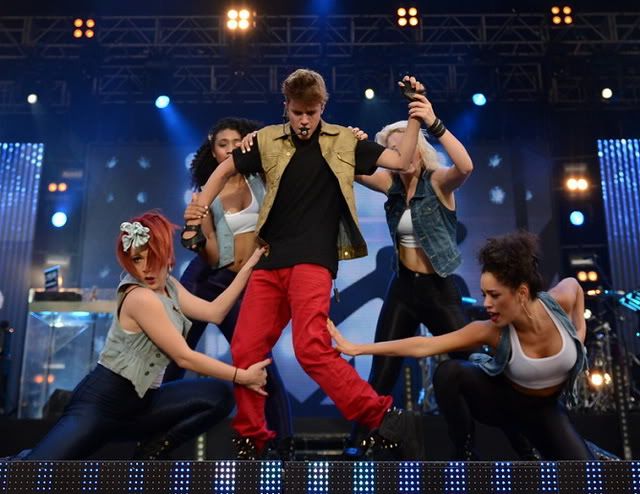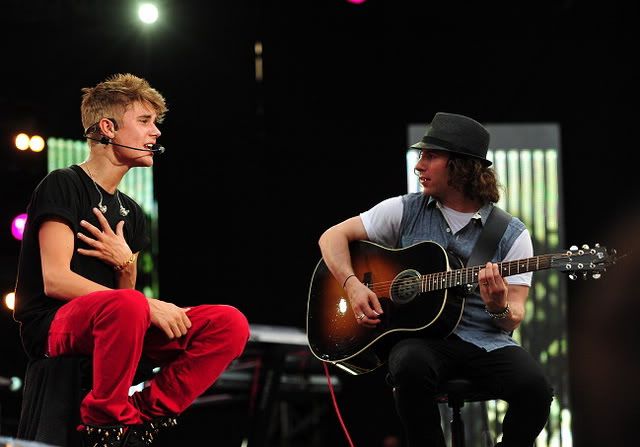 When I managed to get into the concert area, he was already performing his 3rd song on the acoustic set with thousands of die-hard Malaysian Beliebers holding their camera phones up high in the air singing along to the song "Die in Your Arms". Alright to tell you the truth, I don't hate him. I was just used to being annoyed with the song Baby which was clearly overplayed on local radio stations back then, it was too much till a point I hated the song a lot but no I never hated the artiste – Justin Bieber himself.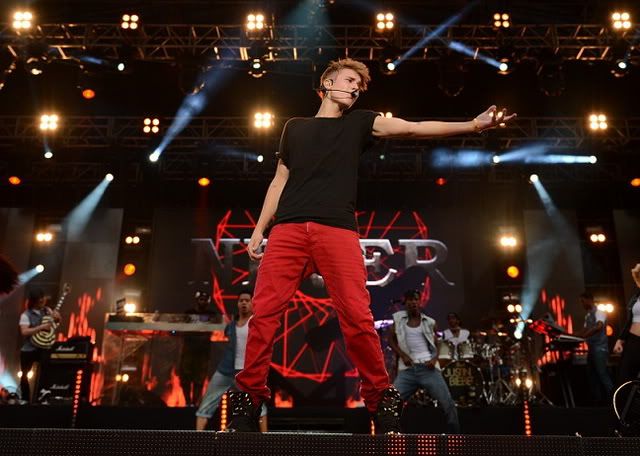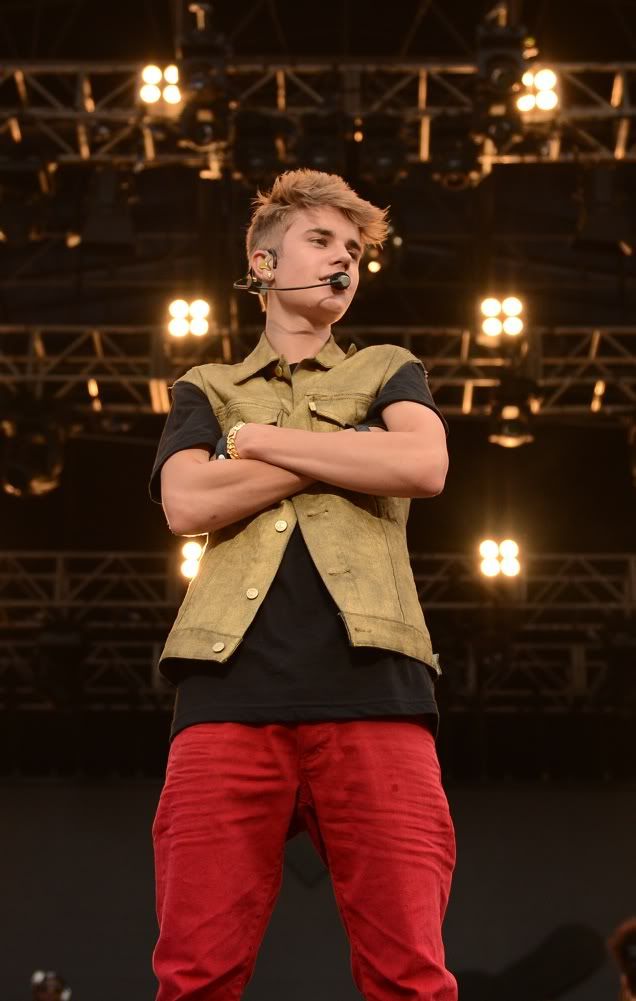 So yeah, I actually thought that it was quite amazing watching one of the most famous person on earth performing in front of me. Yes I said it. The Canadian performed Never Say Never followed by 1 of his latest hit Boyfriend before bidding goodbye to all the Beliebers there. Wonder did any Beliebers went in late thinking that Justin Bieber will be the last performer of the night. Haha.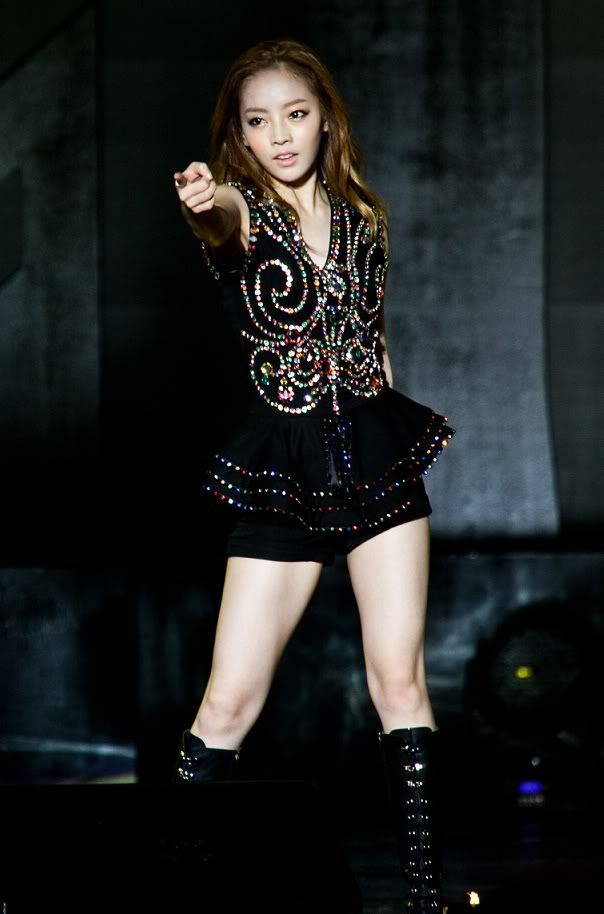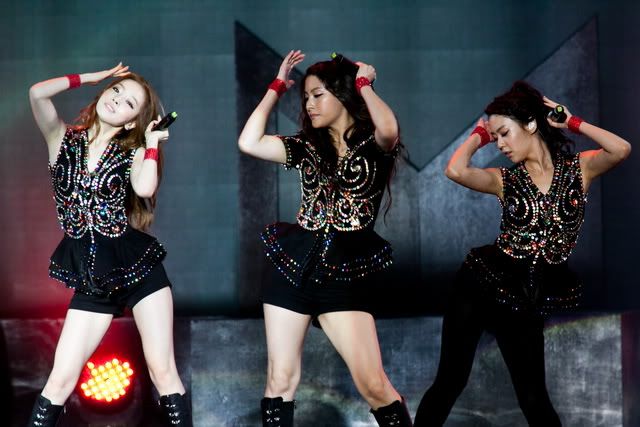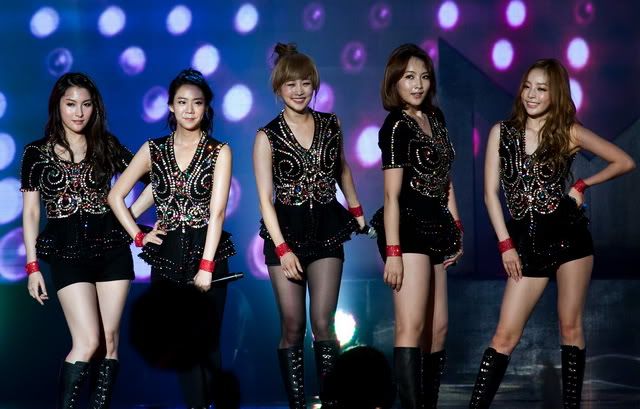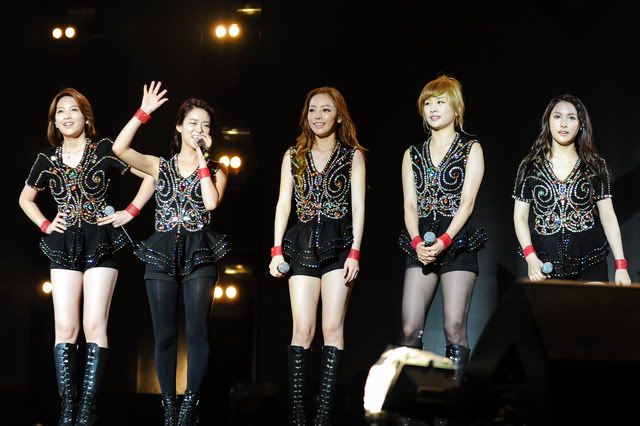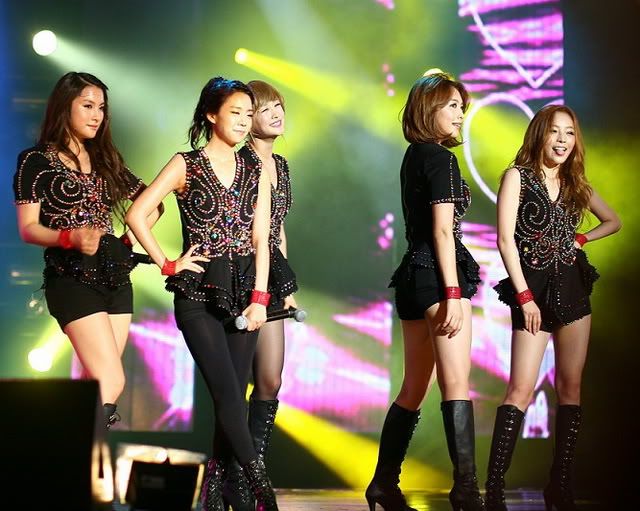 The 5 girls group (Park Gyuri, Han Seung-yeon, Nicole Jung, Goo Ha-ra, Kang Jiyoung) – KARA was the next act up on stage with their hit track – STEP. 10 dancers were up on stage dancing to the beats while I was making sure I didn't blinked for that few minutes!! It was their first performance in Malaysia & I must say they've been practicing hard all these while with those firm moves. Am always amazed by South Korean artiste.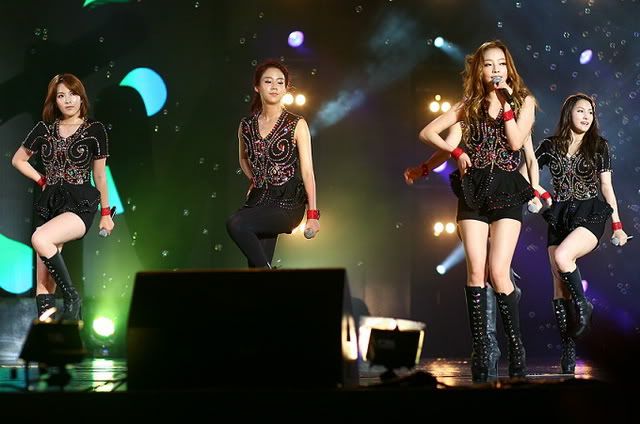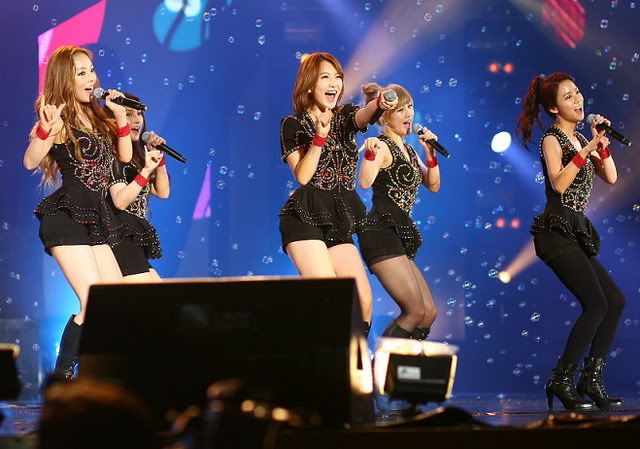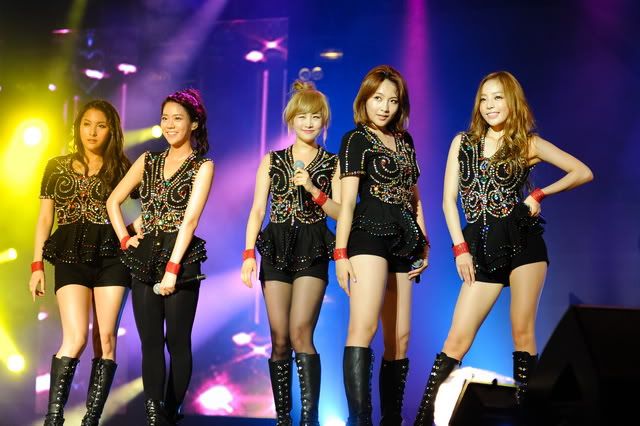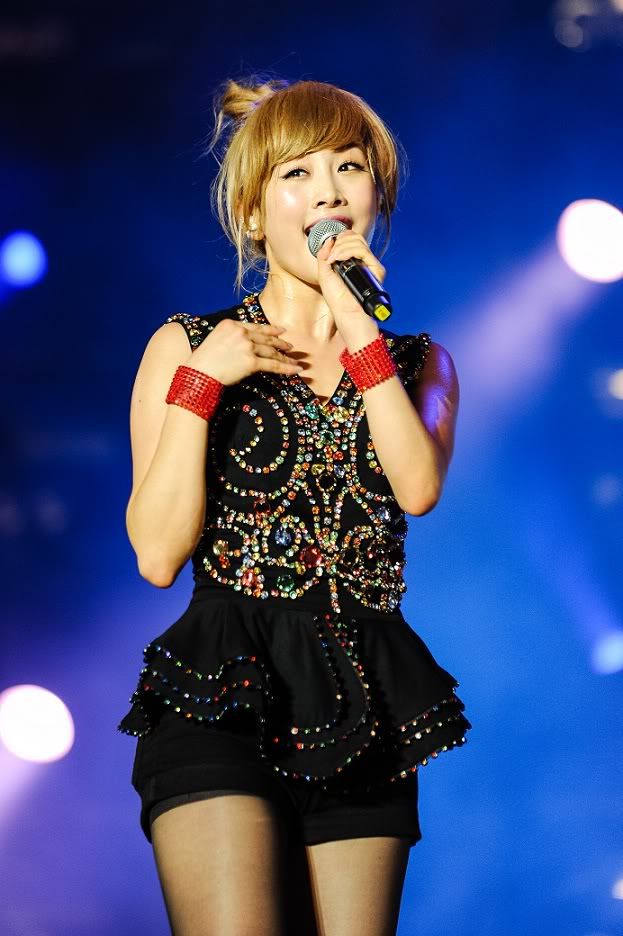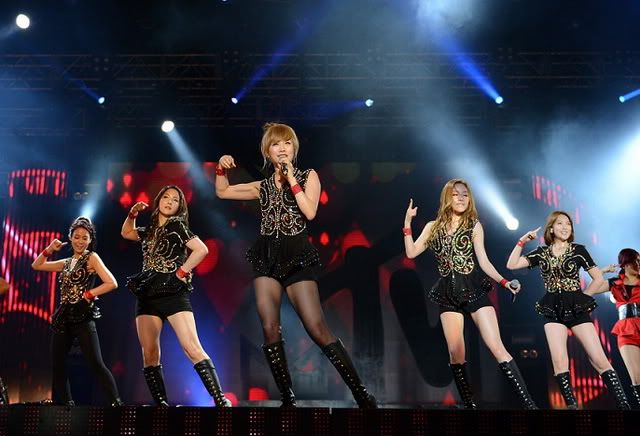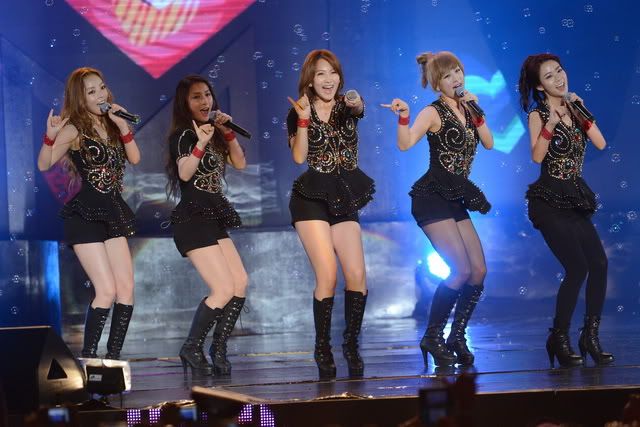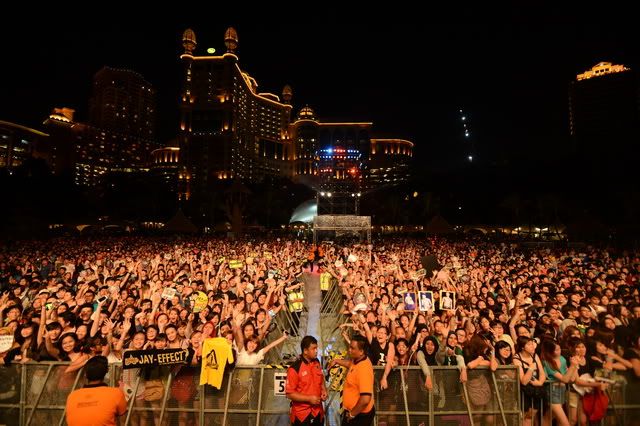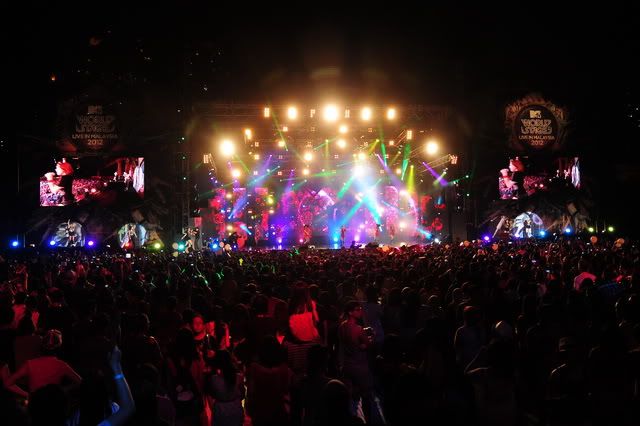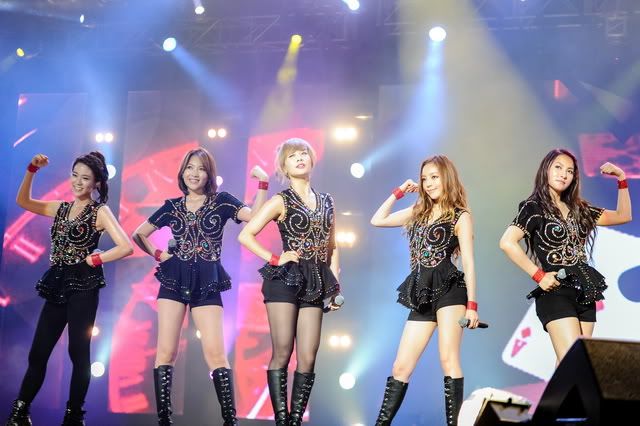 It was funny when Mizz Nina came out. First of all, I didn't have a good impression of her before this thanks to a few people who told me before that she lip-sync on a few different public appearance. Anyway, I don't have that extra-sensitive ears but I'm pretty sure I saw her acting funnily on stage in the mid of the performance for the song Take Over. The music was like going "Houston we got a problem" and she was signalling for the set to stop halfway with eye contact and hand gestures all around with some people from back stage. IT.WAS. HILARIOUS.
She had the pissed off face after making the QUIT/STOP IT hand gestures twice and soon enough, she realized that the show has to go on. She went on and performed the next few songs with the dancers on stage and acted like nothing happened after that. Not sure what went wrong though but it was funny, thanks for the entertainment!
Oh yeah, and her suit, I thought that at one point she was gonna put on a mask to portray Catwoman!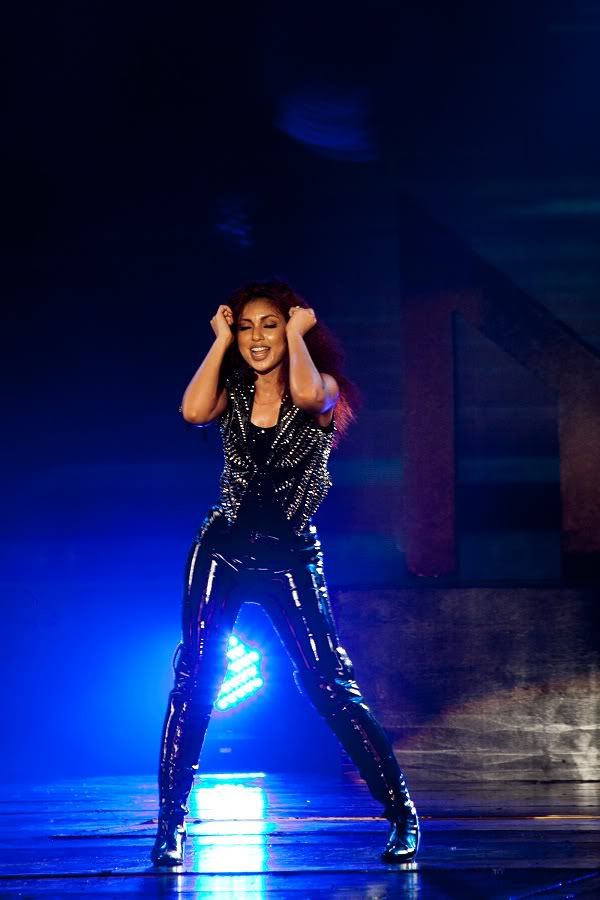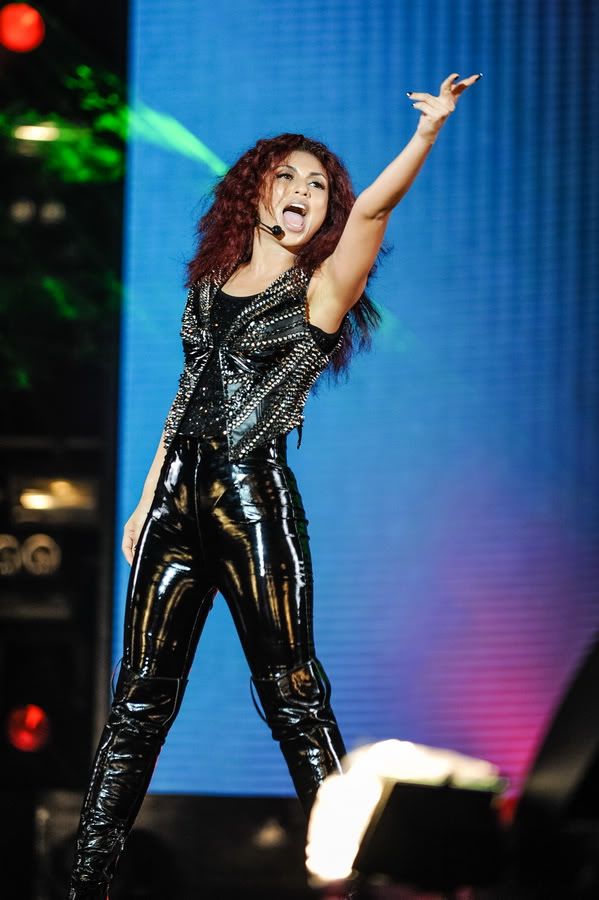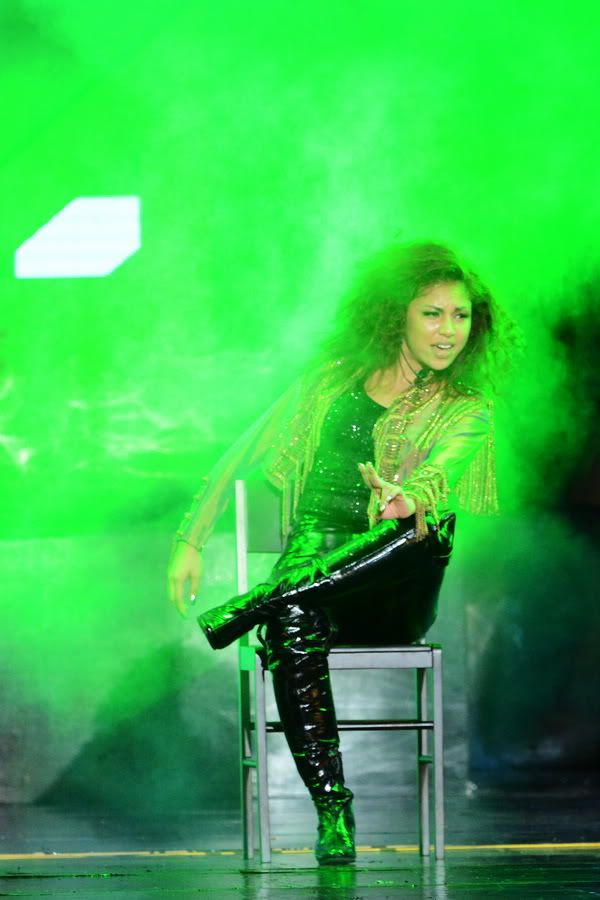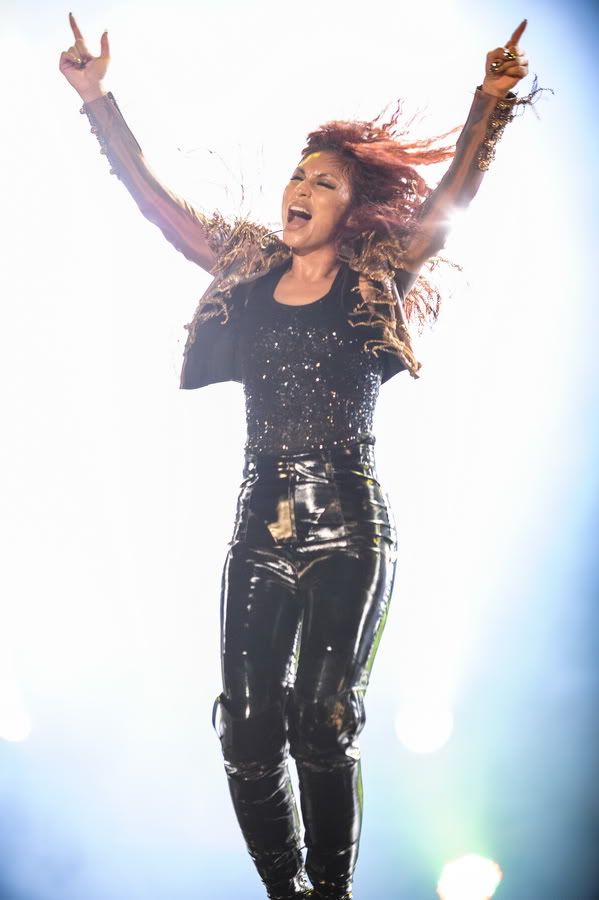 Jay Park who is here for the 3rd time was the last act of MTV World Stage LIVE in Malaysia!! His performance was explosive where he kicked off his set with "AOM and1llionaire." All the female Jaywalkers were screaming and I was enjoying myself looking at them doing so. Alright his performance was impressive and as usual, I'm always amazed by Korean singers, so I was enjoying myself as well.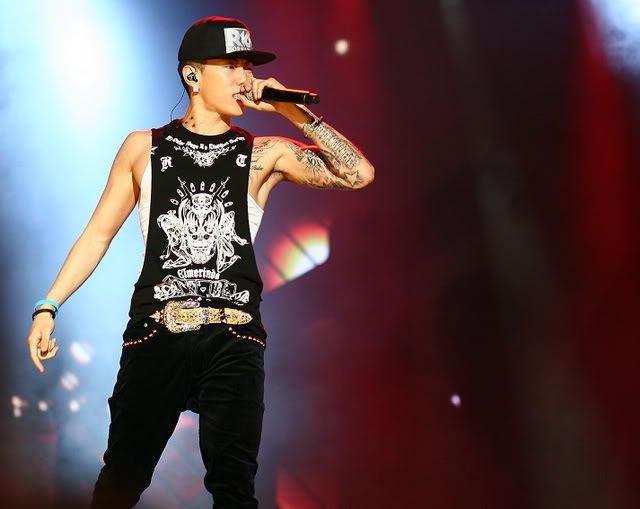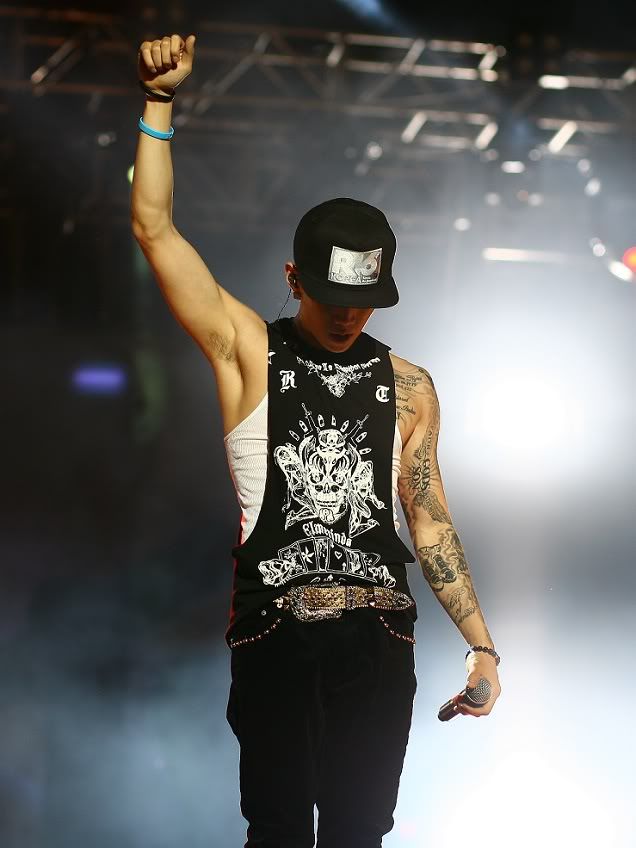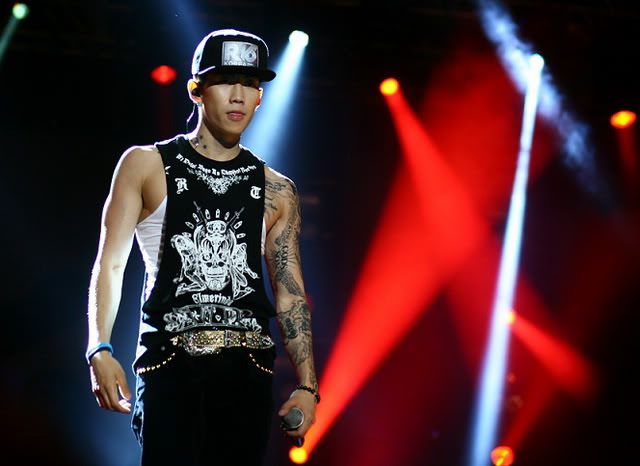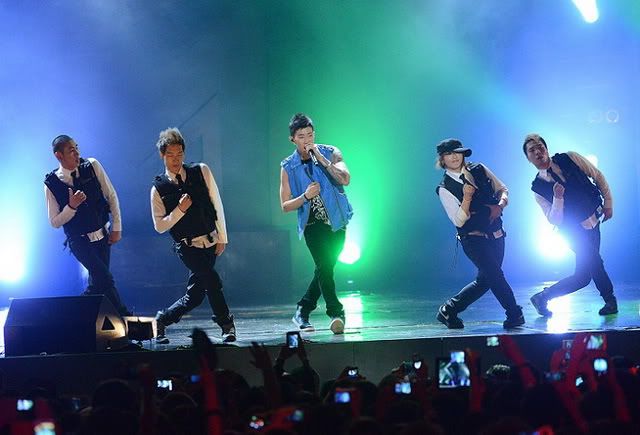 Of course, most of his songs were dedicated to all his female fans in Malaysia and guys like me can only enjoy further when we see such a scene (Refer below).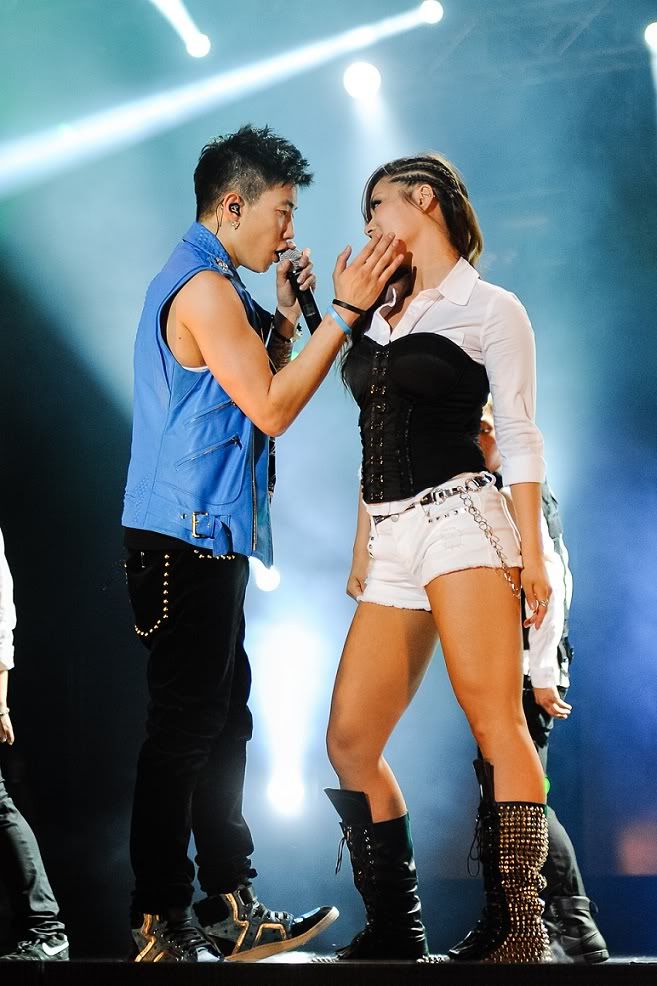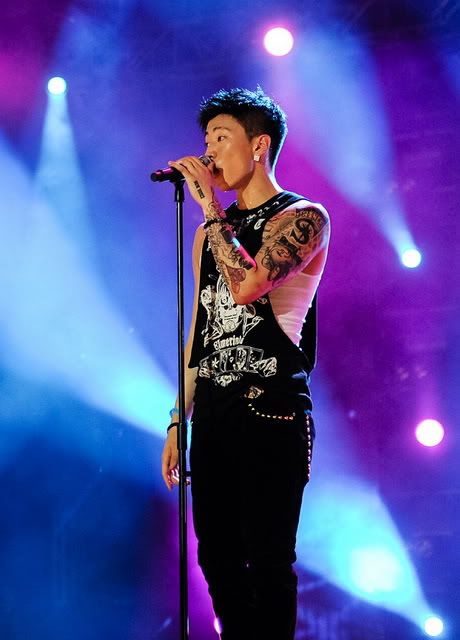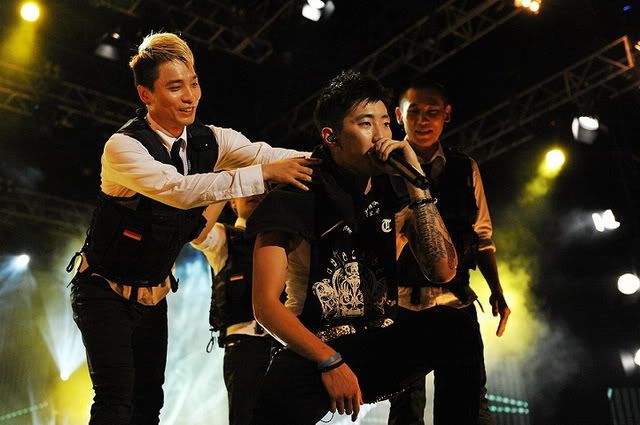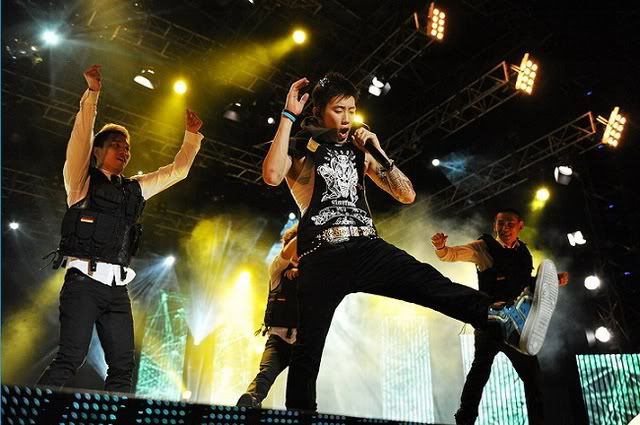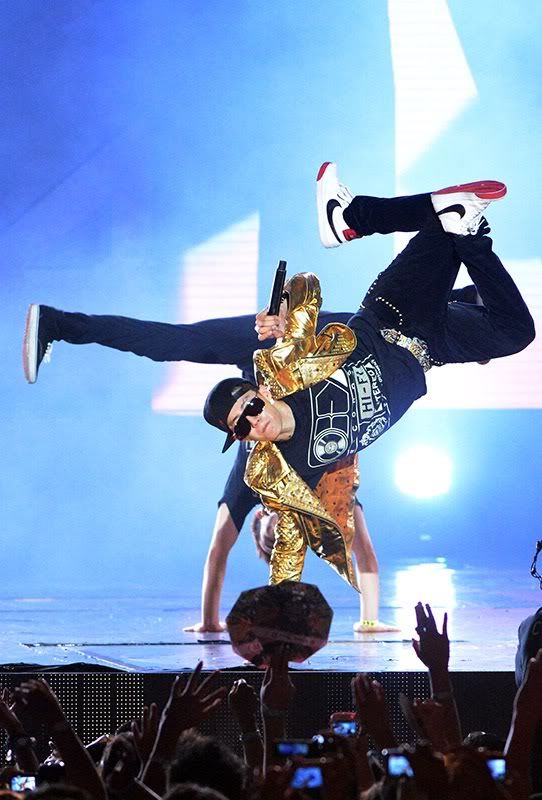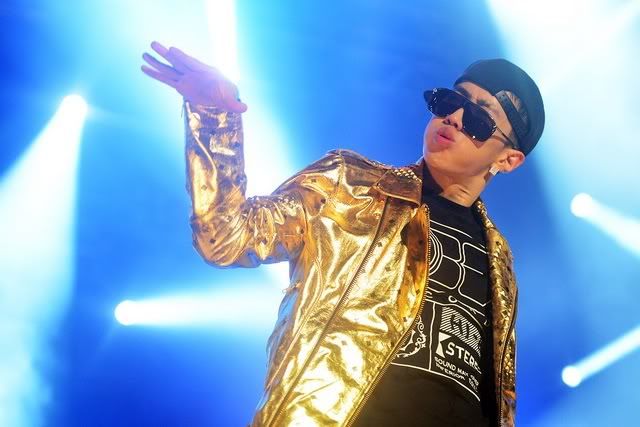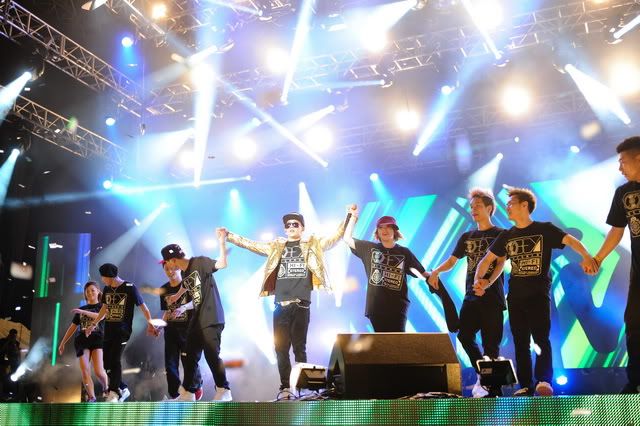 Bringing his own dance crew to rock the floor as well as demonstrating some of the cool moves himself was the highlight of MTV World Stage this year. The concert ended with Jay Park performing a spectacular rendition of Body2Body!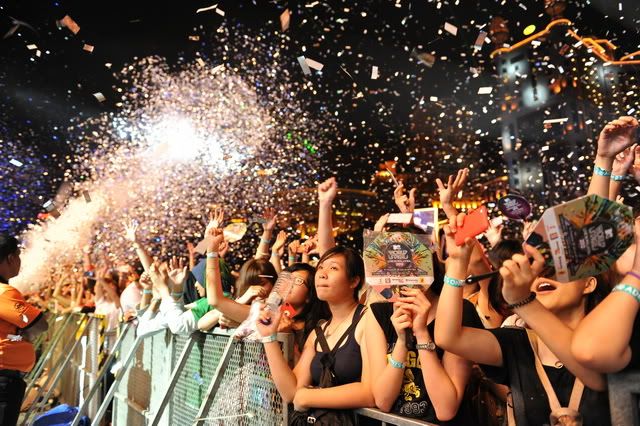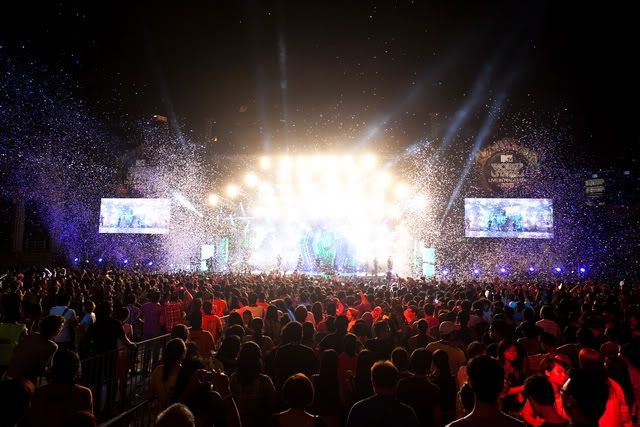 Though I'm not a hardcore fan of any of the acts but I enjoyed myself pretty much with the lively energetic performances by world class acts such as Justin Bieber, KARA & Jay Park. Mizz Nina? She was entertaining. Haha. Till next year then!!

Full Song/Track list for MTV World Stage LIVE in Malaysia 2012
Justin Bieber
All Around the World
As Long As You Love Me
Die in Your Arms
Be Alright
One Time
Never Say Never
Boyfriend

KARA
Step
Jumping
Lupin
Honey
Let It Go
Mister

Mizz Nina
Just Do It
Takeover
Hit Me Up
Rentak Yang Sama
With You
Summer Burning
What You Waiting For

Jay Park
AOM
1llionaire
Abandoned
Know Your Name
Carefree
Nothing
Girlfriend
I Got Your Back
Star
Turn Off Your Phone
Do What We Do
Body2Body
MTV World Stage Live in Malaysia 2012 will be produced into a 2-hour TV show premiering on MTV SEA channel on Saturday 28 July 2012,12:30pm (WIB), 1:30pm (SG/HK/PHIL) and 2:30pm (MAL). An hour-long version willalso be broadcast later in the year via MTV's global network of more than 60channels in over 150 territories, reaching over 600 million households.

MTV World Stage Live in Malaysia 2012 is sponsored by Sunway Resort City, Lenovo,Xpax, Twisties and Hong Leong Bank, and supported by MyCeb of the Ministry of Tourism and broadcast partner Astro.
For more pictures, go to MTV Asia Facebook Page.