Missed the chance to watch this movie last week due to an incident and finally, I got to watch this movie just yesterday night at MBO Kepong Village Mall!! The whole movie was kinda weird for me but I thought that it was good enough for entertainment after a long day at work.
The queen – Charlize Theron was good at showcasing her evil in the movie. However, I felt sad for this character in the movie itself rather than wishing her to die. Her role is crucial in the story
Kristen Stewart was the reason why I wanted to watch this movie. Yes, I have a tiny crush on this Twilight star and I admit it. Though tons of people said that she has this expressionless face, I still like her. Bias! Snow white FTW.
Chris Hemsworth played well in this movie. Didn't really see Thor's shadow in this movie which I was kinda expecting.
This version of Snow White is different compared to the classic snow white story. In fact, I'm amazed on how can they come out with a full length movie based on such a simple story itself. Won't say I love it but it's still pretty much watch-able for me. Think that most people won't really like it though.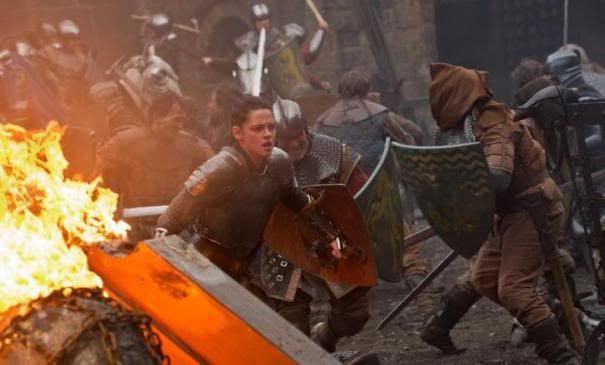 There were quite a lot of boring parts, however I made it through by just focusing on Kristen Stewart! At the end of the day, the whole movie was a good watch for me except for the ending part. Thought that they should show the couple thingy then.


My Rating for this movie is 7/10
0 Flares
Tweet
Email to a friend
0 Flares
×