Did you attend 欧阳靖 MC Jin In My Dream Concert 演唱会LIVE in KL which happened just 2 nights ago on the 4th of May 2012 at KL LIVE? Well, 欧阳靖 MC Jin brought the house down that night with his rap + hip hop songs entertaining the crowd of fans who were there at KL LIVE!!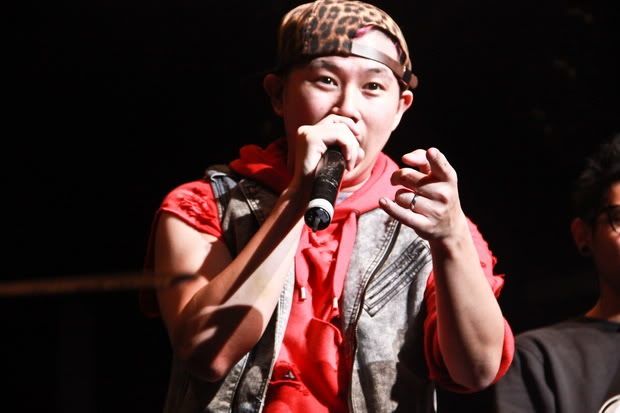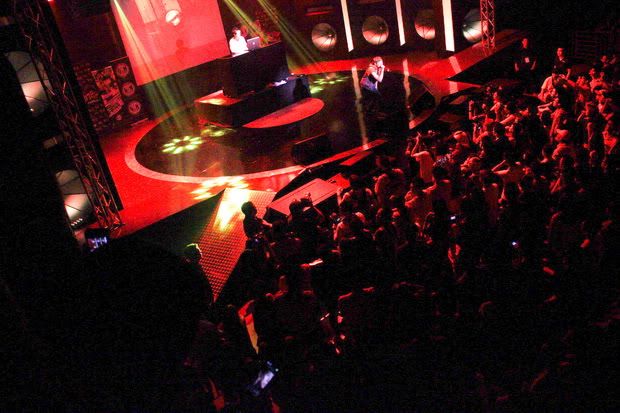 欧阳靖 "MC Jin In My Dream" Concert 演唱会 Live in KL
Date: 04 MAY 2012
Time: 8:30pm
Venue: KL Live, Life Centre, KL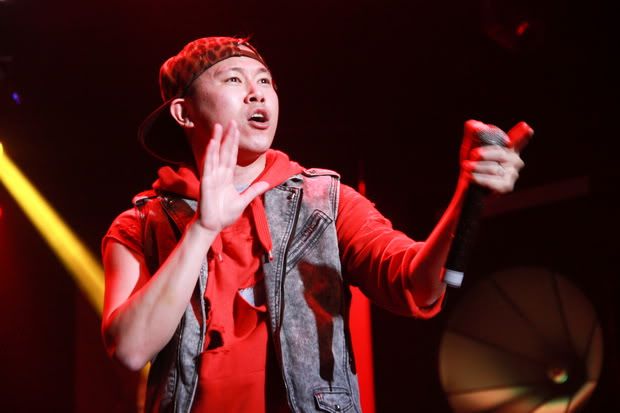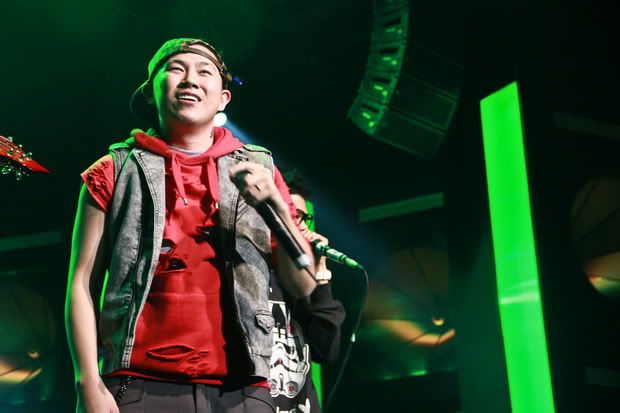 I actually missed the front part of the concert and went in around 9PM. Before I stepped into the venue, I could already hear the hip hop beats to MC Jin's  tunes, the crowd were cheering loudly for him singing/rapping along the Hong Kong superstar! If I'm not mistaken, the song that came after that was a collaboration between local talents Dennis Lau & Shawn Lee on the title Cooking Up A Storm with 欧阳靖 MC Jin performing an impromptu rap to it.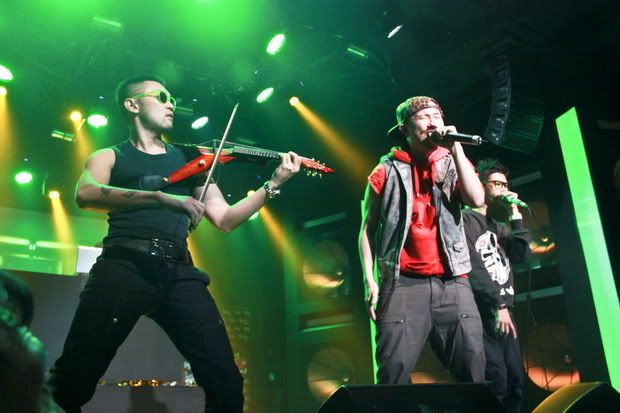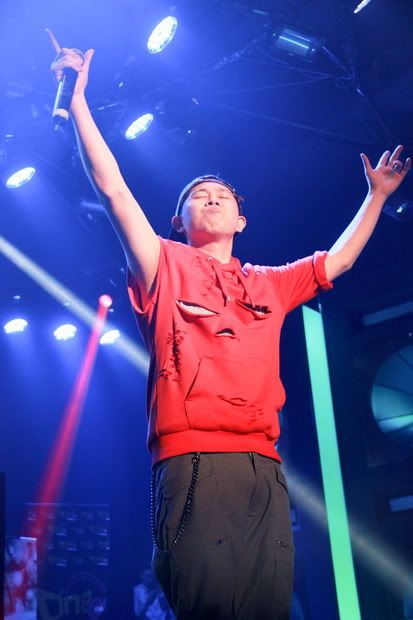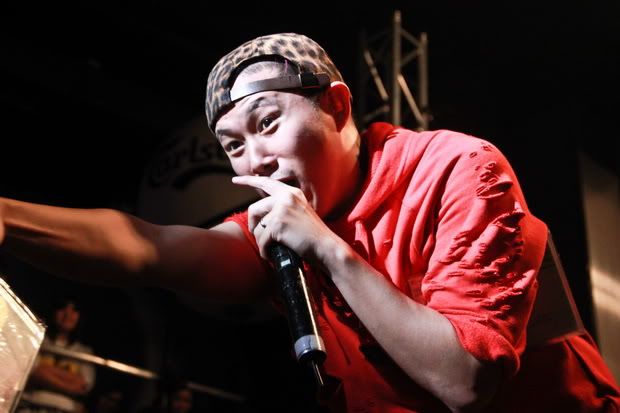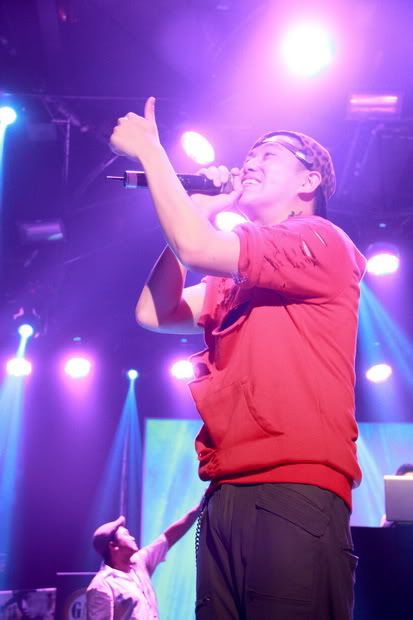 The people who were there are definitely hard core fans of 欧阳靖 MC Jin himself. For someone like him to have albums with mostly rap in it, a concert as such would be quite a big thing for him. The fans there were familiar with his songs/raps and they sang/rap along his tunes. 2 lucky fans were even called up randomly from the Rock Zone to perform up on stage with him and hey, they both do remember the lyrics, every single words!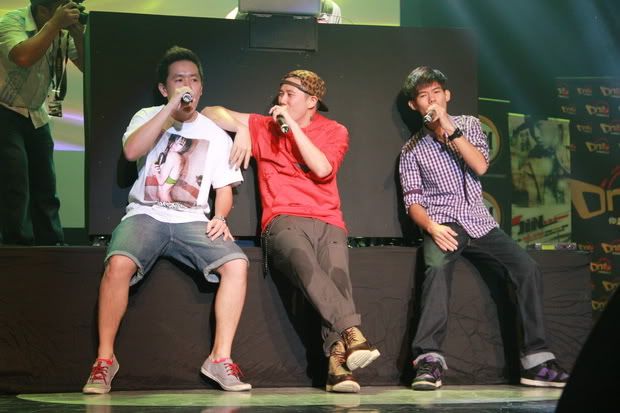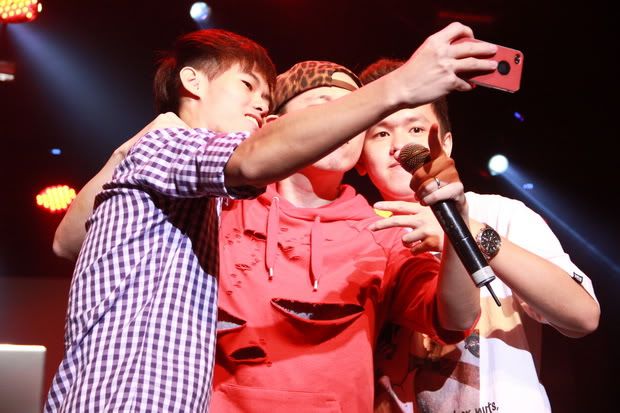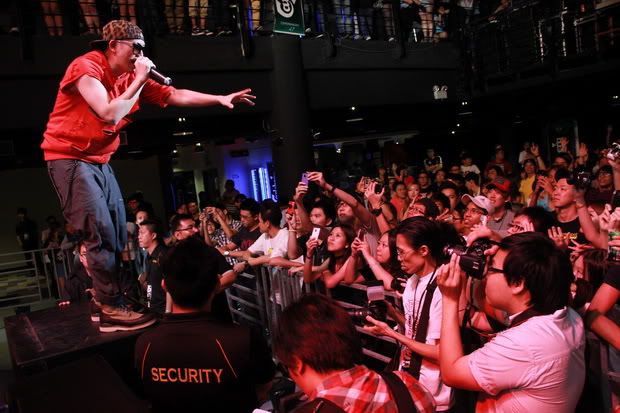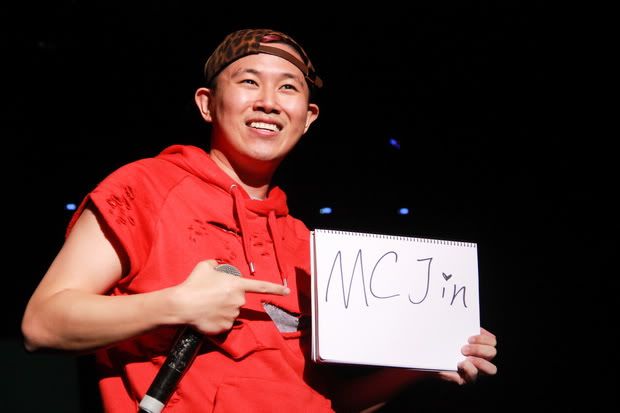 Well apart from the 2 lucky fans who had the night of their live, 欧阳靖 MC Jin  is good at interacting the crowd. Though the concert wasn't held at a stadium here in Kuala Lumpur, but the atmosphere was really good. He came down not once, but twice to reach out to his fans and I thought that it was really kind of him to do so. The fans were ecstatic when he did that.
Prolly due to the fact that he just became a father, he called up 2 kids on stage and performed a song with them. The 2 cute innocent souls were up there looking blurred but didn't fail to entertain the crowd with the random gestures. Don't play play, they know a few rap from MC Jin's song!!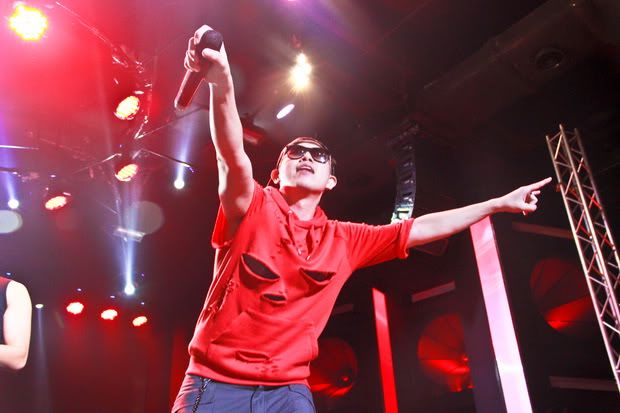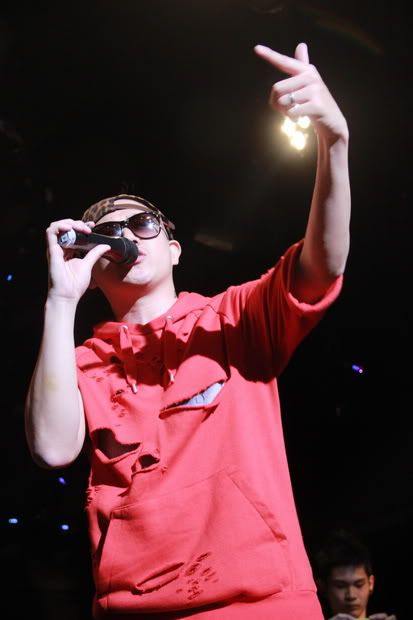 Apart from performing his popular tunes, 欧阳靖 MC Jin  also took the chance to promote his new single Brand New Me & shared a short testimony on the brand new life he's leading now. Thumbs Up!
Oh by the way, MC Jin has his first time tasting the king of fruits – Durian. It might be his last time as well LOL. Watch the video below.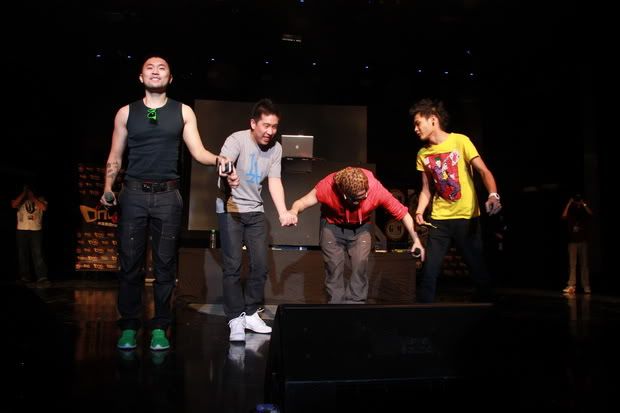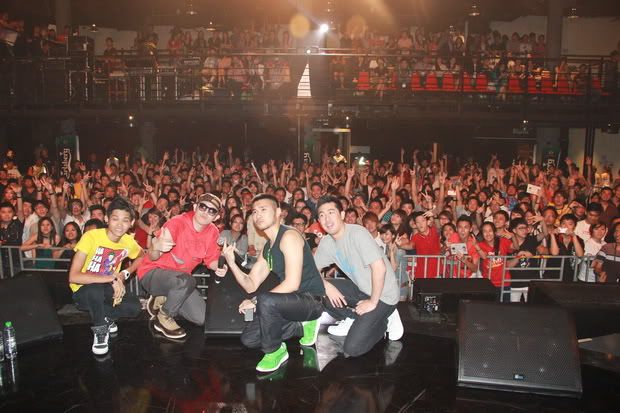 It was a good show. I enjoyed myself and I'm sure the fans there did so too. Shortly after the concert which ended around 11PM, 欧阳靖 MC Jin  came out for a meet & greet/signature session.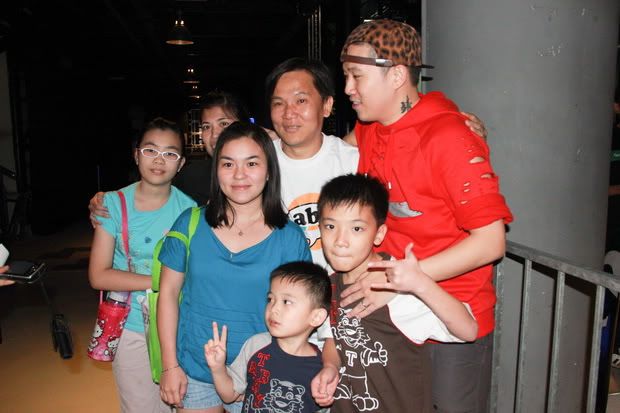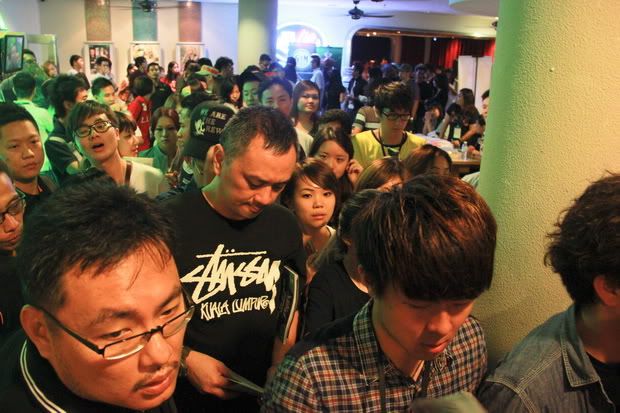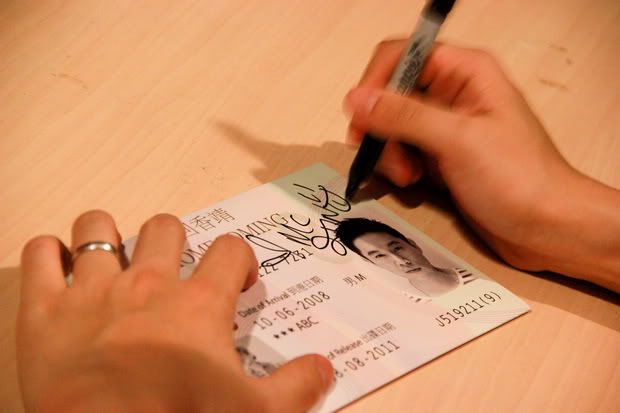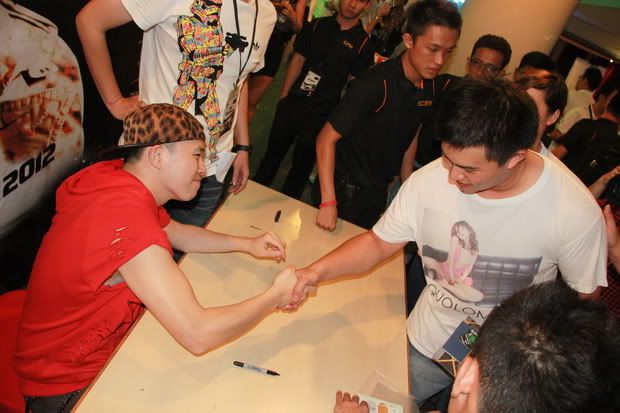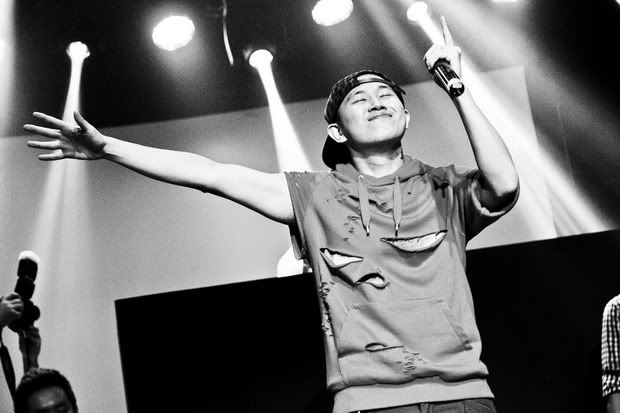 Keep ROCKING, 欧阳靖 MC Jin!!
CLICK HERE for more pictures of 欧阳靖 MC Jin In My Dream Concert 演唱会LIVE in Kuala Lumpur
*欧阳靖 MC Jin In My Dream Concert 演唱会LIVE in Kuala Lumpur concert was organised by GAM Entertainment
Full Track/Song list of the concert :
Shawn Lee solo performance
Dennis Lau + Shawn Lee(Unity of Art)
Shoot the Moon
ABC
上堂時間
It's HipHop
飲啖茶
香港Superstar
Learn Chinese
Cooking Up a Strom (feat Dennis Lau+Shawn Lee)
When the Lights Come On
Sincerely Yours
Freestyle Rap
人氣急升
發佐達
紅館見
Brand New Me