When it comes to relationship stories, I rarely share it out & blog about it here on my blog. One of the reasons so is because I'm in a long distance relationship and the times we shared a day together face to face is not as frequent as normal couple. Often times, I will wonder how good it is if I'm able to meet her after work, going for a dinner at a nearby food stall and share my daily stories with her face to face – just like any other couple out there.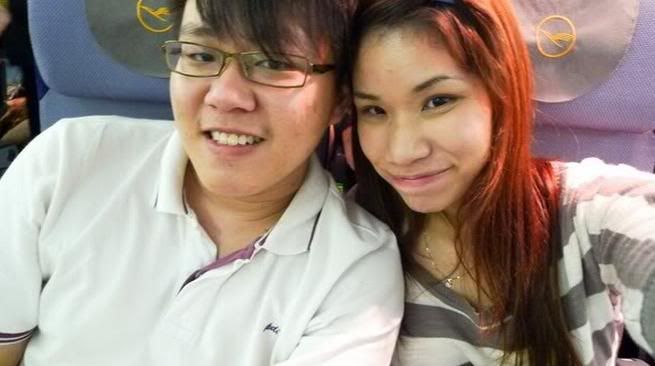 Well, I do share my stories. Just that it was through phone conversations & text messages.
Anyway recently, I decided to do a little something. =) I don't know if you have done this before or not, but I did a dedication on radio by calling Mynn from the Red Room of RedFM with 3 songs in my mind just because I miss my girlfriend.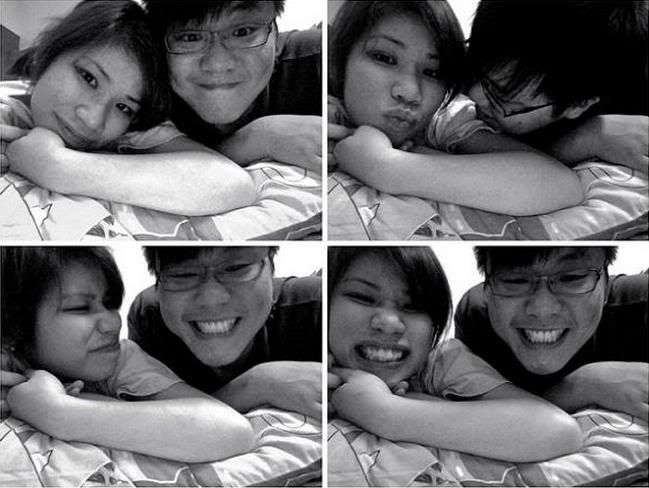 Believe it or not, it was my first time doing so….
Before I called, I was wondering if RedFM have these songs because the songs were quite old already. When Mynn agreed to play the songs on air, I was actually impressed due to the fact that RedFM still have these old songs! You know, some of the radio stations don't even play such songs anymore.
The short conversation was pretty funny.  Mynn actually asked me why did I dedicate those 3 specific songs. I told her that I decided to choose the 3 songs is because those were the songs back in my generation during our (Me and my GF) secondary school days and I feel that the love songs back then were much more nicer and meaningful compared to the ones in today's music scene.
The conversation was on air that night and I have no idea how I sound like there. Must be like some weirdo talking near midnight with some boring voice LOL!! It was fun!!!
Anyway, there is this contest running on RedFM!
All you need to do is:
Follow RedFM on Twitter (http://twitter.com/iloveredfm)& Like RedFM on Facebook (https://www.facebook.com/redfm.my)
STALK the accounts till they post an update related to the contest which contains a code
Decipher the code
Wait for the cue & get ready to call 03 7728 1049
CALL IN WHEN THE CUE COMES & TELL THE CORRECT ANSWER!
For your information, there are RM50,000 in total to be won. Make the call & GRAB your cash! I promise, it'll be fun calling in. =D
The code will look something like this & it'll be posted up on Twitter & Facebook so stay tuned for these updates!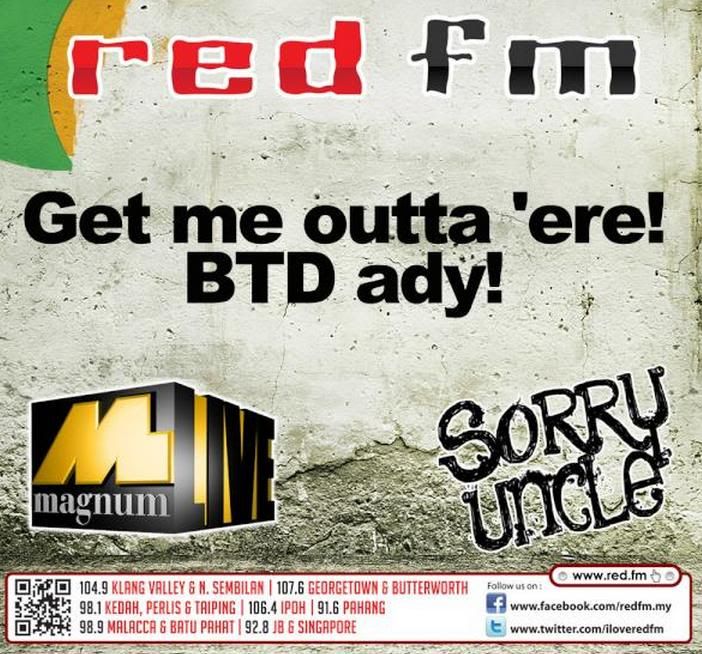 In case you're still wondering what song did I choose, here's the list. =)
As Long As You Love Me – BSB
This I Promise You – 'NSYNC
Nothing's Gonna Change My Love for You – Westlife
Oh by the way, I won a dining experience from RedFM by making the dedication mentioned above! Can't wait to bring my girlfriend to the place when she come back the next round.
Do call in to Mynn on RedFM to make a song dedication for your loved ones showing how much you appreciate them. After all, it just takes a few minutes. =)
0 Flares
Tweet
Email to a friend
0 Flares
×