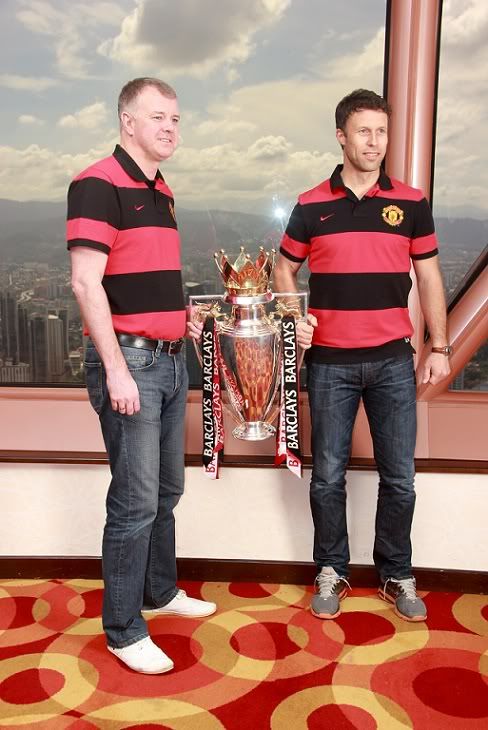 Last Sunday, 2 ex-players of Manchester United were here in Kuala Lumpur with the Barclays English Premier League trophy. It was part of the DHL Manchester United Champions Trophy Tour that is currently happening across various countries. I had the privilege to meet both Gary Pallister & Ronny Johnsen on a Sunday morning in an exclusive close event. There were 2 interviews followed by a photo session.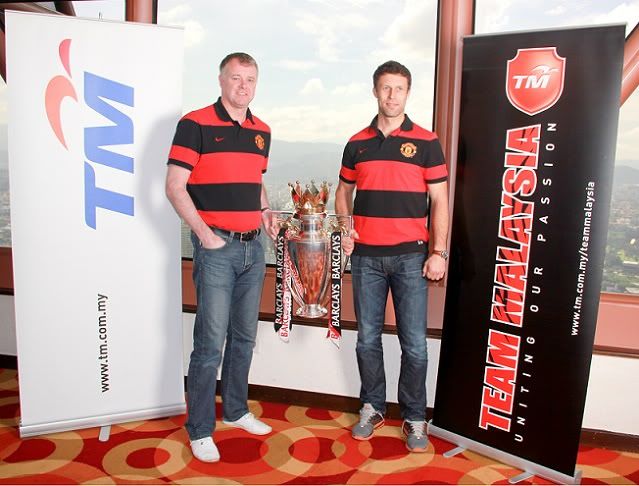 Compared to the time when I was in Carrington, I wasn't that nervous this time meeting though I knew I'm gonna meet 2 legends. The whole session went on pretty well with us all being more than a thousand feet above the city of Kuala Lumpur. Was glad i made it. Both Gary Pallister & Ronny Johnsen were extremely friendly & down to earth with a big smile hanging on their face the whole time. The team that came along from Manchester was helpful as well.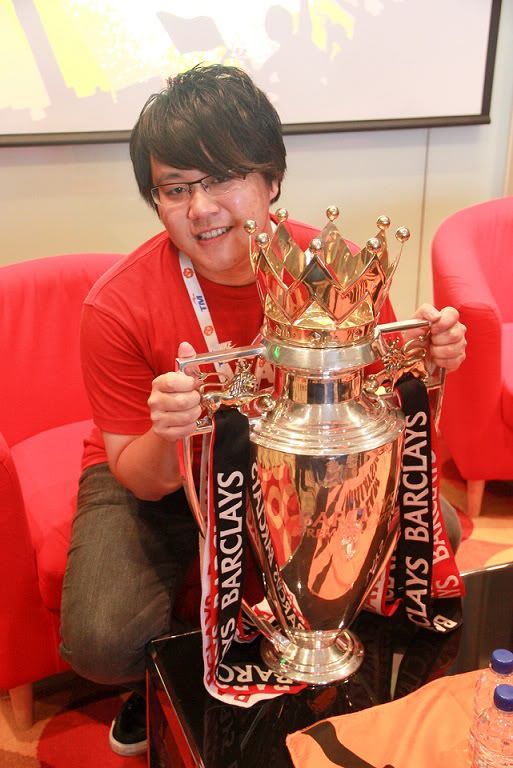 Managed to grab the chance to take a few pictures with both of them as well as the trophy which Manchester United won for the 19th time. Am convinced that they will win this season as well making it 20 times being the champion of England! Last but not least, got 2 extra signatures at the end of the event.
Went back home with a BIG smile.
– Ronny Johnsen was with the winning Manchester United team when they clinched the historical treble in 1999
– Gary Pallister won four Premier League titles with United in his nine successful years (1989 to 1998)
– On the same date (22th April 2012) ,they watched the ManUtd – Everton game at Sunway Lagoon in an open public event with other Manchester United fans.