Early last year in Feb 2011, Sprite released an advertisement featuring NBA superstar Kobe Bryant & Asia superstar Jay Chou 周杰伦 in a basketball match.
One Basketball star & One Music star. The ad last year was mainly about basketball so this time round, its more about music.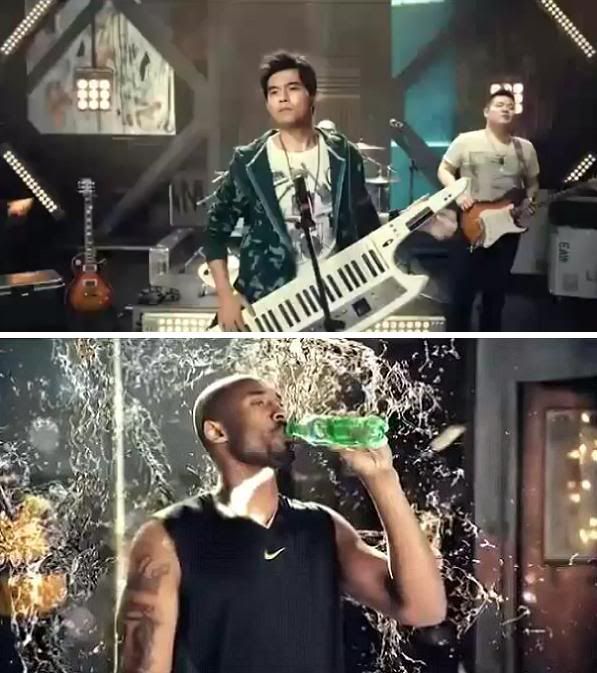 The new advertisement by Sprite featuring both the same person started off with a mini concert by Jay Chou 周杰伦 with Kobe Bryant playing basketball in the background. Halfway through the concert, Jay called out to Kobe where he went up on stage to join Jay. Watch the ad in the video below.
Personally, I don't really get the message and I think this ad is not as nice/relevant as the first one released last year. What do you think?
Anyway, do watch the making of the advertisement.
20 Flares
Tweet
Email to a friend
20 Flares
×