Definition of Symposium – A conference or meeting to discuss a particular subject.
So i attended the mini symposium session featuring Philip Wang & Wesley Chan of Wong Fu Productions just yesterday at Taylor's University Lakeside Campus, Malaysia. The 2 hour session covered mostly about the group's origins and some personal feedback from the two on how it all started and the path they stepped on to be who they are now.
With the emcee/host from Filmmakers Anonymous on the stage with Philip & Wesley, here are some of the stuffs they talked about during the session in no particular order. This includes answers replying the host as well as in reply to the fans questions from the floor. (Correct me if i'm wrong/here's only a few points raised, can't remember all)
– There isn't a great story behind the name WongFu & it's not because of Philip & Wesley's last name. Philip used that as his screen name/nickname back when he was using AIM.
– They've been around for quite some time but they only got to fame after shooting a music video for David Choi, from there they got to know other huge names on YouTube and collaborated with them since then.
– The group of YouTubers don't hang out as often in real life, but they have been maintaining their friendship from time to time.
– Philip Wang didn't thought of making videos. It was out of fun in his daily life where his friends suggested he take up a related course and score grades by making videos as he's already making random videos featuring himself & his friends.
– They started off making small scale videos, bought a camera since then, shoot more stuffs and it was till they started making a featured film that they decided to go full time with Wong Fu Productions. Wedding and some freelance jobs was on their task list along the way.
– To feature Asian Americans in their videos doesn't means that they are representing them. By doing that, they received both positive/negative responses from the fans. They don't particularly choose who to shoot, instead, they see what role they want to feature in a film and think of a suitable candidate – most of the time, it's a recommendation from friends or someone they know personally.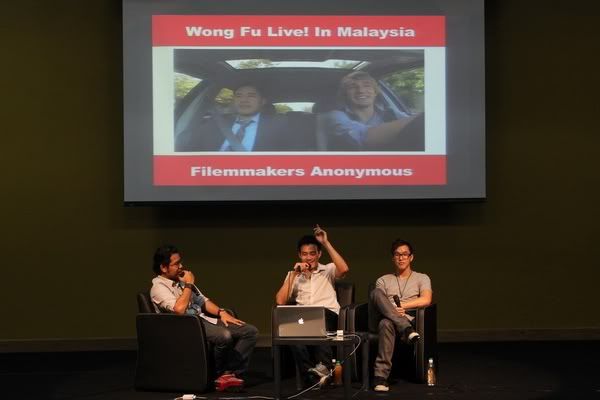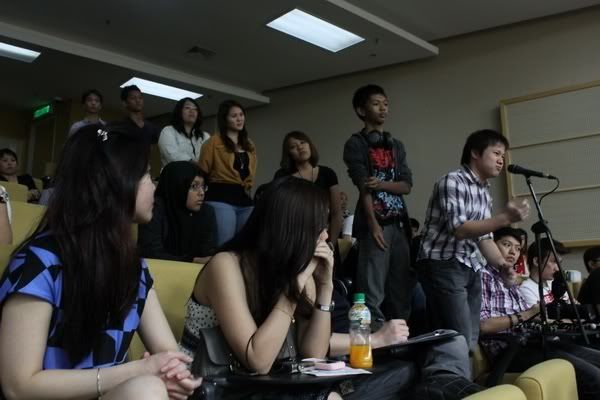 – The 3 of them never had major arguments before as they have equal respects for each other along the years.
– The recent job working on Wang Lee Hom's music video was tough as it was restricted to tight schedules, but it was a good experience for Wong Fu Productions.
– Wong Fu Productions are testing the waters to go mainstream by working with Freemantle Media in making the web series; Home is Where the Hans Are
– Advice from WongFu Productions , don't think about the numbers, make good content first
– Tips to get YouTube videos go viral. Keep it short, good content, consistent, piggyback on popular pop culture.
– They would love to travel around the world and shoot a day in a country type of video
– They are open up to shoot a video in Malaysia given that they have extra time in their next visit
– Philip Wang will never shoot/watch a horror themed film.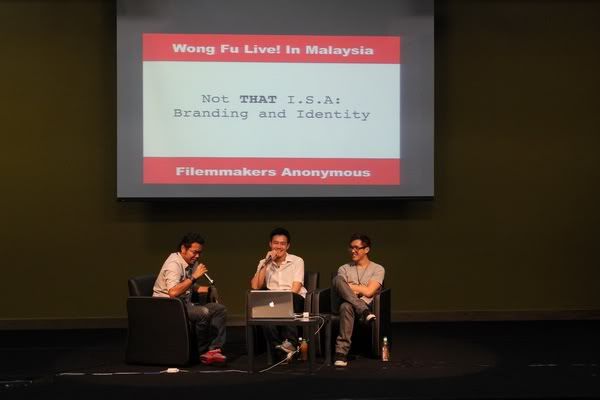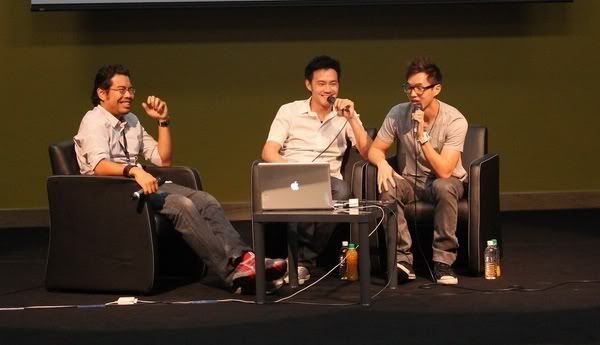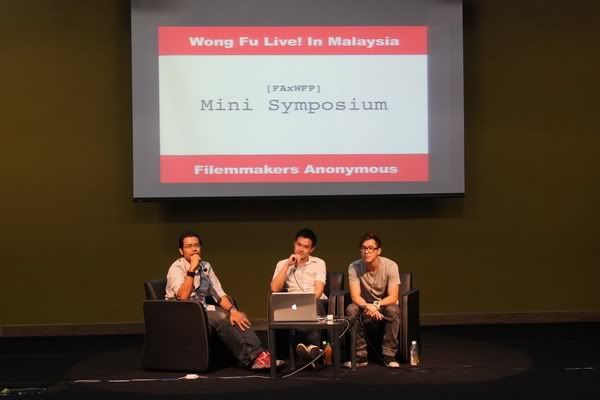 At times, i was annoyed with the questions being ask by some of the fans. Some facts are available on the internet, even on their website itself and these people still ask them. Apart from that, i was actually looking forward to more technical information from this session but that didn't really happen. It was more about the story of WongFu Productions, the past, present & a possible future in making it bigger.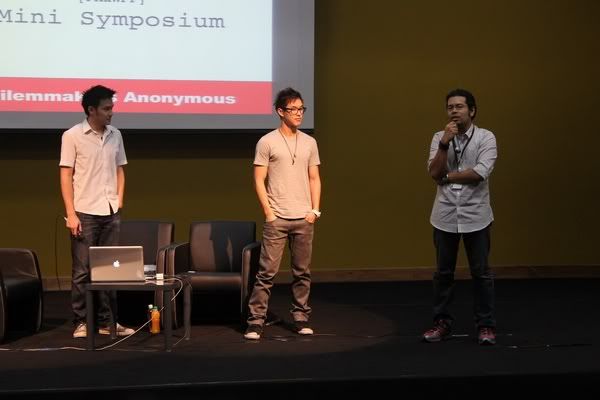 There was a quiz session in the middle of the session where winners gets to win a mystery gift. Not that mysterious lol but it was all good. At the end of the day, it was an interesting session, saw a few familiar faces whom i know have the background in making short films here in Malaysia, wondered why they never ask anything. Me? I didn't ask any question because i have someone else asking on behalf of me in another private interview session Muahahahahha!!
No, not their number or address kinda question.
Had late lunch with Nikki & Julia who was there before heading to the meet & greet session where tons of fans have already lined up at the long que waiting to meet Philip & Wesley. Crazy scene for a filmmaker.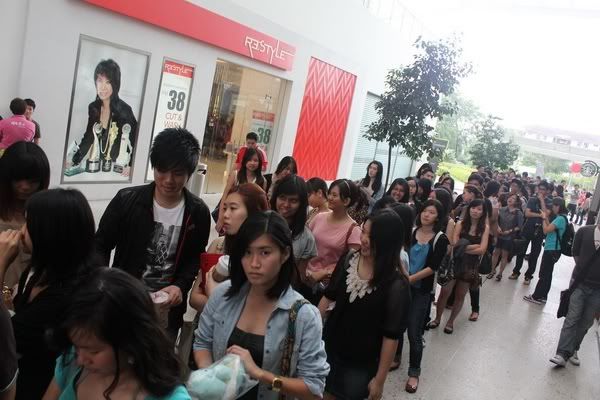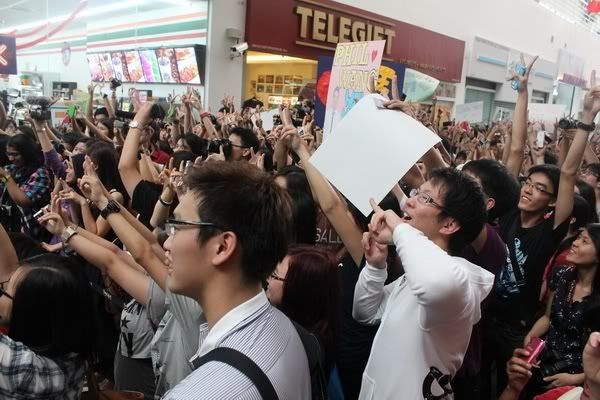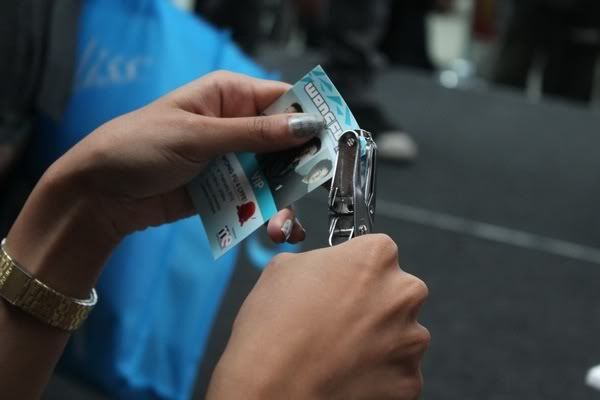 Lots of fan girls shouted & screamed, most of them were too excited till they forgot to take out their tickets as a validation process to go up on stage. It was fun watching some of their faces stoning going up on stage just shaking hands only to regret not hugging them both after seeing some other fans doing so. Priceless expressions. Those who managed to get their handshakes & hugs, i believed they can't really sleep yesterday night.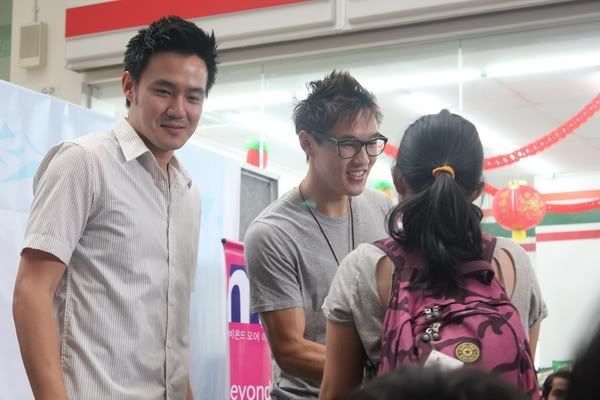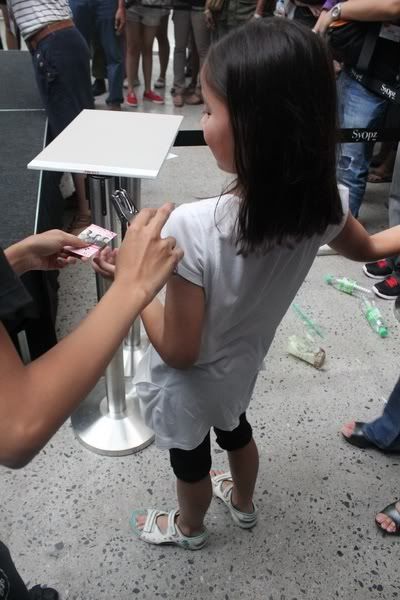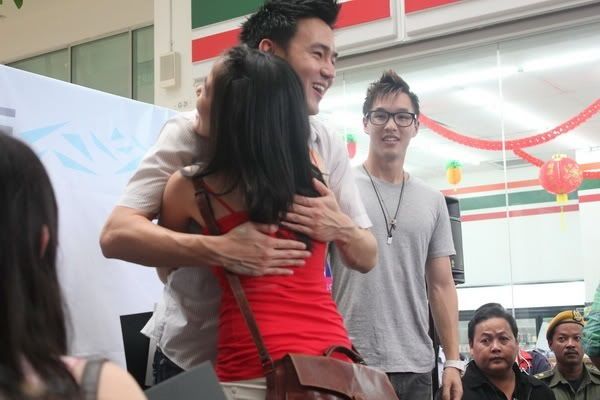 According to my friends who interviewed them, they say that both Philip and Wesley are really down to earth, friendly & kind in person. They even have boxes to collect gifts from fans to bring back with them. How thoughtful of that! Already a superstar. =D
Oh by the way, before i forget, they both mentioned that they were surprise with the fans reaction in Malaysia. The reason they were here was because there's a significant number of responses online be it on Facebook, Twitter or YouTube from the fans here in Malaysia. They added that they can't wait to go back and tell all their friends/fellow youtubers about this. I.S.A – International Secret Agents  / A.S.S. – Agents of Secret Stuff in Malaysia?
There were quite a lot of videos/pictures taken through out the day, so i believe that a simple search online will lead you to more!!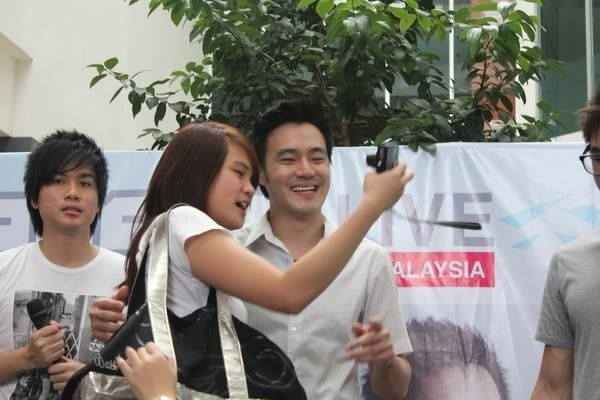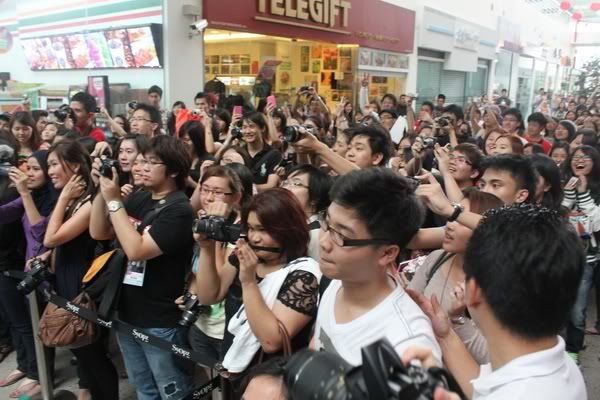 Wong Fu 4 Lyfe?