When the Canadian pop-punk princess Avril Lavigne was here in Kuala Lumpur performing in her concert back in 2008, i missed it and i kinda regret that. Was pretty excited to attend her concert which was held at Stadium Merdeka last night. IT WAS AWESOME. The songs sure bring back memories for me. Avril Lavigne was my favorite singer during my secondary school times where i would put her songs on loop & it was kinda a dream come true for me to see her performing live. =)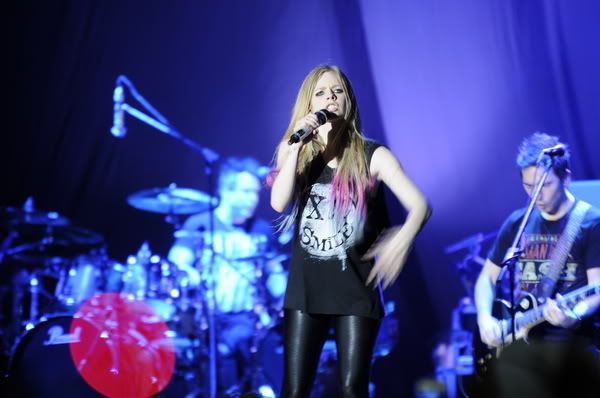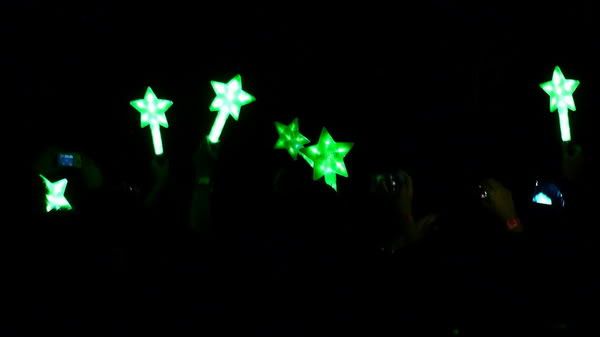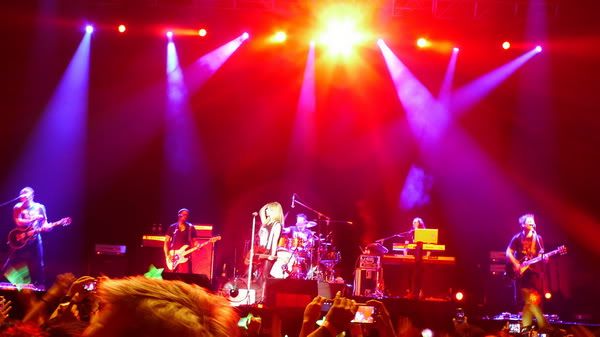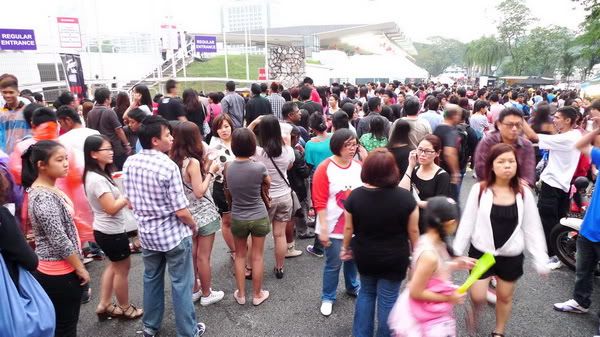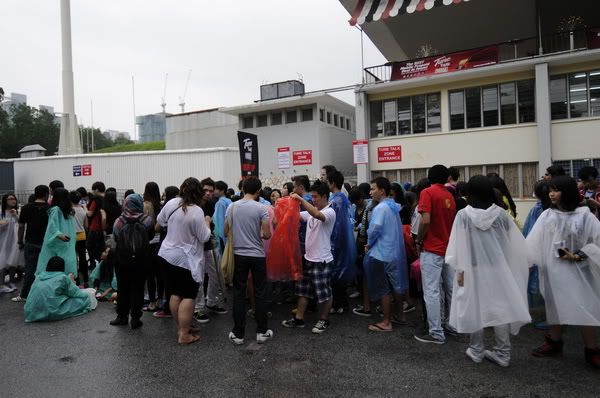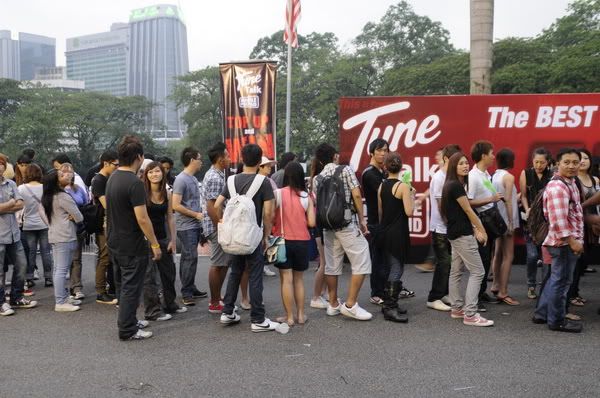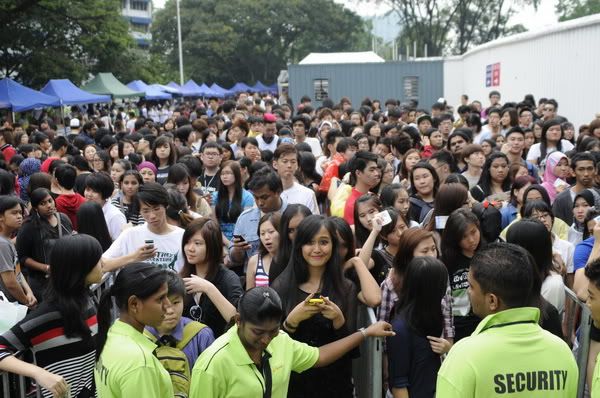 Was there around 6.45PM and the crowd there was HUGE. Adding on to that was the moody weather condition with drizzling happening on and off. Of course, that didn't hold back the fans who was there lining up since noon time. Everyone including me were eager to watch Avril Lavigne perform!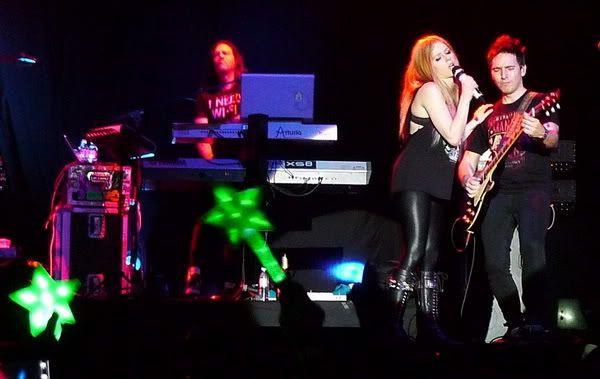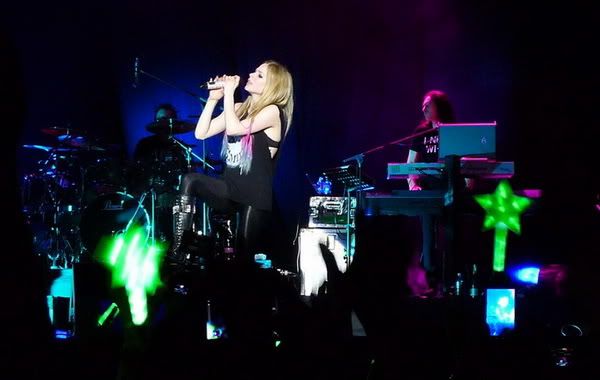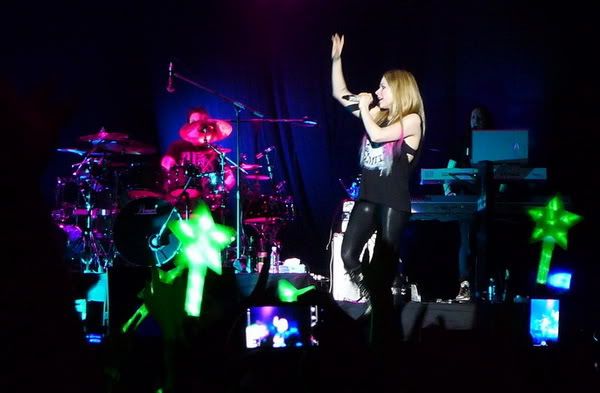 With approx. 14,000 die hard fans there to watch Avril perform, the concert officially started at 8.45PM with the tunes of Black Star. Then came W.T.H where everyone started jumping frantically. I managed to get myself into the TuneTalk zone which is situated right in front of the stage. The people there was crazy. At one point, it seems like there was a huge chunk of space in front of the stage removed that the whole crowd starting moving front at least 5 steps from the original place.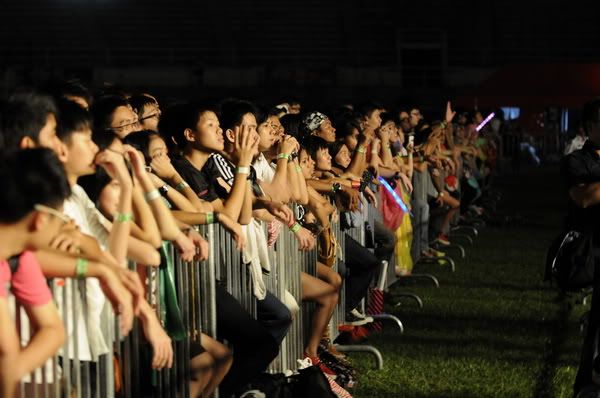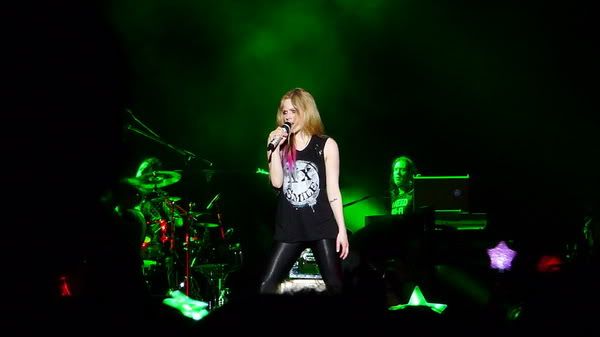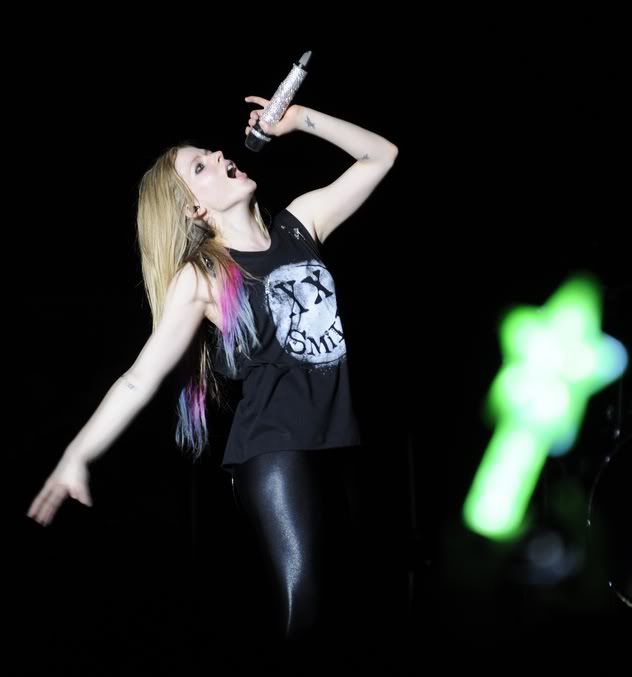 The third song was one of the song i listened most during my secondary school times - SK8ER Boi. Was already a happy fan boy with a big smile at the 3rd song. LOL. Though she didn't interact much through out the concert and i kinda felt that the atmosphere wasn't THAT high, the songs performed were more than good enough for me personally and i enjoyed every single bit of the concert.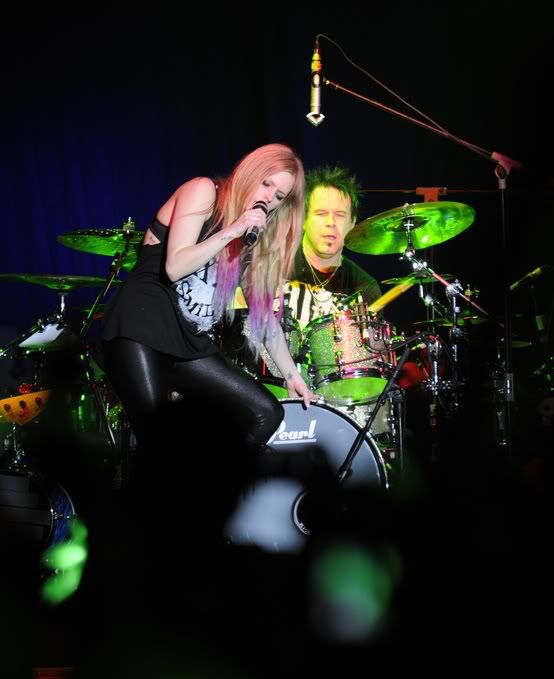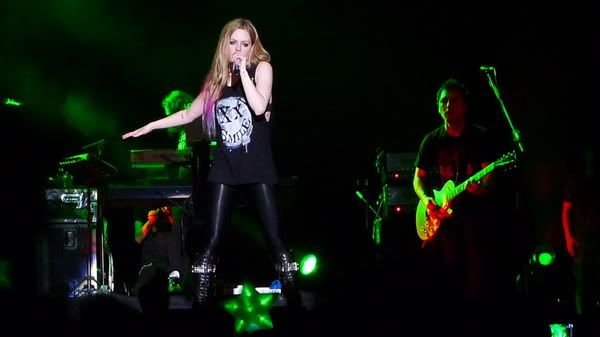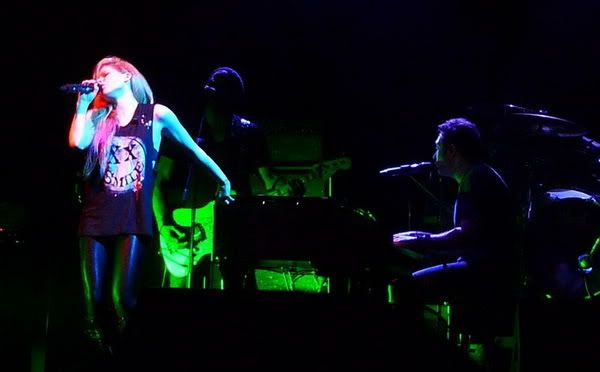 I guessed a lot of people went emotional when she beats came in and Avril started going – "I always needed time on my own". It was already the 7th song. The best part was everyone sang along though out the whole song. Totally unforgettable.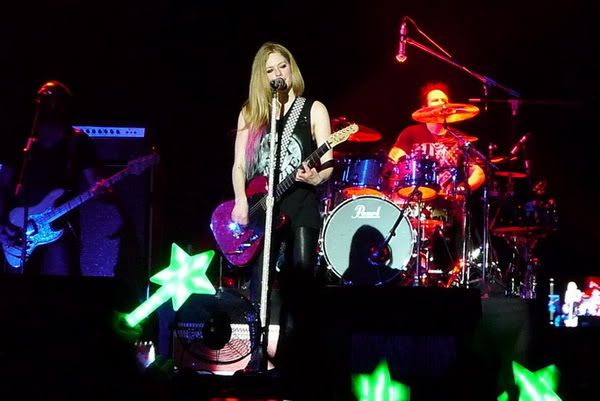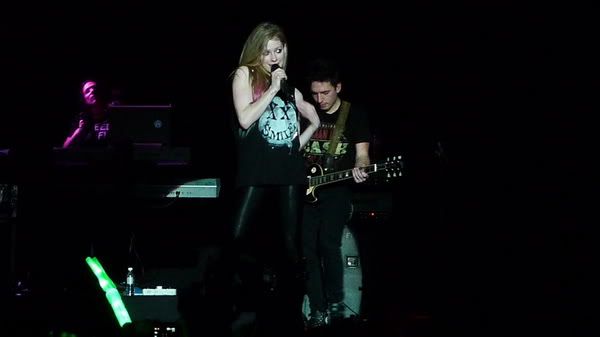 She went on and performed other popular tunes such as Wish you were here, Girlfriend, My happy ending, Smile & I'm with you. The funny side of the concert happened when the whole band left the stage leaving the crowd shouting ENCORE. They came back up later on only to switch roles and performed Pumped Up Kicks by Foster the People. It was kinda fun then. Avril ended the concert with one of her best songs ever – Complicated!
The concert lasted approx. 1.30 hours and yeah, i agree that it was short but i am happy enough having seeing her performing live. I Love Avril Lavigne!!!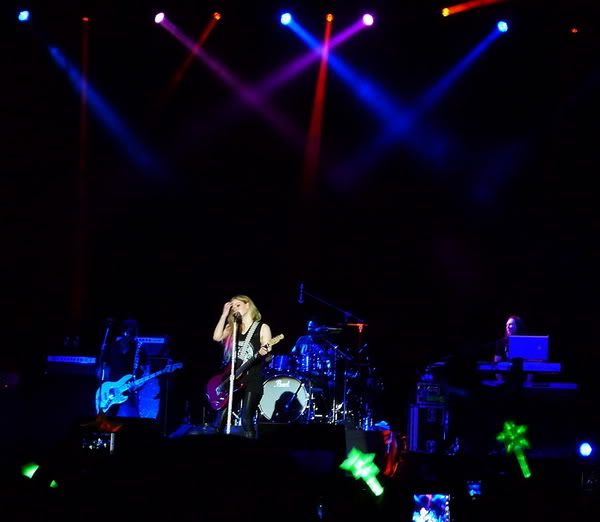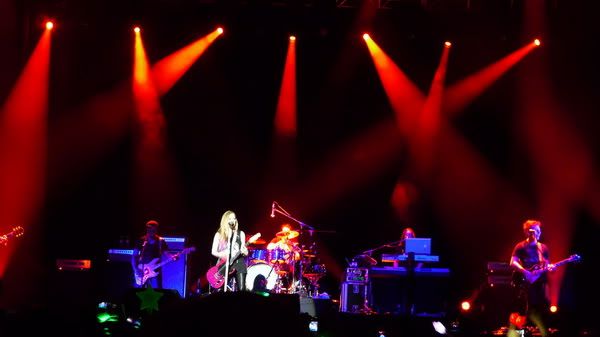 Full Track/Song list of Avril Lavigne The Black Star Tour LIVE in Malaysia
1. Blackstar
2. WTH
3. SK8ER Boi
4. He Wasn't
5. I always get what I want
6. Alice
7. When you're gone
8. Wish you were here
9. Unwanted/ Musical Piece
10. Girlfriend
11. Airplanes/ My happy ending
12. Don't tell me
13. Smile
14. I'm with you
Encore :
15. I love you
16. Complicated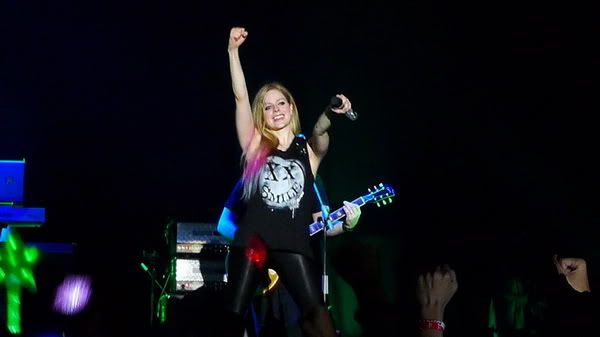 Avril YOU ROCK. <3
42 Flares
Tweet
Email to a friend
42 Flares
×