I don't know what to say. Really speechless.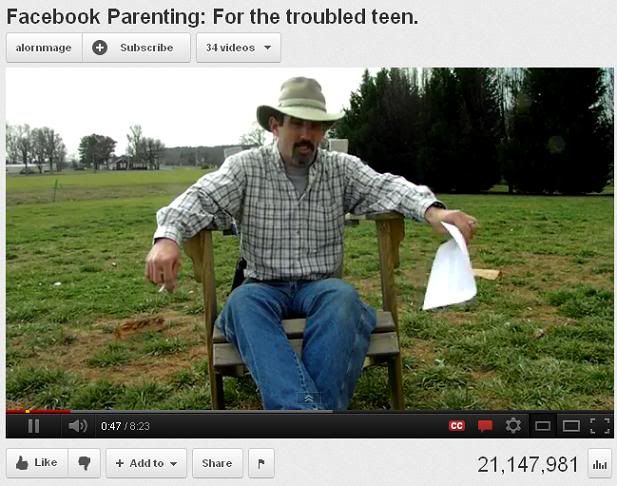 Hope you enjoy watching the video…
Who would have thought it could attract so many views in such a short period of time?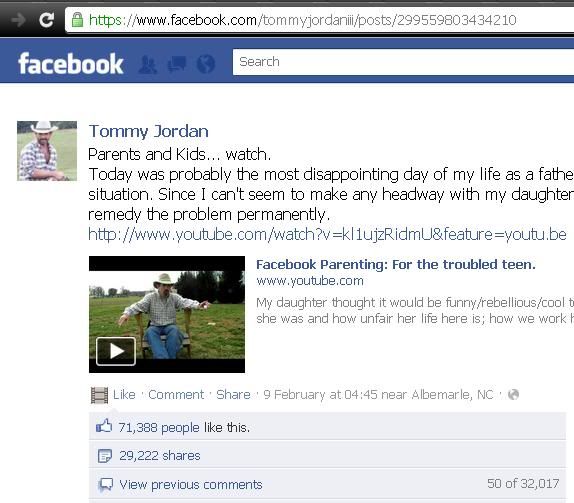 The video has sparked more YouTube videos online. Do a search on YouTube with the keywords – Facebook Parenting: For the troubled teen & you'll know what i mean. Crazy.
By the way, Tommy Jordan's latest Facebook post is funny :
I'm NOT running for President, have no intention of running for President, and would probably make a crappy president because.. nevermind why. That'd just open another can of worms! lol

But hey… that Ron Paul dude.. he's got my vote. I like his politics and I think he's got the best head on his shoulders I've seen in a politician in my lifetime. Agree/disagree.. doesn't matter. I just thought I'd put my vote behind him.

(Now I'll be accused of political campaigning too. lol.)

Source : Tommy Jordan FB Profile page
Ha…
2 Flares
Tweet
Email to a friend
2 Flares
×