It was a good good night. Was at Simple Plan's concert at KL Live just yesterday night to witness the Canadian Pop-Punk band perform live! They were good, their music were energetic & of course the whole live performance display was first class. Best of all, they kept interacting with the crowd/fans and IMHO that's the most important part in concerts!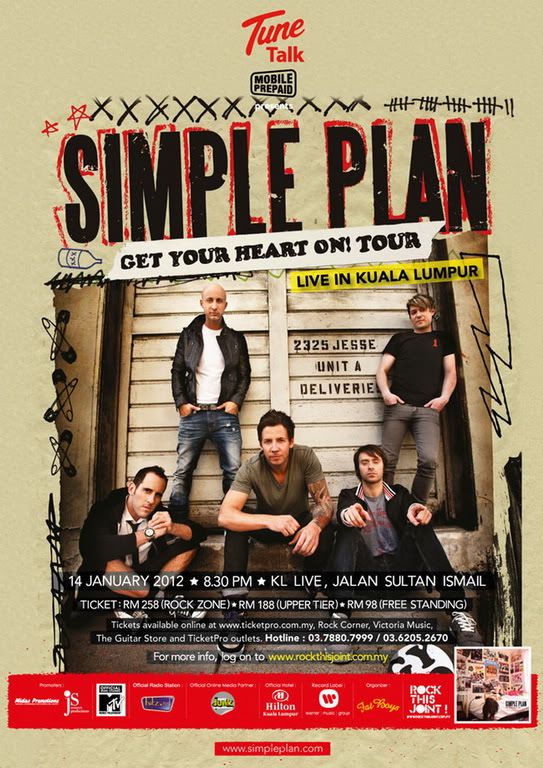 Talking to the fans in Malay a few times which includes the usual Terima Kasih & Saya Cinta Padamu, lots of fangirls in KL went crazy yelling their lungs out last night in a 2 hours concert at KL Live from 9.30-11PM.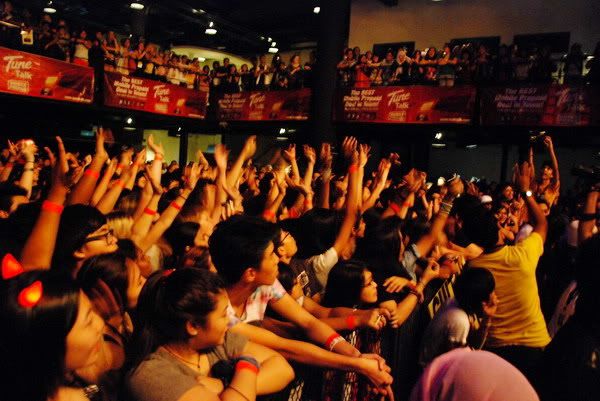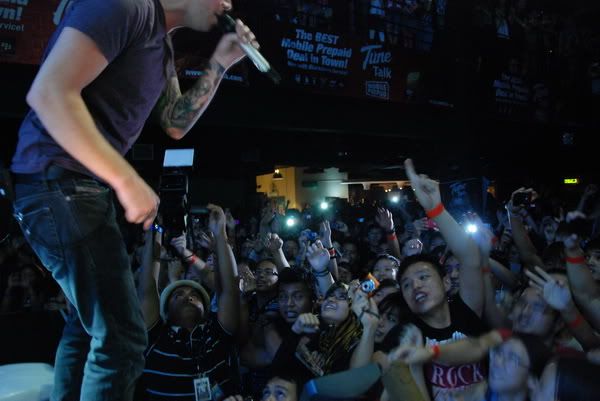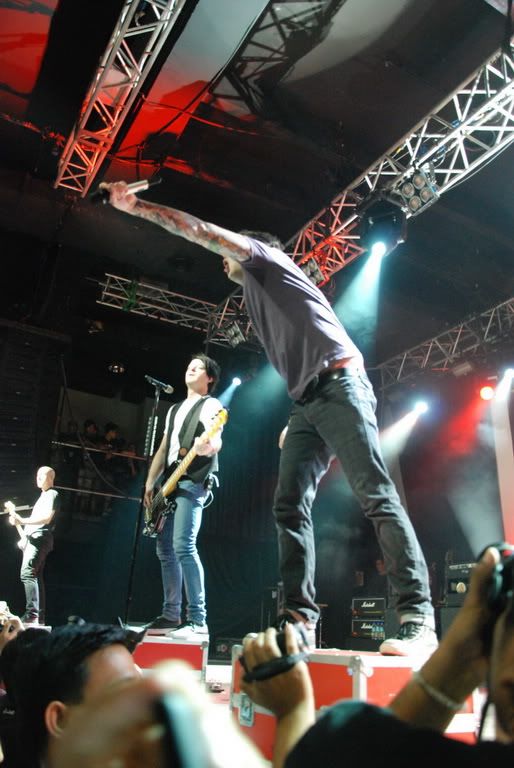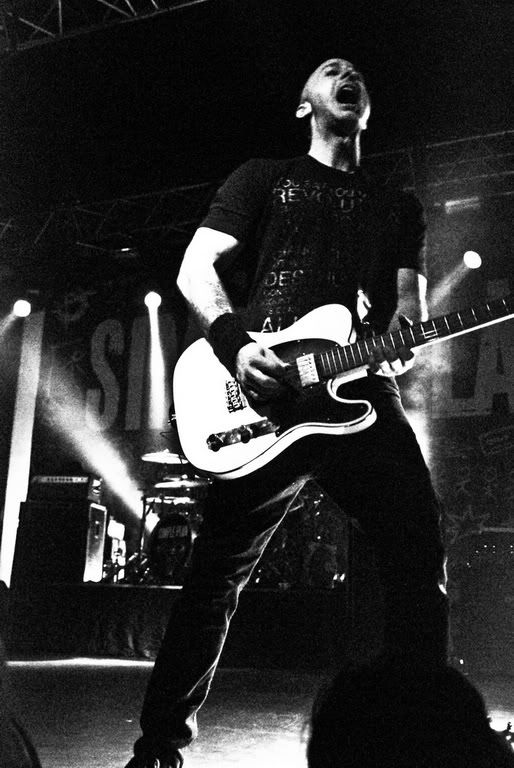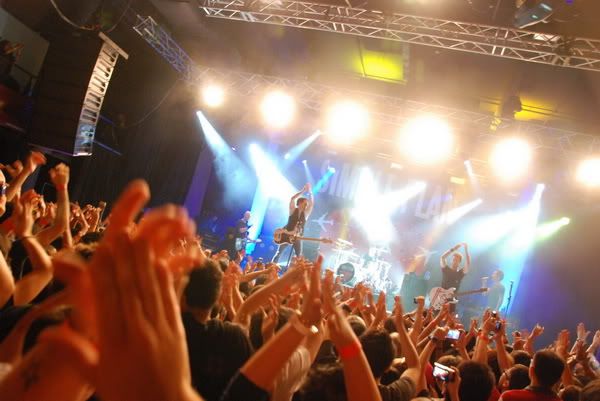 Fans were kept waiting for almost 30 minutes after the opening act The Revellers performed. They were cheering and shouting for Simple Plan from time to time with a few till the band finally came out to kick start their performance with Shut Up! When i first heard about the band Simple Plan, i was in the transition from secondary school to college times. Their songs was on local music charts that time and i can still remember playing songs like Perfect, Welcome to my life & etc on loop back then.
Of course, listening them performing it live was a different thing altogether
Pierre Bouvier was quite busy jumping around from centre stage to the left and right with the band performing a total of 19 songs last night. Good show, awesome performance, not a single second of disappointness. Perfect!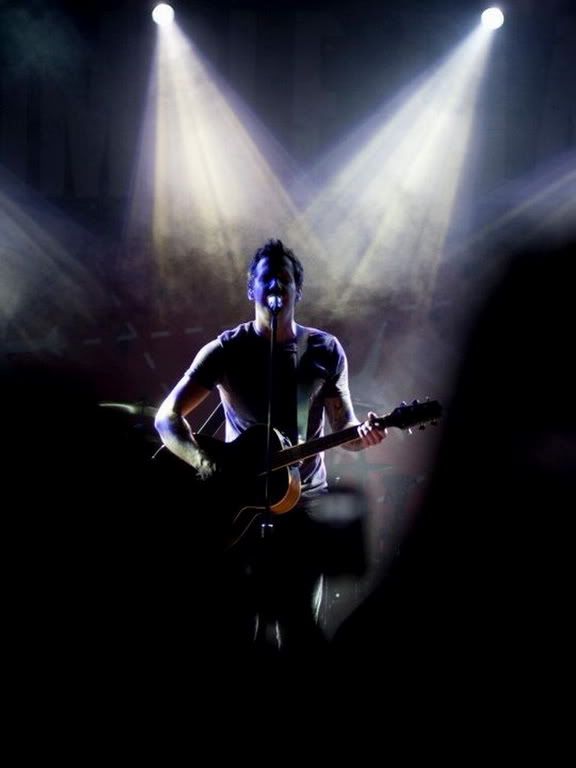 Full Track/Song List of the night
Shut Up
Can't Keep
Jump
When I'm Gone
Addicted
My Alien
You Suck At Love
Thank You
Your Love Is A Lie
Astronaut
Summer Paradise
You, Dynamite, Raise Your Glass
Jet Lag
This Song Saved My Life
Welcome to My Life
Anything
Loser of The Year
I'm Just A Kid
Perfect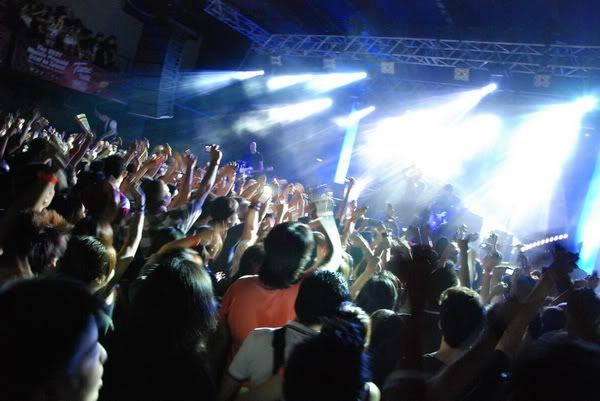 Related Link :
2012 Simple Plan LIVE in KL Facebook Album
2012 Simple Plan LIVE in KL Youtube Videos Playlist