It was good to watch a Manchester United game. What made it better was the news of Paul Scholes coming out of retirement rejoining the team and it was his first match in the FA Cup clash just yesterday night.
Paul Scholes made a whirlwind return to the Manchester United side after re-signing until the end of the season. The former England midfielder pulled on his boots an hour into United's 3-2 win over bitter rivals Manchester City. Scholes retired from football at the end of last season and had taken up a coaching role with the reserve side at Old Trafford.
Source : Dailymail.co.uk
Scholes said: 'I've been pretty clear since I stopped playing that I miss it.
'I'm delighted the manager feels I can still make a contribution to the team and I'm looking forward to playing my part in trying to bring more success to this great club.'
Wayne Rooney claimed the United players did not know about the situation until they got into the dressing room before the game.
'It was a bit of a shock to be honest, we didn't know until we were in the dressing room, but he's a great player,' he said.
United boss Sir Alex Ferguson told ITV: 'He came to see me and said he wanted to come back, he was missing it too much.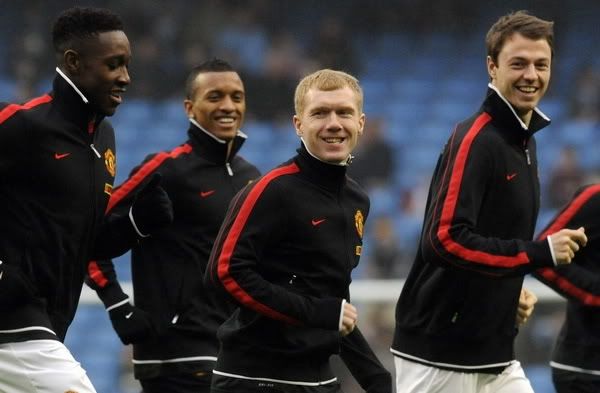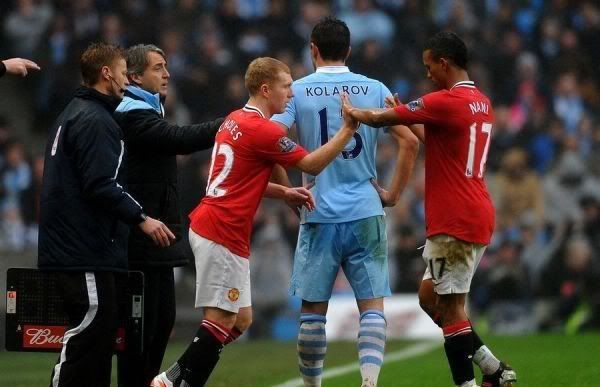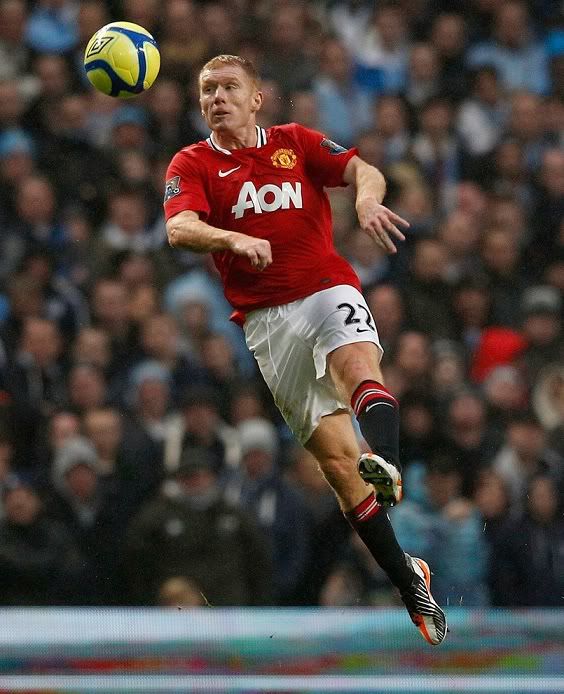 As Ashley Young now wears Scholes' old No 18 shirt, the 37-year-old has been handed the No 22 jersey.
Well, Paul Scholes wore the number 22 jersey when he first joined Manchester United so it kinda suit him now that he rejoins the team. =)
Everyone knows that he can't possibly possess that much attacking power compared to when he was at his peak firing his way from midfield with some stunning rocket shot, but i'm sure he still has it, adding it with his experience on the field, he'll still be dangerous at times.
I'm just glad that he's back. =)
1 Flares
Tweet
Email to a friend
1 Flares
×