Tiffanie was around last weekend & i brought her to Wau Penyu at Solaris Dutamas for lunch on Sunday. =)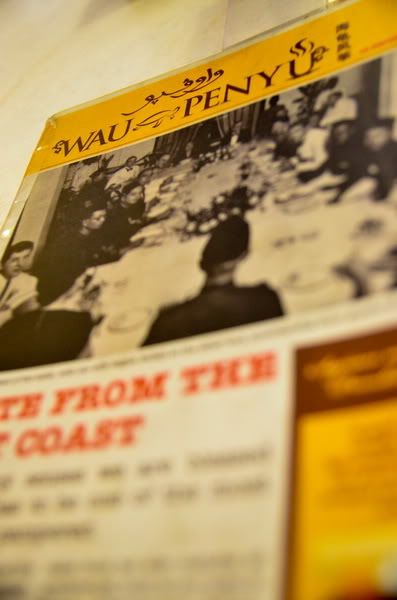 Upon entering the premise, we felt really hot & stuffy but soon we found out that the place was under some kinda maintenance. Good thing that the staffs there were kind enough to push some portable air conditioner towards us. Anyway, we quickly went through the menu to order food.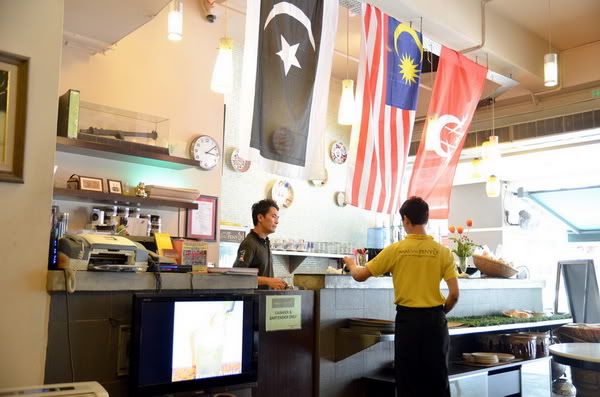 The unique selling point of this specific food outlet is they serve some really authentic Malaysian food. Apart from the usual Nasi Lemak & Nasi Goreng, they have Nasi Dagang & Nasi Kerabu as well!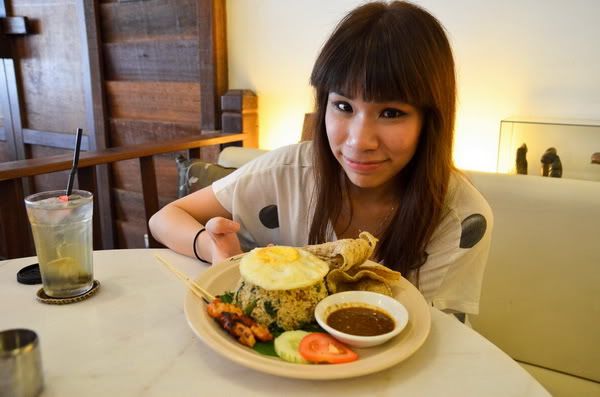 Well, it was a pleasant lunch that afternoon. I ordered Nasi Kerabu Endo while she ordered Nasi Goreng Kampung & to our delight, the food served there was good. Delicious!! =D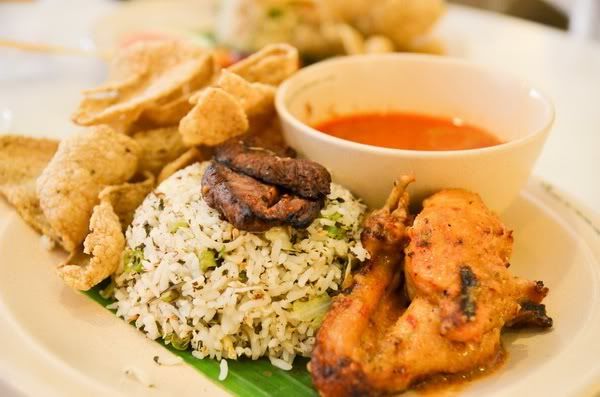 Nasi Kerabu Endo RM17.90 – 4.5/5
Mixed Ulam (Bean Sprout, Long Bean, Ginger Torch, Cucumber, Kesum Leaves) in Steamed White Rice, Smoked Beef, Chicken Percik, Salted Fish, Sambal & Fish Crackers.
The rice with mixed ulam smells really nice where the chicken percik tasted just right! The curry paste served along the dish was good and it goes along perfectly with the rice. I finished every drop of it LOL!

Nasi Goreng Kampung RM16.90 – 4/5
Wok Fried Rice, Anchovies, Egg, Sambal Belacan, Kangkong, Fish Crackers & Chicken Satay Skewers
Tasted a bit of this stealing the food from her plate when she wasn't aware and thought that mine was better hahaha. Of course, this plate of Nasi Goreng Kampung is delicious as well.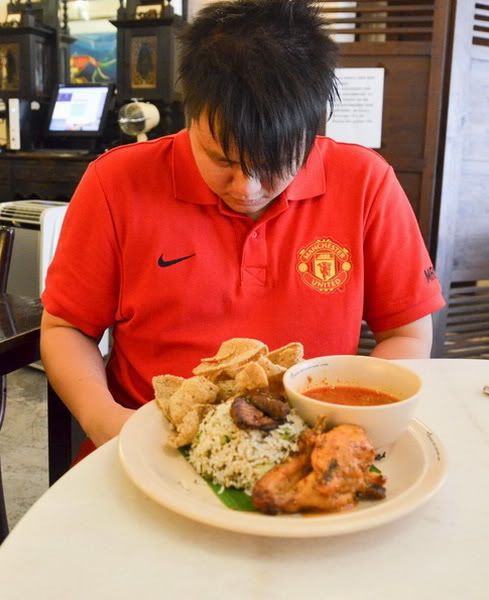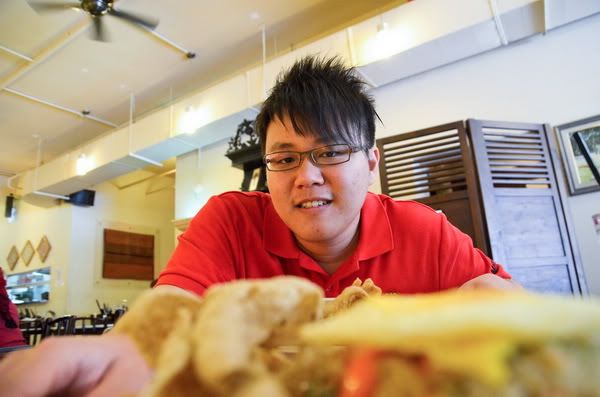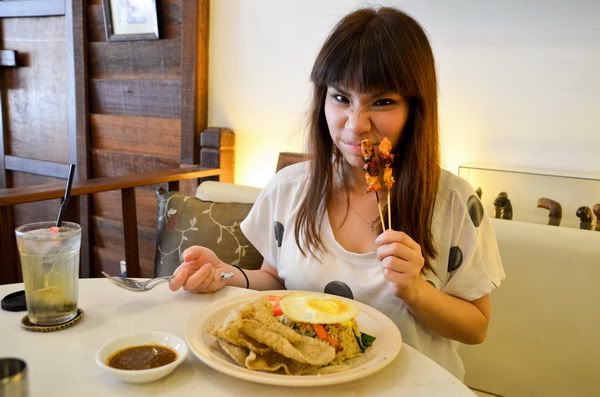 A decent place with pretty good food under a good ambiance and of course, up to standard customer service!  Will definitely drop by here again. Gonna get their Nasi Dagang the next time i visit, heard some good reviews on that hehehe. =D
Wau Penyu Solaris Dutamas
A3-G1-03, No. 1, Jalan Dutamas 1,
Solaris Dutamas, 50480 Kuala Lumpur
+60362079177
6 Flares
Tweet
Email to a friend
6 Flares
×