Was delighted when a friend send me the link to this teaser video released by Warner Bros. Japan a few days back. The video teaser is about Rurouni Kenshin – aka Samurai X 浪客剑心 Live-Action Manga Adaptation Movie that will be out in August 2012.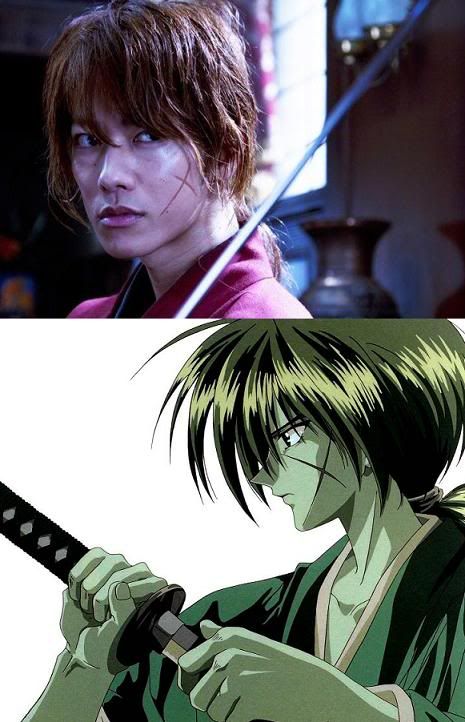 Keishi Ōtomo is directing this samurai film starring 22-year-old actor Takeru Satoh (Kamen Rider Den-O, Rookies, Beck, Ryōmaden) as the titular character. 17-year-old actress Emi Takei plays the heroine Kaoru Kamiya. Yuu Aoi (Hana and Alice, Honey and Clover) plays Megumi Takani, Munetaka Aoki (The Last Message Umizaru, live-action The Girl Who Leapt Through Time) plays Sanosuke Sagara, and Taketo Tanaka plays Yahiko Myōjin. Kouji Kikkawa (Let's Dance With Papa) as Jine Udō, Yosuke Eguchi (Shonan Bakusozoku, Tokyo Love Story) as Hajime Saitō, and Teruyuki Kagawa (From Up On Poppy Hill, 20th Century Boys) as Kanryū Takeda round out the cast.
Source : animenewsnetwork.com
Keishi Otomo's live action adaptation of Nobuhiro Watsuki's popular and long running samurai manga Rurouni Kenshin – aka Samurai X – arrives on Japanese screens in August and Warner Brothers have released a first teaser for the film.

Takeru Satoh, a veteran of the Kamen Rider series, takes on the title role with Emi Takei, Yuu Aoi, Munetaka Aoki, and Taketo Tanaka in support parts.
From the 40 seconds video teaser of the movie, it looks promising!! Gotta remind myself when it's August next year hehehe. This whole manga series is one of my favourite back in primary school times. =)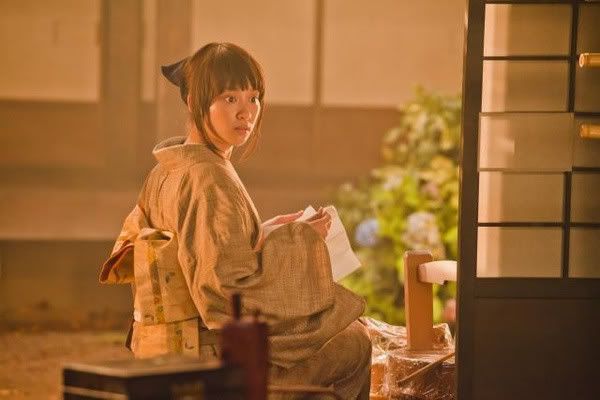 Can't wait for the movie to be out!
49 Flares
Tweet
Email to a friend
49 Flares
×