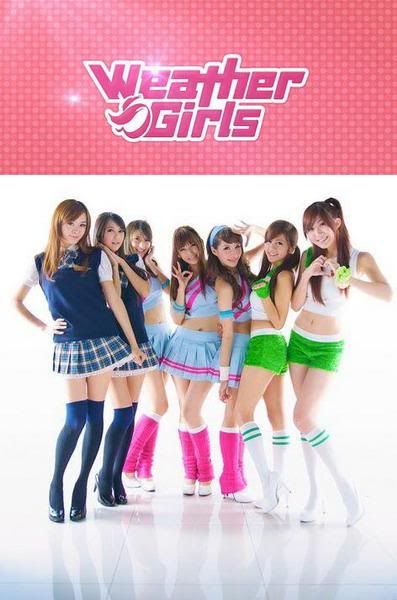 I don't know if any of you know about this, but well i think it's quite interesting to share it. Since August 2010, Next Media Group from Taiwan has came out with a 'cute' way in daily weather announcement through NextTV (壹電視). YES, since August 2010 and i only found out about it now! LOL.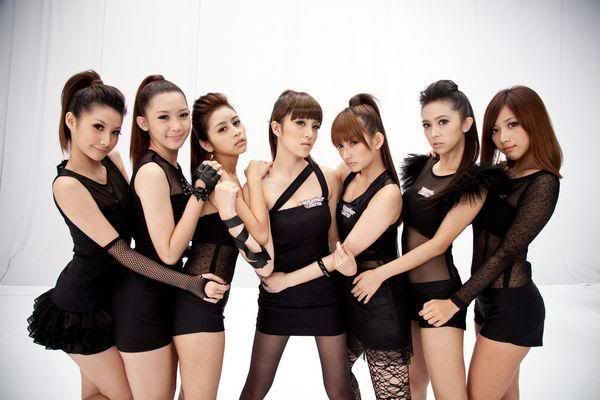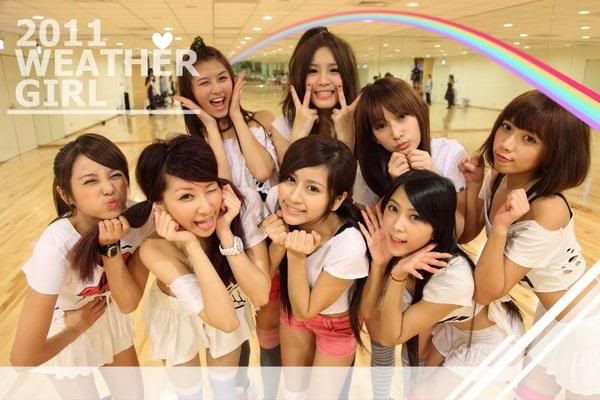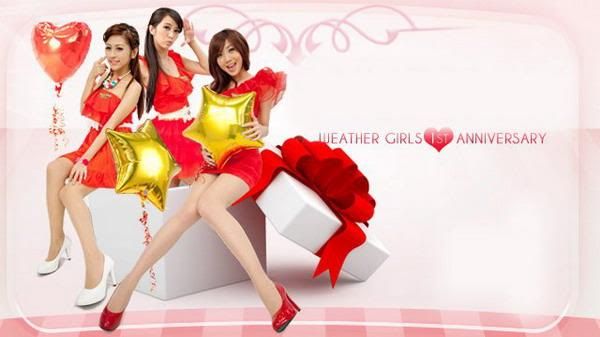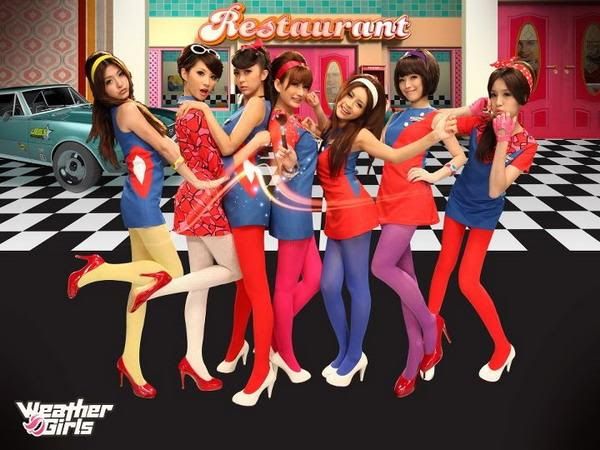 With the name WeatherGirls天氣女孩, each girl is assigned to different days in a week where there'll be a video posted daily (Different title each day) featuring them in some sexy/dance moves with music in the background to the day's weather forecast.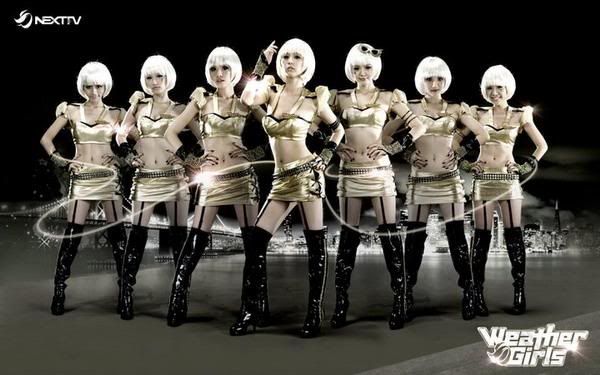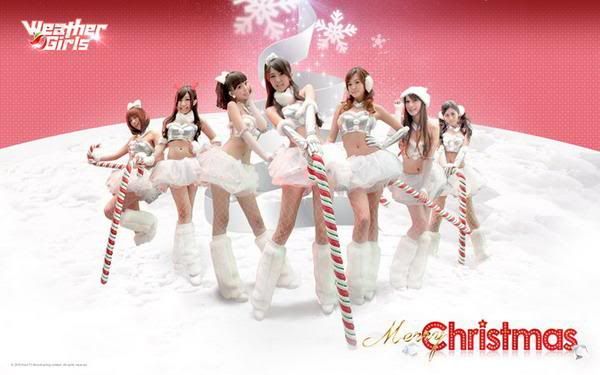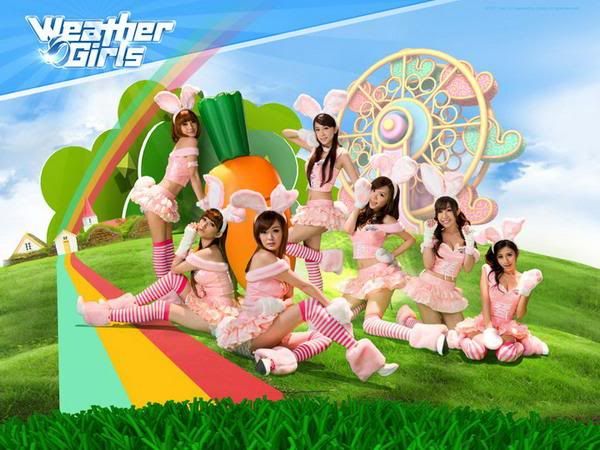 The short clips are only posted online featuring the bunch of cute young Taiwanese girls.
There'll be a specific theme each month (refer to all the pictures in this post LOL) and videos will be posted across different YouTube channels as well as promoted through other social media platforms.
Full list of themes since August 2010
(2010)
08 | 活力啦啦隊
09 | 甜心空姊
10 | 歡樂國慶
11 | 壞壞複製娃娃! BAD!
12 | 糖果聖誕節 SWEET!))
(2011)
01 | 兔寶寶樂園 Happy2011
02 | 辛卯迎新春 Happy CNY
03 | 運動女孩 Let's GO!
04 | 可愛糖果節 Candy Princess
05 | 環保愛地球 WG❤EARTH
06 | 卒業季節 Graduation Season
07 | 新入社員 Weather Girls Co ,Ltd
08 | 生日派對 WG1st Anniversary
09 | 甜心排球社 Volleyball Girls
10 | 摩登復古AGOGO
11 | 夢之惑星DREAMS
12 | 天氣戰隊ウェザー せんたい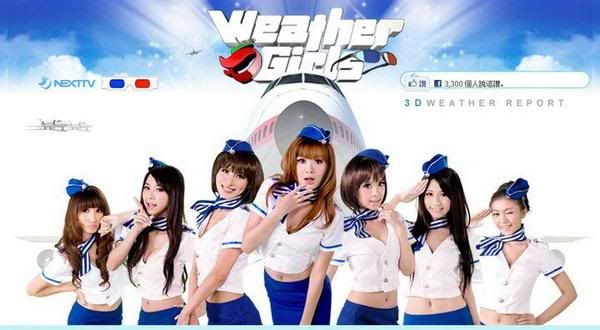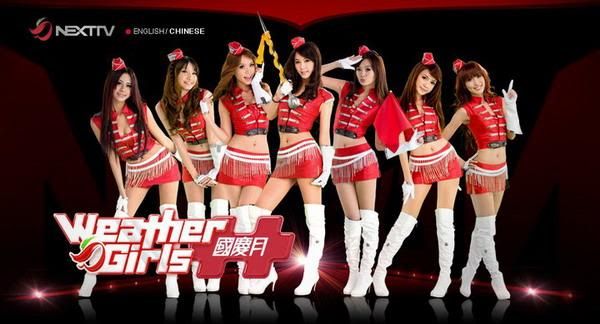 The theme for this month is 'Sentai Weather Girls' as the bunch plays homage to the Japanese Super Sentai series, better known as Power Rangers in US.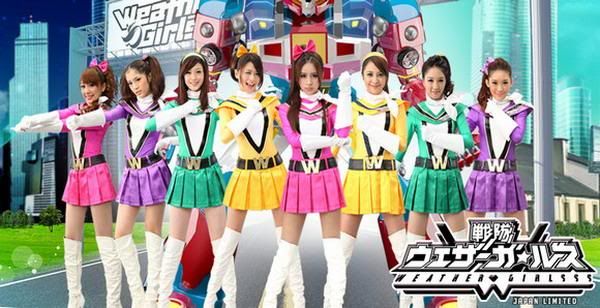 That being said, i'm quite puzzled where i've been wondering what's the main objective of this whole project. Anyone knows anymore information on this? Hmmm. Btw, do you really care about the weather when you watch the video? LOL.
Go Go Mighty Morphing Weather Rangers!

Related Links :
Weather Girls 天气女孩 Website
Weather Girls 天气女孩 Twitter
Weather Girls 天气女孩 Sina Weibo
Weather Girls 天气女孩 Facebook
Weather Girls 天气女孩 YouTube
15 Flares
Tweet
Email to a friend
15 Flares
×