The 45th TVB Anniversary Awards 萬千星輝颁奖礼 ended not long ago and the results was kinda interesting. Was reading articles and Sina Weibo mentions as well as browsing through the pictures in the past half an hour.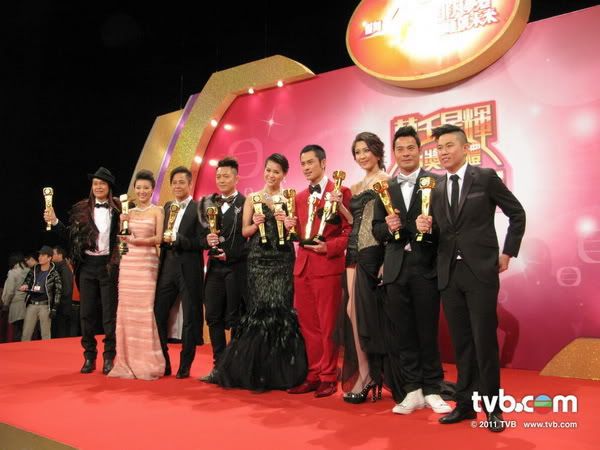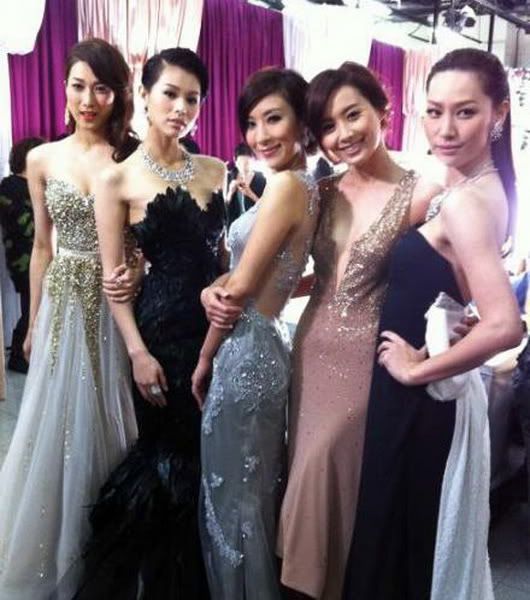 It was interesting as Kevin Cheng 鄭嘉穎 & Myolie Wu 胡杏兒 who both acted in the same series Ghetto Justice 怒火街頭 emerged as best actor & best actress. However, the series itself failed in nailing the best series in the 45th year of the awards.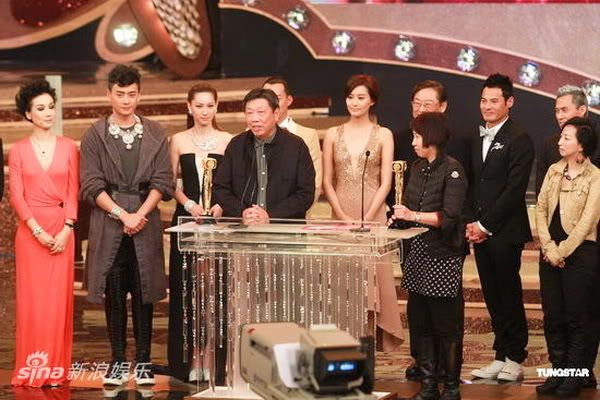 Frankly speaking, i don't have as much time as i have compared to my college days where i would watch all sorts of series be it from HK, TW, JP, KR & etc but Lives of Omission 潜行狙击 was one of the series i watched from the first episode till the last and i'm pretty happy that this particular Hong Kong Drama won the best series in the awards earlier tonight. =)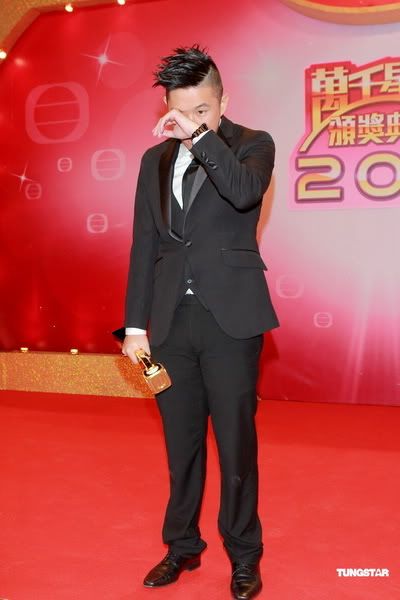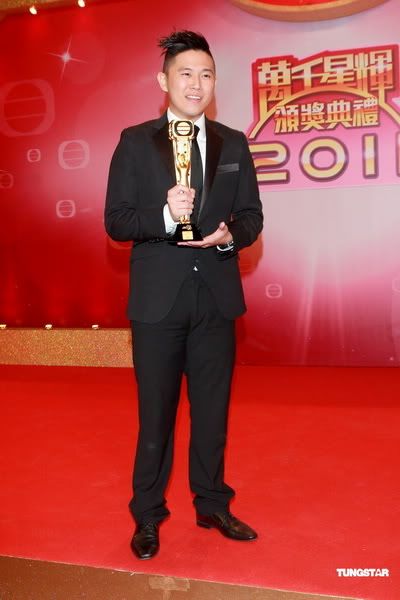 MC Jin 欧阳靖 won the Most Improved Actor award and he shed a few tears. Aha!
Red Carpet Pictures :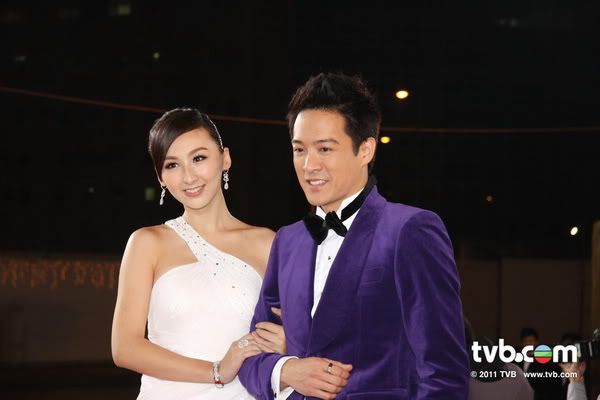 Ron Ng 吴卓羲 & Aimee Chan 陈茵媺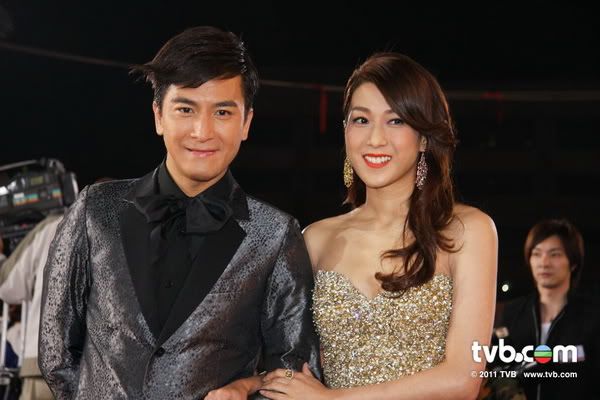 Kenneth Ma 马国明 & Linda Chung 钟嘉欣

Nancy Wu 胡定欣 & Ruco Chan 陈展鹏

Tavia Yeung Yi 杨怡

Natalie Tong 唐詩詠

Fala Chen 陈法拉 & Michael Tse 谢天华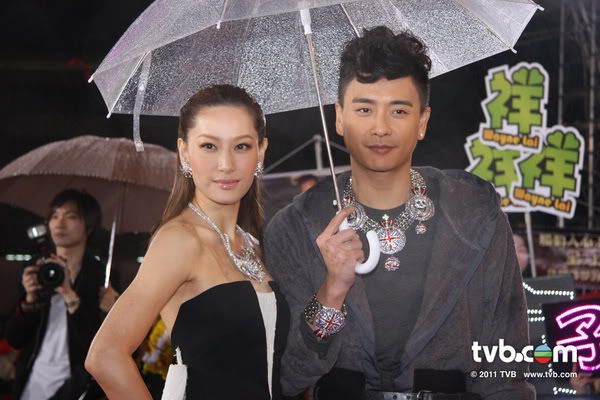 Kate Tsui 徐子珊 & Bosco Wong 黄宗泽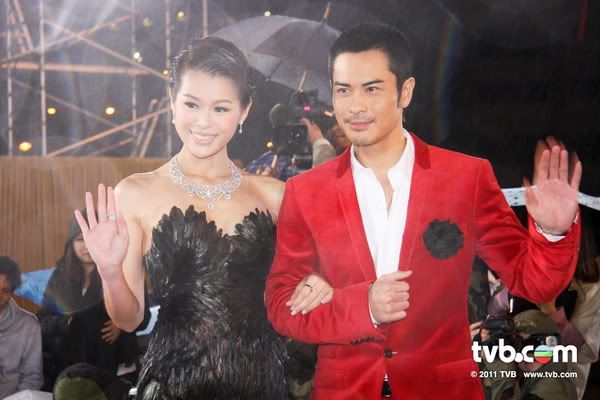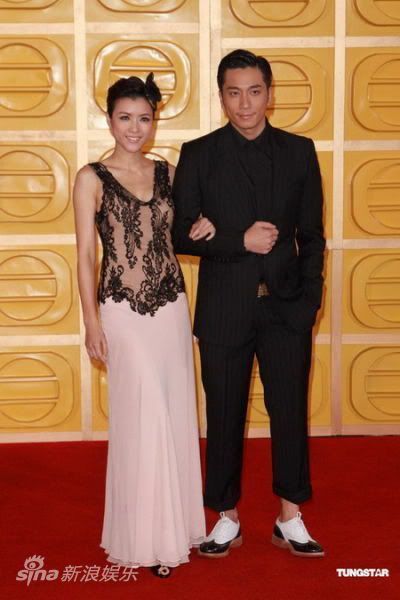 Aimee Chan 陈茵媺 & Ron Ng 吴卓羲

Linda Chung 钟嘉欣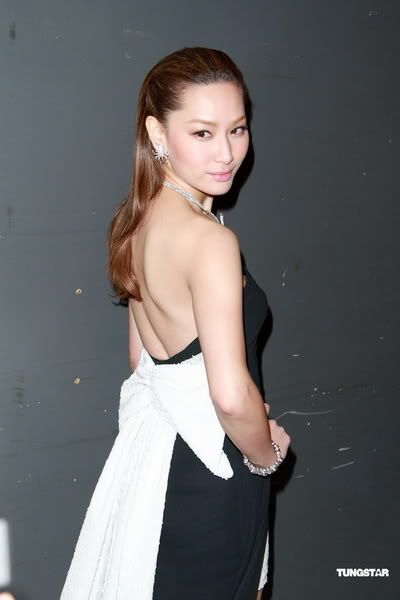 Kate Tsui 徐子珊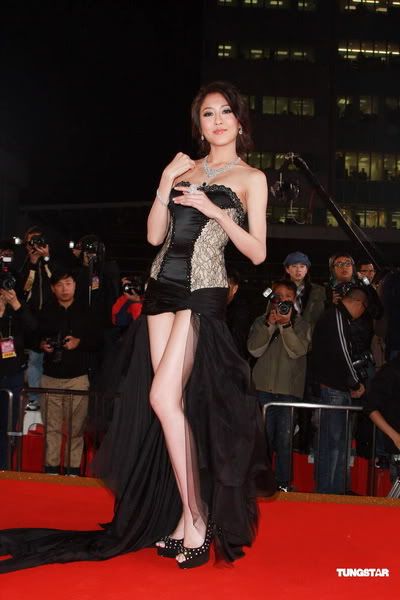 Sharon Chan 陈敏之

Kate Tsui 徐子珊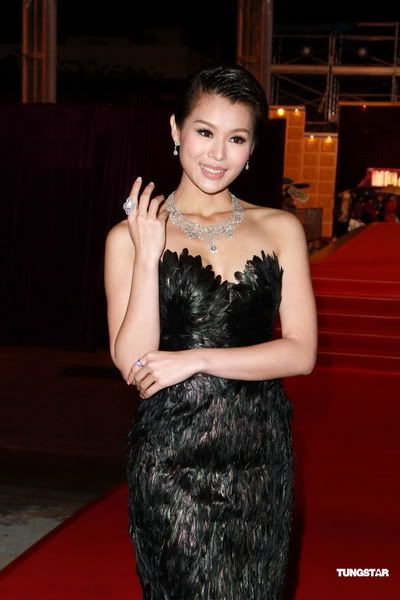 Myolie Wu 胡杏儿
Awards Ceremony Pictures :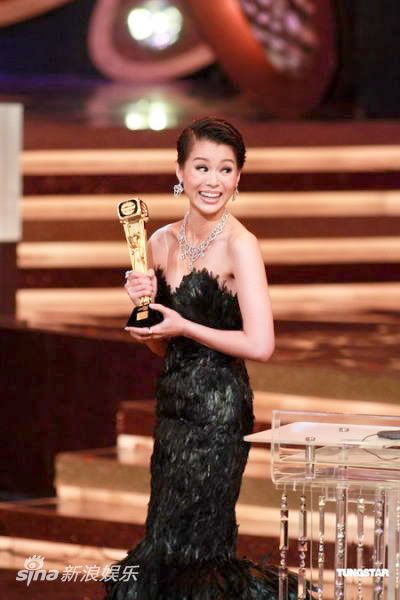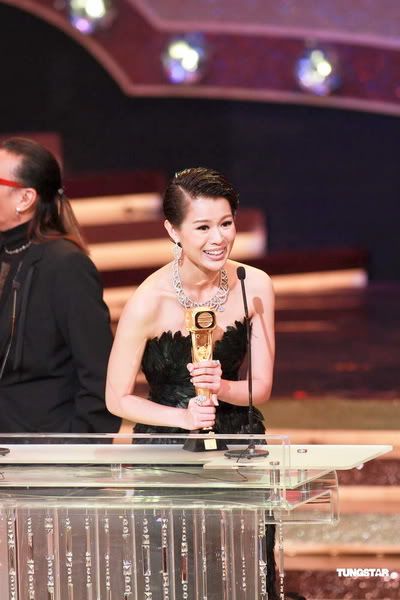 Myolie Wu 胡杏儿 wins Best Actress Award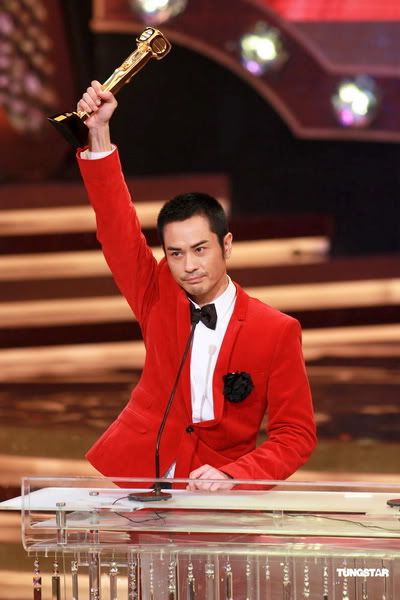 Kevin Cheng wins Best Actor Award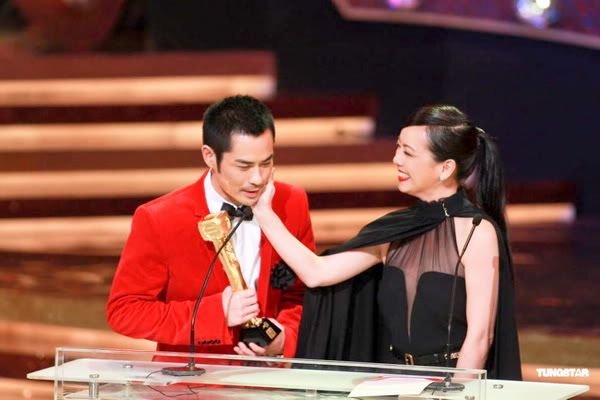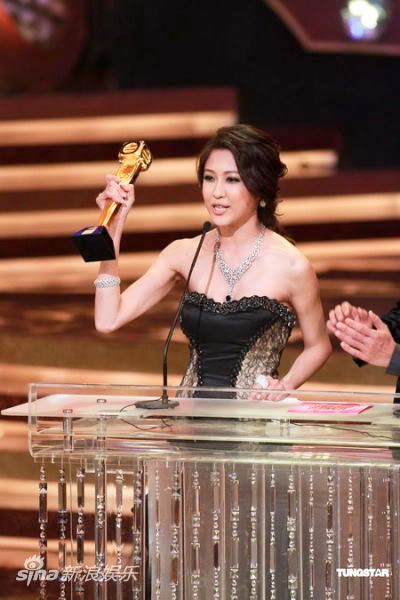 陈敏之 wins Best Supporting Actress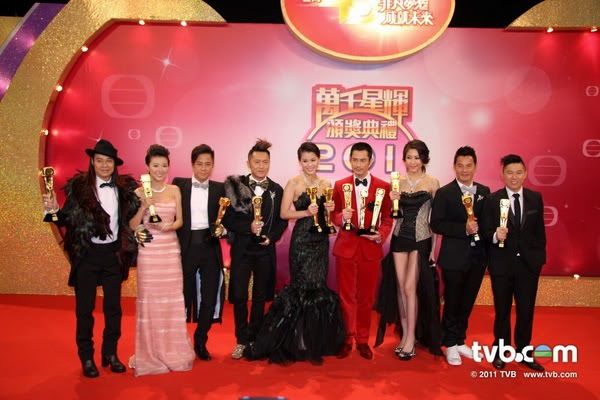 Well, congrats to all the winners. Here's the winning list 45th TVB颁奖典礼获奖名单:
Best Drama 最佳剧集奖: Lives of Omission 潜行狙击
Best Actor 最佳男主角奖: Kevin Cheng (Ghetto Justice) 郑嘉颖(怒火街头)
Best Actress 最佳女主角奖: Myolie Wu (Curse of the Royal Harem) 胡杏儿(万凰之王)
Best Supporting Actor 最佳男配角奖: Ben Wong (Lives of Omission) 黄智贤(潜行狙击)
Best Supporting Actress 最佳女配角奖: Sharon Chan (Ghetto Justice)陈敏之(怒火街头)
My Favorite Male TV Character 我最喜爱的电视男角色: Kevin Cheng (as Law Ba in Ghetto Justice) 罗力亚(怒火街头郑嘉颖饰)
My Favorite Female TV Character我最喜爱的电视女角色: Myolie Wu (as Wong Si Fu in Ghetto Justice) 王思苦(怒火街头胡杏儿饰)
Most Enjoyable Program 最具欣赏价值大奖: HK Back Then 香港演义
Most Improved Actor 飞跃进步男艺员奖: MC Jin 欧阳靖
Most Improved Actress 飞跃进步女艺员奖: Sire Ma 马赛
Best Variety/Informative Show 最佳节目主持: All Star Glam Exam 华丽明星赛
Best Television Program Host 最佳综艺节目: 草蜢 Edmond So, Calvin Choy, Remus Choy – Water of Life
Life Achievement Award 万千光辉演艺大奖: Lee Heung Kam 李香琴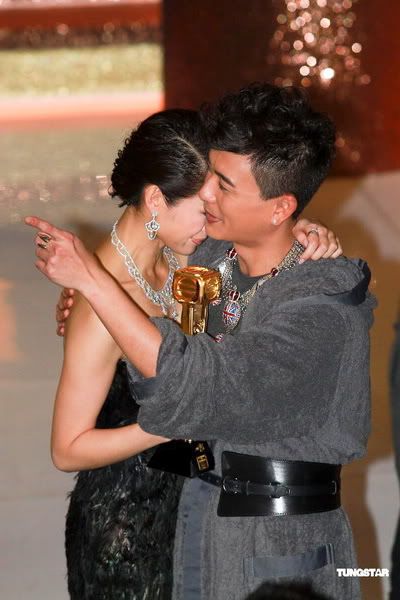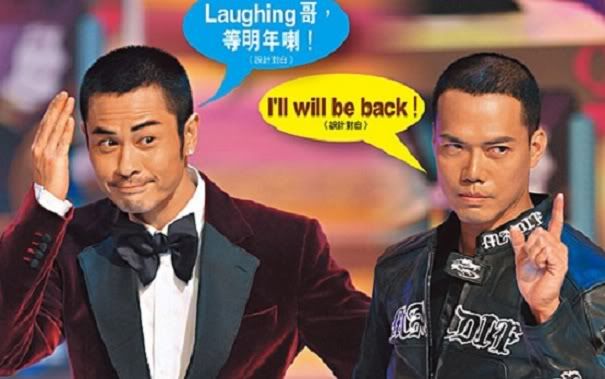 7 Flares
Tweet
Email to a friend
7 Flares
×