Earlier this week when i was still in VivoCity Singapore, i had one of the best dinner in 2011 having Japanese hotpot – Shabu Shabu at Shabuya in the mall. We ordered a set which was available just for the festive period.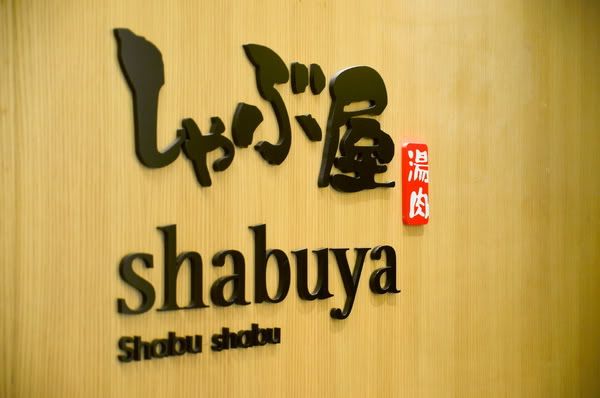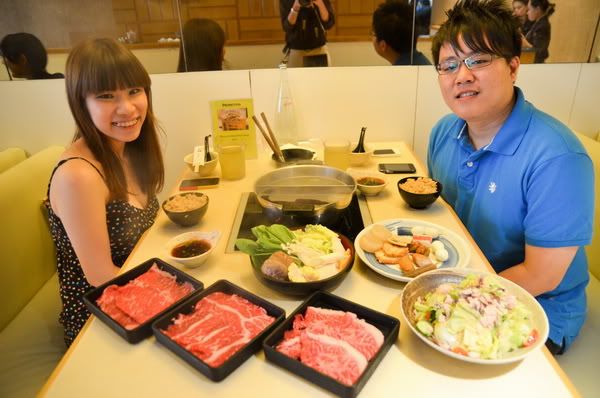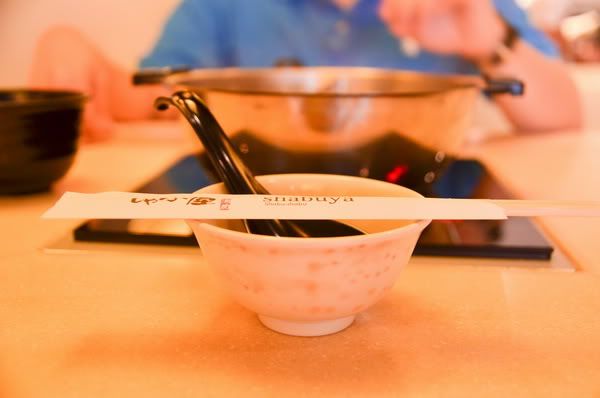 It was a very fulfilling meal with both of us adding some weight definitely!! Two types of soup base were served – the Miso Soup Base & the Plain Soup Base. The huge portion of salad came shortly after. It was so huge that we were still having it in mid of having our 'Japanese hot pot'!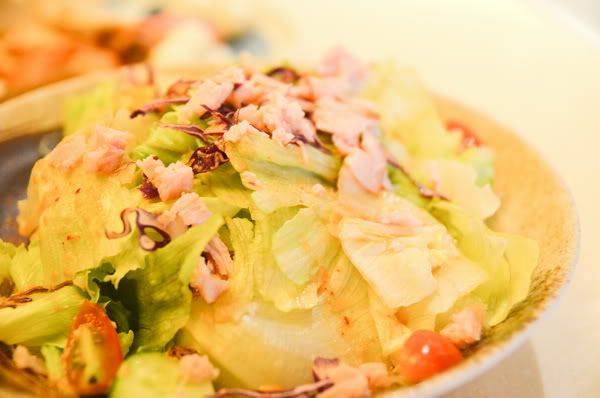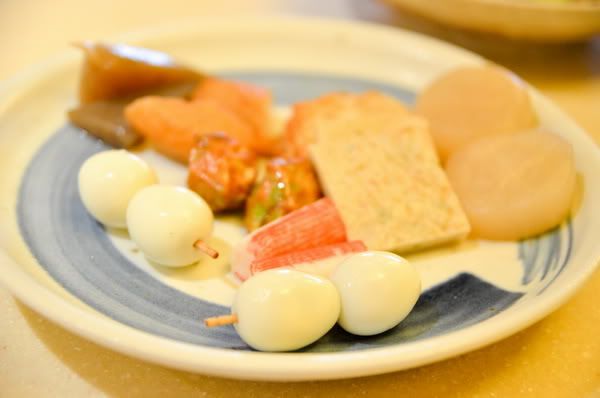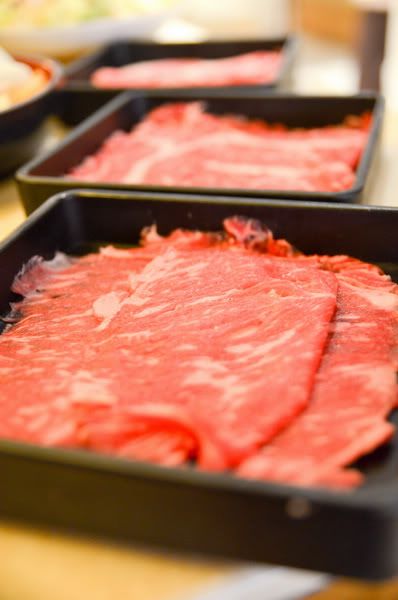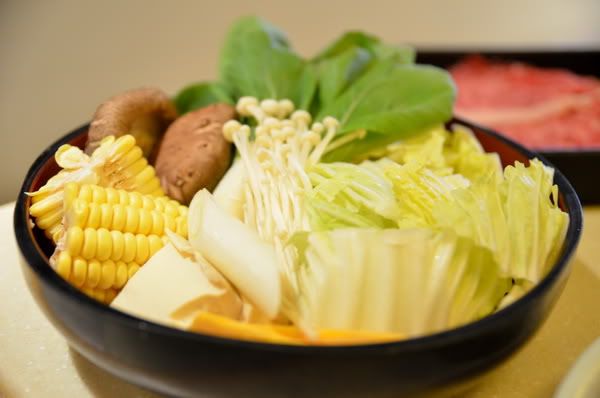 Soon, they placed a big bowl of vegetables as well as assortments of processed meat & 3 portions of beef – both Wagyu & Angus yums!!!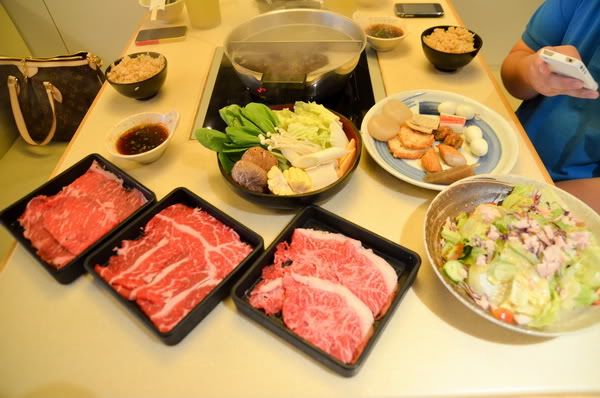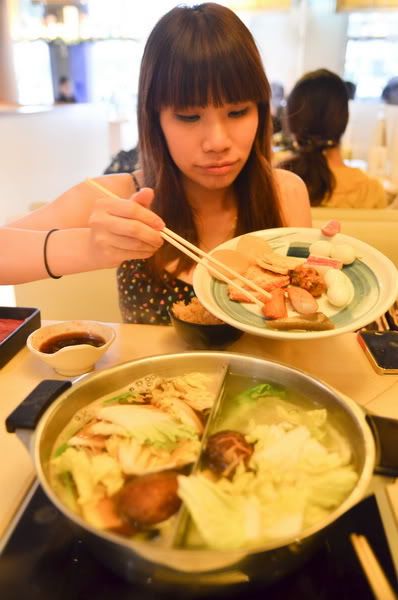 We were pretty busy putting in almost everything into the soup and it was fun doing so with the girlfriend. She was quite cheeky at times & i was just sitting there looking at her mixing this and that here and there.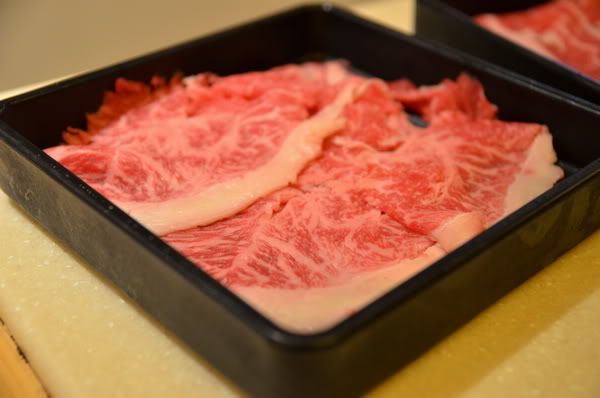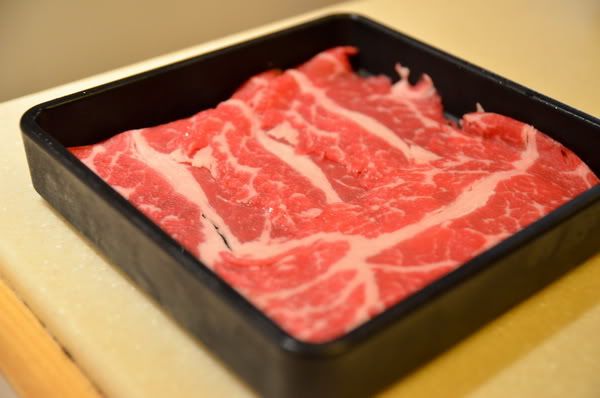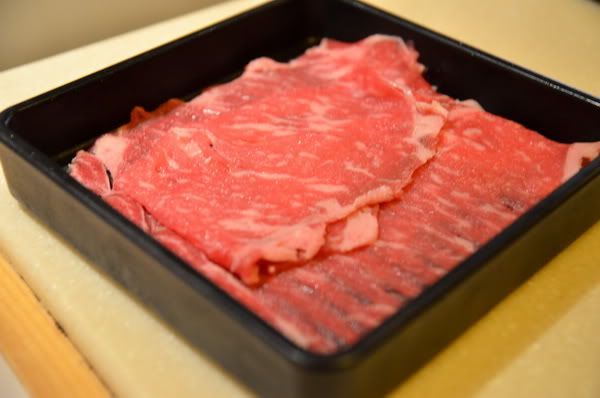 Ah the beef, it was Ichiban!! The thin slices of beef was the best, placing it into the soup for approximately 10-20 seconds and take out, place in your mouth = YUMS!!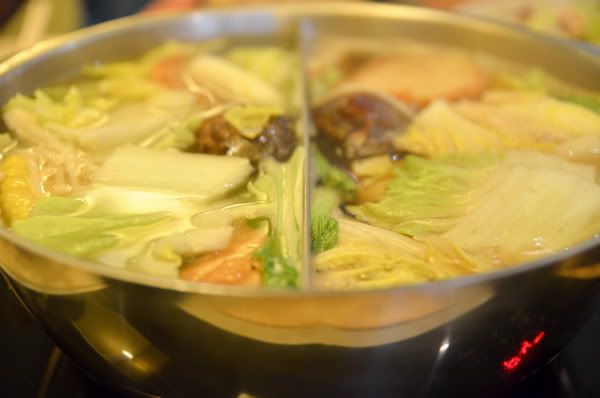 Of course, the soup base was pretty tasty as well, with the assortments of different types of vegetables & meat – this is probably one of the best meal I've had in Singapore. Okay, i admit, i didn't have that much MEALS down south. Will probably do so in the coming year. Haha!
Not to mention, the fried rice served was delicious as well. I finished the whole bowl of rice along with the food mentioned above…
… and find myself having difficulties walking in the mall later on. Too full. Bleh.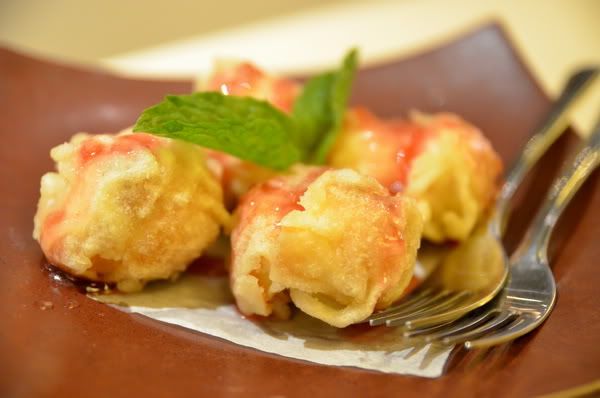 The meal ended when the last piece of Tempura Ice Cream going down my stomach as we finally called for the bill.
Great ambiance, good service, delicious food(Yes i'm a Malaysian and i can't believe i just said that food in Singapore is delicious) & most importantly, it all falls on who are you dining with. *wink*
The bill, is it important? It was SGD 85.80. LOL.
Shabuya VivoCity Singapore
1 Harbourfront Walk
#01-102/103 Singapore 098585
Tel : +65 63770060
Email : mail@createries.com
For Catering : +65 64114999
3 Flares
Tweet
Email to a friend
3 Flares
×