2PM, the South Korea boy band (Junsu, Junho, Nichkhun, Taecyeon, Wooyoung & Chansung) was at Stadium Negara, Kuala Lumpur just yesterday night performing to a sold-out concert at 8.30PM where the 6 manly guys completed a feat of 25 songs till 11PM.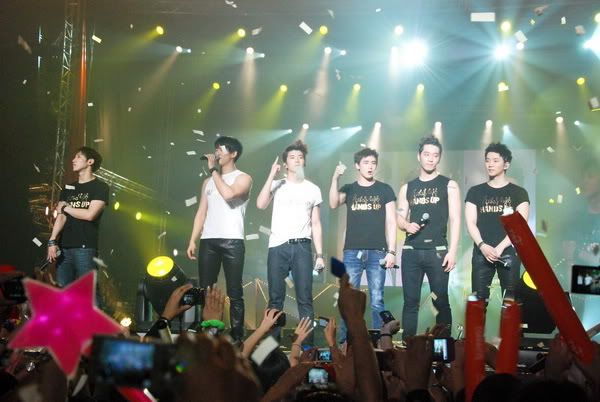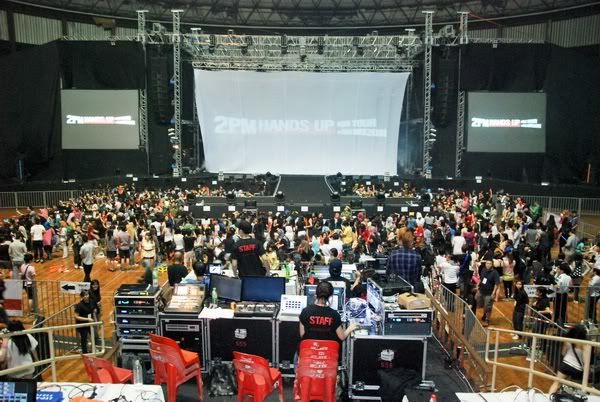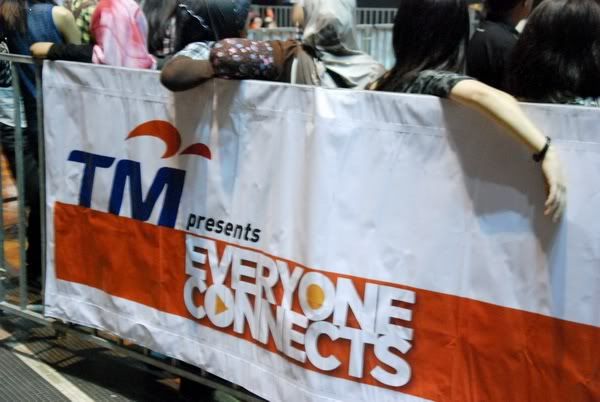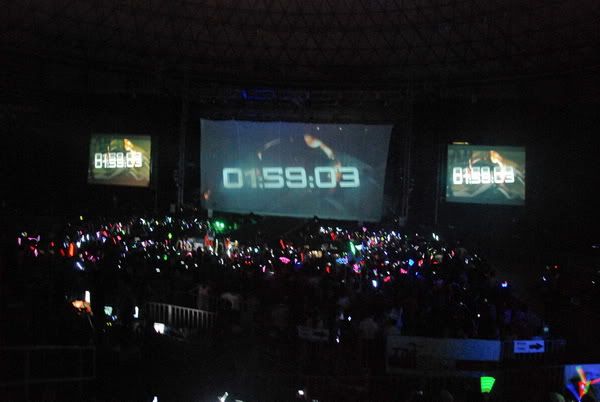 Thanks to TM Everyone Connects, i had the chance to be amongst thousands of loud-screaming fans where i went around the area from left to right to center here and there. The concert started on time at 8.30PM where they first sang/performed the song 'HOT'.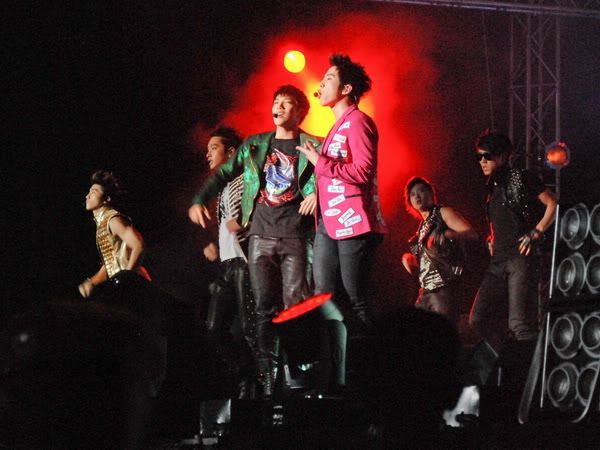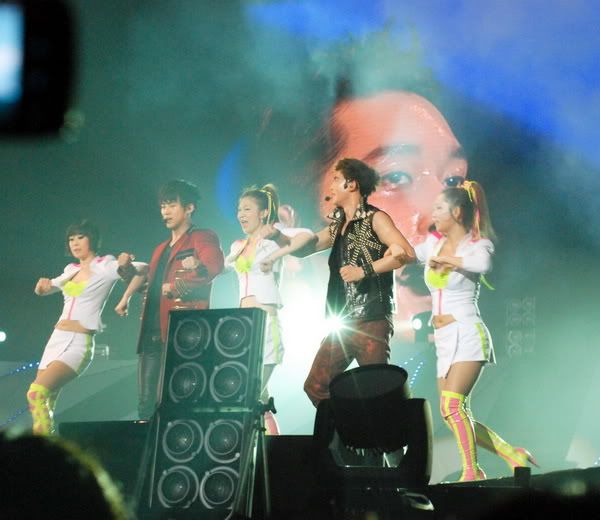 It seems like all the hottest there have infinity voice screaming out loud on top of their voice from the first song till the end of the concert. The atmosphere in the Rock zone was really high while i was happily snapping pictures non-stop.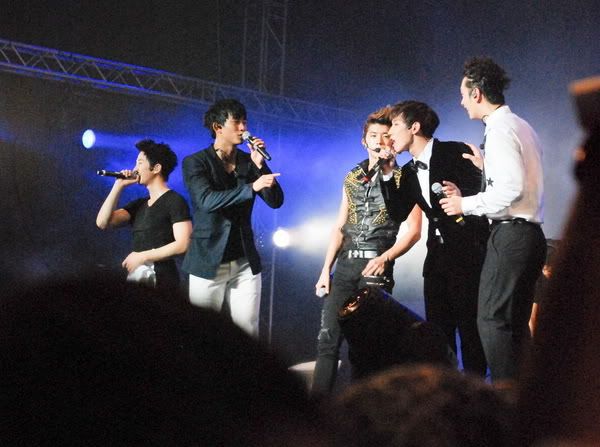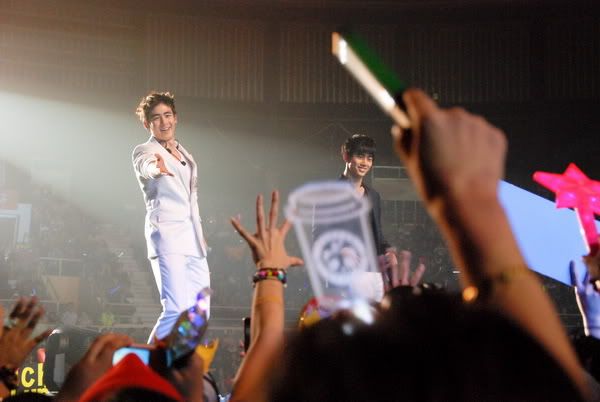 Having been to a few concerts/music showcase with Korean artiste, i must say that these performers/singers are really very good in interacting with their fans and that is definitely one strong factor on WHY is Kpop so successful over the world.
With their sweet mouth plus some body/hand gestures & lovely cute moves, i guess it was all worth while for all the hottest who were there watching them even if they aren't from Malaysia.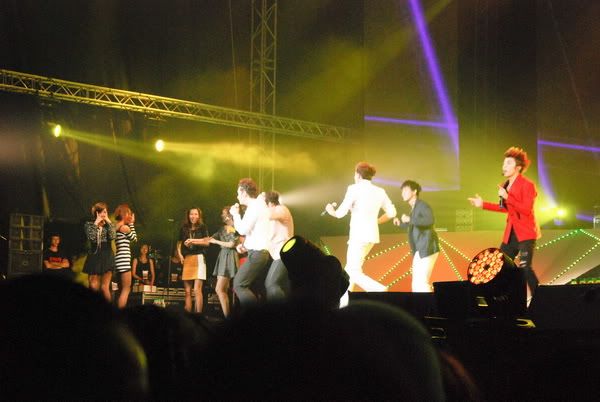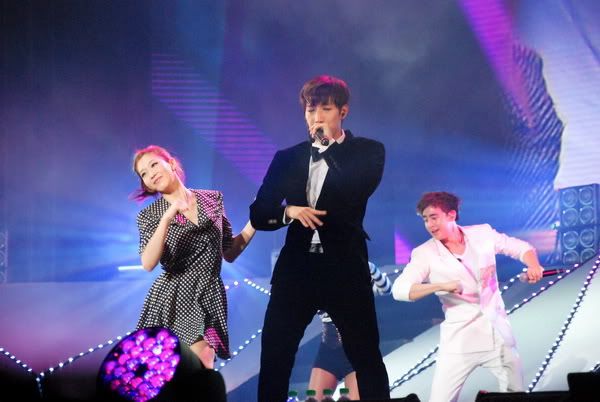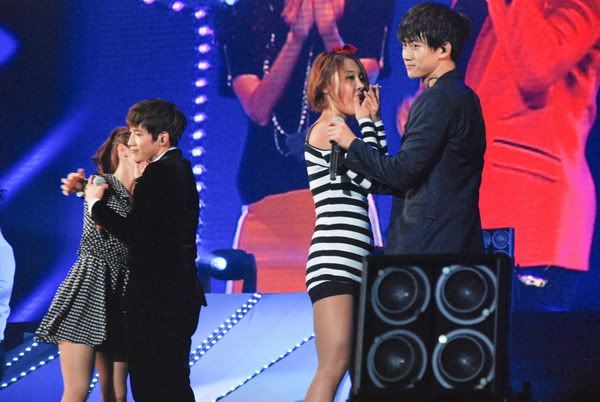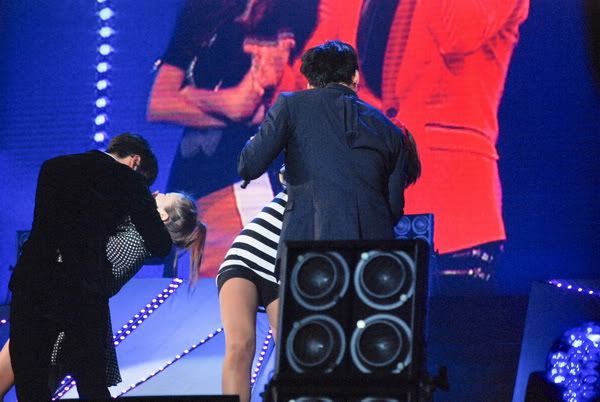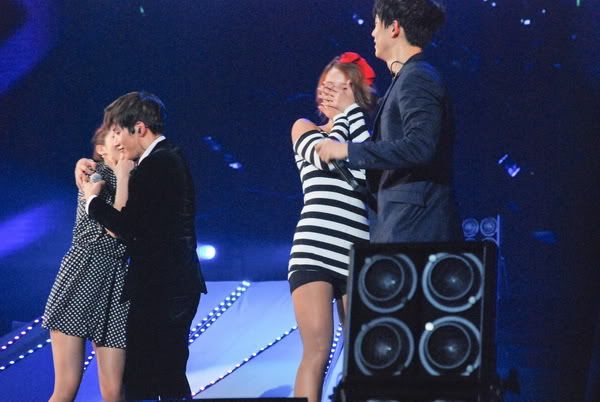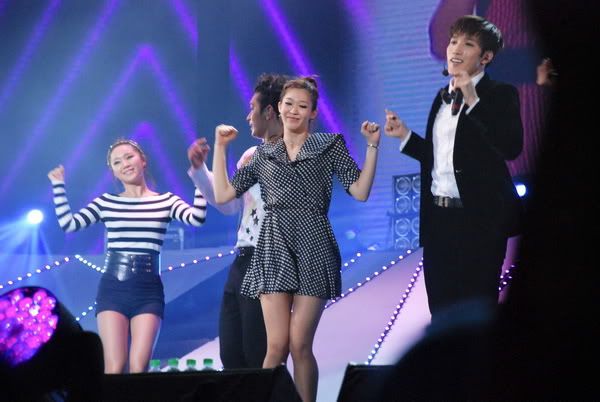 I was exceptionally happy when these female dancers/performers came out LOL!!!!!! =X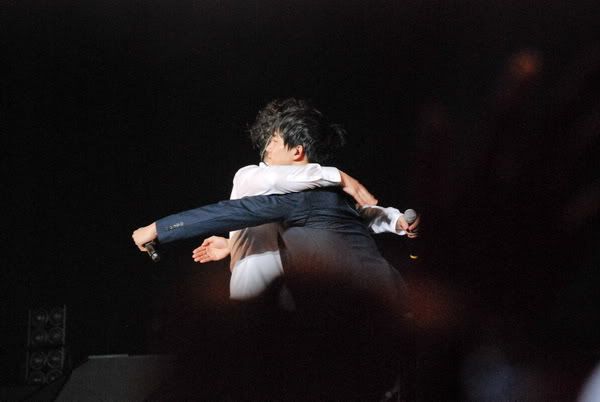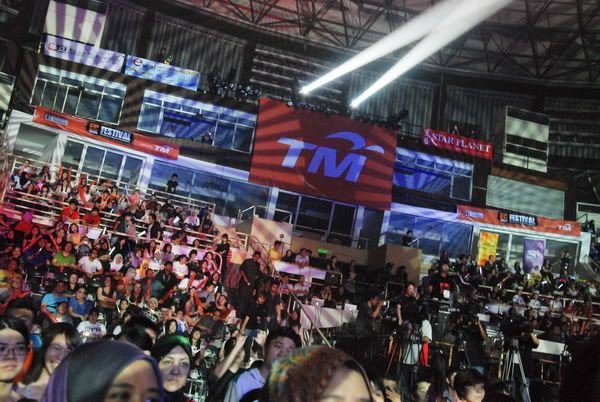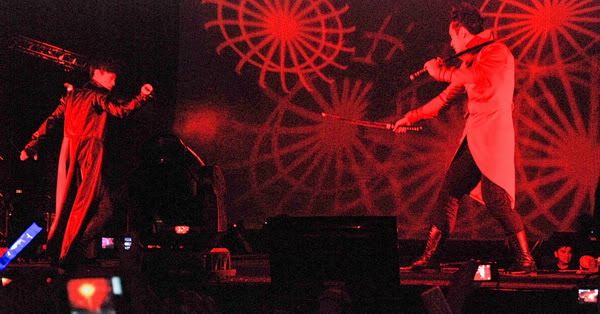 The 'show' in the concert was very interesting and it added the spice the concert needed with quite a few dramas and actions! The short series featuring 2PM behind the scenes in preparation for Hands Up Asia Tour was funny and all the hottest around me was laughing hard when it was played on the screen.
Stuffs like this are elements that makes a concert interesting!!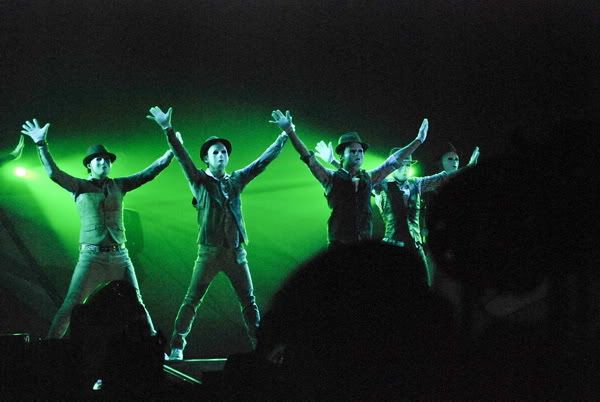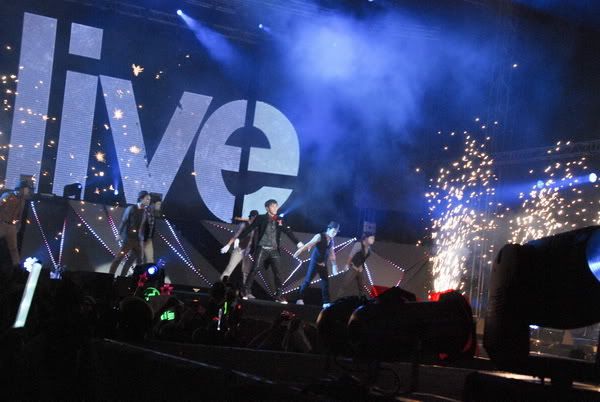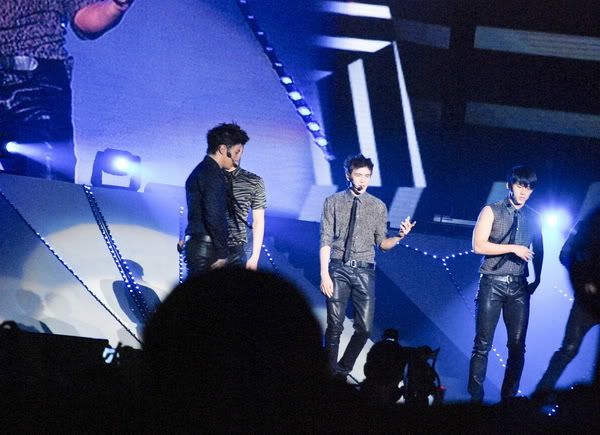 Had my eyes opened BIG when the boys had a very intimate performance with the female dancers. Can't stop it. =X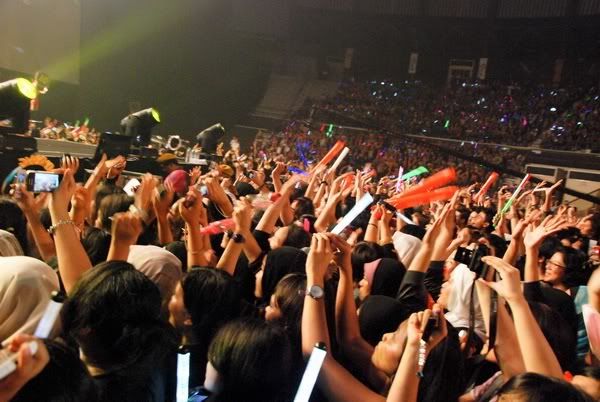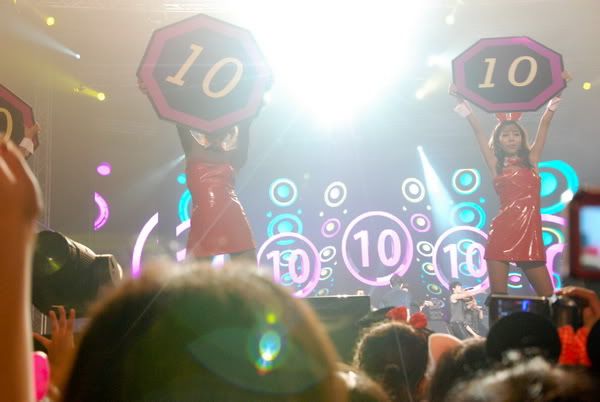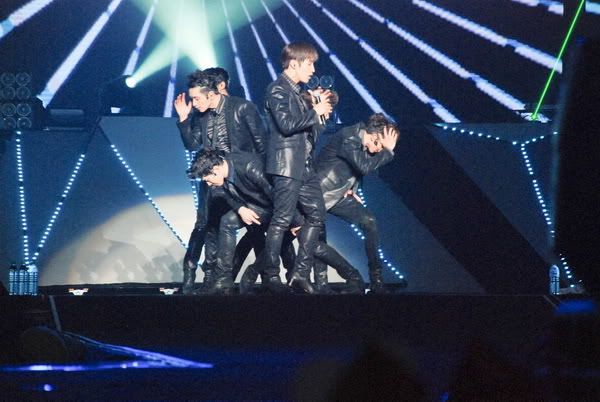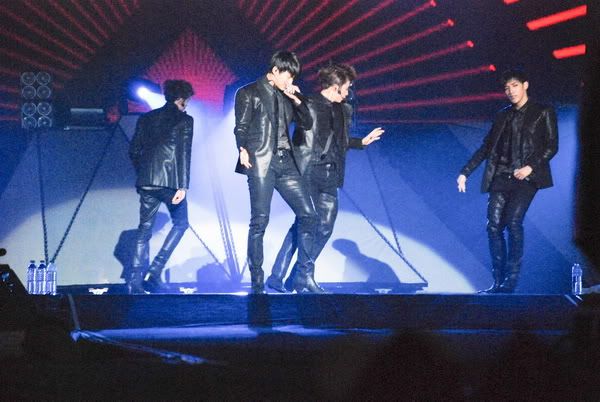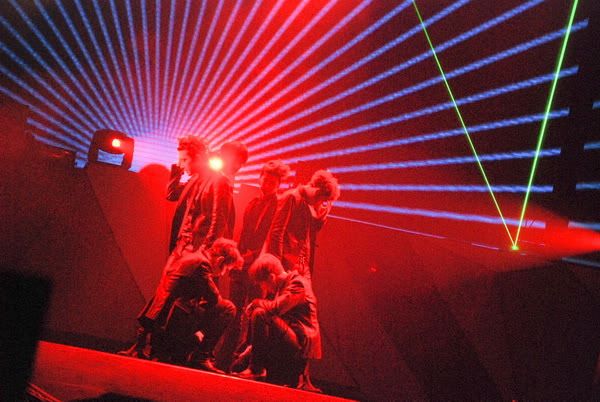 Through out the whole performance, 2PM was cheeky, funny as well as very professional showcasing their vocals, dance moves & of course, their manliness the fans would die for.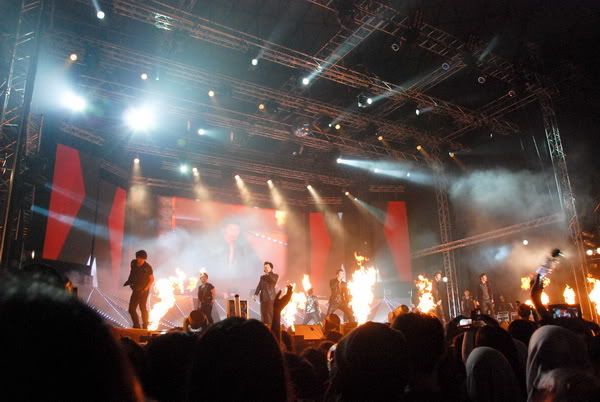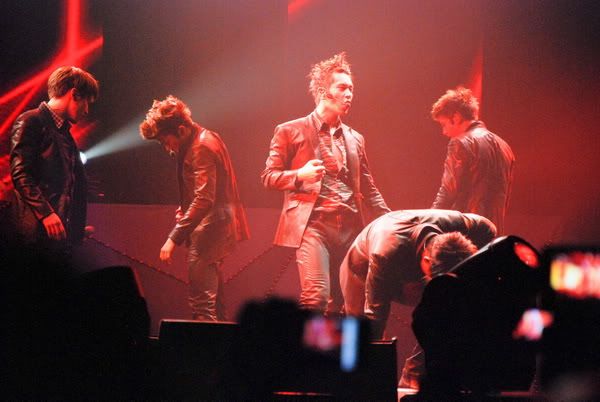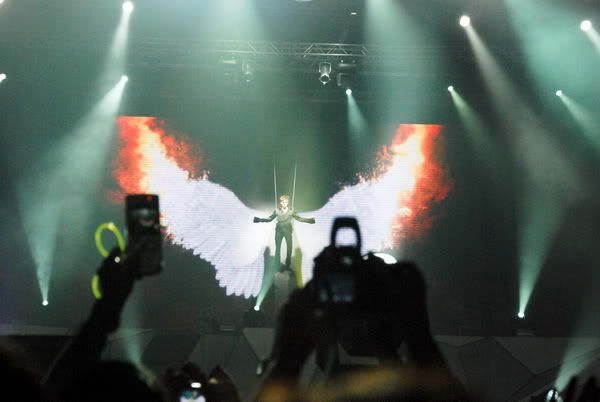 It was a good show, nice performance by the guys and i'm pretty sure a lot of hottest who attended it have withdrawal symptoms by now. =)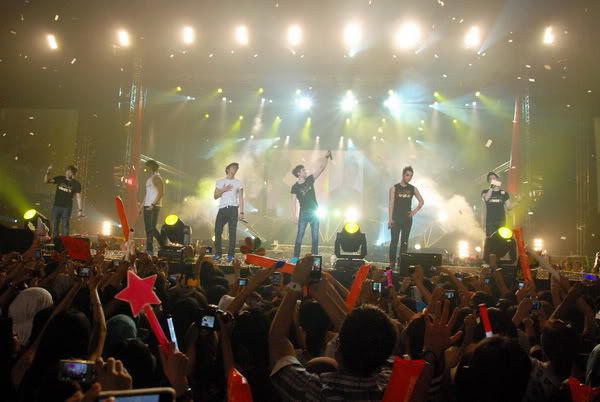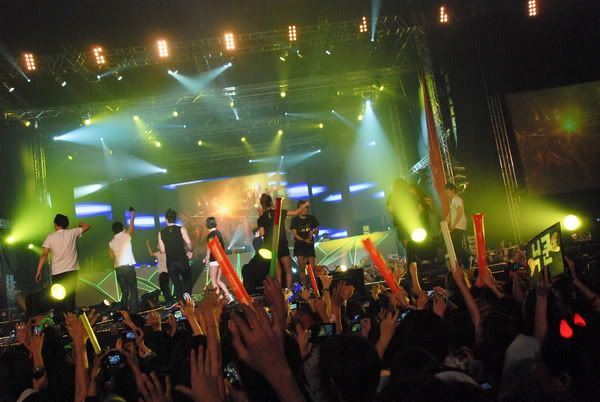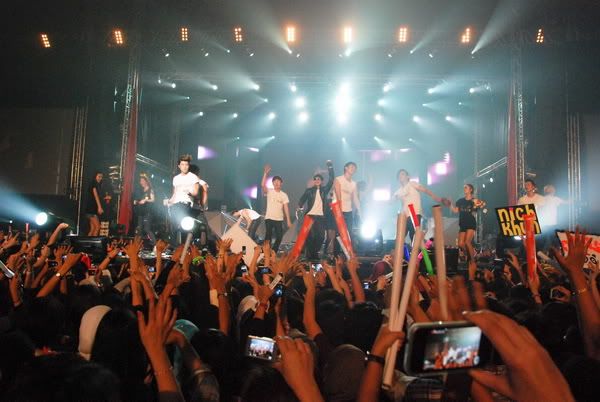 2PM performed a total of 25 songs in Hands Up Asia Tour LIVE In Malaysia 2011 :
Song List/Track List
HOT
Electricity
Hands Up
Crazy For You
Wait & Tired
Besides You (JunHo & WooYoung)
I Can't
Give it to me
Dance tonight
My Valentine (Nichkhun & Taecyeon)
Revenger (Chansung)
I'll be back
I Hate You
Back to You
Alive (JunSu)
Without You
Only You
10 out of 10
Again and Again
I'm Your Man
Don't Stop Can't Stop
Heartbeat
Thank You
10 out of 10 (Remix)
Hands Up (Remix)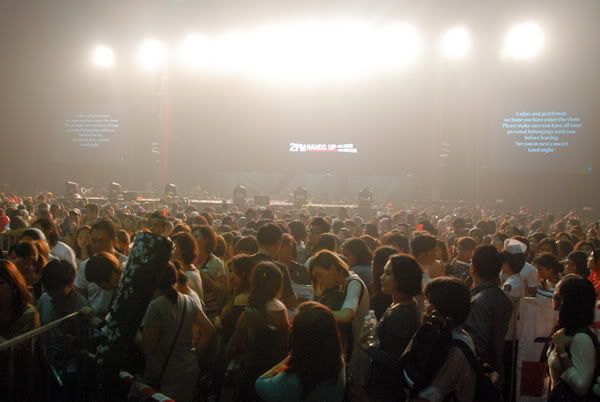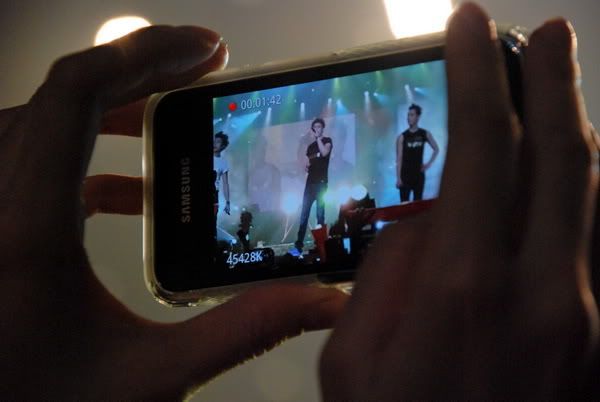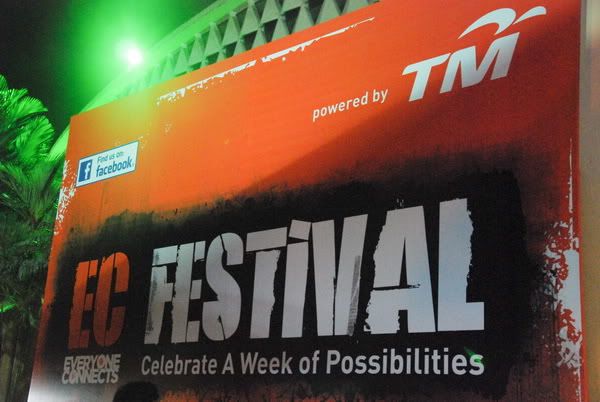 Everyone put your hands up and get your drinks up!
For more pictures : Click Here