Pizza Hut has always been a place which is close to my heart. I can still remember when i was a kid, my parents would bring me to The Mall near Putra World Trade Centre on weekends where we'll definitely visit the Pizza Hut outlet there for a rare treat of fine dining. Yes, it was one of the few fine dining outlets back then and i miss those times, a lot!!
Then during my college days at TARC, me and my mates will visit the outlet at Wangsa Maju especially when it comes to birthday occasion as the venue could accommodate a big bunchMemories with Pizza Hut never ends!! =D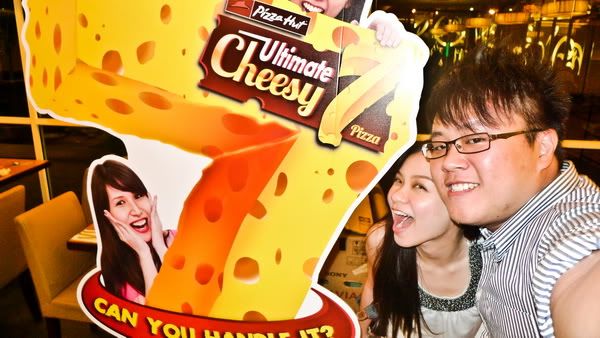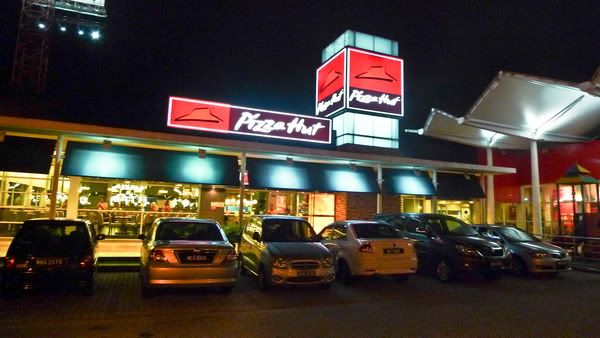 Anyways recently, i had the privilege to try out the Ultimate Cheesy 7 Pizza which was just launched by Pizza Hut Malaysia!!! Asked Amanda along to the tasting session at Kota Damansara on a Monday night where there were other bloggers. =D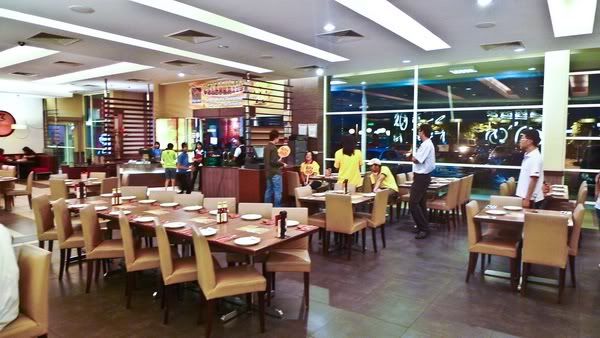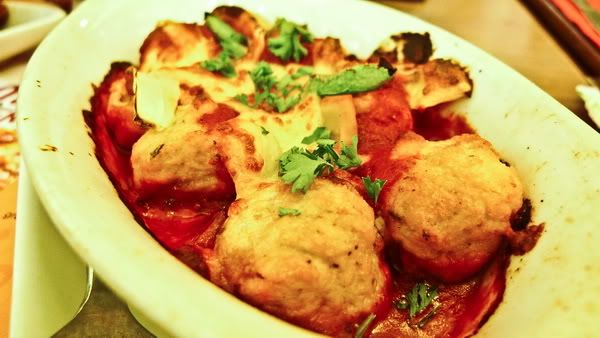 We were welcomed with a few side dishes to kick start the session. Yummilicious food came one by one and soon, the main course arrived – Pizza Hut's latest Ultimate Cheesy 7 Pizza!!!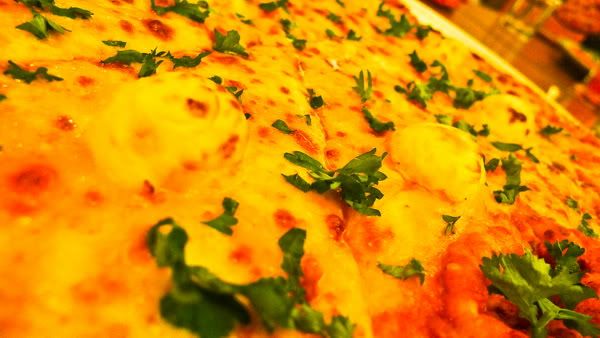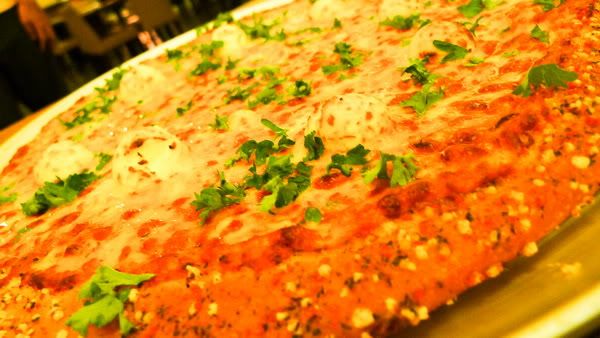 I think no other food would stand in its way because of the smell of cheese!! We could smell the Ultimate Cheesy 7 Pizza from afar and we immediately knew that it's here before we could see it when the waitress was bringing the pizzas to our table. Extremely cheesy!!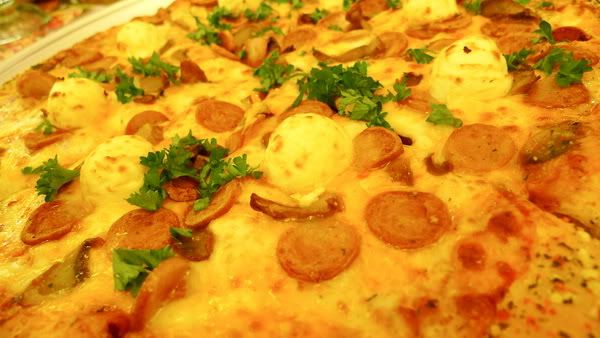 For your information, 7 represents 7 types of cheese being used in making the ultimate pizza. This includes Mozzarella cheese, Cheddar cheese, Monterey Jack cheese, Provolone cheese, Romano cheese, Parmesan cheese & Cream cheese. I know!! Very SINFUL.
Of course, apart from the original Ultimate Cheesy 7 Pizza, you could request to have additional toppings which includes Cheesy Chicken, Cheesy Hawaiian, Cheesy Pepperoni!!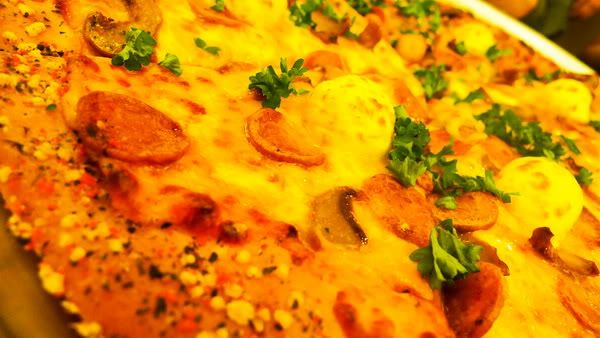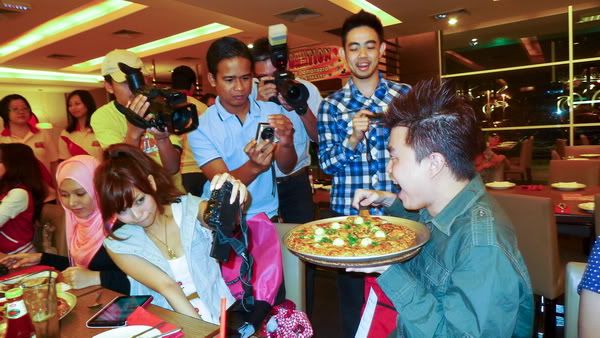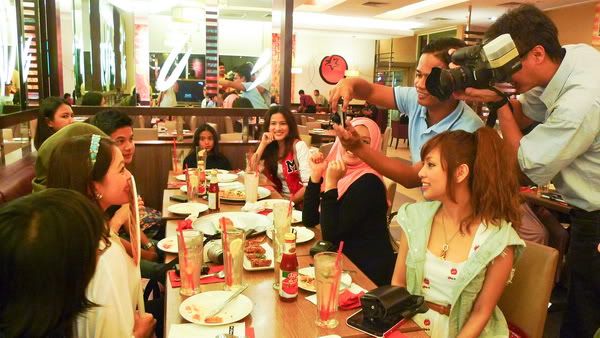 All the pictures taking session started soon before everyone began their bite on the extremely cheesy pizza and i must say, it was very SATISFYING!!!!
To my liking, i prefer the one with slices of sausages as toppings where it goes really well with the 7 types of cheese!!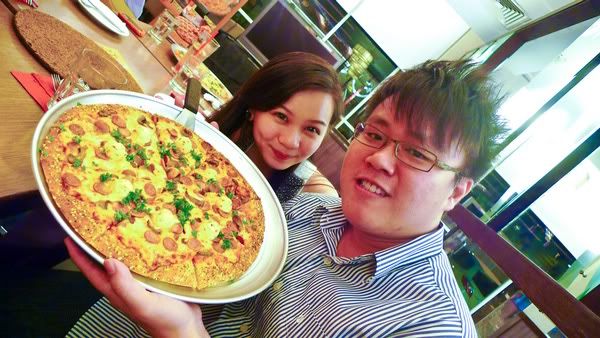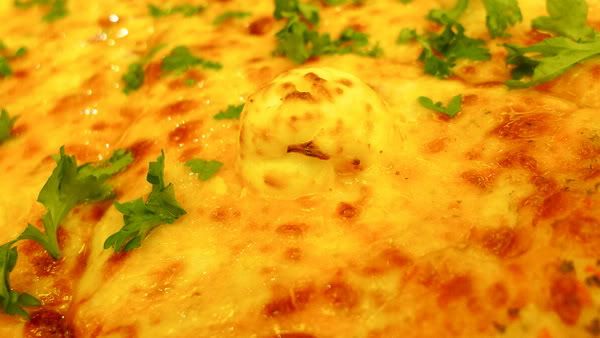 Oh and if you noticed in the pictures above, there's this "Cheese Ball", it's the core essence of the whole Ultimate Cheesy 7 Pizza!! I call it the ULTIMATE CHEESE. You can apply it evenly on your slice of pizza but do go try the pizza out and i challenge you to take the whole cheese ball in 1 single bite! SYIOK. LOL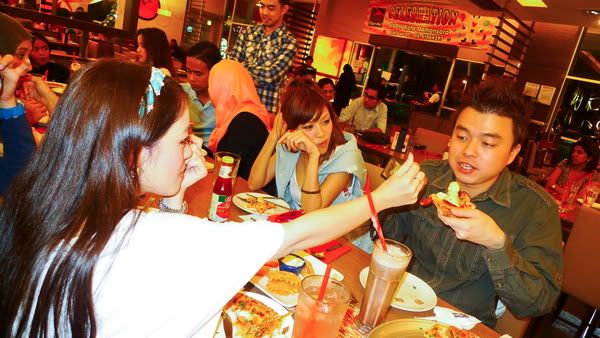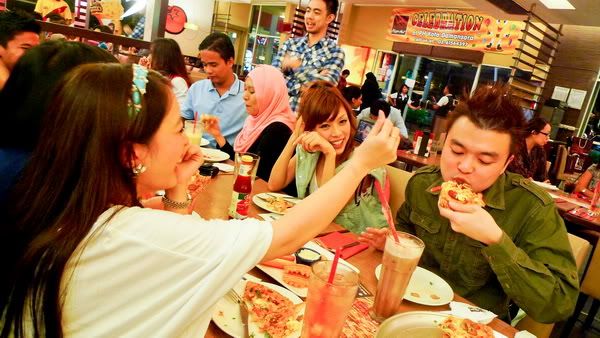 Huai Bin who is a BIG TIME cheese lover even attempted to have 3 Ultimate Cheese Balls at one go. Crazy dude. The best part – HE LOVES IT!!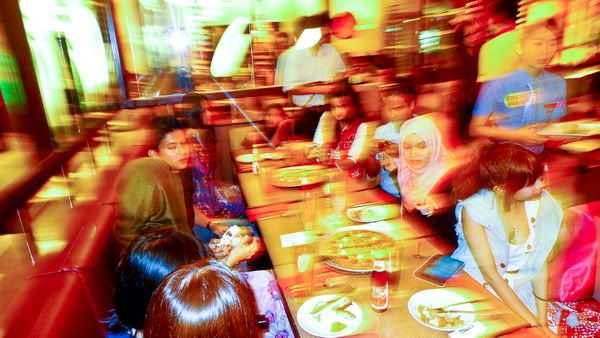 At the end of the day, we all had our fair share of CHEESE-AWESOMENESS thanks to Pizza Hut. Yum Yum delicious. It was good to make a few new blogger friends as.
Here's more cheese AWESOMENESS for all you CHEESE LOVERS!! =D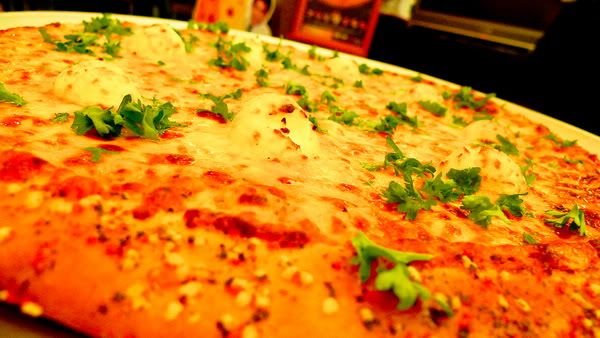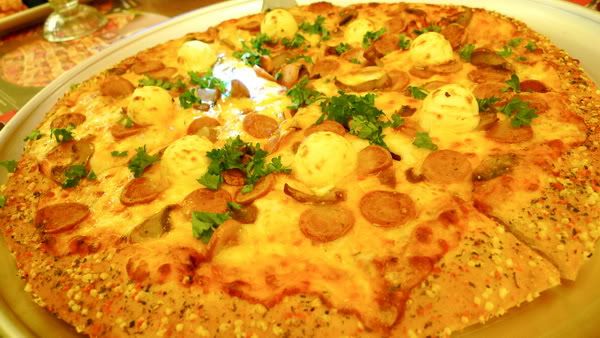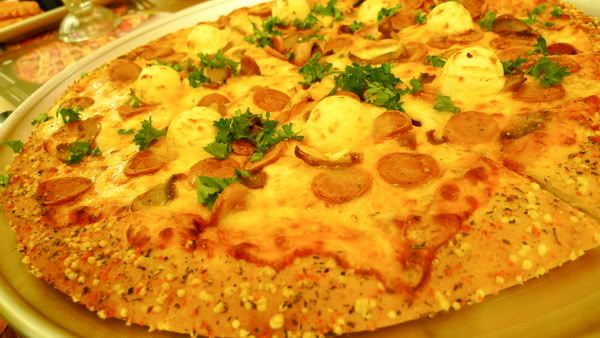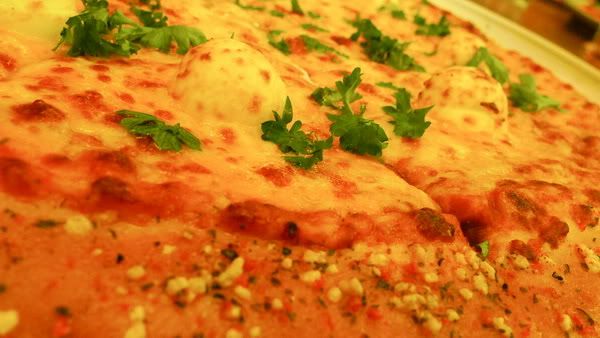 Check out their latest TVC featuring the Pizza Hut's latest Ultimate Cheesy 7 Pizza!!! VERYYYY Tempting right? =D
To get more updates from Pizza Hut's on all their latest delicious offerings, do head over to Pizza Hut's Facebook Page here. By the way, there's a SMS contest going on right NOW with exciting prizes for the win!!
SMS Contest Prizes:
- Grand Prize x 1 winner : RM100,000 prize money
- First Prize x 5 winners : One (1) unit Panasonic Viera TH-L42U30K 40" LCD TV each.
- Second Prize x 10 winners : One (1) unit Apple iPad 2 each.
- Consolation Prize x 20 winners : Pizza Hut vouchers worth RM500 each.
7 Delicious Cheeses, More to Indulge!!!
1 Flares
Tweet
Email to a friend
1 Flares
×