Kloud has been the primary tool for measuring social influence across social media platforms in the past 1 year. Now, another tool just surfaced to directly compete with Klout.
Kred is set to launch in early this month – October 2011.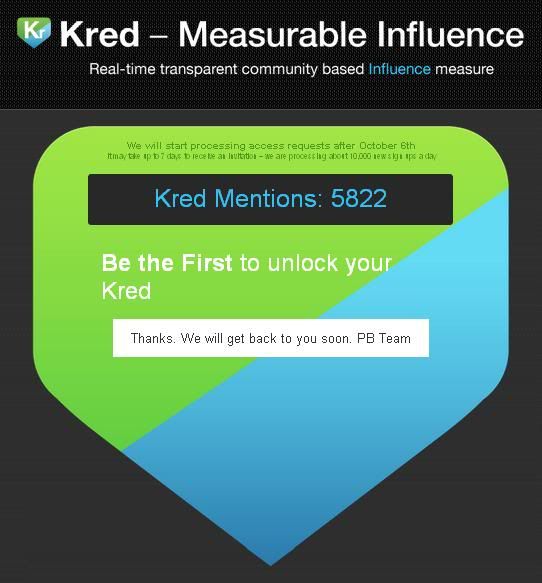 How does both tools differ? Basically, both tools are using a few number of factors to measure your social influence. This includes social media activity such as retweets, new followers, likes, +1s, @replies, list follows, connections, follow ratio & etc.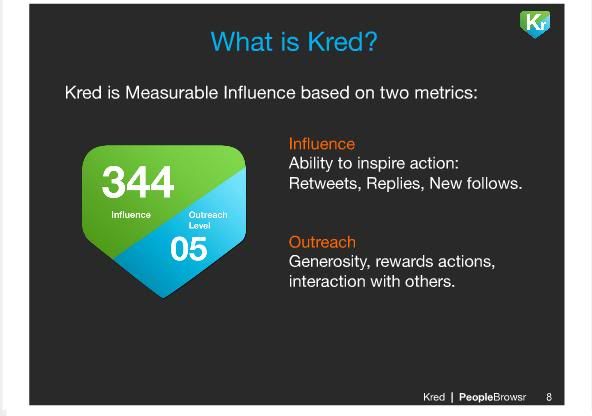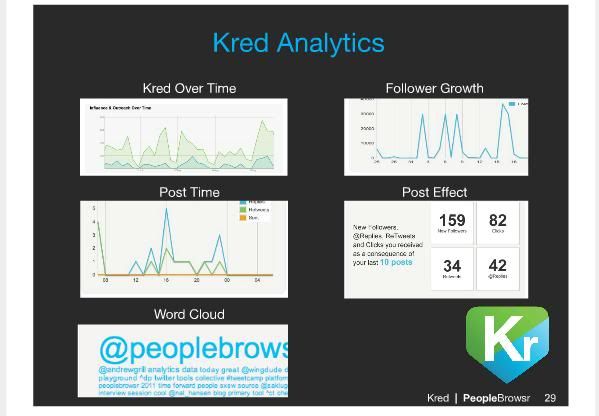 The one thing that separates Kred from Klout is they are transparent in showing users how they get the scores. The result will be based on 2 groups of metrics.
The Influence Metric
- Measures the ability to inspire action, retweets, replies & new followers
The Outreach Metric
- Measures generosity, and rewards actions and interaction with others. Score is based on a normalized 1,000 point scale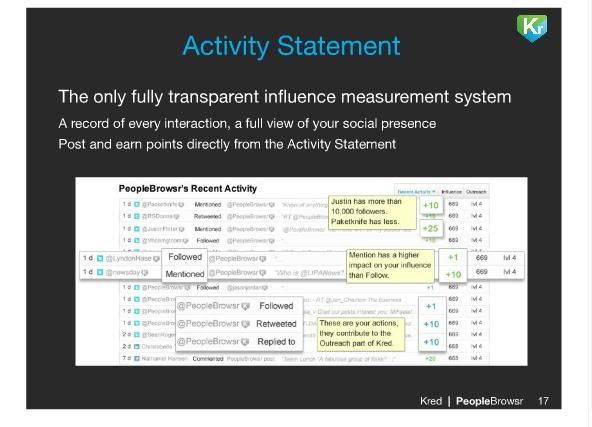 Here's what Kred does as well :-
-Identify communities on social networks and normalizes your score not only with all users, but those in your community
-Shows you an activity statement, which is a record of every interaction and a full view of your social presence.You can also see your friends' activity records
-Gain points for offline influence and activity, such as from your frequent flyer status or your academic awards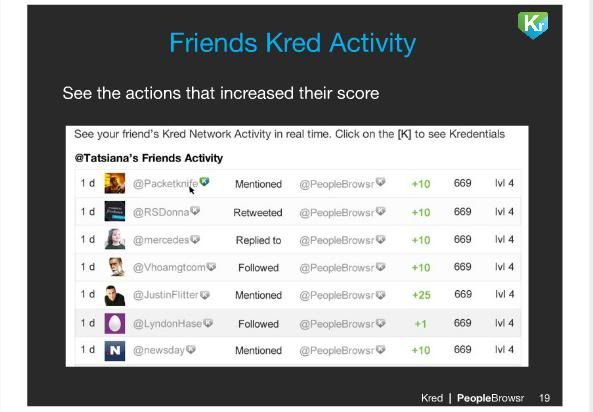 Kred is the brainchild of PeopleBrowsr
Some other tools to measure social influence includes TweetReach, Twitalyzer, Booshaka, PeerIndex.
Personally, I don't really believe in these tools to measure the social reach and influence of a particular individual. Of course, it could serve well as a reference for various reasons. In the years to come
0 Flares
Tweet
Email to a friend
0 Flares
×