新明記肥牛猪骨煲 San Ming Kee Hot Pot was the place we had our first dinner during the recent trip to Hong Kong. Both me and John Mah were tired after walking through 廟街 Temple Street market. We reached the southern part of the market where we came across this particular restaurant at a corner of a lane in a row of shops.
The whole street was pretty quiet and this specific steamboat restaurant immediately stood out due to the amount of people sitting out of the place having their dinner.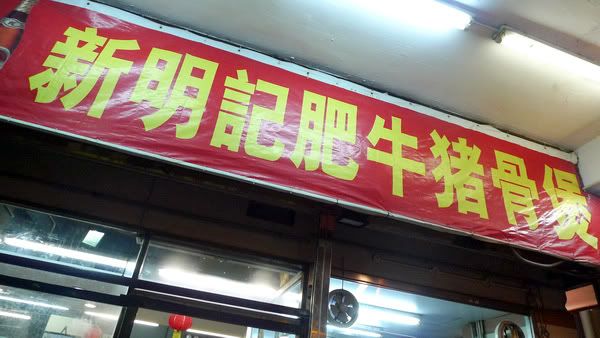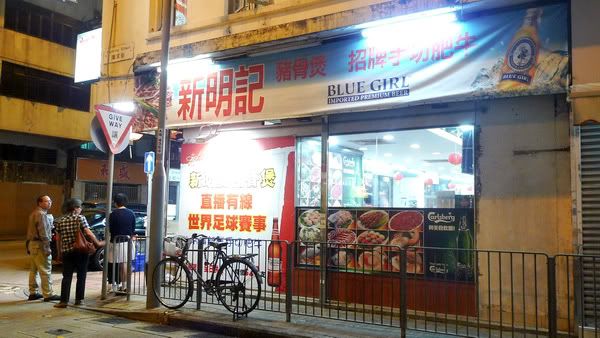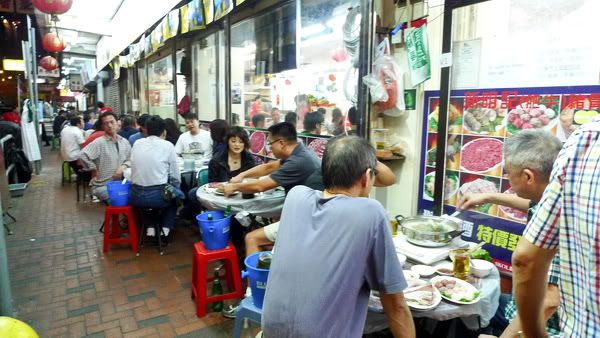 新明記肥牛猪骨煲 San Ming Kee Hot Pot
Address : 2-8, Battery Street 炮台街, Jordan 佐敦
Number : 892-3188 0286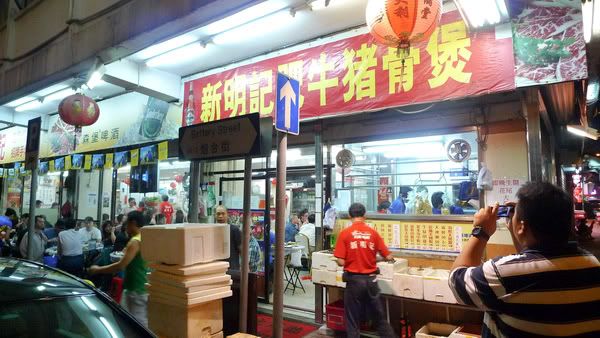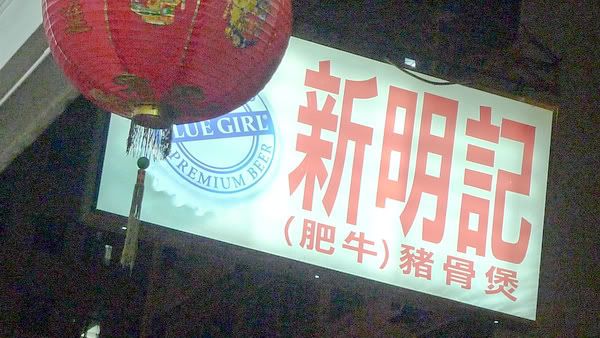 This eating place seems to be quite big amongst the people staying nearby as there was a long waiting list where the both of us have to wait for around 45 minutes till we get our seat. We were the 13th people in line on the waiting list. Insane.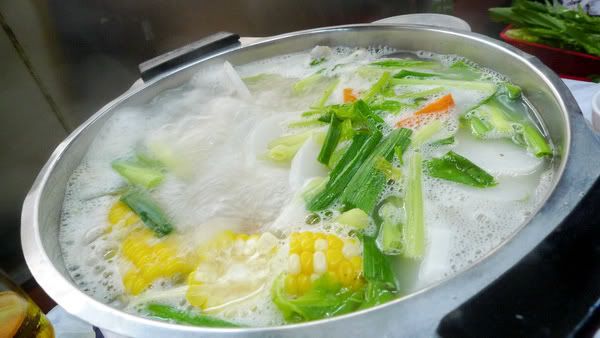 新明記猪骨煲 Pork Bones Soup Base – 5/5 at HKD98 or RM49
The wait was worth it as we had an enjoyable time having one of the best meal in our Hong Kong trip!!!
First we ordered the pork bones soup base - 新明記猪骨煲 from a whole range of choice available. The soup base contains lots of pork bones huge in size with the additional white carrots, carrots, corns with some pepper & assorted vegetables . The longer we boiled the soup, the tastier it gets. It was really delicious to have tasted the soup boiled based on the pork bones, especially when you add in other ingredients ordered. Yummy!
Here are some of the additional dish we ordered. xD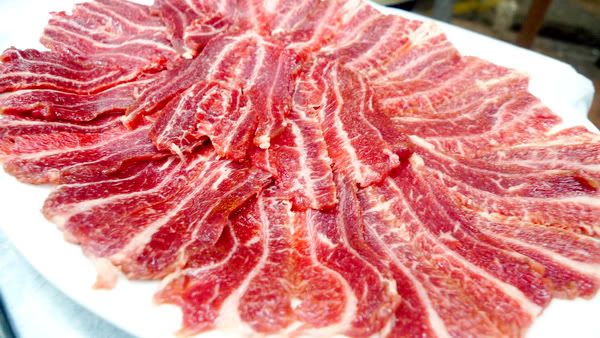 手切鲜肥肉 (中) Slices of Beef Meat – 5/5 at HKD118 or RM59
It was delicious! Depends on how you cooked it yourself but normally it won't take you long boiling it in the soup base before you could have a bite on the slices of fresh beef meat. Quite juicy as well. Thumbs up!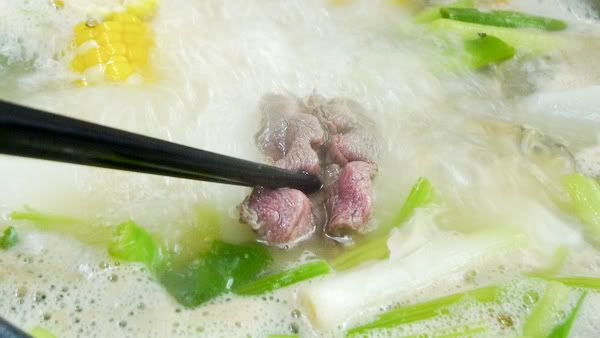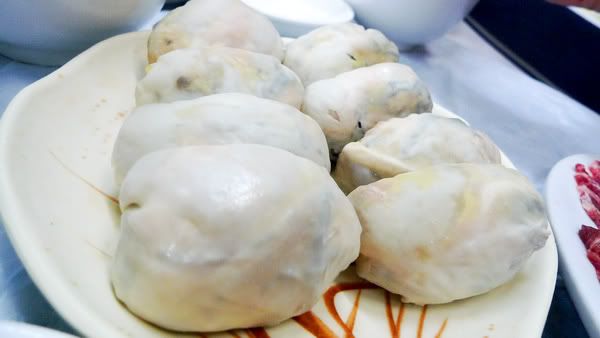 鲜虾水饺皇 Fresh Prawn Dumplings – 4/5 at HKD32 or RM16
The dumplings were filled with slices of vegetables & fresh prawns that are big in size. At least i know it's much bigger than the ones served in Malaysia. Very juicy and tasty i must say, especially when you take it and have a spoon of the soup. Awesomeness!!!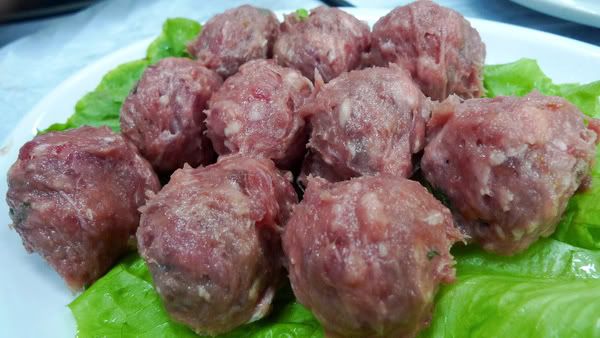 手打黑椒牛丸 Handmade Black Pepper Beef Meatballs – 4/5 at HKD35 or RM17
The handmade beef meatballs was quite chewy. The black pepper added to the meatballs brought out the 'kick' and taste of the beef meat. Recommended!
Apart from that, we also ordered 杂菜 Assorted Vegetables – 4/5 at HKD20 or RM10 and 2 bottles of beer at HKD35 or RM17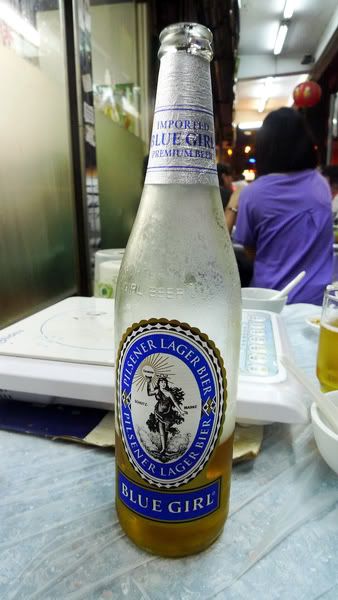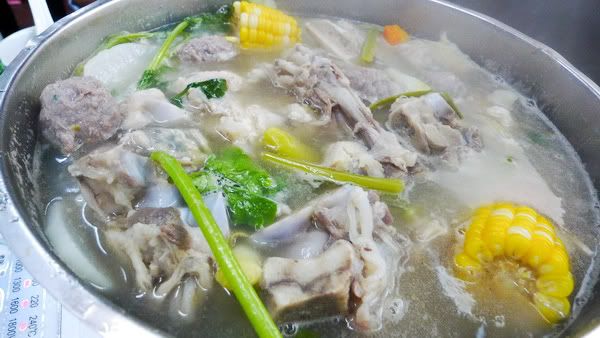 The bill summed up to HKD338 or RM169 with both of us having a very satisfied meal. Wished there were more people with us to try out more food though. A highly recommended dinner place for me, do go and try it yourself if you're in Hong Kong!!
Do remember to be at the place by 7PM if you don't want to be in the long queue of waiting to be served. A quick search online states that by 7PM-7.30PM, the place will be filled with people, that's like 20-30 tables all taken up!
新明記肥牛猪骨煲 San Ming Kee Hot Pot
Address : 2-8, Battery Street 炮台街, Jordan 佐敦
Number : 892-3188 0286
4 Flares
Tweet
Email to a friend
4 Flares
×