7 acts from Korea in one single concert. FT Island, Teen Top, U-Kiss, 4 Minute, Park Jung Min, Sheung Ri, GD & Top came to Kuala Lumpur for the first ever Korean Music Wave Malaysia concert which was held on last Saturday (24th September 2011) and I WAS THERE!!
The concert was pretty good and i enjoyed it!!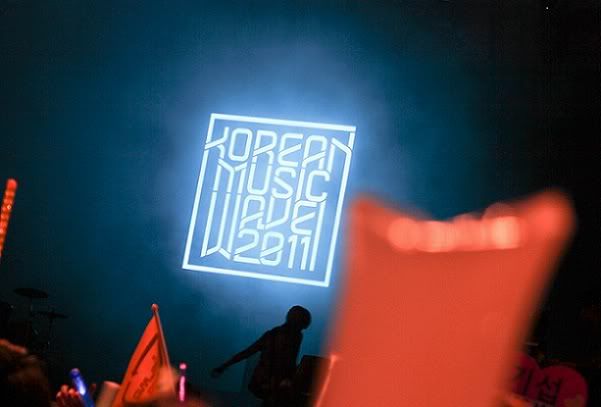 A BIG Thanks to the Official Telco of Korean Music Wave Malaysia 2011 – TUNETALK, i had the privilege to catch all the stars performing right in front of the stage! =D
This post will be filled with more pictures/videos than words as i'm not THAT familiar with ALL of the acts. =)
Brought along Nikki who's a big fan of Kpop, to be exact – a HUGE-HARDCORE fan of SHINee!! Yes i have to emphasize that. =X
To be frank, i don't know ALL the South Korean artiste there. I only know 4 Minute, U-Kiss, Park Jung Min and the few members from Big Bang (Sheung Ri, GD & Top) but not FT Island & Teen Top. =X
Anyways, we were kinda late when we reach where the concert started off with a local act followed by FT Island. Missed 70% of FT Island's performance. =(
*Sorry to Nat & Vivien as i was holding their tickets =X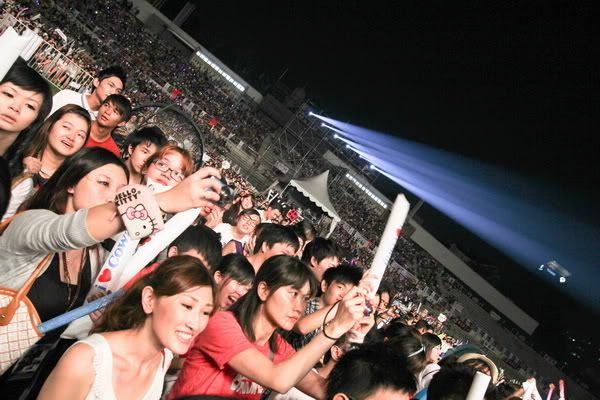 FTISLAND – Five Treasured Island, is a five-member band which consist of Choi Jong Hun (leader, guitar and keyboard), Lee Hongki (lead vocals), Lee Jae Jin (bass and vocals), Song Seung Hyun (guitar and vocals), Choi Min Hwan (drums) where they started their career 4 years back, in 2007!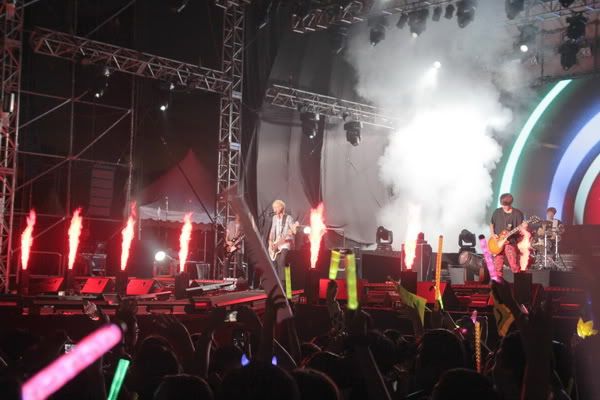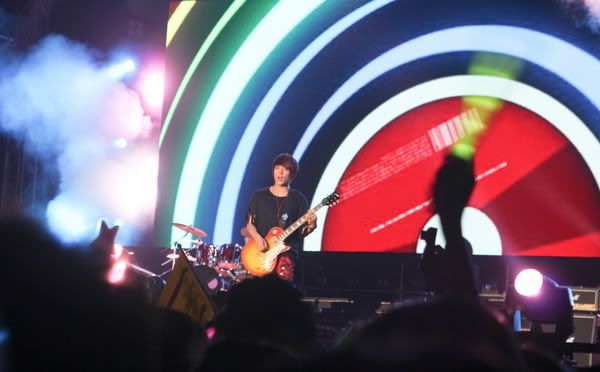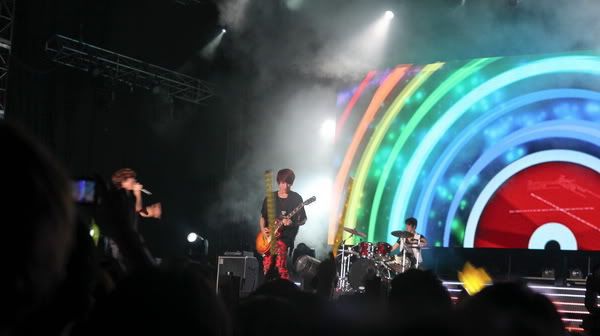 FTISLAND was already performing when we managed to get into Rockzone A. Well, it seems to me that we've missed some awesome performance by one of the best act of the night. And so, i was introduced to a band which caught my attention instantly with their Pop/Rock music. Loved it!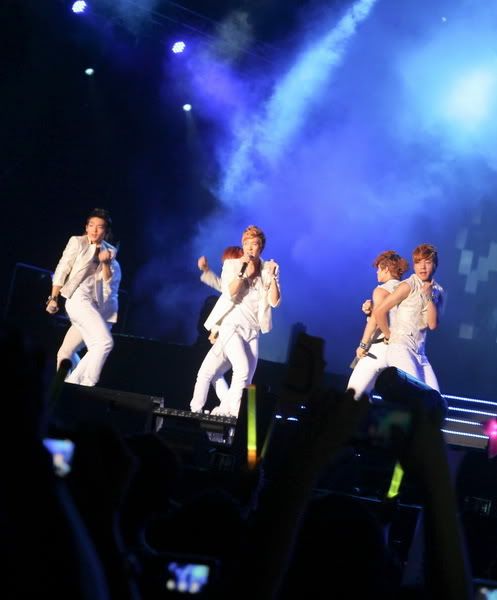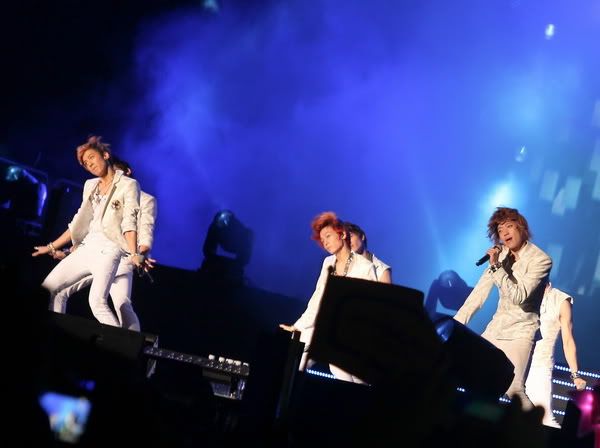 Teen Top, a relatively new pop group that consists of six members: C.A.P, Chunji, L.Joe, Niel, Ricky, Changjo was the next act of the night. They were the youngest bunch of performers as well with quite a huge number of fans in the stadium
However, for no apparent reason, i don't really fancy this group and thought that their songs were just so-so only. The performance was good though, with quite a lot of dance moves involved. =X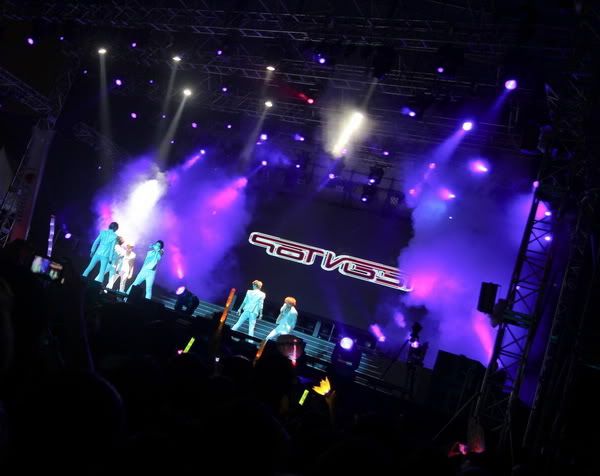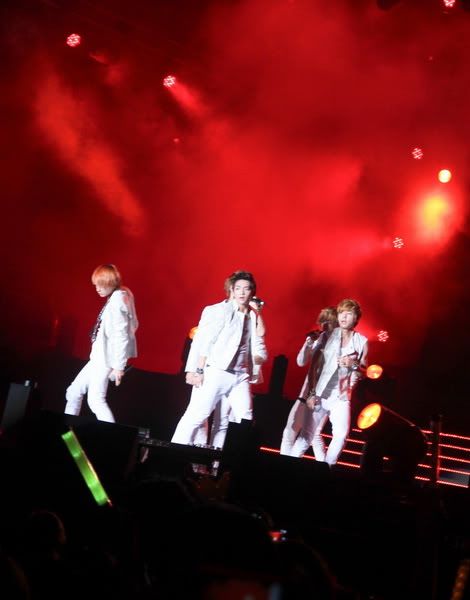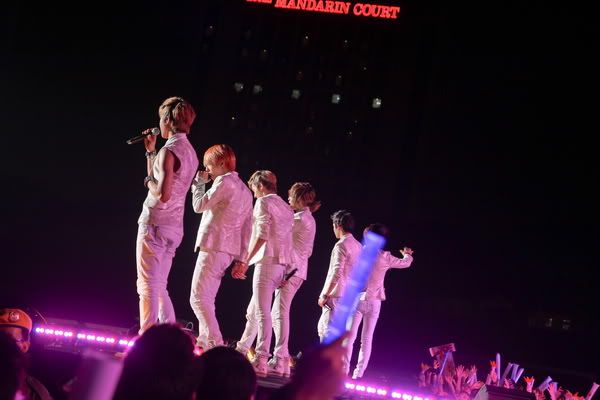 4Minute 포미닛 is one of the current popular South Korean girl group founded by Cube Entertainment in 2009 which consists of Nam Jihyun, Heo Gayoon, Jeon Jiyoon, Kim Hyuna and Kwon SoHyun.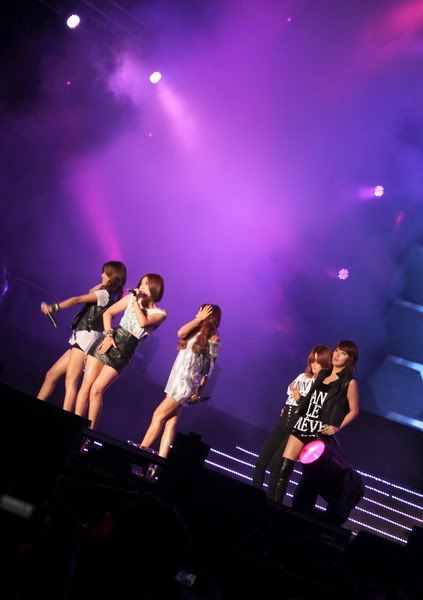 They were the only female performers the whole night and well of course, i paid much more attention compared to the other acts! Their dance moves + clothing were less sexy compared to the last time they were here but hey, no complaints, loved their energetic performance throughout the time they were on stage. =D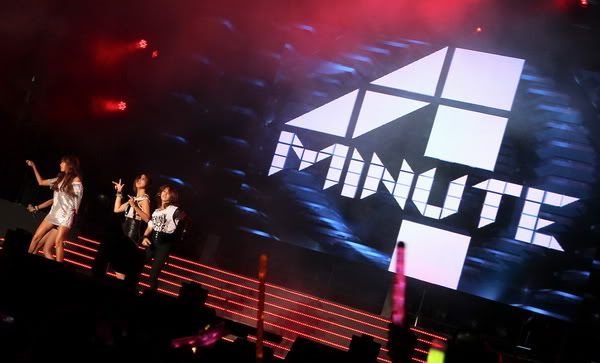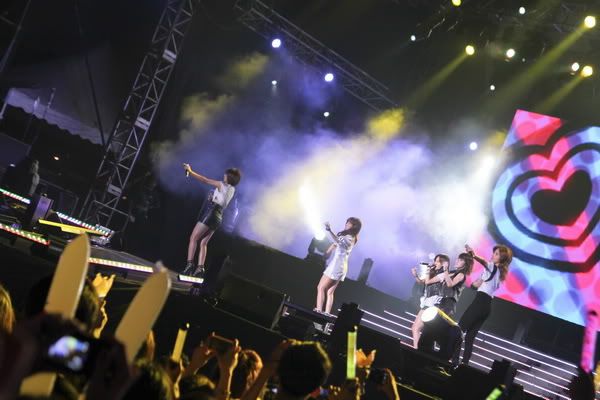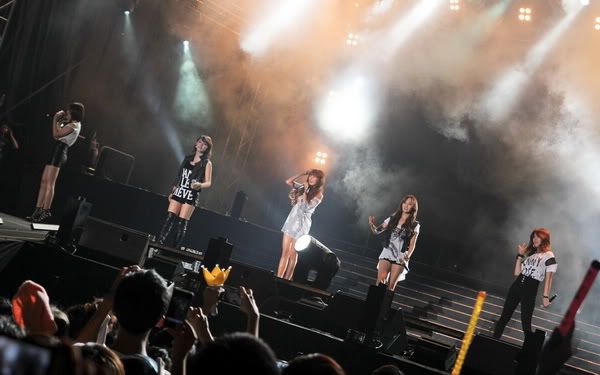 U-Kiss is a group of 7 members which went through 2 members replacement since the group was formed in 2008. The pop/synthpop/dance-pop group were REALLY good! Loved their songs, great performance, check out the pictures for more! >_<
Too bad they left after the performance. Rushing for their flight it seems.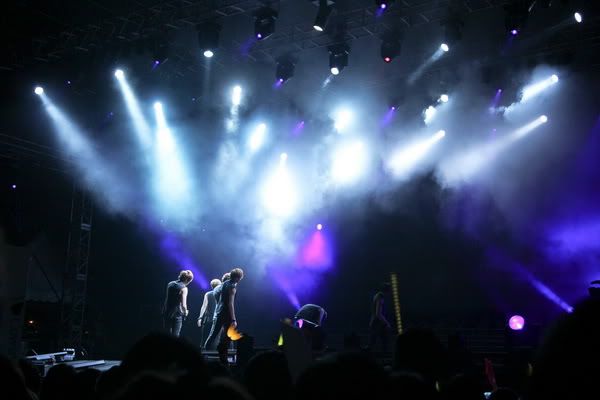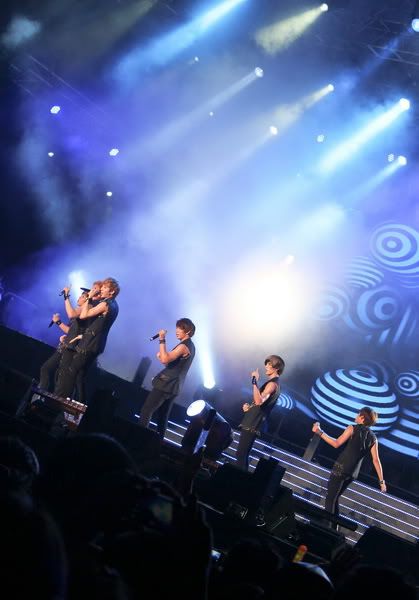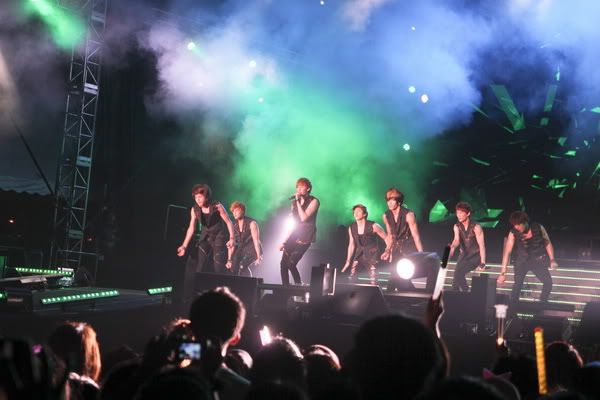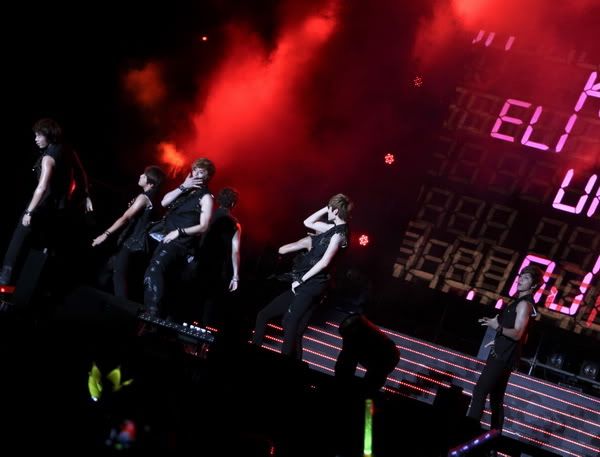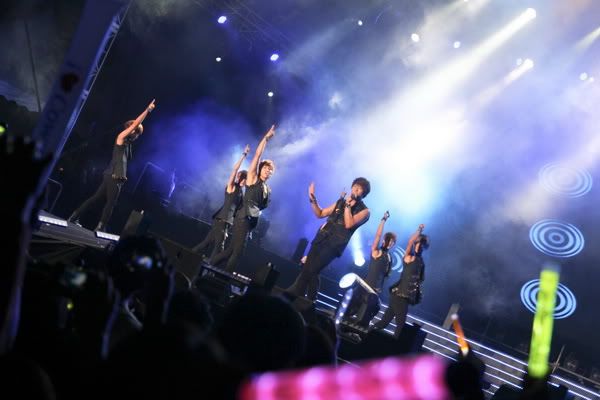 Park Jung Min is a member of SS501 and he released his first solo album in 2011. He's a tall dude who has got everything. From the looks to his vocals from inside out, he look like the perfect man for a lot of girls who were screaming for him in the stadium.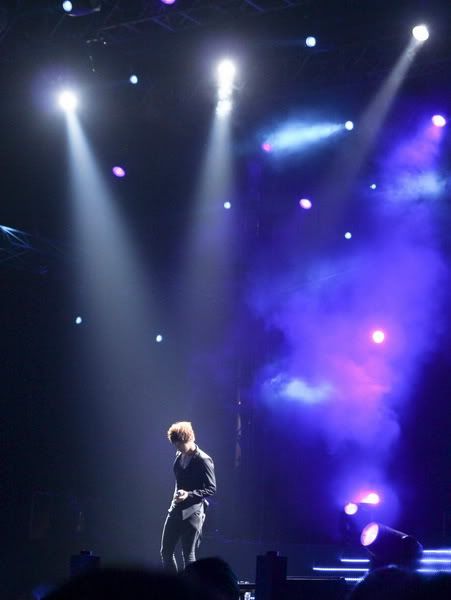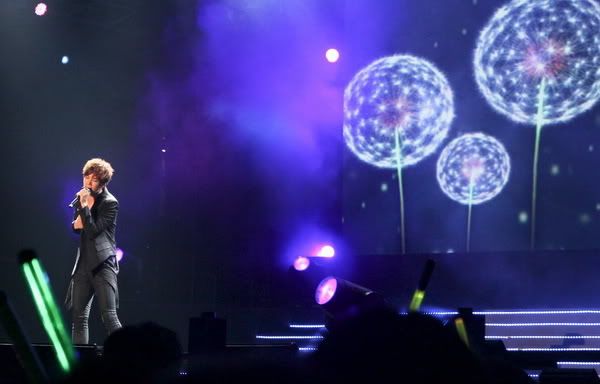 Quite a cheeky person, he managed to grab the heart of the girls there when he read a short message written in Malay from a paper. And again, a performer with really good vocals i must say.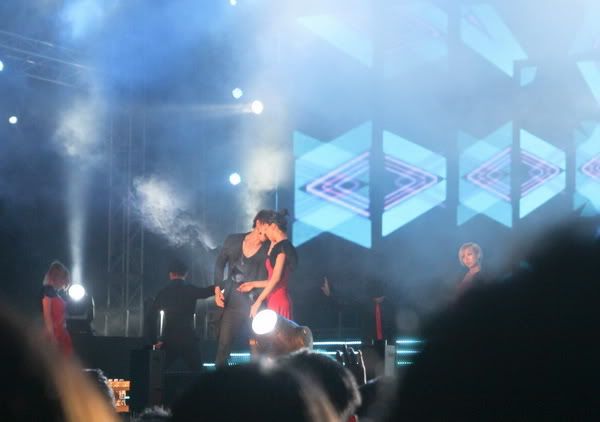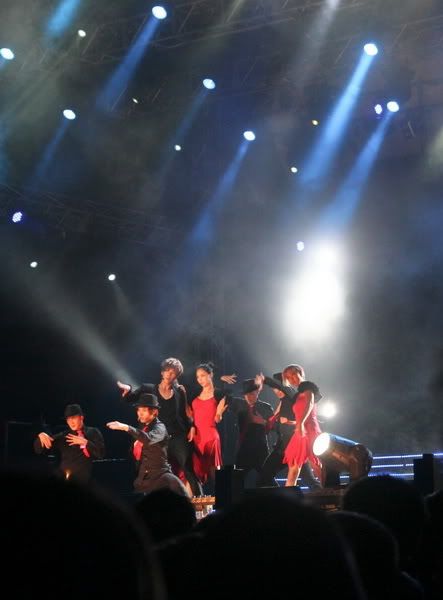 Seungri is an active South Korean artiste since 2006. Originally a member of Big Bang. FYI, Big Bang was the reason why this concert was successful as 3 members of the group were in the lineup to perform aha!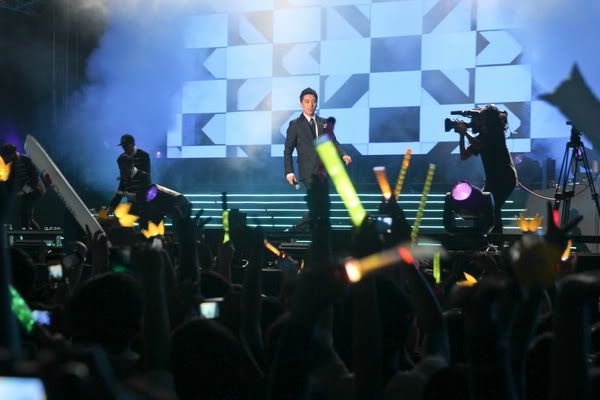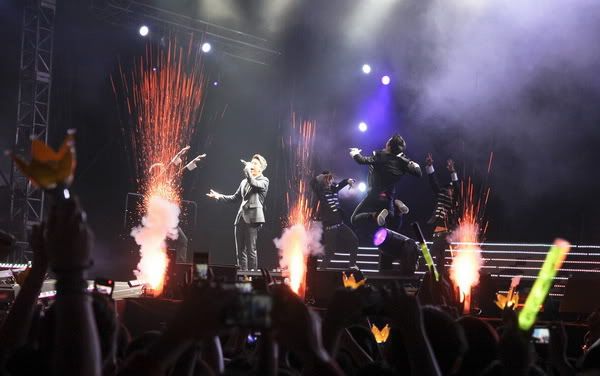 His vocal weren't amazing but he sure knows how to make the girls happy. When asked if he would like to have a concert here in Malaysia, he replied he want to stay here instead. LOL. He even said the word BAGUS followed by SANGAT BAGUS to the crowd. Clever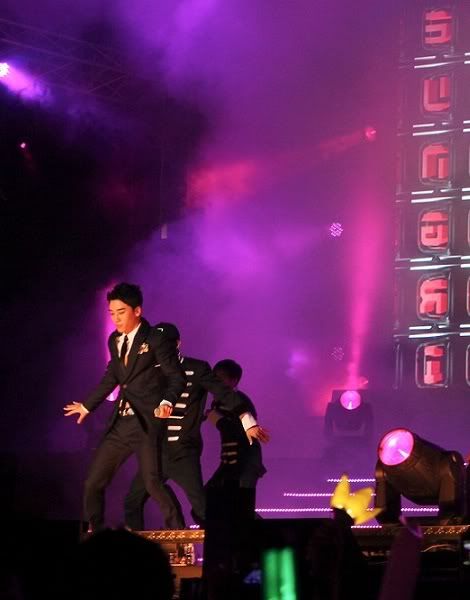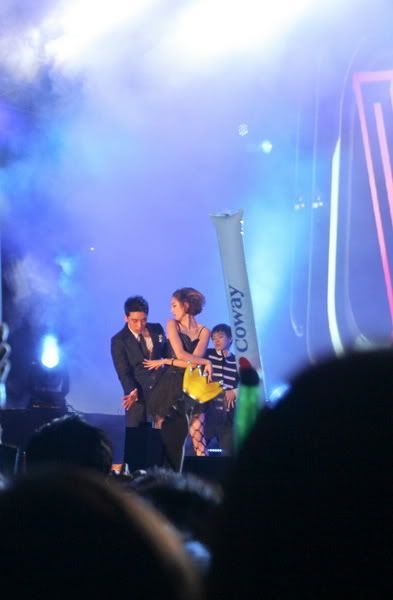 GD & Top (G-Dragon & T.O.P) released their first album in 2010. Originally from the group Big Bang, the duo proved that they are as good in the form of 2 person in a group with chart topping singles. They were the main attraction of the night and seriously, girls were screaming non-stop in front, left, right, back of me when they came out. >_<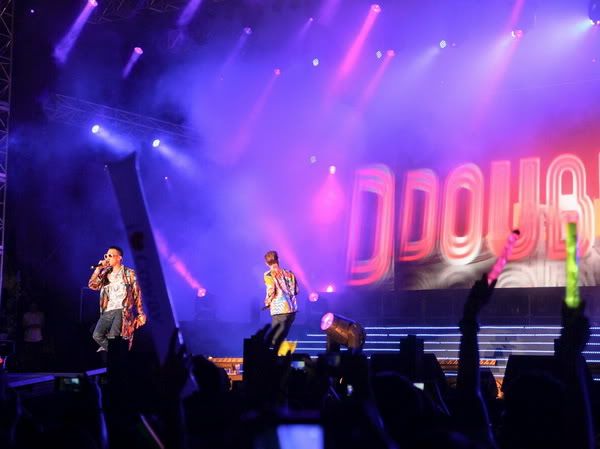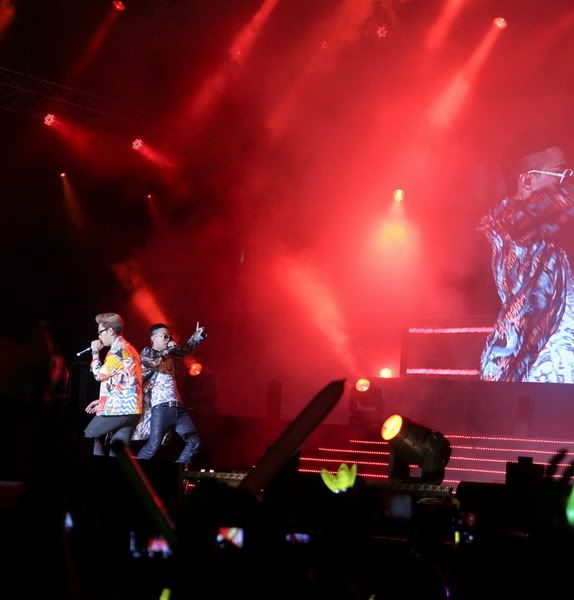 Compared to other groups having 5 songs to their list, they only performed 3 songs. The fans must be disappointed but of course, from the reactions i EXPERIENCED there, they must have love GD & Top the most that night.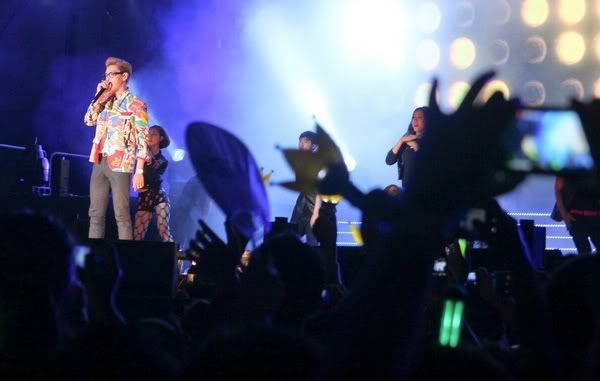 The atmosphere was super nice when GD & Top were performing to their catchy beats on stage with dancers going along the flow. Everyone went ecstatic!
Anyways, the whole concert ended with a big question mark where everyone didn't expect it. All the fans there were waiting eagerly for more or at least a final re-introduction of the artiste but when the advertisements started rolling out on the screens, i could see many fans showing their disappointment. Nevertheless, it was still a highly entertaining concert.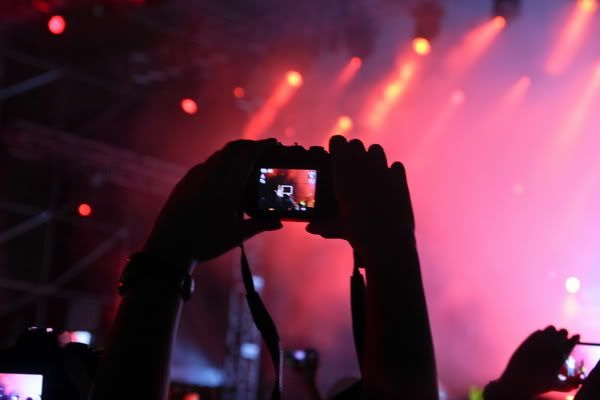 Most of the Korean artiste can't really speak fluently in English but yet they manage to interact extremely well with the fans in the stadium that night and that proves one single thing, Music Unites.
I must add on, Kpop music is one of the most unique music on earth. From the artiste management to the songs arrangements as well as the many catchy music videos with stomping beats and easy to remember tunes & etc, Kpop has gained millions of fans around the world and i think it would go on for quite a long time more.
The inception of Kpop into Malaysia will grow and i really hope that there'll be more concerts by Korean performers. It would be great it SMTown or CUBE Entertainment could have a concert live in Malaysia featuring their artiste. I WISH.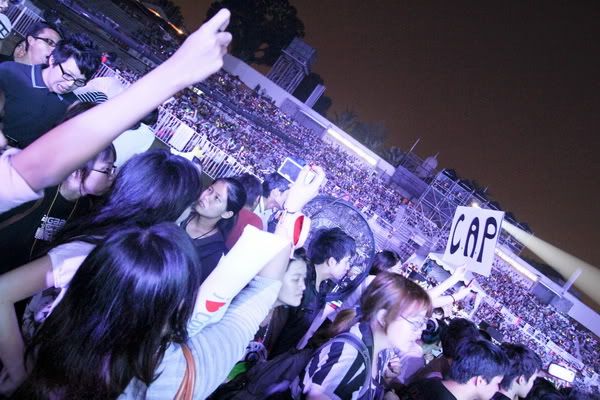 Again, A BIG Thanks to TUNETALK!! Enjoyed my Saturday night with loads of awesome music. =D
Full Song / Track List – Korean Music Wave Malaysia 2011
FT Island
Hello Hello
사랑 사랑 사랑
나쁜 여자야
Bing Bing Bing
바래
Teen Top
향수 뿌리지마
손등이 스친다
Clap
Angel
Supa Luv (Remix version)
4 Minute
Mirror Mirror
Heart 2 Heart
I My Me Mine
Muzik
Hot Issue
U-Kiss
Neverland
빙글빙글
Everyday
만만하니
0330
Park Jung Min
Not Alone
넌 알고 있니
내 하루는 매일매일 크리스마스
Go Go
Missing You from The Princess' Man OST
SheungRi
VVIP
어쩌라고
Strong Baby
GD & Top
뻑이가요
Oh Yeah
High High
For more pictures – Korean Music Wave Malaysia 2011 Full Album on Facebook