Last Saturday, i went to Suara Kami Concert 2011 at Stadium Merdeka featuring both local and international acts. The concert+carnival was organized by Astro in conjunction of Malaysia Day as well as Astro's 15th Anniversary.
It was quite a wet day i must say with rain coming on and off through out the event. The carnival started as early as 12PM where the concert started at 8PM at night.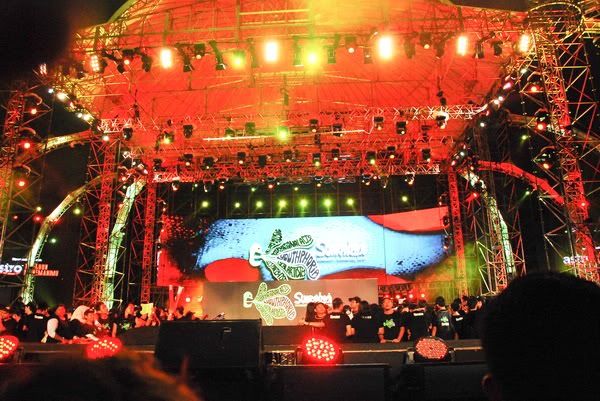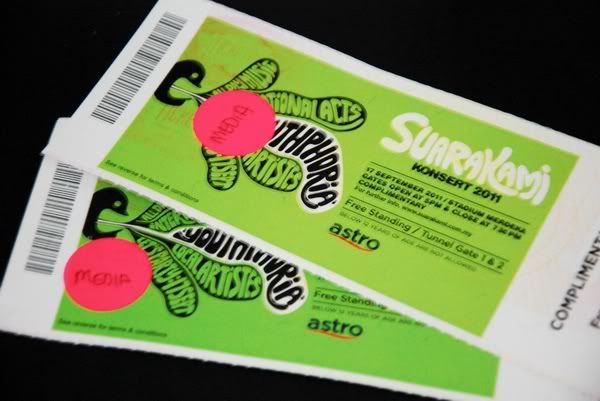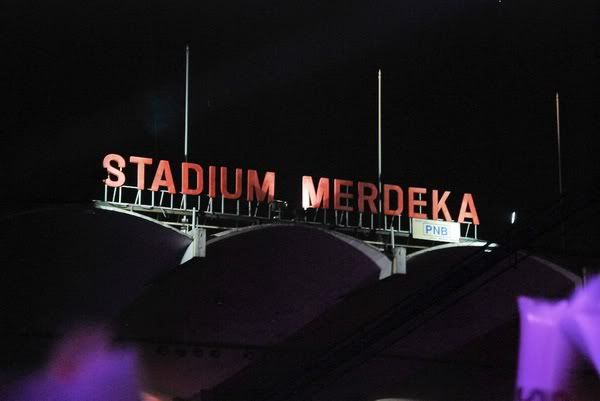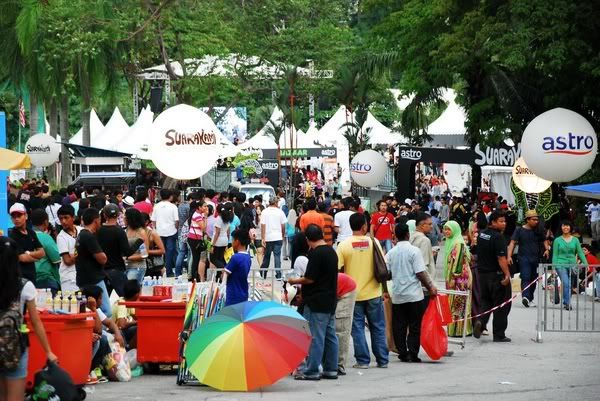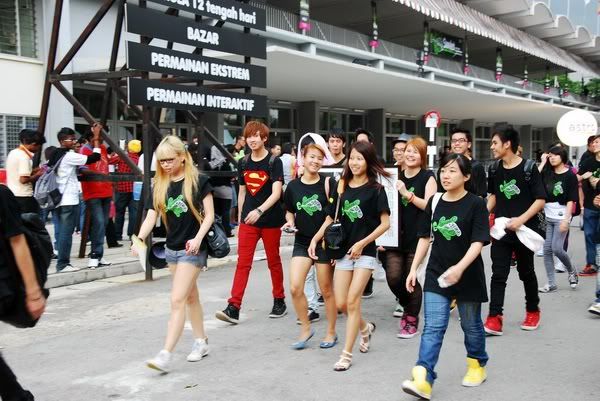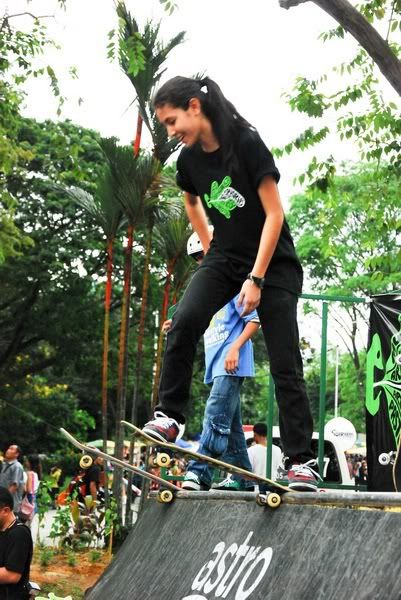 I was there just in time for the concert when the rain was still ongoing with Hujan Band being the first act of the concert itself. Funny.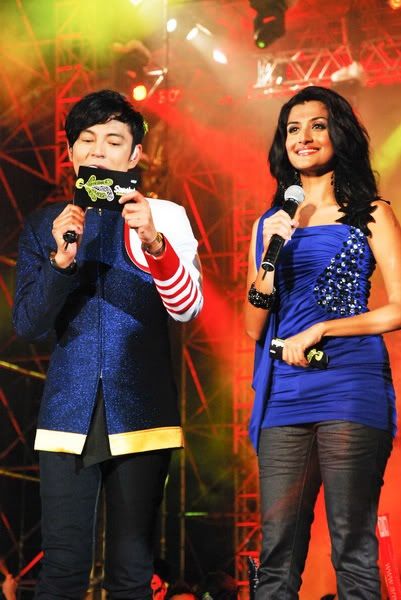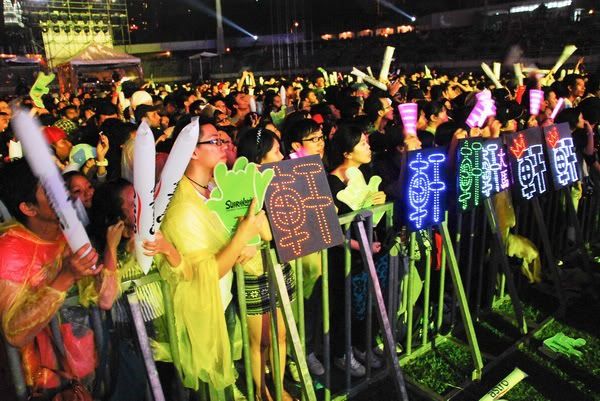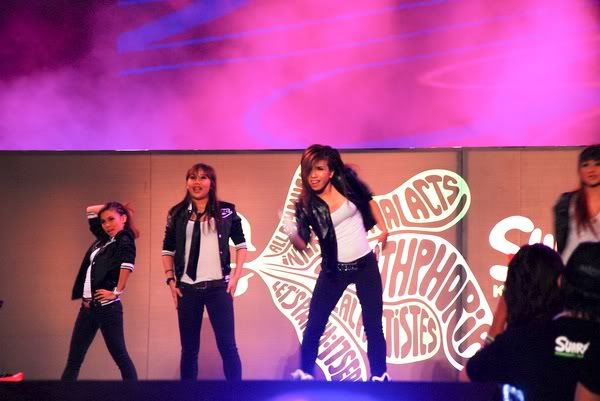 By the time the rain subsided, i and a few other bloggers went into the media zone. A dance performance by Battle Ruffneck and Soul Krazy was happening then. Not impressive.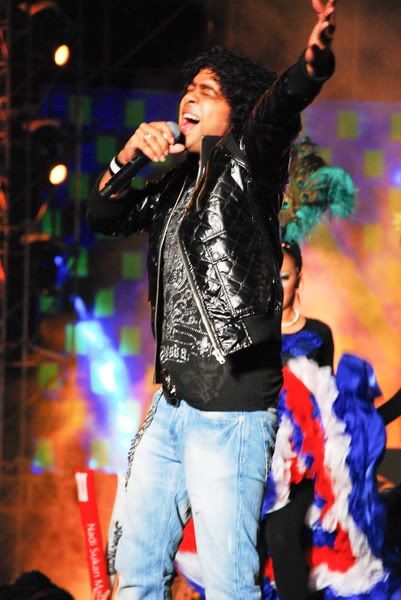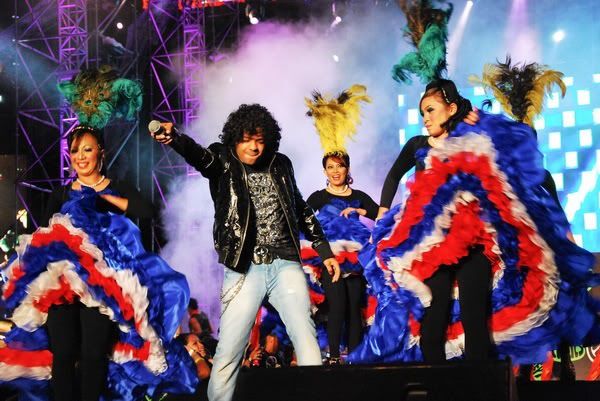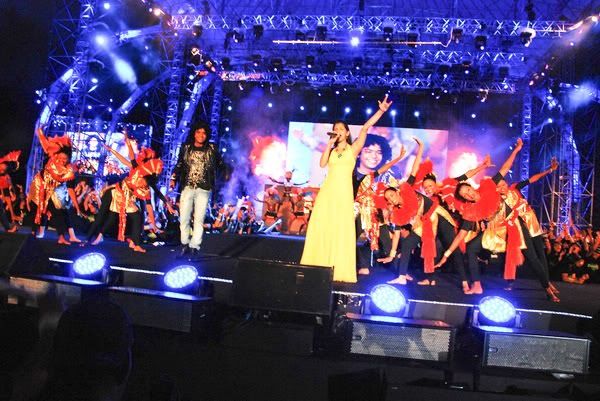 When Naresh Iyer came out performing 'Yethi Yethi', the crowd sang along, or at least the crowd behind me sang along. He's one great performer who can stir up the atmosphere and though i don't understand a word during his performance, thanks to the dancers around, his performance was pretty interesting. I had fun.
Chenmayi came out and joined Naresh Iyer next and to be frank, i don't quite like her vocals. Indescribable, just don't like it.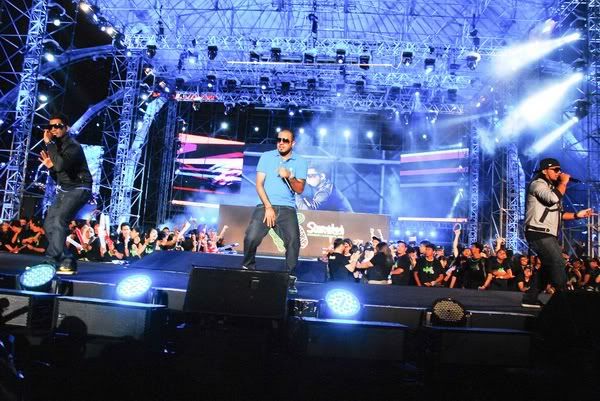 PsychoUnit & Rabbit Mac was good and well again, i don't understand what they say, loved their Hip-Hop music performance. Cool Stuffs.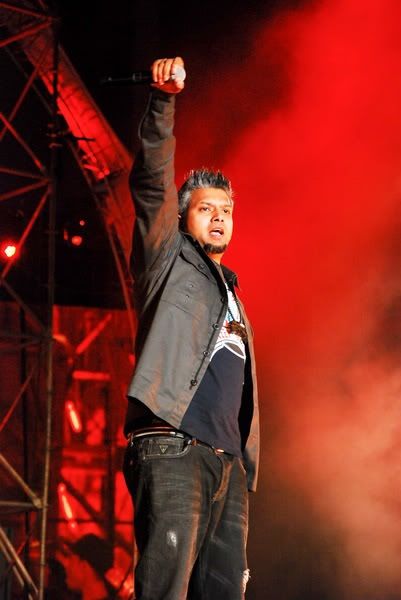 Pop Shuvit, the established Malaysian band which is equally famous in Japan came up next to perform the song 'Mara Bahaya', the theme song of the movie 'Impak Maksima'. Very energetic.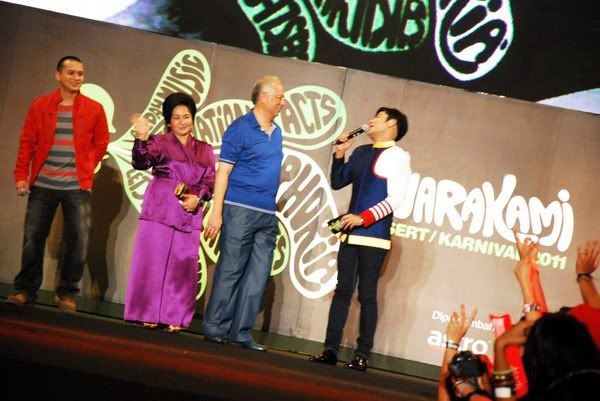 It was quite a surprise when 'Najib' came out with his wife 'Rosmah' where 'Paknil' said that the invitation was only done last minute through Twitter. Shocking? Maybe. No? But definitively worth the crowd attention.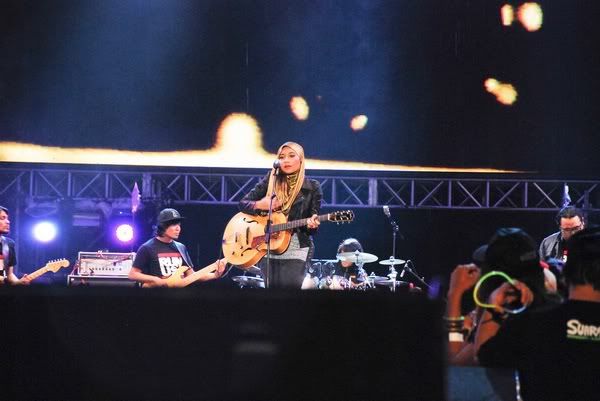 Yuna's performance is a soothing one and if you ask me, singer of such music genre shouldn't really be in a energy-filler concert like Suara Kami 2011. Yes her music is good and it was nice listening to her performing live. Just Saying.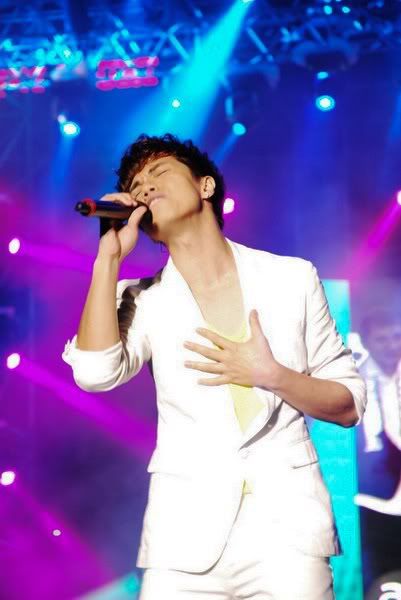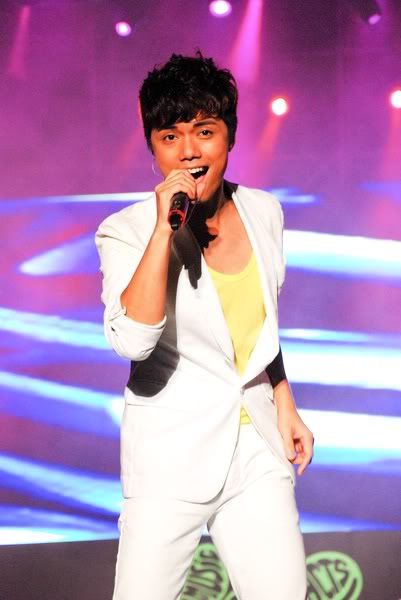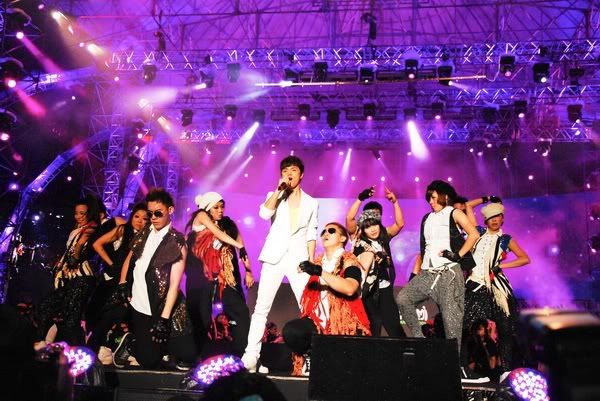 Hins Cheung 張敬軒 from Hong Kong came up next performing 2 songs. It was a moderate performance i must say. Anyway, at times, i feel like turning and yell at the people behind me for being rude and inconsiderate. They were happily shouting for the singer to go back, some just shout any random Chinese words they know repeating-ly.
If you don't understand a foreign language on what the singer is singing, just listen to the tunes, not mocking the singer. I don't see/hear people teasing Naresh Iyer or Chenmayi. Furthermore, there were fans of Hins Cheung 張敬軒 who were there. Give some respect rather than acting like a moron. Idiots.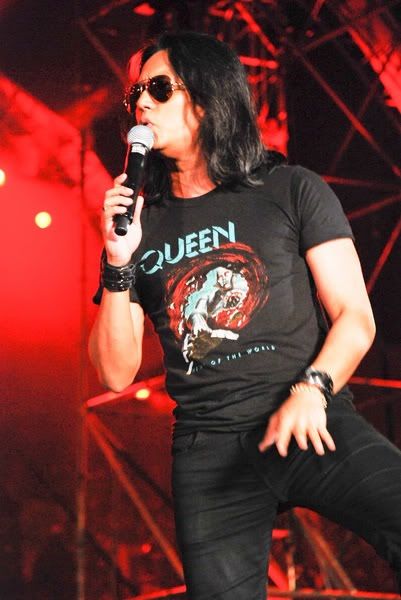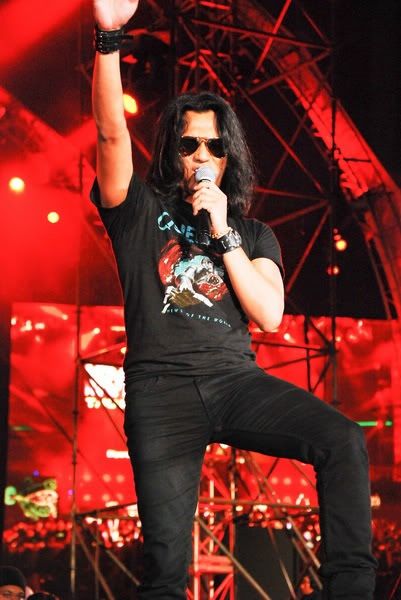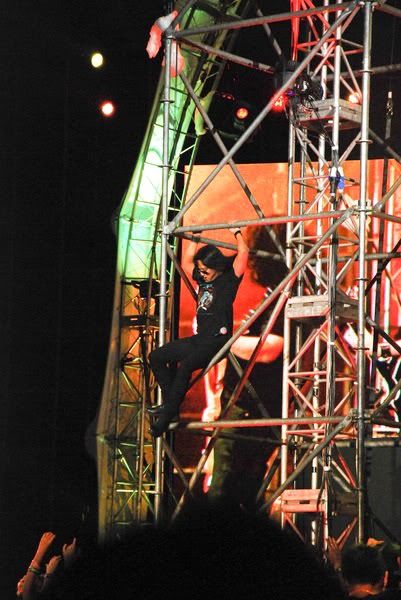 Back to the concert, Faizal Tahir's performance was good! Loved it. Nuff said.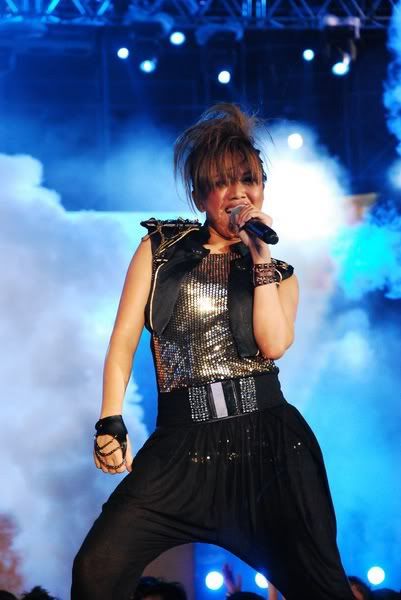 Stacy of Akademi Fantasia 6 went for a performance with 2 songs back to back full of energetic dance movements. Pretty interesting.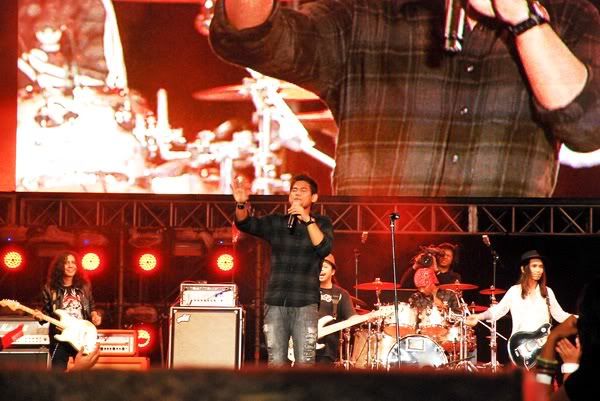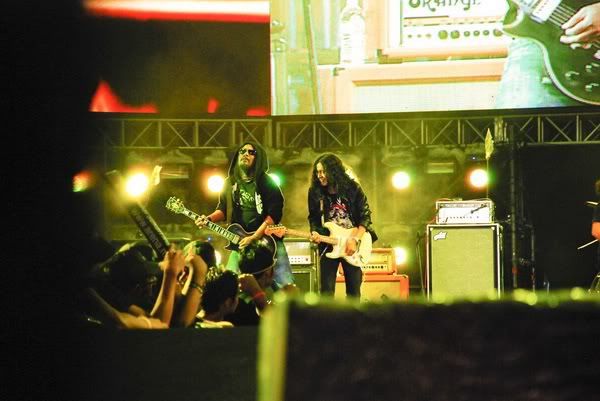 This specific performance above was one of my favorite. Especially when the rock guitarists collaborate together on a few tunes. Man Kidal, Joe Wings, Kit Search, Hillary Ang feat. Azlan & The Typewritter Ilusi Intonasi : Pawana, Seruan, Sejati. AWESOME.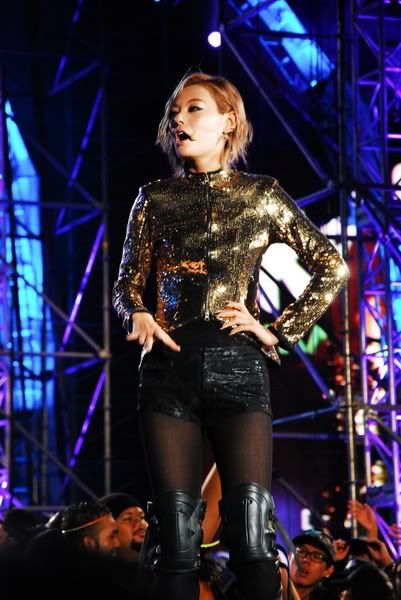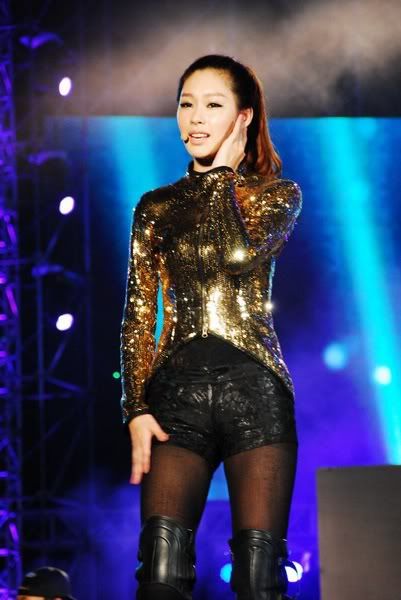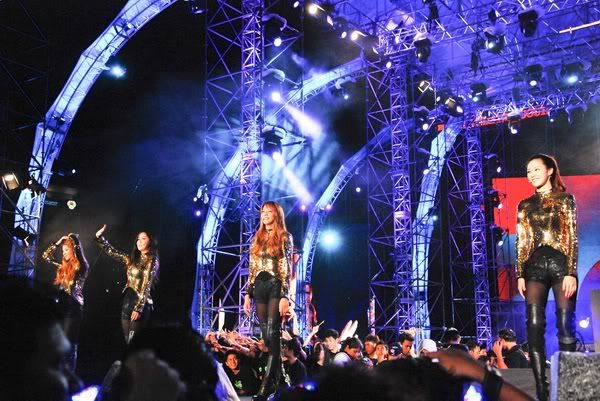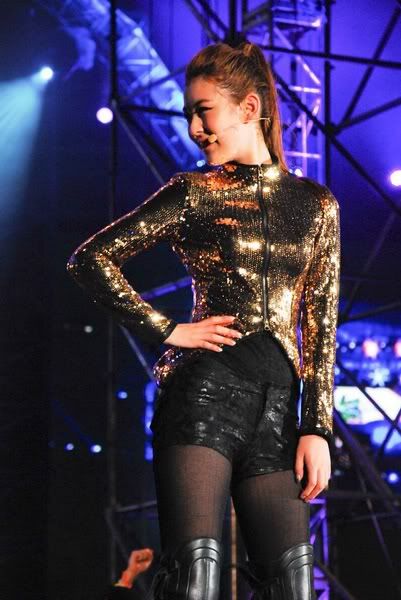 All the guys were screaming when the girls came out. The irresistible Kpop wave with Xia (시아), T-ae (티애), Di (디) Jooyi (주이), Joy (조이), Riko (리코) & SAEM (샘) just swept over the crowd when RaNia came out to perform. A total of 3 songs with 2 fast tunes. Smokin' hot!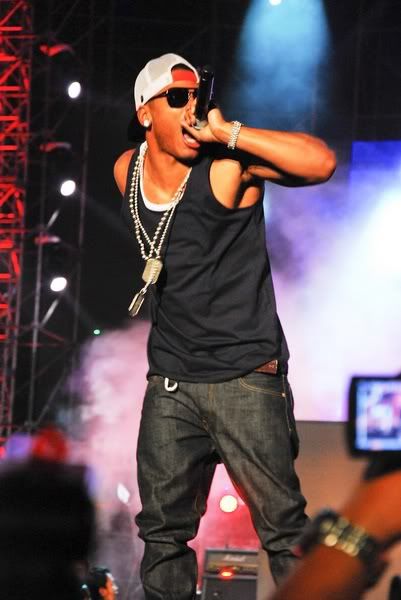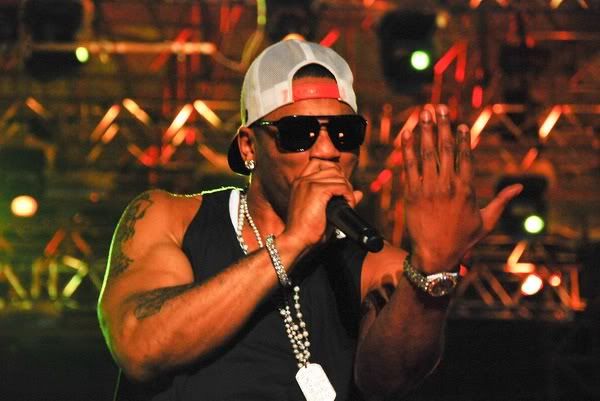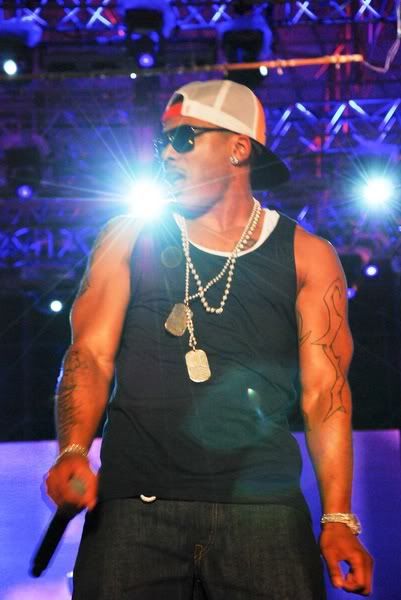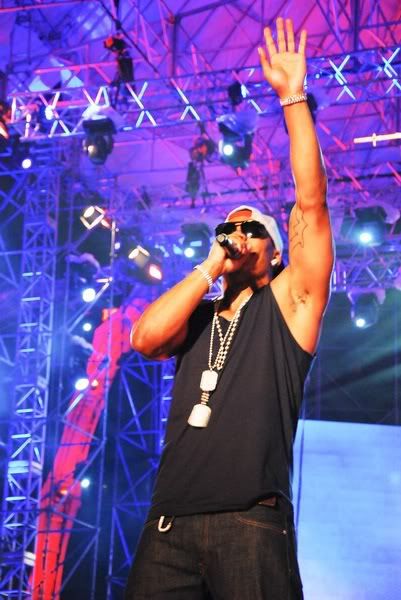 The best of the night has yet to come. I somehow felt that something was missing and it was when Nelly came out that EVERYONE started to scream and jump where he performed 4 songs in total including Dilemma, Party People, One & Only, Just Dream. Wicked Act.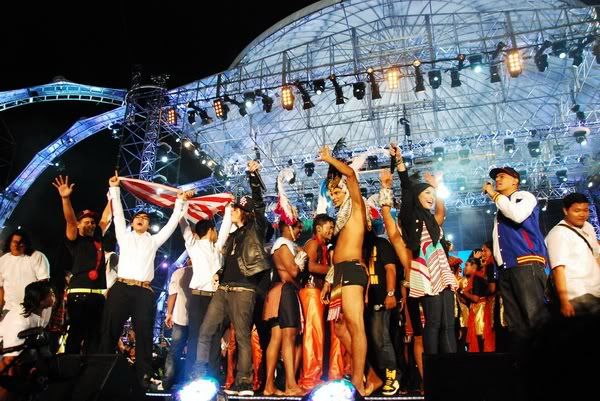 The concert ended with a list of local artists performing 'Malaysian Boy',  a remix Malaysian version of the popular Kanye West & Estelle song – 'American Boy'. No Comments on the remix based on the same exact tune but it sure is catchy even with all the lyrics replaced with Malaysian language. =)
In short, it was a great night with good local+international acts. Couldn't complaint much. All Good!
For More Pictures : Facebook Album – 2011 September 17 Suara Kami Concert
Suara Kami 2011 Concert Performances Line-Up/Tracks
Hujan Band – Rumah Kita
Battle Ruffneck & Soul Krazy – Dance Performance
Naresh Iyer – Yethi Yethi
Naresh Iyer + Chenmayi – Kilimanjaro
Psycho Unit – Medley – Cheeky Ponamma + Kuku Be
Pop Shuvit – Mara Bahaya
Yuna – Gadis Semasa
Hins Cheung – My Way, Deadline
Faizal Tahir – Karma
Stacy – Medley (Casanova + Jahat)
Rock Band + Lan & The Typewriter – Medley (Ilusi Intonasi : Pawana, Seruan, Sejati)
RaNia – Dr Feelgood, Masquerade, Stand Up 4 Love
Nelly – Dilemma, Party People, Just Dream
Altimet, DJ Fuzz, Point Blanc, Ila Damia, Rabbit Mac – Malaysian Boy
20 Flares
Tweet
Email to a friend
20 Flares
×