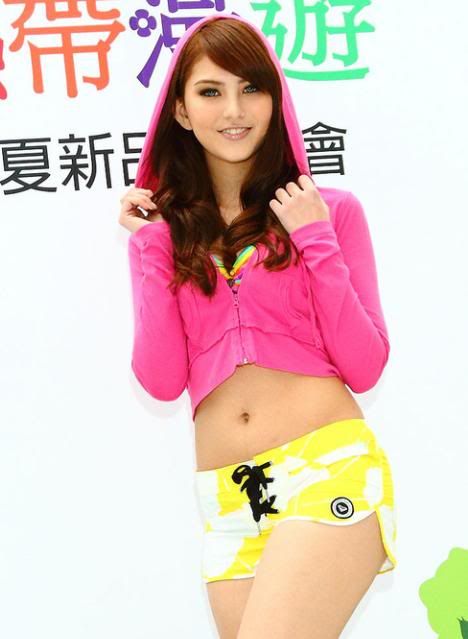 The news of Jay Chou 周杰伦 with his 'latest' girlfriend 'Kun Ling' Hannah Quinlivan 昆凌 has been one of the most discussed topic in the Chinese Entertainment scene currently with the same picture appearing everywhere with speculations and assumptions flying around in the articles posted up on Chinese online news sites.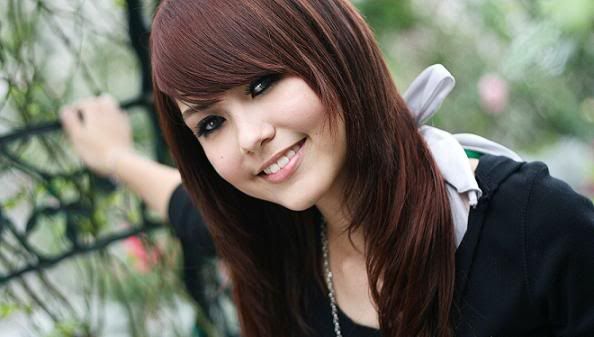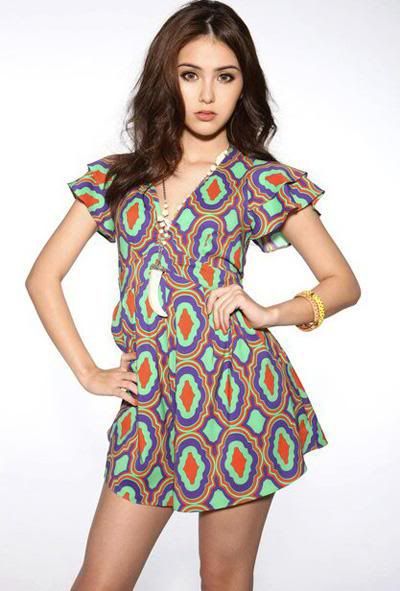 To be frank, all these news are kinda entertaining for me LOL!!
Earlier this year (27th Jan) when Jay Chou had a celebration party with the success of his movie Green Hornet in Hollywood, there were already reports on this 18 years old girl with the name 'Kun Ling' Hannah Quinlivan 昆凌 being close with Jay himself where they both left the after-party together.
Fans said they saw the both of them dining out together occasionally after that.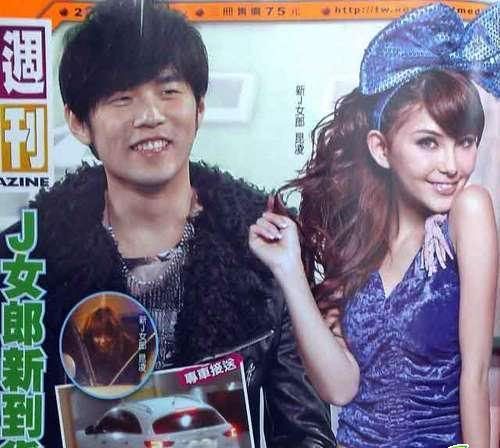 So, who is Hannah?
Born in 1993 August 12, Hannah Quinlivan is a Eurasian of Taiwan + Australia/Irish heritage from a family of four. Studying in Taipei, Taiwan, she joined an entertainment programme 我愛黑澀會 and was selected to be a member of the girl group 黑澀會美眉 in 2008.
Made a few appearance in public events as model/celebrity as well as hosting shows in the past 4 years with not much career growth until the news of her being Jay's latest girlfriend broke out.
Since then, she was offered a few advertising opportunities as talent as well as becoming the official spokesperson for a mall. She was also invited by Jay to become one of the leading actress in a music video in his upcoming album.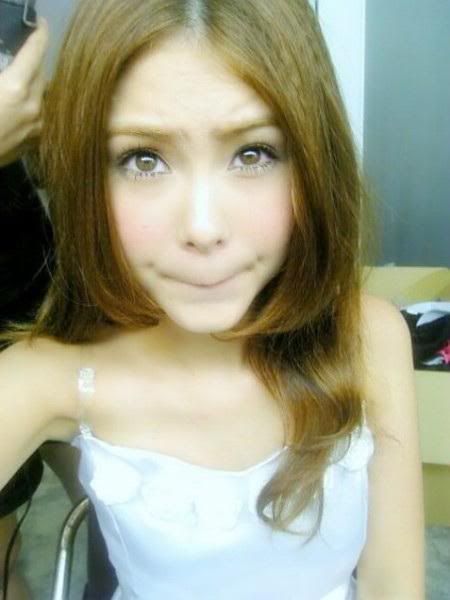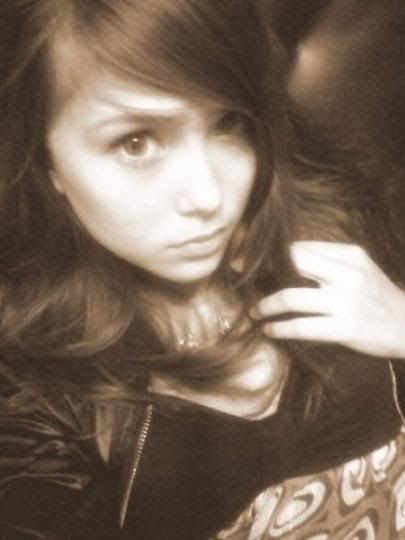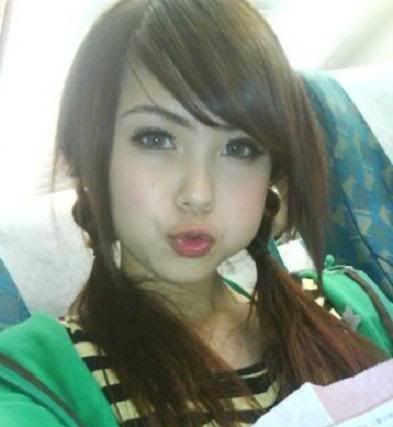 Back to Jay, after 1 whole year of hard work working on both music and acting, Jay took a long leave off earlier this month where he went to France for 13 days.
COINCIDENTLY, the company whom Hannah was attached with made an official statement that she's on holidays in the same period saying that she's spending her birthday in Australia.
Then there were reports saying that Jay, Hannah and Jay's mom were together in Paris, France where fans saw them hanging out together with a picture taken. Hannah's birthday falls on the 12th of August. =)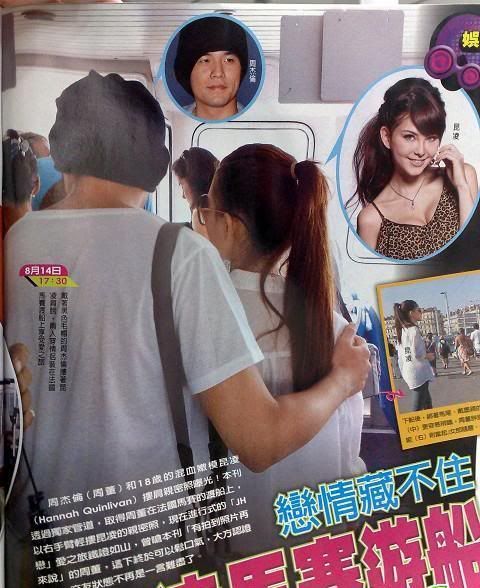 After the holidays, Jay had to drop by Hong Kong for working purposes and Hannah appeared with Jay's mom in the airport at Taiwan.
So, what exactly made the world think that they are REALLY together? The picture above which was taken in France where Jay placed his right hand on Hannah's shoulder. LOL. Seriously? OS – I would have tons of girlfriends if the same rule applies!!!!
Oh well anyways, the latest update is Jay is willing to splash 600万 – 6 Million TWD to release Hannah from her contract with her current company. Interesting. OS – Of course,  i won't have that much money to bail a girl out from her contract haha!
BTW, you guys do noticed both Jolin and Jay chooses to be with a Eurasian Model right?. Nice timing eh?
YES She might be a bit too young for him but well, as long as he is comfortable with that. I personally think that this is all some cover up for something else. Thinking too much? Perhaps. =)
Anyways, more pictures of 昆凌 'Kun Ling' Hannah Quinlivan!! Do check em' out.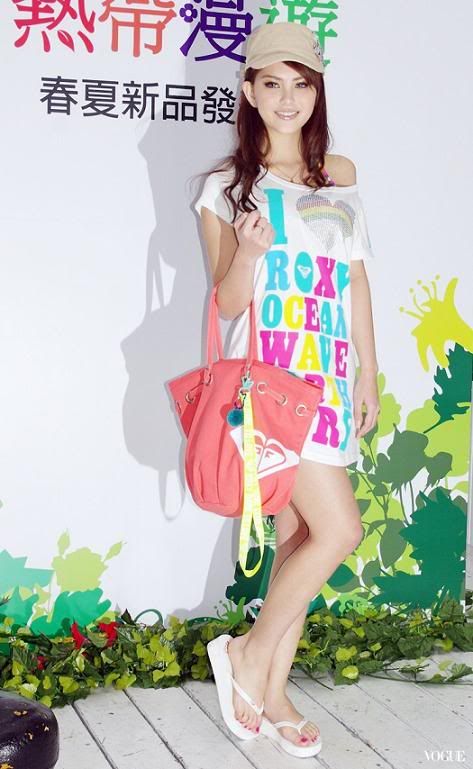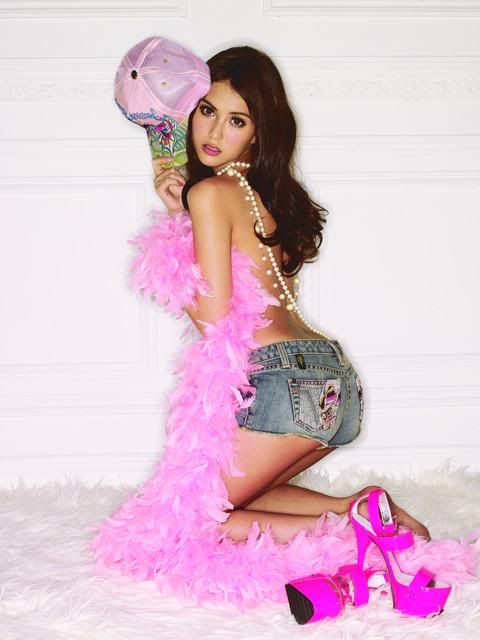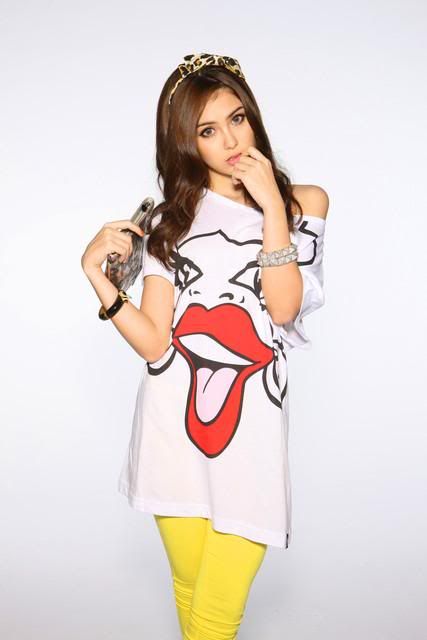 Pretty?