In December 2010, a pathetic idiot decided to end his life due to relationship problems with a countdown on Facebook. The relationship only lasted for 4 months. His name is Alviss Kong 江世丰.
Just spent 5 minutes of my lunch time reading a news report on the death of William Kong and felt really sorry, for the dad and the family.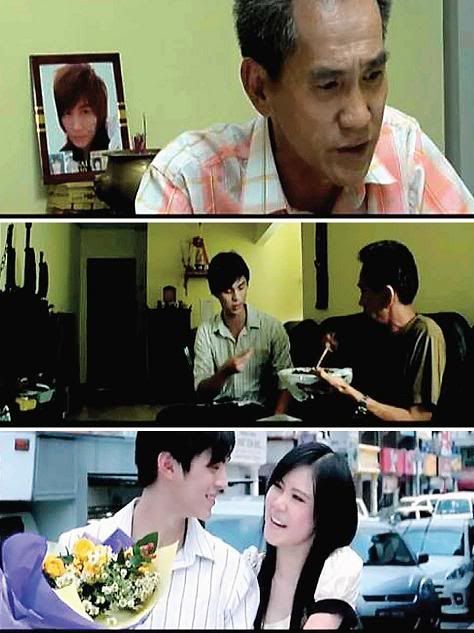 KUALA LUMPUR: Father of Facebook suicide student Alviss Kong who counselled teenagers against taking their own lives, has died following a long bout with depression.

David Kong, the brother of deceased William Kong, 61, said William had found it difficult to come to terms with the loss of his 19-year-old son.

"There was a lot going on in his life and although he had moved on, losing Alviss in that manner had affected him. And when he started the Alviss Kong Life Care Center and made a 15-minute movie on the incident, people accused him of trying to make money out of the tragedy," said David.

David said William's genuine intentions of starting the centre and making the video were to help youngsters contemplating suicide.

"All these accusations affected him emotionally and he went through a depression."

William is believed to have died on Monday at 11.38am of heart attack at the Alviss Kong Life Care Center which he founded three months ago.
Source : The Malay Mail
William Kong, the father of Alviss Kong just passed away on Monday 20th June 2011 at 11.38AM. He founded 'Alviss Kong Life Care Center' with only one intention in mind, and that was to help youngsters deal with depression and thoughts of suicide.
He even paid 20k to create a 15 minutes short film to educate and warn people on the matter of committing suicide.
THE Alviss Kong Life Care Center was founded by Alviss' father, William Kong, with only one intention in mind, and that was to help youngsters deal with depression and thoughts of suicide.

But William faced many problems when starting the centre. Being unable to register it as a non-profit organisation, he registered it as a private company.

"When he did that, certain parties accused him of trying to make money out of his son's death," said David Kong who added that his brother William must have known that his days were numbered and that this may have been one of the reasons why he wanted to start the centre fast.

Then William made a 15-minute video entitled The moment of truth Alviss Kong which he posted on YouTube.

In the short film where William himself acted, the video showed the reenactment of the last few conversations William had with his son before Alviss committed suicide.

The video also adviced youngsters to think about their family members and the pain they would cause for 45 minutes before deciding to commit suicide.

"He made the movie after people suggested that it may help others learn a lesson."

William spent RM 20,000 to make the 15-minute video.
Source : The Malay Mail
It's so saddening to know that even a 61 years old father, despite knowing that he has heart problem himself & is over his retirement age, is willing to set up a centre to counsel those who have thoughts of suicide where else a 19 years old dude who went through the so called "depressing-heart-breaking" of relationship which lasted only 4 FREAKING SHORT MONTHS decided to commit suicide. Zzz
Seriously, DO NOT commit suicide. It's not an act of LOVE. That does not proves that you LOVE a girl/guy. IN fact, if your boyfriend/girlfriend threaten to do so, you should leave him/her immediately for being so childish.
If someone can't love himself/herself till he/she would have thoughts of committing suicide, he/she surely can't afford to love other people – YOU.
Sigh. It's Fathers Day on 19th June 2011 and 20th June, Alviss Kong's dad passed away due to heart attack.
102 Flares
Tweet
Email to a friend
102 Flares
×