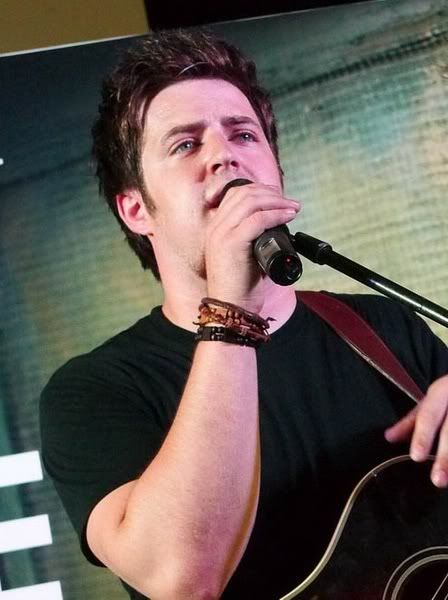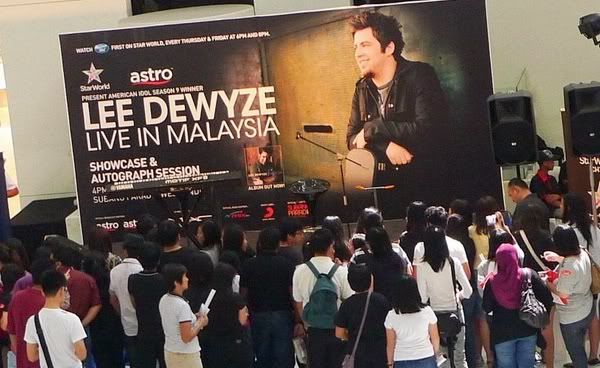 American Idol Season 9 winner Lee DeWyze was in Kuala Lumpur just yesterday, 17th of May for his "Live It Up" album promo tour. Astro STAR World & Sony Music brought him down to Subang Parade to give the Malaysian fans a treat – A music showcase followed by an autograph session!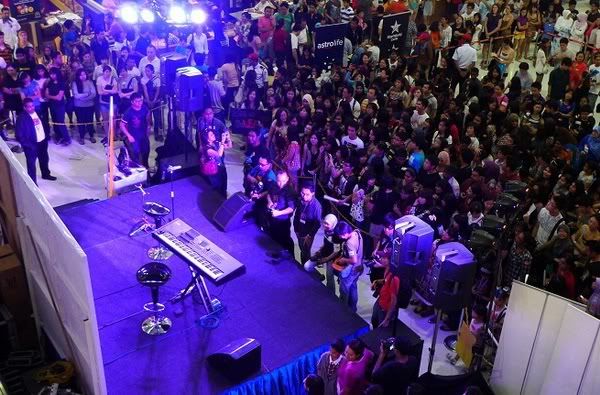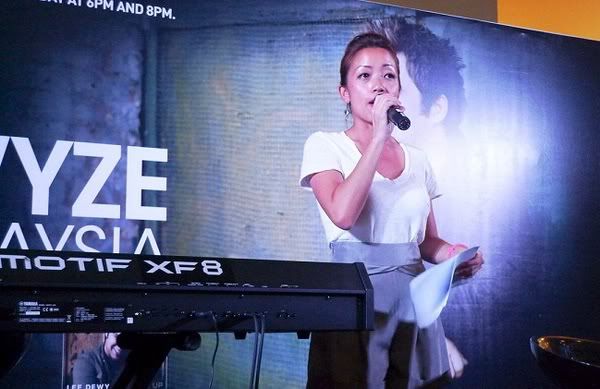 The Music showcase was scheduled to start at 4PM but i heard that there were fans waiting there before lunch time already and when Lee DeWyze made his way to the stage, the crowd was crazily screaming and waving &….. Just check out the 2 pictures below! =D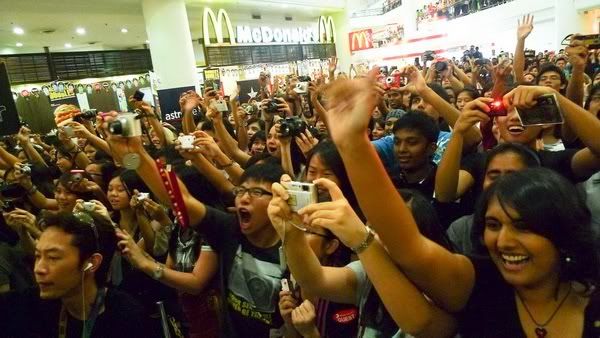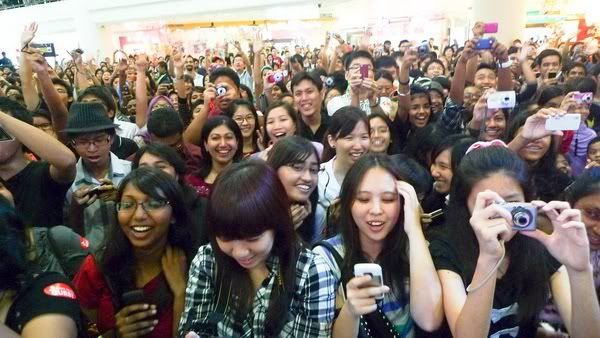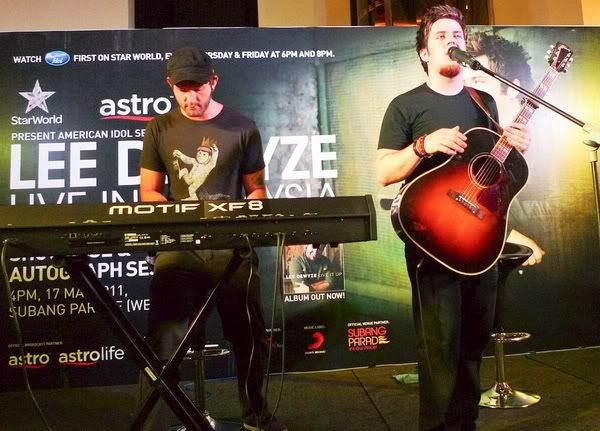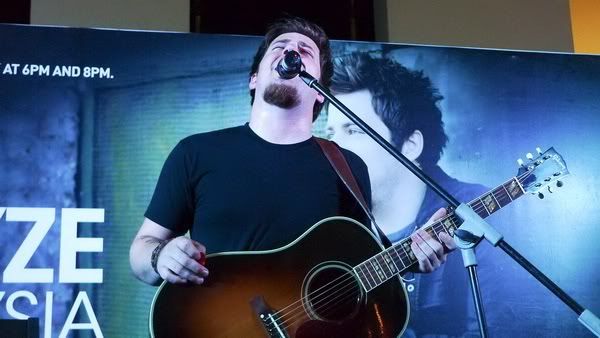 The American Idol Season 9 Winner – Lee DeWyze was quick in introducing himself before performing a list of 6-7 songs, quick a treat for the fans i thought. =D
If you ask me, you need to listen to Lee DeWyze's music for a couple of times to find out how unique his voice is. I wasn't really attracted to his vocals when he performed the first song but as i listen longer, it was clear to me that the uniqueness in his vocals was the main point which attracted people to him.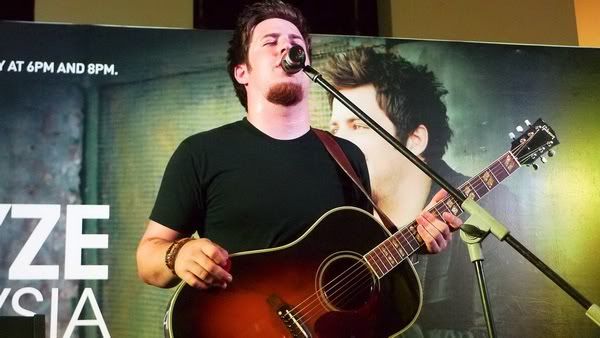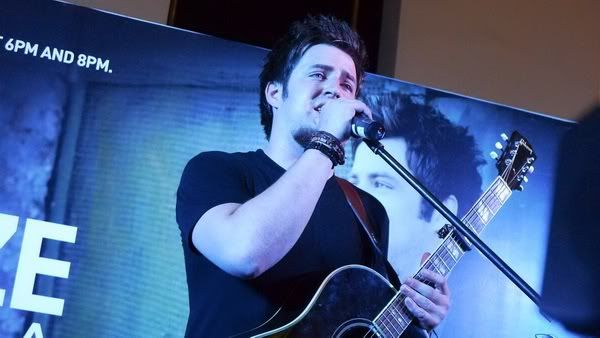 Do check out the videos posted here in this blog post. =)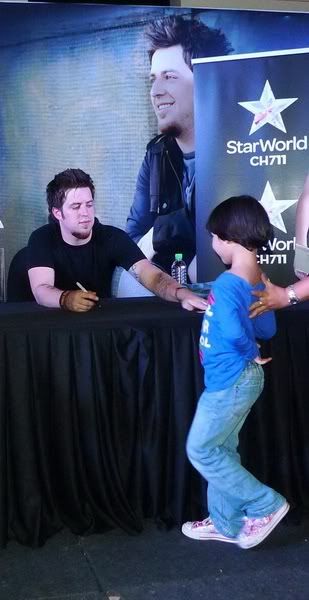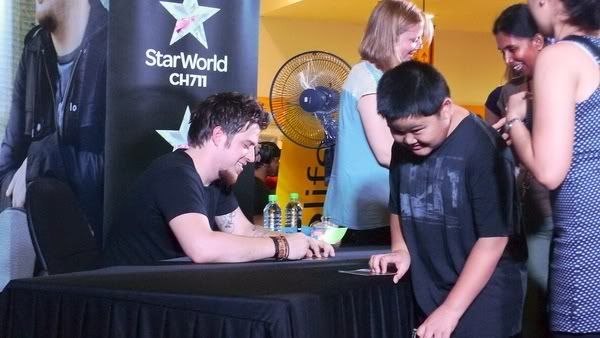 The whole session lasted about 1 & 1/2 hours including the autograph session which saw quite a number of younger fans in line to meet their beloved idol.
At the end of the day, thanks to Sony Music Malaysia, i was glad that i could be there enjoying his music live!! =D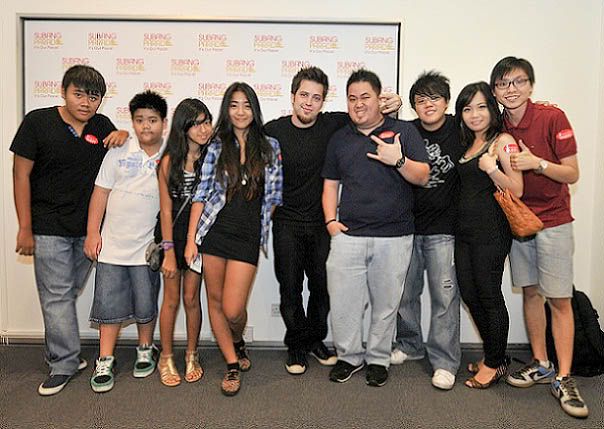 Oh btw, he's a very nice guy in person. *thumbs up* =D
Check out the pictures taken during the Music Showcase here!!